Will Microsoft abolish Internet Explorer?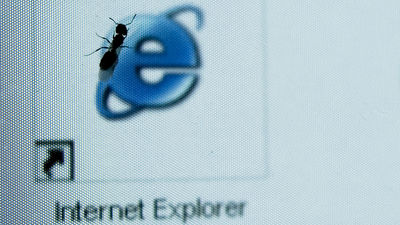 ByHash Milhan

It was announced as Microsoft's next OSWindows 10Has been used as an Internet browser on PC with Windows for the long time "Internet Explorer"Microsoft's new browser development project"SpartanOf the browser developed atTwo mountedIt is reported that it will be done. With the appearance of a new browser, it seems that there will be a change in the standing position of Internet Explorer in the future.

Microsoft is killing off the Internet Explorer brand | America's Markets
http://americasmarkets.usatoday.com/2015/03/17/microsoft-is-killing-off-the-internet-explorer-brand/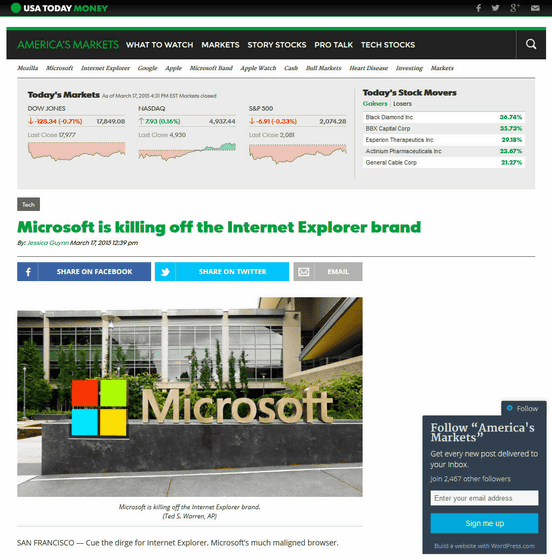 Mr. Chris Capo Serra, leader of the marketing department at Microsoft, on March 16, 2015,Microsoft Convergence 2015I gave a lecture. Among them, Mr. Chris revealed that the new browser developed by Microsoft as Project Spartan is "completely different from the Internet Explorer brand", "We are currently using a browser for Windows 10 with a new brand name or We are working on assigning a name. "

BGC Partners"Microsoft has developed a level of software that is comparable to Google and Apple, but it is still believed to remain stagnant from the surroundings, and they are It is necessary to destroy this recognition.This also requires measures to abolish brands that have already been sluggish. "In the peak period, at the timing of turning off Internet Explorer which monopolized more than 80% of browser share in the peak period It says there.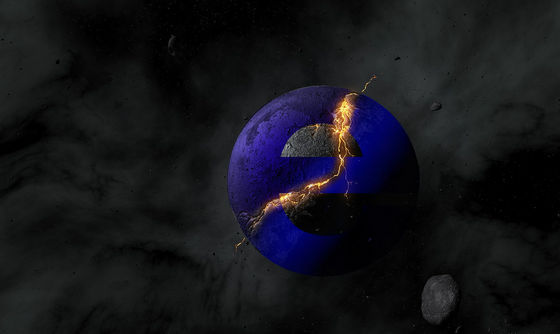 ByDownload.net.pl

In addition, Microsoft said "Project Spartan is developing the next-generation browser of Microsoft for Windows 10, but we will continue to develop Internet Explorer for Windows 10 as long as it is required by companies and customers" On the other hand, in December 2014, Dean Hakamovic, who was a manager of the Internet Explorer development team, left Microsoft and a new manager, Joe Belfiore, Windows Phone Program Management, will serve as manager That was announced.