Support price for keeping using Windows XP will be doubled up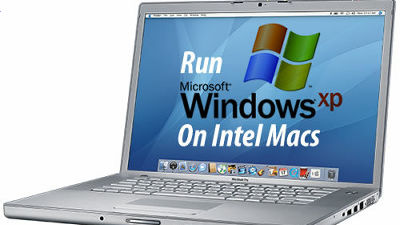 ByKevin Lim

Although Windows XP was discontinued in April 2014, the Chinese governmentKeep using Windows XP by using patches as "Windows 8 is too expensive"The Netherlands and the United KingdomSigned Extended Support Agreement with MicrosoftThere are still many users in government and enterprises. However, after April 2015 Microsoft found that it is planning to raise the Windows XP support fee for organizations significantly.

Microsoft to double price of XP's post-retirement support | Computerworld
http://www.computerworld.com/article/2885759/microsoft-to-double-price-of-xps-post-retirement-support.html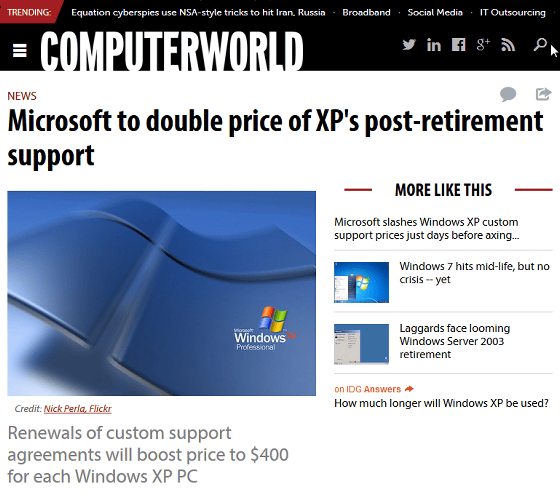 In the past, Microsoft only supported support for new products, old products finished supporting once the lifecycle expired. However, because there are users who continue to use Windows 98 and Windows NT 4.0 for a long time, opportunities to ask for support has increased, so we changed the policy. At that time, "Custom Support Contract (CSA)" was set up, and by concluding this contract, we were able to continue to receive support for specific products.

For Windows XP, the first year CSA was set at $ 200,000 (about 23.7 million yen at the current rate). After that, in 2006 it was revised to a setting of a minimum of 200,000 dollars and a maximum of 500,000 dollars (about 59.3 million yen) based on the number in 2006, and in 2010 we will switch to a new version of the OS " "Again, we changed again to $ 200,000 a year.

However, Microsoft immediately changed again to the unit base price. It has a width of at least 600,000 dollars (about 71.2 million yen) to 5 million dollars (about 593 million yen). Indeed, a company that operated 5,000 XP-equipped PCs presented $ 1 million in the first year of CSA, 2 million dollars in the second year and 5 million dollars in the third year. Other companies are said to have been charged $ 200 per car (about 24,000 yen).

Although I wanted to shift to the new OS from Microsoft, I have raised the support price of the old OS, but since still some people still use XP, from April 2015 it is 400 dollars per unit (About 47,000 yen) will be carried out.

One study found that Windows XP users accounted for 20.7% of all Windows users in January 2015, and the number of PCs equipped with Windows XP exceeded 300 million.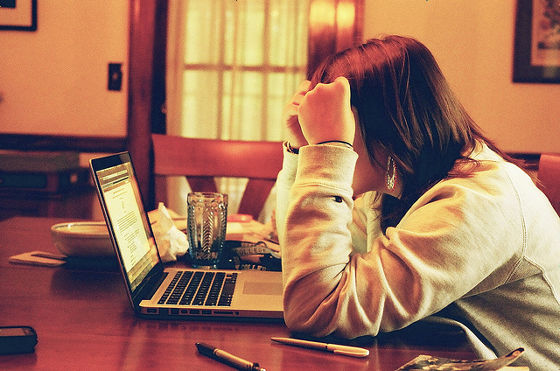 ByJessie Jacobson

Also conduct a marketing surveyDimensional ResearchAccording to the 500 professionals involved in the development of the web and mobile applications, 45% of the professionals who are not using Windows XP and halted support for Windows XP users are less than half. And 19%, 1 in 5 people have released new features such as software for Windows XP, 31% know that they continue to fix bugs of existing products / functions for Windows XP .

Although there are still many Windows XP users, when a company tries to continue to receive support at the same cost as last year, it is necessary to reduce the number of PCs by half, which is a rather difficult story. Now that we know that it is impossible to continue using Windows XP forever, we are forced to change over.

Windows 7 users accounted for 61.1% of all Windows users, but support will be lost in January 2020. If Windows 10 announced in January 2015 is one year from releaseUpgradeable from Windows 7 for freeSo, as soon as possible, it seems necessary to prepare for out of support.