"IOS 8.2" distribution start, update will add an undeletable Apple Watch application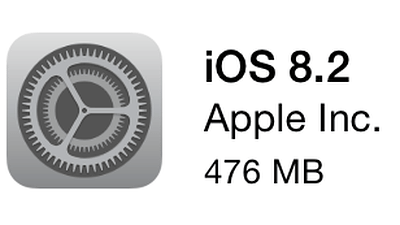 Apple heldSpring forwardThen, the new modelMacBookYaApple WatchIn addition to the latest iOS version "IOS 8.2"Was quietly announced. When updating to iOS 8.2, it seems that the app for Apple Watch which can not be deleted seems to be installed unnoticedly, and there seems to be plenty of ads of Apple Watch in the application.

Apple has installed a permanent undeletable Apple Watch advertisement on your iPhone - Business Insider
http://www.businessinsider.com/apple-has-installed-a-permanent-undeletable-apple-watch-advertisement-on-your-iphone-2015-3

IOS 8.2 uses your home screen as an Apple Watch advertisement | Ars Technica
http://arstechnica.com/apple/2015/03/ios-8-2-uses-your-home-screen-as-an-apple-watch-advertisement/

The application installed automatically is Kore. If you restart the terminal after updating, the Apple Watch application is installed while disoriently disturbing the arrangement of the home screen.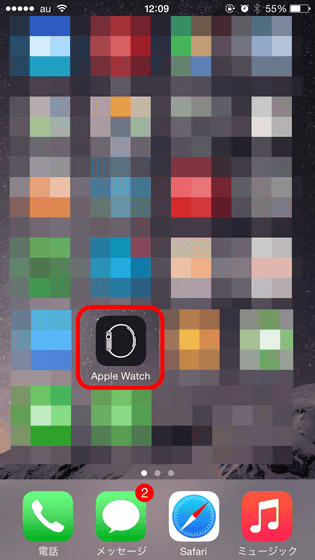 The application can not be deleted.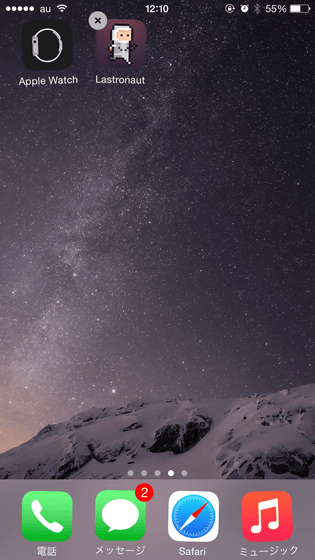 When I actually opened the application, it looked like this. It seems that you can pair Apple Watch and iOS device from this application.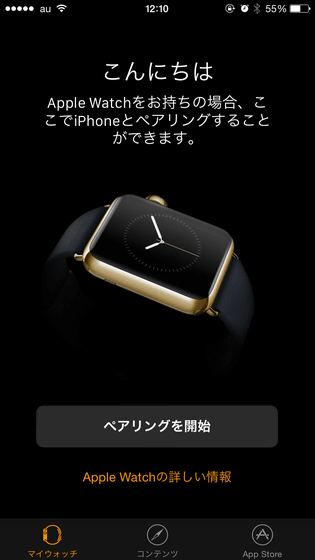 Tap "Content" at the bottom of the screen,Apple Watch movies published on Apple's official websiteIt is to be seen.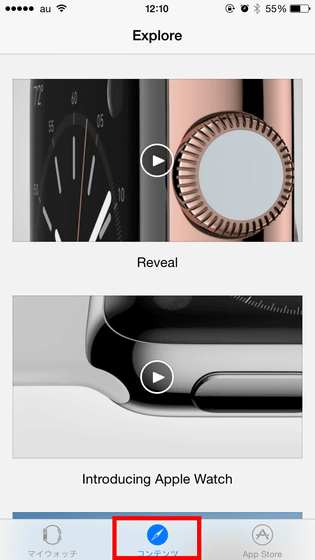 When you tap "App Store", apps that can be used with Apple Watch are scheduled to line up with the slurry, but currently only ads "April 10 pre-order" are displayed.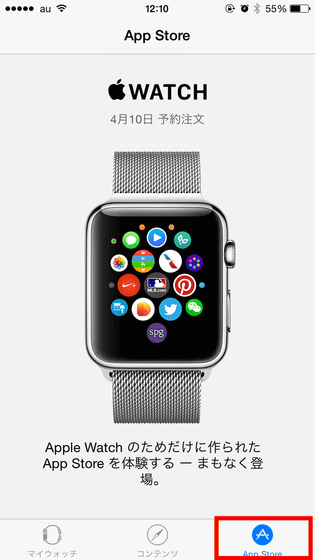 If "If Apple Watch application is installed, it is OK at all", you can easily update to iOS 8.2 with the following procedure.

First, open "Settings" and tap "General".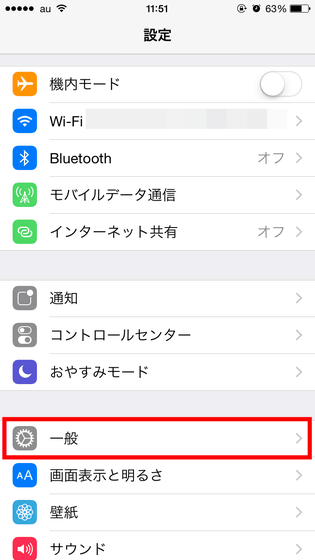 Tap "Software update".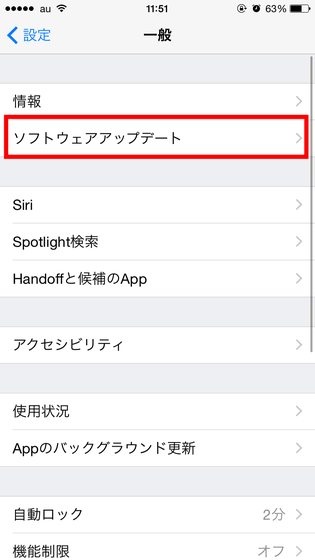 Tap "Download and install".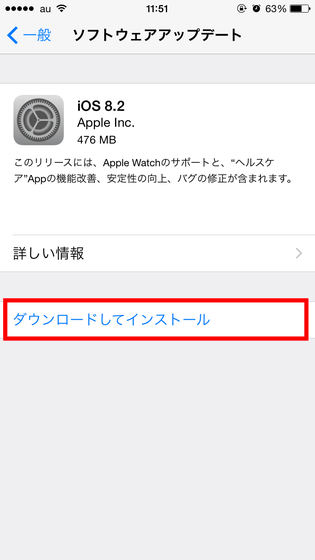 Tap "I agree".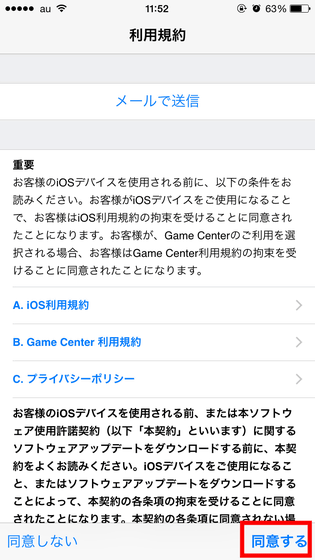 Tap Agree Again Again.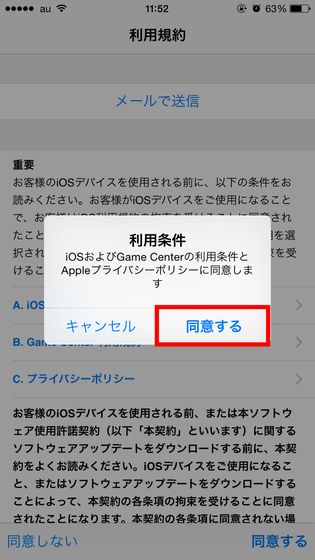 Then the update starts. First, download 476 MB of updates.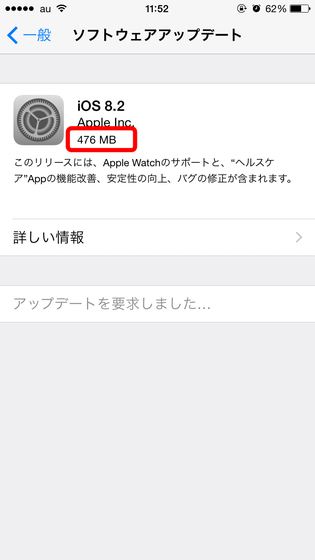 When downloading is completed, you can update to iOS 8.2 by tapping "Install".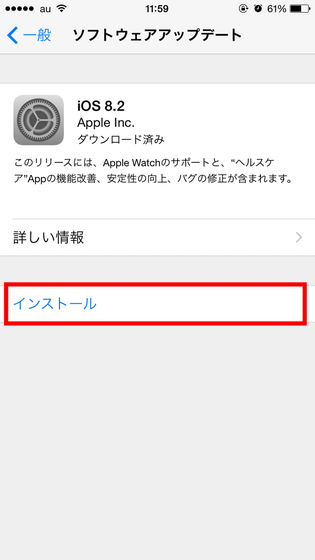 In iOS 8.2, in addition to supporting Apple Watch, it includes improvements in healthcare application functions, stability improvement, bug fixes, etc. Details are as follows.

Apple Watch support
· Pairing and synchronization with iPhone, Customize Watch settings with new Apple Watch App
· Fitness data and achievements saved in Apple Watch can be displayed with the new "Activity" App (if Apple Watch is paired)
· Available on iPhone 5 or later

Improvement of "Health care" App function
· Added function to select distance, body temperature, height, weight, and unit of blood glucose level
· Improved stability when processing large amounts of data
· New functions that can be visualized by adding workout sessions with third-party apps
· Deal with problems that users may not be able to add photos to medical ID
· Modified units of vitamins and minerals
· Fixed an issue that the health care data is not updated after changing the data source order
- Fixed a problem that data values ​​are not displayed on some graphs
· Added privacy setting to turn off tracking of steps, distance, and climbed stairs

Improved stability
· Improved stability of "mail"
· Improved the stability of "Map" Flyover
· Stability of "music" improved
· Improved reliability of VoiceOver
· Improved connection with Made for iPhone hearing aid

Bug fixes
- Fixed an issue where navigation to some frequently used places can not be done with "map"
· Dealing with the problem that the last word of quick reply message is not automatically corrected
- iCloud restore may not be completed when iTunes purchased content is duplicated Fixed an issue
· Fixed some music and playlists not syncing from iTunes to "Music" App
- Fixed an issue where deleted audio books might remain on the device
· Fixed the problem that call voice might not be transferred to car speaker when using Siri's Eyes Free
- Fixed a problem that no audio was heard until the phone answered the call with a Bluetooth call
· Fixed time zone problem where "Calendar" event is displayed in Greenwich Mean Time
· Certain events are missing from the custom iteration schedule in the Exchange calendar and deal with the problem
· Exchange account can not be set behind third-party gateway Fix certificate error
· Fixed an issue where the organizer's note on Exchange's appointment might be overwritten.
· Some events of "Calendar" solve the problem that "automatically scheduled" is not displayed even after accepting the invitation request

Since the application for Apple Watch can not be deleted, if you want to avoid installing it, there is no way to avoid updating to iOS 8.2 at the moment. The items that can not be deleted from the iPhone or iPad with Apple-made applications are "Passbook" "Hint" "Stock Price" "Weather" "Calendar" "Clock" "FaceTime" "Contact" "iBooks" "Compass" Map "" Health care "" Newsstand "" Photo "" Camera "" Memo "" Message "" Voice memo "" Reminder "" iTunes Store "" App Store ".