What can you do with Apple Watch's standard built-in application?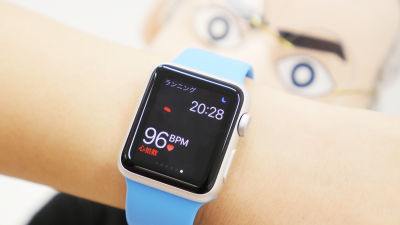 Apple's wristwatch type deviceApple Watch"There are various kinds of applications such as cameras, maps, health management applications and so on as standard, but what I care about is what you can do with applications using smart watch. So, I actually tried using Apple Watch 's built - in application and looked at what I could do.

Apple - Apple Watch
https://www.apple.com/jp/watch/

On the home screen of Apple Watch which has not added any applications yet, the standard installed apps are lined with narrowing.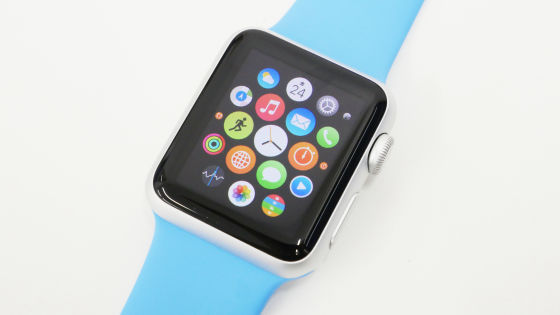 To start the application, move the application you want to activate with the touch operation to the center of the screen ......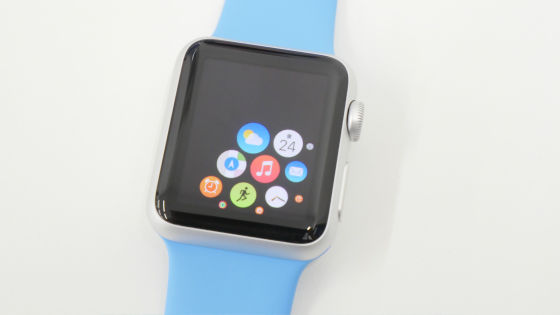 Just rotate the digital crown upward. In addition, the data in the application will be that of iPhone that is synchronized with Apple Watch.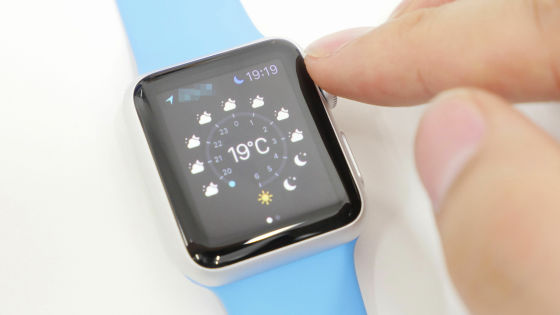 Weather
A weather application that is also standard installed in iOS.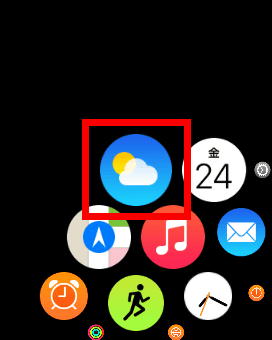 When you start it will display the weather and temperature of your location on a time basis.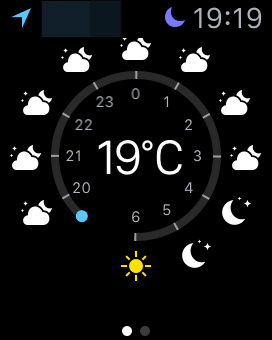 Rotating the digital crown upward displays "10-day forecast".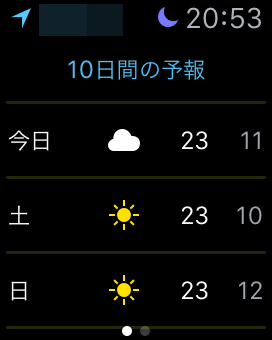 Swiping to the left, weather in Tokyo was displayed.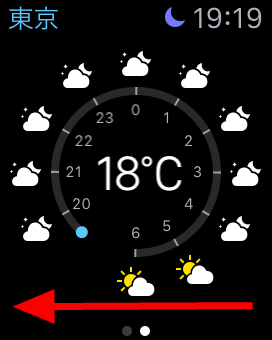 ◆ Calendar
Day and date icons are calendar.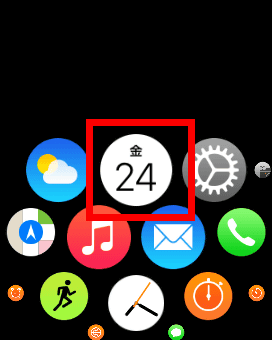 When you start it displays monthly calendar.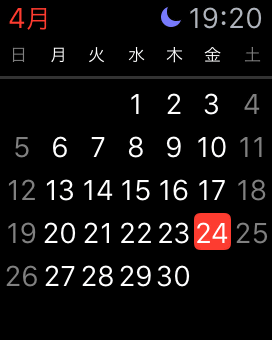 Screen tap will show the schedule of today and the latest holiday.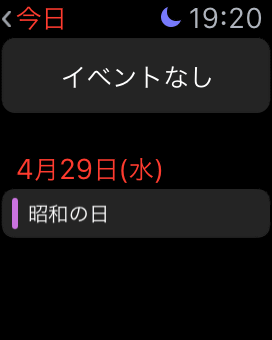 ◆ Camera
The Apple Watch camera application allows you to remotely control iPhone's camera.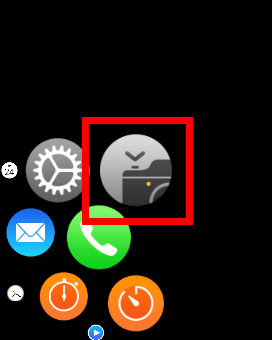 When you start up, it looks like this, the exact same screen that appears on iPhone screen is displayed. By tapping the shutter button with Apple Watch you can take pictures with iPhone.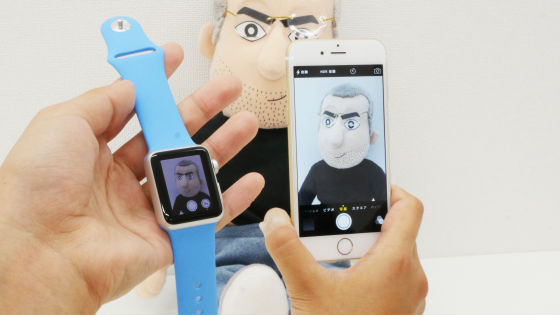 The shot image is saved on the iPhone.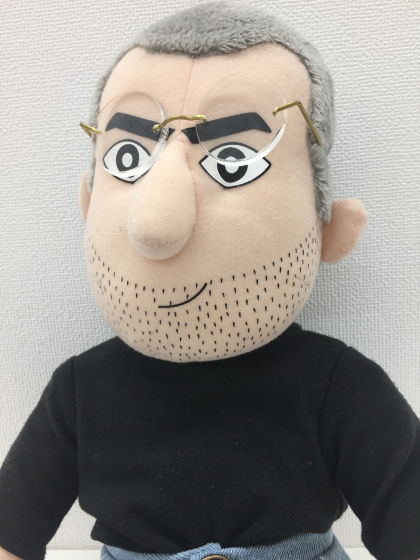 ◆ Map
When I start the map application map ......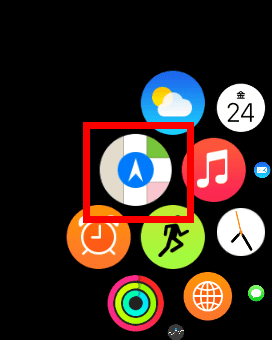 It displays your current location.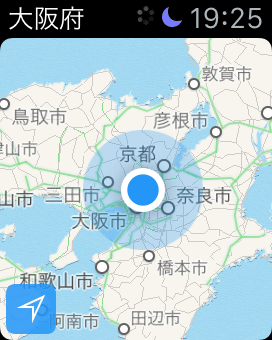 Turn the digital crown downward to zoom out.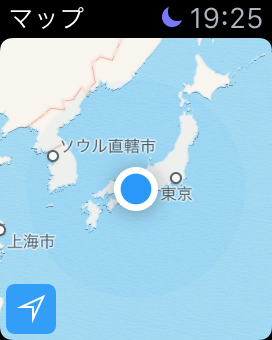 Turning it up will zoom in. You can also see the map by swiping the display, but it takes a while to read.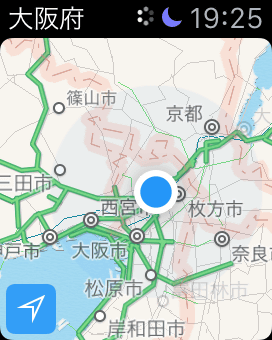 You can also search by pressing the screen strongly with the map displayed.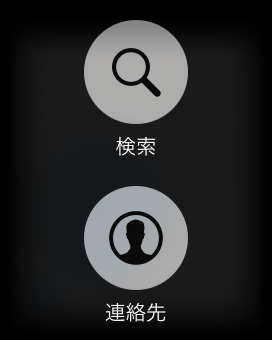 ◆ Music
Apple Watch's music is an app that lets you remotely control iPhone music, not playing music on Apple Watch itself.



When it starts up, "Middle of playing" "Artist" "Album" "Song" is displayed.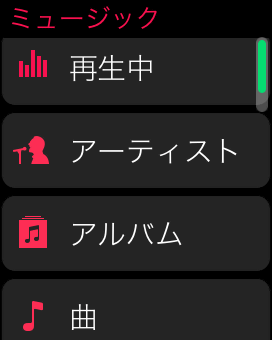 Although few characters are displayed, the artist name can be properly identified.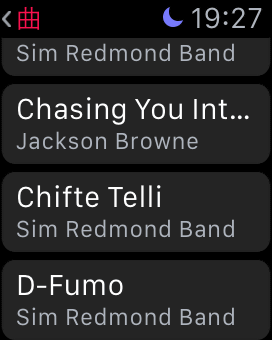 You can see how Apple Watch remotely controls iPhone music from the following movie.

I tried remote control of iPhone music with Apple Watch - YouTube


◆ Message
The message application can display and reply to messages received on the iPhone.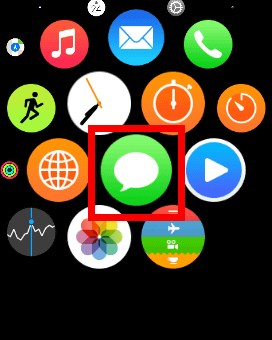 When I start up and tap a newly received message ......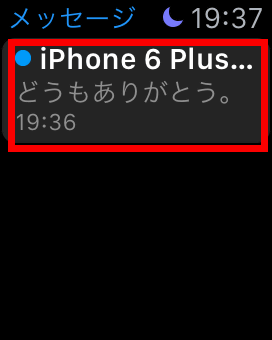 It displays its contents. Tap "Reply" ......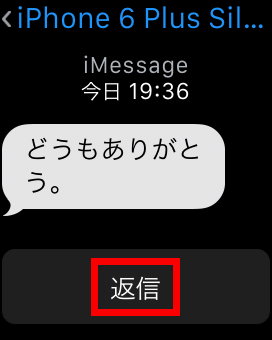 It is possible to send a message by choosing from a fixed form sentence.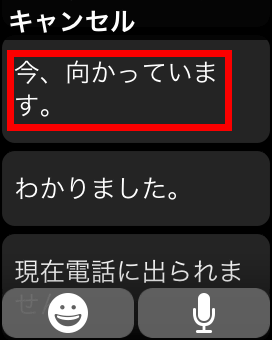 Although you can not enter text, it corresponds to voice input.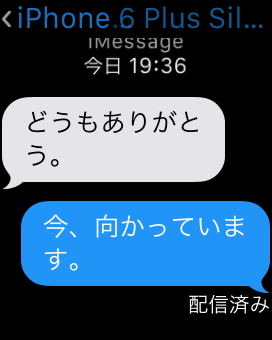 ◆ Phone
Apple Watch can make phone calls from the main unit.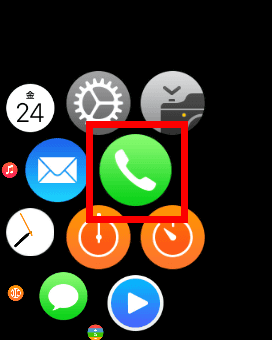 Start up and tap a contact.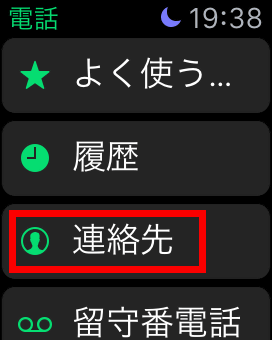 Choose the person to call ... ...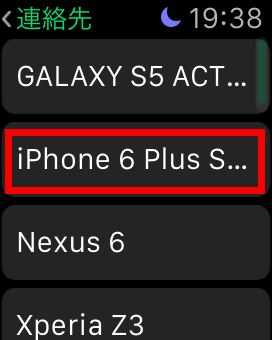 Tap the phone icon to call. Because you can talk with Apple Watch alone, you do not have to bother to take out the iPhone.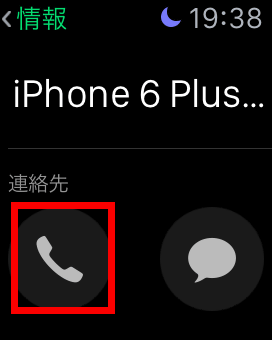 Actually using Apple Watch to make a phone call, you can see how you are talking on the following movie.

I tried calling with Apple Watch - YouTube


◆ Alarm
The alarm clock icon is an alarm.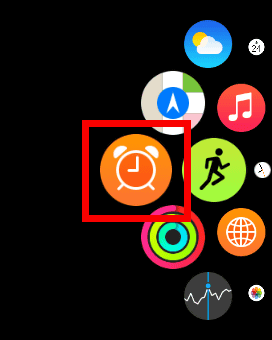 Press the screen strongly to add an alarm after starting. It is not long press, so be careful.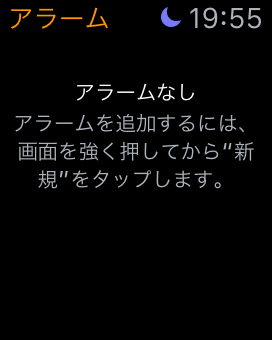 Tap "New".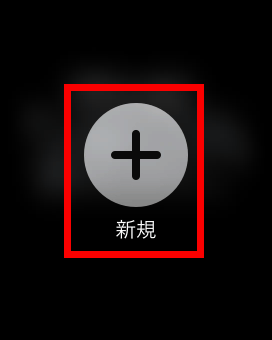 Just set the time and snooze just like iOS.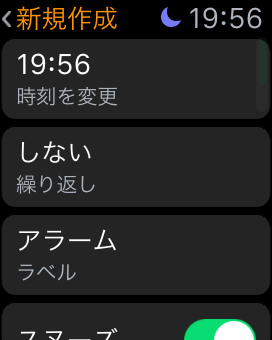 You can check the appearance of playing an alarm with Apple Watch from the following movie.

I tried to sound an alarm with Apple Watch - YouTube


◆ Stopwatch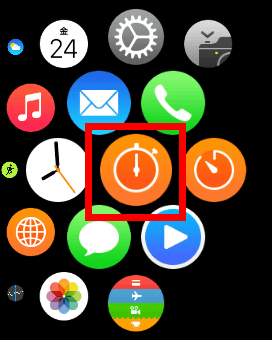 Stopwatch is an application that can measure literally. When starting up, start measuring by tapping the green button on the bottom left of the screen.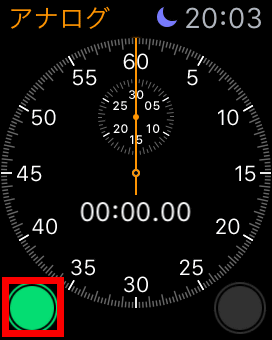 You can stop the measurement by pressing the red button.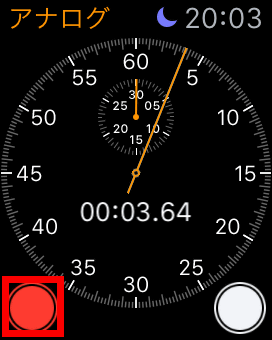 ◆ Timer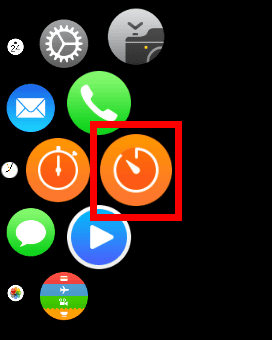 After starting the timer and setting the time, tap "Start" and start the timer.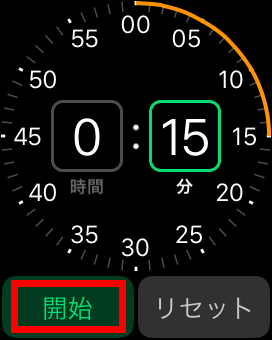 Since it can be set in minutes, it seems to be used for dishes.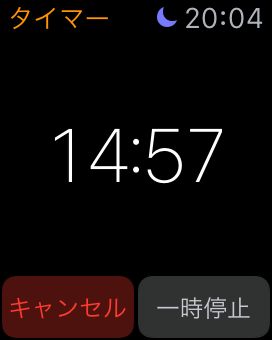 ◆ Workout
"Workout" is an application used when exercising by specifying time and distance, such as running and walking.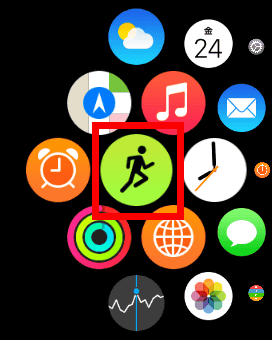 Set the type of exercise when you start. This time I made it to walking.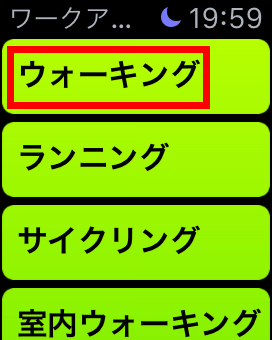 Decide target calorie consumption and tap "Start".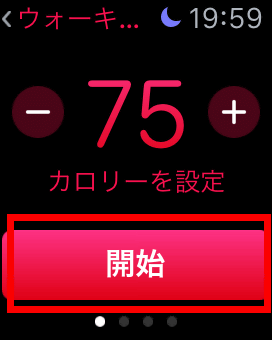 Elapsed time in real time ... ....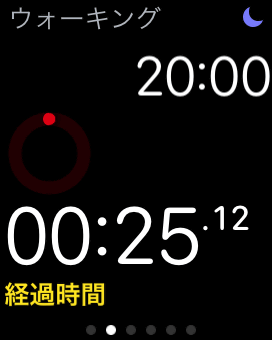 It displays the distance walked by walking.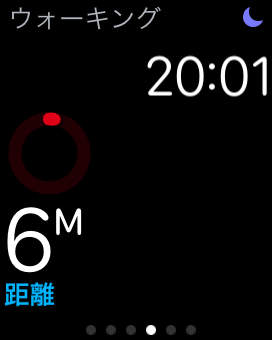 It is convenient to show calories burned in real time. However, if I just walked around in the office, I did not consume almost calories.



It also measures the heart rate with a sensor on the back of the Apple Watch.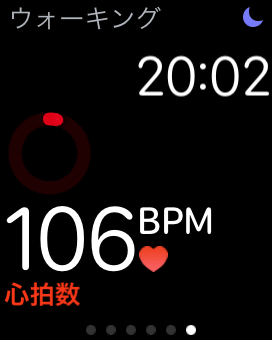 ◆ Activity
Activities are just one of the health care applications as well as workouts, but what makes them different from workouts is to make daily goals and use them for daily healthy lives.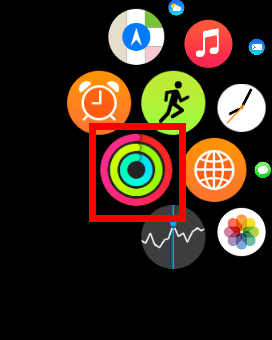 In the activity you can set three goals each day.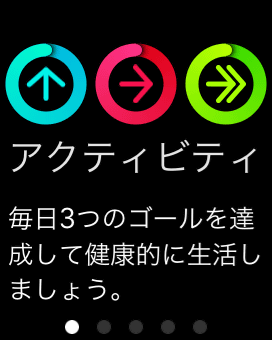 "Stand" of standing time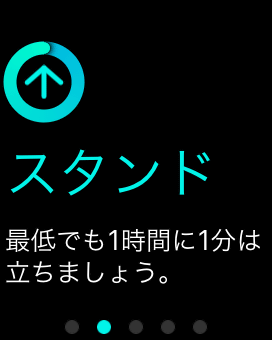 "Move" of calorie consumption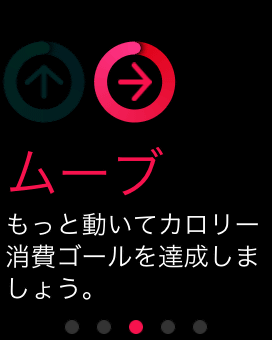 "Exercise" beyond walking earlier will be three goals.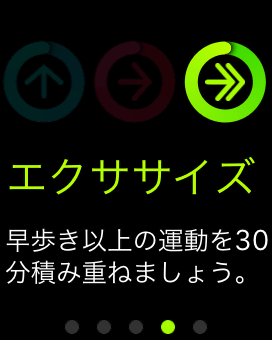 Tap on "Let's get started" and actually try the activity.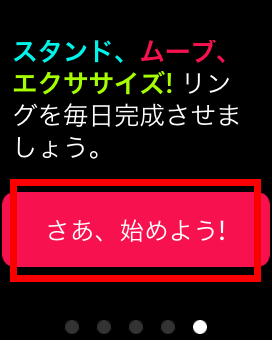 First, data such as "sex" "age" "weight" "height" registered.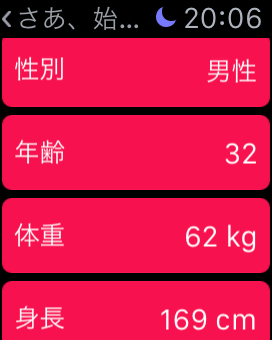 Next you can start the activity by setting the move goal of the day and tapping "Start moving". This time we set the move goal to 300 kilocalories.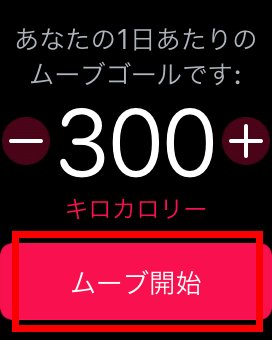 You can see if you achieved three goals with a graph called a ring. The goal is achieved if we can make a ring for the whole day.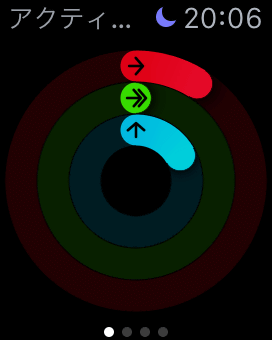 Measure calories, total steps, total distance ... ....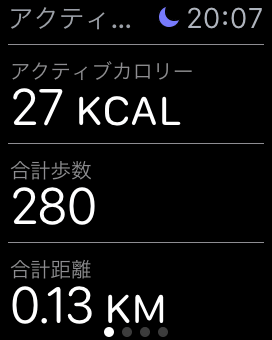 Since it shows the measured data in a graph, it seems to be useful for health care every day.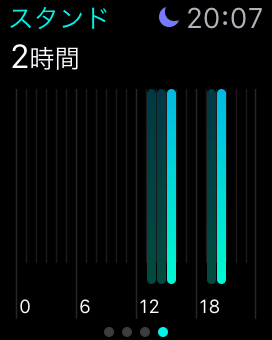 Stock price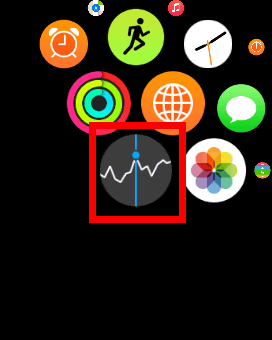 If you use stock prices you can check stock prices in real time without removing the smartphone. It seems to be suitable for those who check stock prices many times a day.



◆ Passbook
Passbook which can manage airplane boarding pass, movie ticket, coupon of store etc. at once can be installed not only in iOS but also in Apple Watch.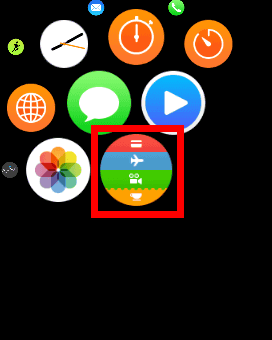 If you display the coupon saved in iPhone's Passbook with Apple Watch, you can save the trouble of taking out the iPhone twice.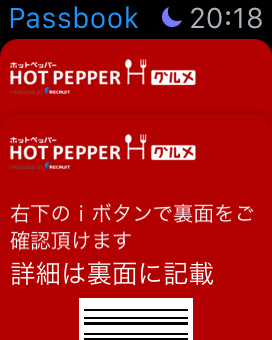 Review of apps that are standard on Apple Watch has been up to now. Although it was lighter, when I tried using various applications, most of the applications were to do work on the iPhone on Apple Watch. It's fairly convenient to reply to messages with Apple Watch or to control the music that is playing, while you are driving, when both arms are occupied. Health management applications such as workouts and activities that make full use of the technologies built in Apple Watch are also attractive.

· Continued
Are third-party apps from Apple Watch really practical? I tried using various applications such as LINE and cook pads - GIGAZINE