Taking a sacred spring of 100 meters in transparency "Cenote" with GoPro this way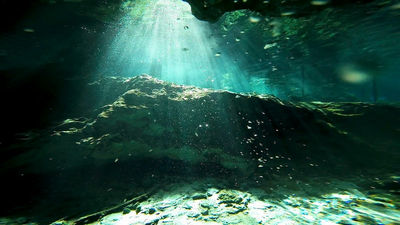 There are countless beautiful oceans and lakes around the world, and Mexico's "Cenote" was an amazing degree of transparency. I got excited and took a bit of vegetables at GoPro.

Buenos Diaz (Hello in Spanish)!World newspaperA special reporterRyuta Matsudais.

I've been around the world for about 8 months and have seen various sceneries. Mountains, the sea and the lake, and of course not only nature, but also artificial buildings etc. Among them, the mysterious fountain "Cenote" in Mexico was particularly beautiful. This time I will tell you the charm of Cenote.

◆ What is Cenote?
According to Wikipedia's Cenote article"Cenote (cenote) is a natural well and fountain where groundwater has accumulated in a sink hole found in the low flat limestone zone of the Yucatan Peninsula."

This time we are headed for, "Grand Cenote" (Grand Cenote and Great Cenote) which is famous among many cenote. According to local tour company · Aquappli,The transparency of Gran Cenote is over 100 metersThat's right.

It is near Tulum (Tulum) which is 2 hours by bus from the city called Cancun. The place is here.


◆ To the site
About 10 minutes by taxi from the bus station of Tulum, 60 pesos (about 480 yen). I arrived at the entrance of Grand Cenote.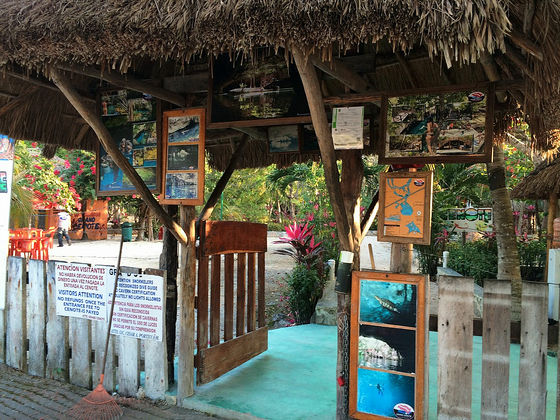 At the entrance there is a signboard showing entrance fees, snorkel rental expenses and so on. (As of February 3, 2014)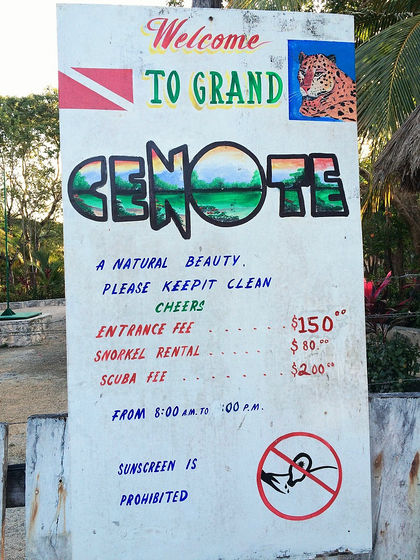 You can pay entrance fee of 150 pesos (about 1200 yen) and get the wrist band attached to your arm.



As I go to the back so as to be led to a signboard ......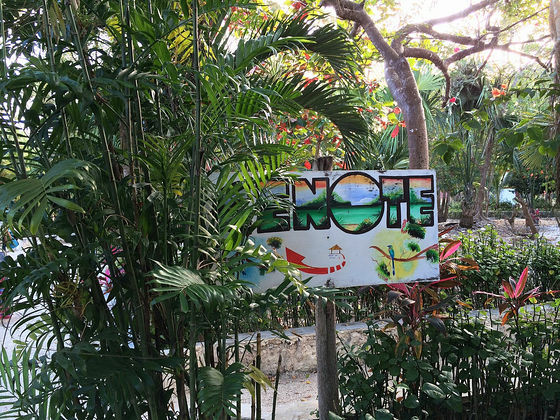 It is said that this is Gran Cenote.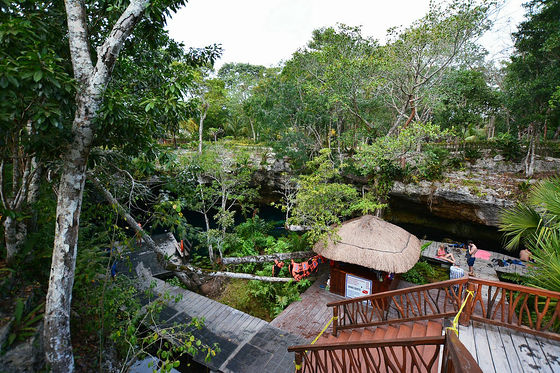 As you step down the stairs there is a cottage where you can rent a snorkel set of 80 pesos (about 640 yen) and a locker of 30 pesos (about 240 yen).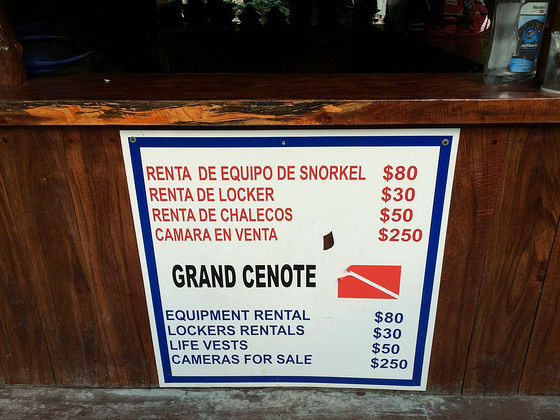 People who can not swim are okay too! You can also borrow a life jacket to float.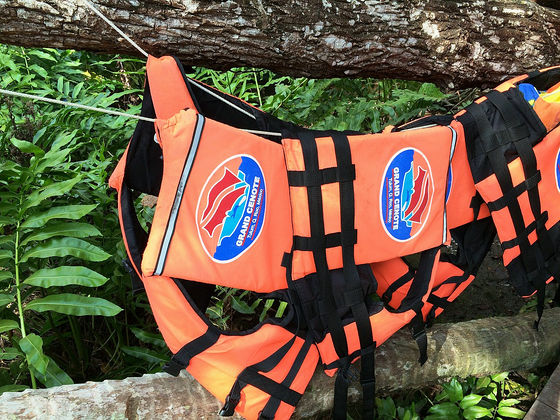 ◆ In the water, to the mysterious underwater
Wearing a snorkel set, ready!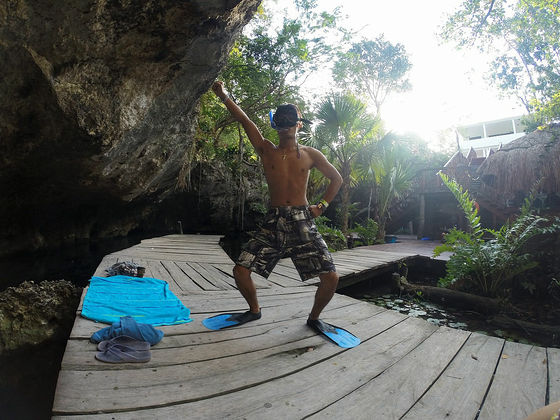 Of course the cameraGoProIt is! I have attached a submerged housing. About GoPro is published in the world newspaper "Seven reasons why I can not let GoPro go around the world"I am writing in detail.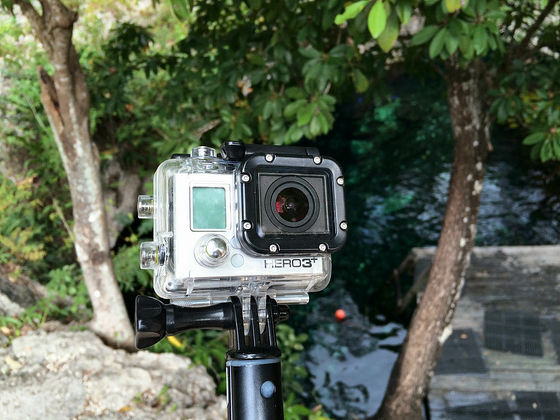 The water temperature was cooler than I thought, and I put it in smoothly. It is the water temperature of the pool.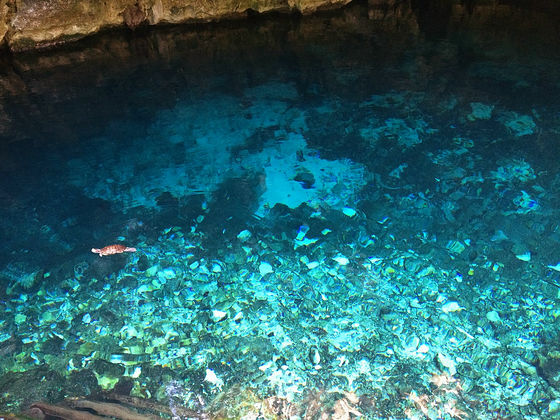 I was surprised by the high degree of transparency! I doubt that it is really in the clear vision! It is reflected firmly.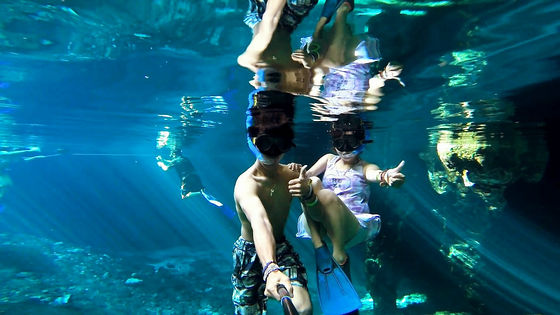 As you go a little, the sunlight falling on the cenote from the ground is a spot where you can see well.



◆ Cenote's biggest attraction, light curtain
Speaking of Cenote is "preeminent transparency" and "curtain of light". It does not get tired even if I see the fluctuation like aurora forever.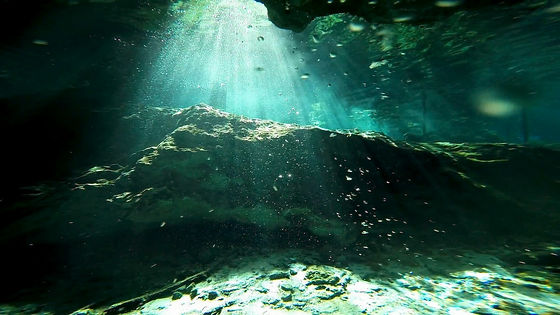 Since it was snorkeling this time, I was watching as long as my breath continued. The curtain of moving light can be checked with the movie of this.

Grand Cenote ~ Light curtain ~ - YouTube


Like a picture looking into the cave. Of course it is underwater.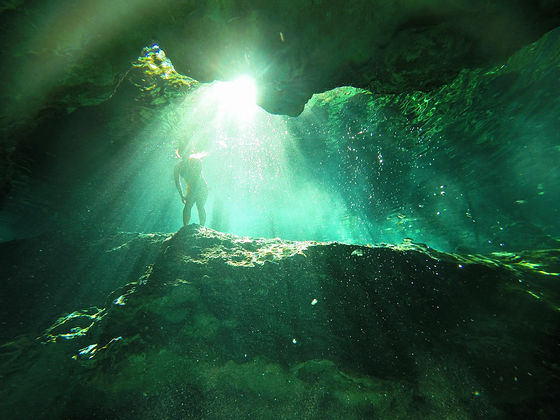 Fan shaped light curtain. The hands of the inner person are reflected on the surface of the water and the hands are four.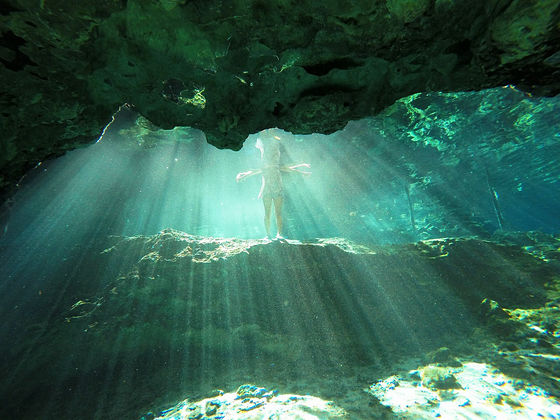 You can see to the bottom beautifully even from the water.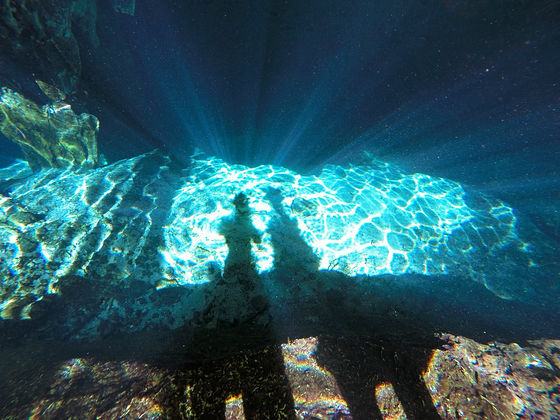 ◆ Reverse Uyuni! Is it? Mirror covering on the surface of the water
You can see such a scenery if conditions such as clear underwater, waveless water surface are complete. This is a picture from underwater.



This is what mirrors the water surface. It is the reverse version of Uyuni! Uyuni was also a beautiful landscape but we have not lost either.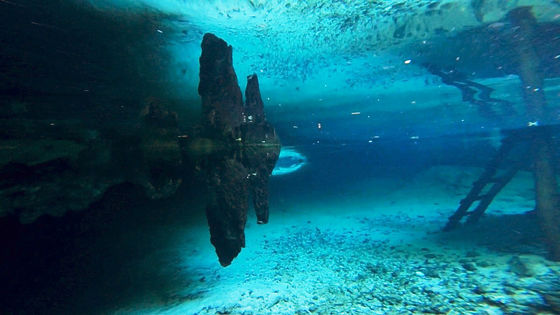 The surface of the water is slightly swaying, but the turtle is well reflected.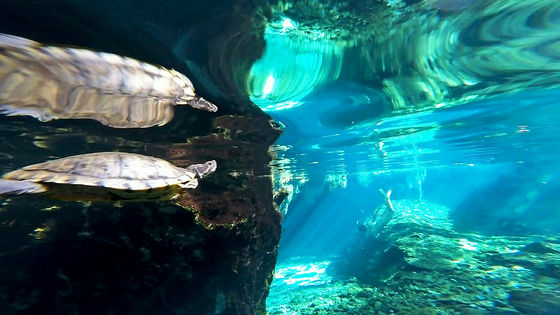 For the picture of Uyuni Salt Lake please write this article in the world newspaper.

【Uyuni salt lake 2015】 morning, noon, evening, four faces | World newspaper
http://sekaishinbun.net/2015/02/01/uyuni-2015/

◆ Recommended time zone is around 8:00 to 10:30 in the morning
By the way, I definitely recommend morning time when I go to Cenote. First of all there are few people so I can relax. People started to increase around 10 o'clock, especially since divers and tour people arrive around 10:30 am, so I think that it is a golden time until then. This picture was taken around 10 o'clock.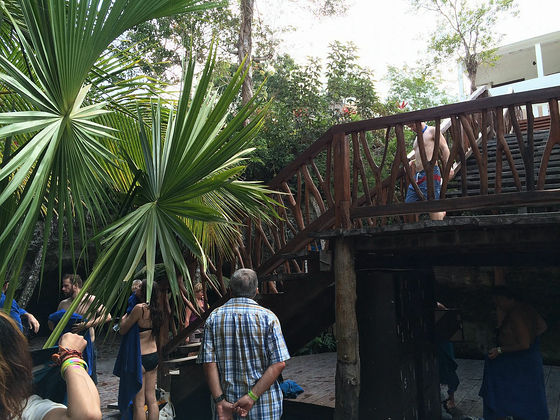 And another thing, suspended matter such as sand which soared in the previous day precipitates overnight, so the floating thing is very few first in the morning. If you wind up sand etc, it will be like this state. Well this is beautiful with this ... ....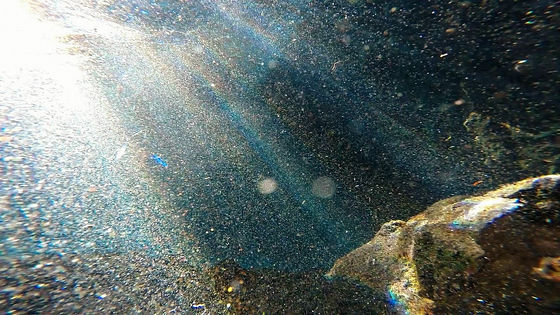 As this Grand Cenote is on location, it seems that it will be difficult to insert the afternoon in the afternoon, so I recommend you go there in the morning as well.

Well, how was it? Sacred spring that Mexico boasts. It was my first time to enter the highly transparent water so far, I was excited all the time. Why do not you visit Cenote if you have the opportunity to come to Mexico. I think that a world that I have never seen before is waiting.

Statement · Interview: Ryuta Matsudahttp://matsuda-cho.com

Supervision: World newspaperSekaishinbun.net