Microsoft announces "Surface Hub" huge terminal equipped with 84-inch 4K display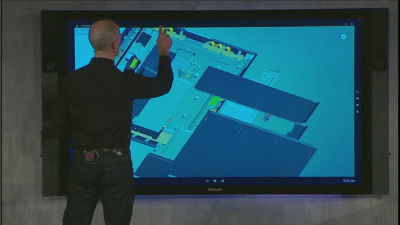 Microsoft acquired Perceptive Pixel for large touch display in 2012,Microsoft released Windows 10 announcement eventIn the 84-inch 4K image quality, we announced a huge terminal like the white board "Surface Hub".

Announcing the Surface Hub of the new terminal. Huge terminal with 84 inch 4K display.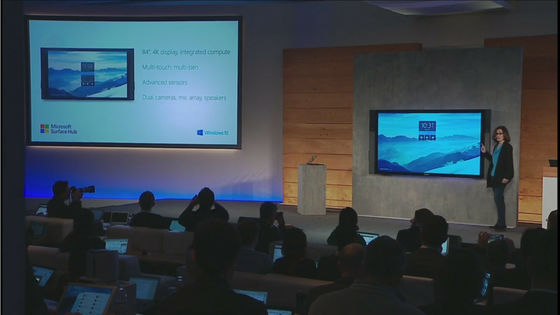 Surface Hub is compatible with multi-touch and can be operated with fingers or pen. Take the pen attached to the side of the terminal ...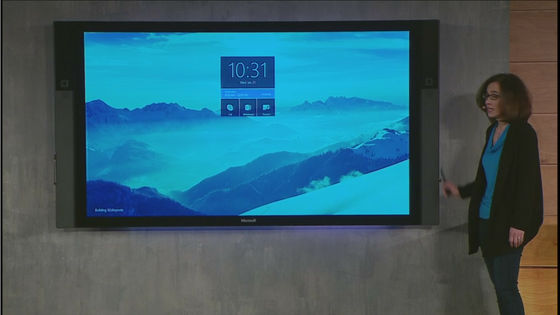 It is oddly ominous. The comfort of writing seems to be "as smooth as paper and ink".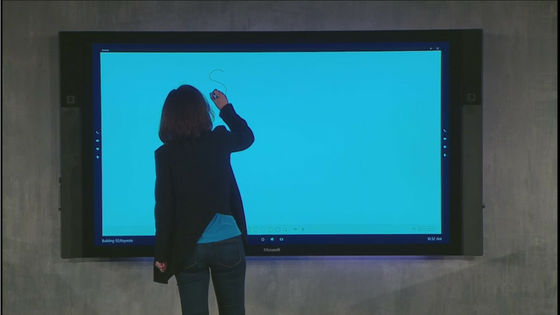 Surface Hub is a Windows 10 terminal, but the UI seems to be customized according to a huge display.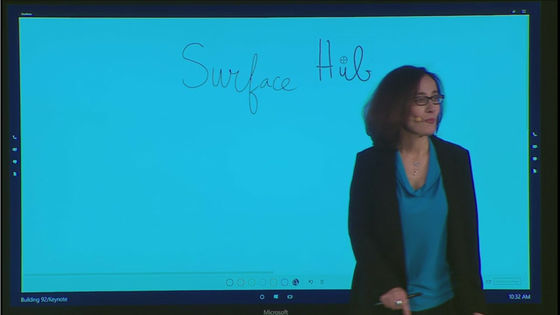 Move objects gently by sensuously with fingers ...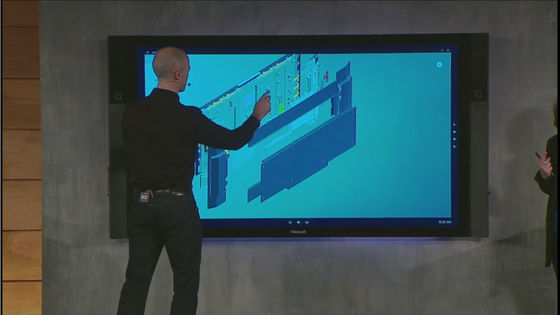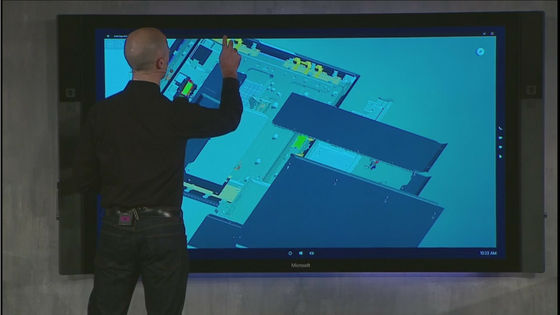 The Surface Hub has two in-camera built in the side of the display, a microphone and advanced sensors are also installed, so you can also video conference with multiple people using Skype.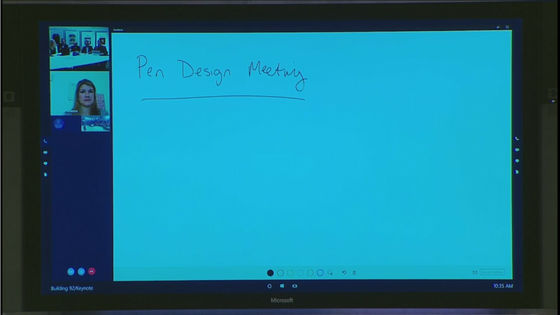 You can also share the same screen with people in the distant while meeting. You can access / edit the Surface Hub from any terminal and share it easily.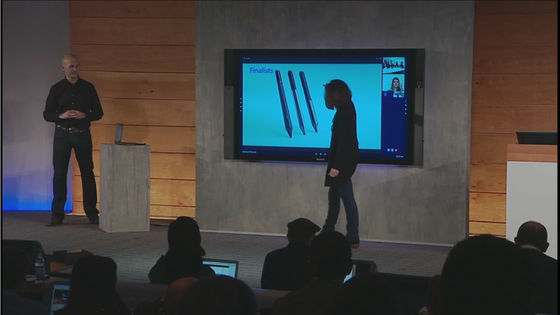 "This image will be like this when you actually use it in the office" This is it. It looks very easy to use.

Microsoft Surface Hub - Unlock the power of the group - YouTube


In addition, it seems that 55 inch version is also available for Surface Hub.