Microsoft will raise the surprise Hub of 55 inches / 84 inches huge PC about 240,000 yen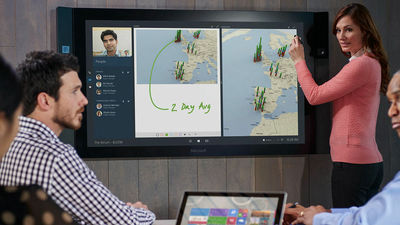 A 55-inch / 84-inch, 4-kilometer Microsoft made · huge terminal that realizes "high-performance white board" that enables video conferencing with multiple people, can display materials and write letters with a pen "Surface Hub"is. Originally announced as scheduled to be released on September 1, 2015, Microsoft released the shipping time and new selling price of Surface Hub, as it was not released as of December 2015.

Microsoft Raises The Price Of The Surface Hub, Delays Release Date Again - Petri
https://www.petri.com/microsoft-is-raising-the-price-of-the-surface-hub

Microsoft announced that it will begin shipping Surface Hub, an office giant terminal with custom version Windows 10, in January 2016. At the initial announcement price, the 55-inch Surface Hub was $ 6,999 (about 845,000 yen) and the 84-inch Surface Hub was $ 19,999 (about 2.41 million yen), but the new price is Surface Hub $ 8,999 About 1,800,000 yen), the 84-inch Surface Hub is a new price which was raised by 2000 dollars (about 240,000 yen), with 21,999 dollars (about 266 thousand yen).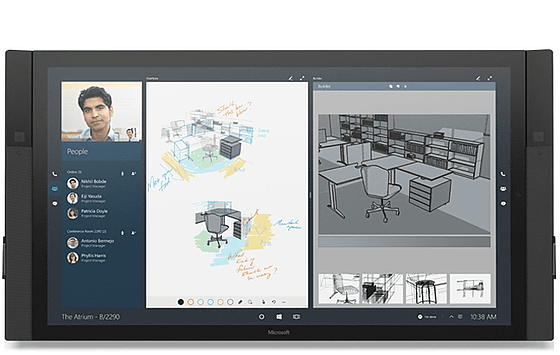 A Microsoft representative commented about the reason for price rise "I believe that this change is a correct price as a result of considering market trends." If you already ordered with a conventional price, you can get the Surface Hub with the previous price and you do not have to pay an additional $ 2,000.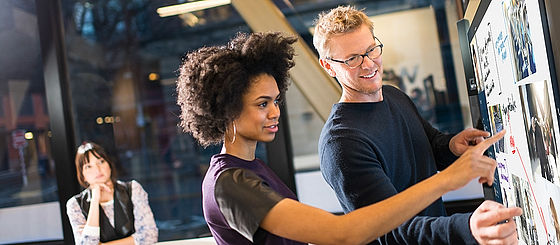 For details on what kind of terminal the Surface Hub is, it is explained in detail in the following official Japanese page, and you can see the movies actually used.

Microsoft Surface Hub
https://www.microsoft.com/microsoft-surface-hub/ja-jp