Summary of various projects that Google may introduce in 2015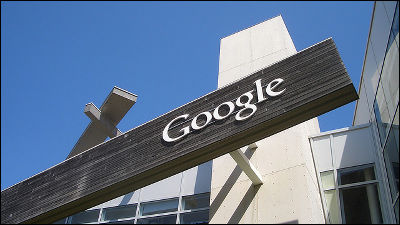 ByBrion

As the new year celebrates, the world finally got a movie "Back to the future PART 2It was drawn2015It rushed into. Appeared in movies "Hover boardAlthough it seems likely that it will not be realized, if the new technology developed by Google is realized, some future may come true.

Google Tracker 2015: Everything we know Google is working on for the new year | Ars Technica
http://arstechnica.com/gadgets/2014/12/google-tracker-2015-everything-google-is-working-on-for-the-new-year/

◆ Google's smart house system "Nest"
In October 2014, Google,Smart HouseWe developed and marketed the system "Revolv"We acquired. Revolv's system connects every device to the netInternet of thingsThe lighting, air conditioning and electric devices in the house can be controlled all at once by making the best use of the merits, attracted attention as a technology that can realize a more residential housing environment.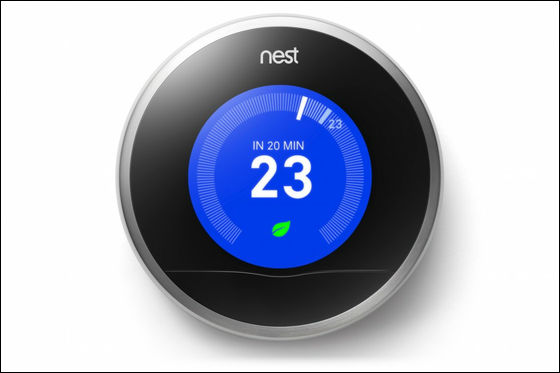 Google has previously detected fire in cooperation with smartphones and othersNestWe promoted the acquisition of smart house by proceeding with the acquisition, but by acquiring Revolv, we will integrate this technology into Nest's technology and make realization of smart house a step forward.

I tried using "Nest Protect" which senses a fire and teaches fire origin and situation etc. in collaboration with smartphones and tablets - GIGAZINE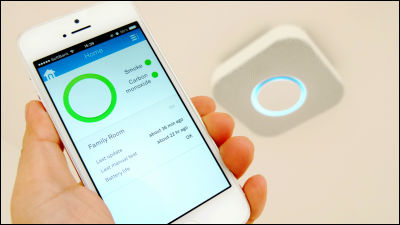 The remote control system itself is not necessarily a new technology, but a light bulb capable of changing the color and lighting with a smartphone "Philips hueGoogle had integrated the technology, "Google OK, open the shutter of the garage, turn on the lighting, set the air conditioner to 25 degrees with the entrance and the hallway turned on and the lighting in the living room turned on, too. Just talk to the smartphone to tell the bath at 42 degrees, it may be feasible to operate the devices in the house before going home.

◆ Android M and a number of new features
Google in November 2014Distribution of Android 5.0 Lollipop startedAlthough it did, now the next generation version called "Android M" is being developed. Although it is uncertain as to whether it actually is installed in Android M, it seems that the following functions are developed.

· OS based fingerprint authentication function
Fingerprint authentication sensorTouch IDUnlike Apple with the same functionality on existing Android OS was not implemented. Manufacturers such as Samsung, HTC, Motorola and others have independently installed a fingerprint authentication system, but it seems that the development of implementing the function natively on OS is underway on Google.

· Allow editing of access authorizations possible by application
On Android OS, you can not set access privilege to each function such as microphone, GPS information, address book, etc. on a per application basis. Therefore, we could not customize access privilege such as "Do not use microphone function for Facebook application" or "Do not grab location information for household account application related to GPS", but from the next OS this It may be possible.

It is already implemented on iOS, but in reality it was also occasionally mounted on Android at version 4.3. "App OpsThis function called hidden from the position where the general user can see this function was designed not to be mounted face up, but it was possible to use by dedicated application etc. . However, it seemed that there was a big problem in restoration when a bug occurred in the application, and it was deleted from the next version 4.4.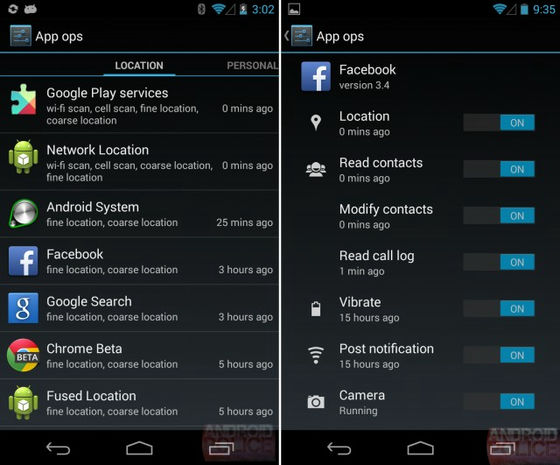 · Screen division function
There is also the possibility that "multitasking" that can divide the screen and use multiple applications simultaneously can be installed. Although it is thought that the Fabrett Tablet terminal will be the main function, it is possible to obtain great merit in view of work efficiency and viewability by displaying a plurality of application screens at the same time by making full use of a wide screen There is no mistake.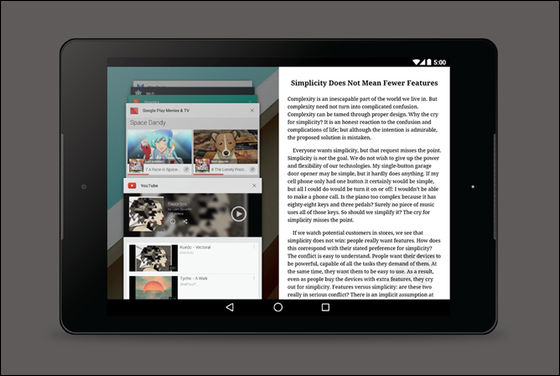 · Terminal pairing function using ultrasound
Pairing technology using ultrasound which human can not hear "CopresenceThe development of "is also done. The Copresence function is to use the speaker and the microphone mounted in the terminal as they are to communicate and pair, and unlike existing NFC (Bluetooth) etc., it does not need a new dedicated chip etc. It is a big feature.



One of the features is that it does not support communication with walls to use ultrasound. A part of this function has already been installed in Chromecast and is actually used for pairing, but it is expected that full-scale dissemination will be carried out from now on.

· People-based reminder function
By utilizing the Copresence function described above, it becomes possible to activate the reminder function when a specific person approaches nearby. For example, it is possible to set "When asked about his favorite hat when it is next with Bob", it is possible to use "person-based reminder function" different from time and place It is likely to become.

· Fusion of Android application and Chrome OS
It seems that platform making for enabling the program code written with Android application to be executed on Chrome OS as it is being developed. When this is realized, once you write the code, it is thought that it will be possible to use the same application in the environment only with a simple rework, which will lead to more efficient application development.

· Android on-boardInfotainmentIt will be used as OS
As Google's Android platform for cars "Android Auto"We are promoting the development of this, but it was based on using the Android terminal to the last. Today, what is also called a dedicated OS that operates at the fundamental level of the system has been developed and integrated information functions such as telephone, message service, navigation and entertainment functions such as music and movie playbackInfotainment systemIt seems that it is about to be formed.

Material design also spreads to the web
From Android 5.0 LollipopNew UX design "Material Design"Although it was introduced, Google is intending to further expand it. In addition to Android terminals, iOS and other applications such as Google Maps have already introduced material designs, and the website is also moving forward with the introduction of similar UX designs. Since UI / UX design moves with the times, it is unpredictable at what level the material design will become universal, but it seems that Google is doing a lot of effort.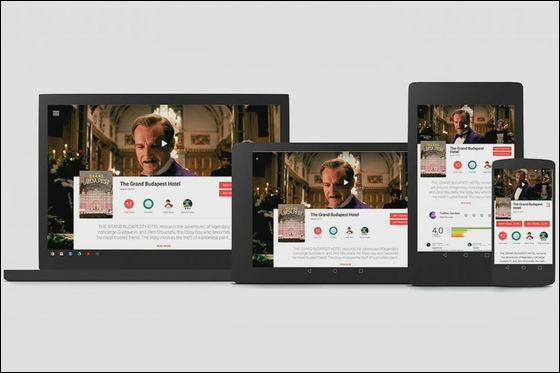 ◆ Application development against chat application "WhatsApp"
The largest chat application in the world that there are over 600 million active users worldwideWhatsApp"In February 2014Acquired by 1.64 trillion yen by FacebookIt was done. Google is promoting the development of a new instant message platform to confront this giant.

The new platform is expected to be launched in 2015 in India where there are 70 million WhatsApp users first, the service is completely free of charge and it is not expected that even Google account is required.

◆ "Chromecast 2" supports "sub display" function of smartphone or tablet
By attaching it to the HDMI terminal of the digital TV, you can send video from smartphone etc.ChromecastAlthough it gets a lot of popularity, it is expected that the successor "Chromecast 2" will be able to be used as a "sub display" to display contents of applications etc. in addition to conventional contents.

Although it can be said that seeking much for just 4000 yen devices, the current video streaming quality of Chromecast is not perfect, and it is a fact that there are points that we want to improve. In addition, it is also a part that does not support Wi-Fi in the 5 GHz band but a slightly delayed feeling.

◆ Enable virtual reality with cardboard and smartphone
VR headset jointly developed with Oculus "Samsung Gear VR Innovator Edition"Has appeared, Android terminals are expected to be used as VR (virtual reality) realization devices. Google's project to build a VR environment by using cardboard and Android terminal "CardboardAs development progresses, it seems that anyone can easily enjoy the VR environment.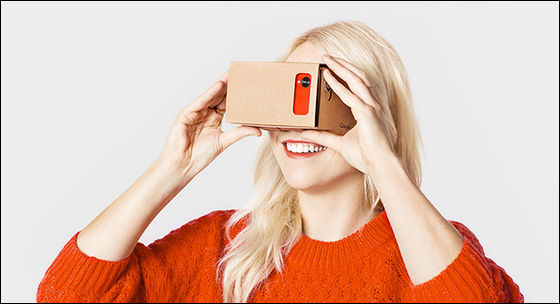 Although it is limited to models such as Nexus 6 and Note 4 because the terminal of about 5 inches is required to realize the VR environment, it seems that the merit of being able to utilize the terminal which is already on the market as it is is likely to be large though it is limited to models such as Nexus 6 and Note 4 .

◆ Healthcare technology that the life science department of "Google X" promotes research
Advance development of "Google Glass" and automatic driving carsGoogle's secret research institution "Google X"While conducting cutting-edge technological development, we are also conducting numerous research on people's health.

· Smart Contact Lenses
At Google, we are developing "smart contact lenses" that can measure the sugar content in blood from the components of tears simply by wearing it on the eyeball like a conventional contact lens. People suffering from diabetes need to measure blood glucose on a daily basis and are forced to take blood from fingers and measure them, but as soon as this smart contact lens is put to practical use, Paradigm shift "environment change that is likely to happen.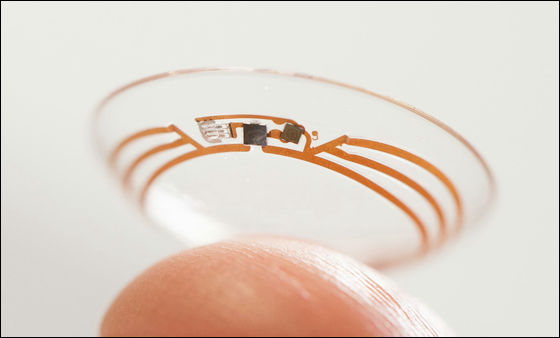 To realize this technology, Google and Novartis (Novartis), one of the world's largest pharmaceutical companies, are building joint development systems and conducting research. Smart contact lenses are equipped with a function to measure blood glucose and a technology to wirelessly transmit the results to smartphones and the like and furthermore in the future development of technology to alleviate obstacles such as presbyopia is set as the goal .

· Basic research
There are times when signs that people do not notice about cancer, diabetes, liver diseases and other diseases have appeared. In Google X, fundamental research is under way to make early discovery possible without overlooking such signs. In collaboration with Duke University and Stanford University, research is being conducted to collect data on urine, blood, saliva and tears and to accumulate DNA data of the person himself or his family, thereby finding a value to be a "standard" of health It is said that it is being advanced. This method seems to be said that Google, which handles big data from the usual day, is the best player.

· Health monitoring system by "disease detection nanoparticles"
Research is also under way to enable a system that informs changes in the body's environment by measuring blood substances in real time that inform a sign of disease with devices such as smart contact lenses. Studies with MIT, Duke University, Stanford University, etc. realize a health monitoring system that detects changes in the body through the blood by detecting small components of 1 / 2,000 of the red blood cells and transmits it to the smartphone or PC as data Initiatives are under way towards this.

· "Liftware" to alleviate the "tremor" of the body due to aging etc.
In addition to basic research as described above, we are also developing products that will lead to the merits of users immediately. In Parkinson's disease etc., problems may arise that the body can not eat properly by causing "shaking", but spoon type device "Liftware"Is a device that senses the tremor of the hand and creates a movement to offset the vibration and can smoothly carry the food to the mouth.

The state of the actual use of Liftware is shown in the following movie.

Introducing Liftware - YouTube


· "Calico" to cope with aging phenomena and old age disease
In addition to the projects mentioned above, Google is a company aimed at "being able to live more happily and longer" by GoogleCalicoIs born. CalicoFounded in 2013However, in fact, not much has been transmitted about the work content. It is said that it is a company that utilizes the latest technology to obtain a lot of knowledge related to the longevity of living creatures such as human beings but it is unlikely to be an approach of nature that can expect results as soon as possible.

◆ "Google X" to invent the future
The goal of Google X, which is aligned with the above-mentioned life science field, is to create future technologies. There seems to be many invented products produced there.

· Automatic driving car
It is not an exaggeration to say that we are attracting the most attention among the technologies Google develops is the technology of automatic driving car. The technology has already reached the point of practical use, and since January 2015 it was in the state of California, USAStarted on-road testI am supposed to do it.



· Google Glass 2, which will be developed with Intel chip
I showed up in a rumorGoogle GlassHowever, at the present time trying to pass two years from his debut, the situation can be said that the heat is getting cool. However, in order to overcome such a situation, Google is developing the "Google Glass 2" newly equipped with Intel chipset.

In the current primary model, development showed a stagnation in part due to the fact that the continuous use time was too short and Texas Instruments that had manufactured the chip had withdrawn, but new low power consumption chip ofQuark SoCIt may be that a new movement is born by adopting. However, since it can be said that it is indispensable to have the function that anyone wants to obtain the product in order to actually disseminate it,Killer appIt seems to be said that the development will separate the fate.

· Development of large display
Wall Street Journal coverageAccording to, it is clear that Google X is developing a modular large display. According to the article, the display says "By combining like a Lego, it will be a seamless display with no seams." The following image isChristie MicroTilesAlthough it is a modular display developed by Google, Google is also aiming at further developing an inconspicuous model of seams.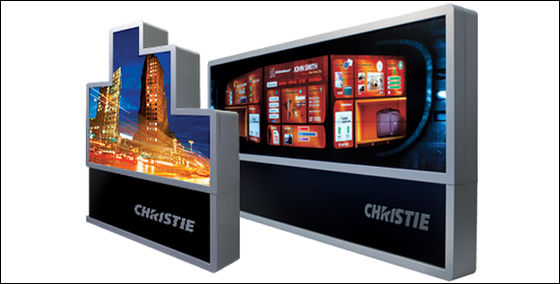 Can you freely combine parts? Do you actually debut smartphone "Ara"?
My own smartphone "Ara" that can be assembled by selecting only the functions that I need is told that development is proceeding smoothly. In January 2015 it is estimated that new presentations will be held at the conference for developers, but it seems that interest will gather whether this product will actually come out and be accepted.

Google smartphone "Ara" development which can choose cheaply by choosing only my favorite function is going smoothly, the state that Android actually moves also released - GIGAZINE



◆ Projects destined to disappear on the other hand
While many projects are born, there are also projects that are going to disappear unnoticed. We were planning to provide extensive support by Google certification "Android SilverApparently the series seems to disappear without looking at the sun and was built as "an interactive space where you can learn new technology"Google barge shipIs in a state where it can not actually be used for security reasons.

Google barge ship turned out to be "an interactive space where new technology can be learned" - GIGAZINE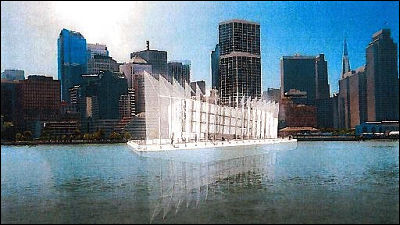 Still "the world's most ambitious Tech enterprise"
In addition to theseDevelopment of quantum computerYa"Google Satellite" that allows you to net anywhere in the world using 180 satellitesOr a balloon"Project Loon"We are promoting. Both are to develop technologies that could not be considered in the background against the background of strong financial resources, and any project is a concern for future development.