Google's mobile phone "Google Phone" may come out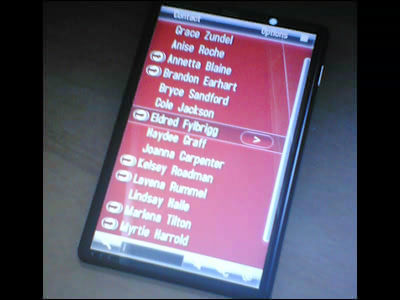 In response to Apple's "iPhone" going out,Microsoft may also issue "Zune Phone"We talked about before, but it is said that "Google Phone" may come out from Google this time.

And in fact Google has already acquired three companies that are necessary for developing mobile phones.

Details are as follows.
The Real Google Phone << HighContrast

According to this article written by a venture capital person named Simeon Simeonov, Google is currently the founder of Danger, a mobile terminal manufacturer, and a mobile terminal software maker, Android, sold to Google in August 2005 It seems that there is a possibility that the OS for the "Google Phone" is being made using 100 staff who mainly centered on Andy Rubin who founded company.

In addition, in July 2005, we also acquired a company called Reqwireless, which was part of the development of Google's application for mobile terminals.

And finally, it became clear that we acquired a company called "Skia" which has little information on the net which is not even included in Wikipedia's "List of companies that Google has acquired" since 2005. That's right. The company is a mobile terminal such as a mobile phone and is a company developing a graphics engine capable of displaying state-of-the-art 2D graphics.

In addition, in January this year Google announced to partner with Samsung to provide Google mobile services. If "Google Phone" comes out, is it that Samsung may supply the terminal?

By the way, it is unknown whether it is directly related to "Google Phone", but it seems that there are rumors that Google and Samsung are developing mobile phones with codename "Switch". The top image is an image of what is said "Switch".

Even if it really is realized, I'm wondering if I can see you in Japan ....