"Blue Screen of Death" "Forcibly Restore Mode", etc. iOS 8 Bug Report List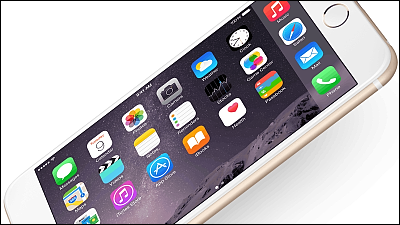 It is possible to update from September 18, 2014IOS 8Many new features that have never been seen have been added. A bug received from users and developers updating to such iOS 8IPhone HacksIt is summarized in.

IOS 8 bugs we 've found till now
http://www.iphonehacks.com/2014/09/ios-8-bugs.html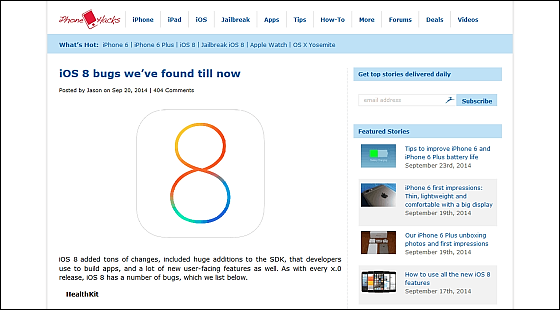 ◆ HealthKit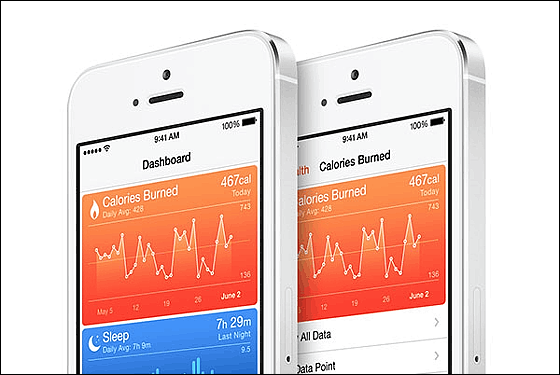 A malfunction has been found in the HealthKit framework that enables reading and writing of data from the Health application. Apple is calling developers to stop developing applications that are compatible with HealthKit. Health-related applications can not be developed until the bug is resolved, and it will be supported by iOS 8.0.1 software update.

◆ Blue Screen of Death
It is displayed when a fatal system failure occurs in Windows OSBlue Screen of DeathHowever, the same phenomenon also occurs in iOS 8. Most of the examples reported on the iPad.


IPad mini ratina. Upgraded to iOS 8. Got 5 blue screen of death reboot loop in 2 days.# IOS8#Apple#help

- Dumb-Indian (@ DumbIndian)2014, September 20
Wish I can show you the blue screen of death / restart my iPad mini is having after iOS 8 upgrade ..#appleU listening#annoying

- mohans (@ mohans)2014, September 20
Third iPad Air crash and reboot this morning since installing iOS 8. I literally get a blue screen of death. CC:@ Tim_cook@ Pschiller

- Pranav Dixit (@PranavDixit)2014, September 18
Is the iPhone also blue screenSomething's shocking.Pic.twitter.com/vWj6N7CdS4

- FollowBack (@ lpyz)2014, May 25
◆ Safari file upload
A bug has been confirmed that file uploading from iOS 8 browser breaks the file. Even GIGAZINE actually tried using iPhone 6, but the photo could not be uploaded successfully.

Uploading files on iOS 8 finds a damaged bug - GIGAZINE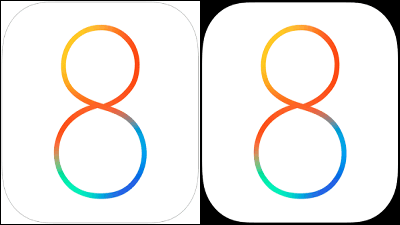 ◆OTAActivating Recovery Mode with Update
A bug where the device forcibly switches to recovery mode after iOS update. It is a very serious problem for users who do not have backups in iTunes · iCloud account because iTunes is required to fully restore the data.


Why am I trying to update to iOS 8 → Update method with PC connection, end of download of program over 5 hours → It becomes recovery mode at the stage of applying to the terminal, it is not recognized by the PC from here (now here)Pic.twitter.com/DdqYtutKW 5

- Dennen @ Let's Yoshakoi! (@ Ebenezerexe)2014, September 23
I am in the process of updating to iOS 8. Somehow it is in recovery mode.Pic.twitter.com/6 FQxpahHoc

- Elfi (@ maamrrio)2014, September 21
@ 5m_m_m2I can not contact it because my iPhone recovery mode and something I do not understand ...Pic.twitter.com/9l3i0PLkFu

- Taka chan (@ takachanpai)2014, September 17
◆ Configuration app crash
An example of crashing the setting application on iOS 8 is frequently reported.


IPhone 5s running iOS 8,Settings> general> spotlight searchScroll to bing web results, tap the rearrange icon to crash it@ Apple@ MKBHD

- Daniel Nitinthorn (@ dnitinthorn)2014, September 20
Heh. Crashed Settings when checking the Spotlight Search settings. Welcome to Benedict, the crash happy iPhone 5s, iOS 8!

- Kristy (@ kavmac)2014, September 17
◆ Settings application does not remember Spotlight settings
When evolving from iOS 8 Spotlight search can set "Bing web search result" etc from "Settings → General → Spotlight search", but even if you check it, it will not be stored and return to the initial state A bug that has been reported has been reported.

◆ Status bar display bug
A bug where characters and time overlap are displayed.


IOS 8, nailed itPic.twitter.com/RKtqnAstQe

- Patrick Richards (@ patr)2014, September 20

◆ Recent Photos / Camera Roll
A bug in which all past photos are displayed in the camera roll "moment" on all synchronized iOS 8 devices, and pictures added in "Recently added items" within the last 30 days are displayed. With the same bug,Dropbox etc.In some applications, it is reported that only "Recently added items" can be displayed in the application.

◆ VPN is automatically connected
On an iPad that has been updated to iOS 8, it may be automatically connected to VPN without user's prompt.

◆ The display disappears when switching the keyboard
When installing a third party keyboard and tapping the globe icon, the bug that the display of the keyboard disappearsReader ZachIt reports.

◆ Bug in App Extension (application extension)
With App Extention introduced from iOS 8,Tumblr bugHas been reported. Apart from Safari's upload bug, when uploading a file with Tumblr Share Extention, the color of the status bar will be wrong.

Notification banner bug
Many users have reported that notifications of Whatsapp and Facebook applications sometimes pack up.

◆ Application update problem
When updating the latest version of the installed application from the App Store, it sometimes does not start without pressing the 3rd or 4th button.

◆ Battery problems
Several users who updated to iOS 8,Reported that battery consumption has become significantdoing.

◆ Keyboard switches to default
When using a third party keyboard, it may be forced to switch to the default keyboard. There are many reports when entering passwords, but the same phenomenon has occurred in other actions as well.

◆ 3G toggle disappears
In the iPhone of iOS 8, the toggle button which can turn on / off 3G communication disappeared, and it was replaced with LTE toggle button. Although it is not a big problem in countries where LTE communication is available, in countries where there is no LTE communication network such as Turkey or India but only 3G communication is possible, 3G is invalidatedEDGEThe option to switch to is to be lost.

◆ iOS 8.0.1
Several bugs were thought to be resolved with iOS 8.0.1 update, but due to multiple bugs occurred when applying the published update, it is withdrawn now. If you update, you can downgrade to iOS 8.0 in the following way.

Update delivery was emergency withdrawn full of bugs How to revert iOS 8.0.1 to 8.0 - GIGAZINE
http://gigazine.net/news/20140925-ios-8-0-1-bug-recovery/