Touch Safari URL link in iOS 9.3 Freezing phenomenon frequently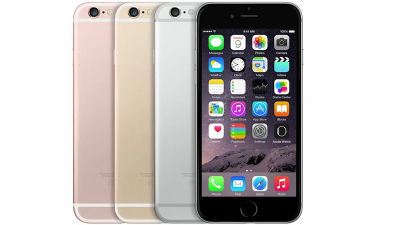 Released on March 21, 2016 "IOS 9.3"If installing on older terminals such as iPad 2 and iPhone 5s, the risk of risk of writing will not progress as the activation progressesThere is a feeling of tripping just after releasing, but it turned out that trouble occurred when tapping the link URL of the standard browser Safari freezing and unavailability of Google search occurred.

IOS 9.3 - Safari / Mail freezes after clicking li ... ... Apple Support Communities
https://discussions.apple.com/thread/7505840

Google links do not work after iOS 9.3 | Apple Support Communities
https://discussions.apple.com/thread/7507396

Mainly on Apple Support Communities, there have been reports of bugs that users who updated to iOS 9.3 can not use the link URL of browser Safari one after the other. Most of these problems are that if you try to open a link URL in Safari, the screen freezes. IPhone 6s / 6s Plus seems to be the center of the device that reported a problem.

If you try to open the Safari link URL on iPhone 6s on iOS 9.3, you can check how the application freezes in the following movie.

IPhone 6s iOS 9.3 safari bug - YouTube


Users who complain similar problems on Twitter are on the line.


A person who has improved iOS 9.3 and improved by a person who has a problem
Please tell me how to improve
I'm in trouble because I can not fly even if I tap the link destination. By the way Safari can not access the site even if search results come out. Tap URL to set.

- Yu (@ 914 Uha 777)March 26, 2016
Everyone gets greeded out of being able to use Safari.
If you say that you can not search for it, you can put a Google app. However, there is no solution even if you search wwww

- Heidi @ 2 years 7 months & amp; 38 w (@ hihihiji 33)March 26, 2016
After checking up with Safari update on Twitter, after updating Safari There are plenty of people who can not use it | ω`) I can not search or the meaning of the Internet ...

- Sachiko (@ justright_7)March 26, 2016
The trouble is that there is a symptom that I can not push a text link with my iPhone 's safari. . There is no reaction even if you search on google and click on search results. And freeze. There is no choice but to shut down the application. . . I heard that it is impossible to investigate anything, but

- Watashi (@ yuricom)March 26, 2016

It reports related not only to Safari's URL link but also to other browser applications, reports that links can not be used in Messages and Mail, and reports that trouble does not occur in Bing search due to a problem in Google search A lot of information is mentioned. The method reported that it was effective as a method to solve the problem of freezing at the time of article creation by stepping on the link is as follows. However, it does not seem to solve the problem fundamentally.

· Turn off JavaScript
In "Settings" → "Safari" → "Details", turn off "JavaScript".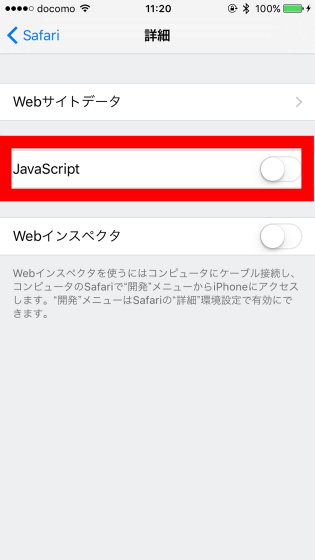 · Change from Google search to Bing search
Select "Bing" with "Settings" → "Safari" → "Search Engine".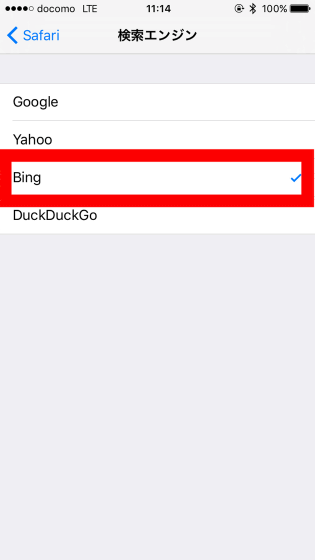 · Use other browser applications instead of Safari
Although Chrome has confirmed the phenomenon of freeze on link movement, there is also a report that it was displayed when long press the link and open it with a new tab or secret tab.

All of the above methods are countermeasures where there was a report saying "there was an effect" in any case, not a valid solution in all cases. There is also a report that troubles are occurring to users of iOS 9.2.1 before iOS 9.3. The fundamental problem solving seems to be waiting for a new version of iOS to be released.

◆ 2016/04/01 added
Apple has released iOS 9.3.1 that addresses the issue of freezing after tapping the URL link that occurred in iOS 9.3. IOS 9.3.1 has already been delivered via OTA.