The manufacturing cost of the iPhone 6/6 Plus, which sold 10 million units in 3 days, was 20,000 yen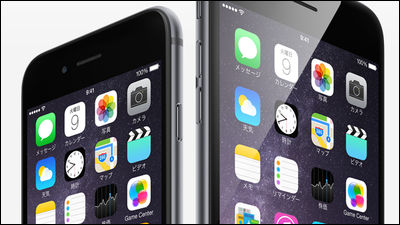 According to Apple's official releaseIPhone 6/6 Plus records sales of 10 million units in the first week of releaseI said that. IPhone 6 and 6 Plus were released on Friday, September 19, 2014, which means that we sold 10 million units in just three days from the launch, but such iPhone 6 and 6 Plus The manufacturing cost is known.

Apple's iPhone 6 Cost at Least $ 200 to Build | Re / code
http://recode.net/2014/09/23/teardown-shows-apples-iphone-6-cost-at-least-200-to-build/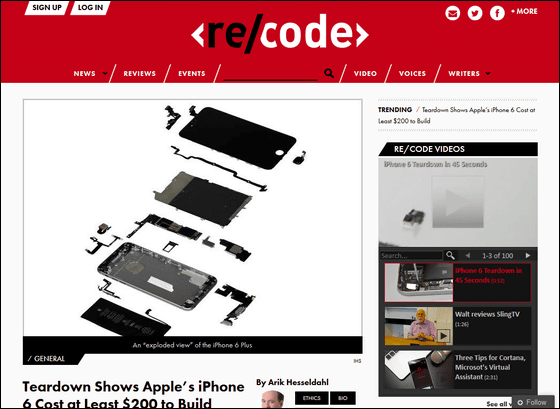 What's inside an iPhone 6?


Research companiesIHSIPhone 6 and 6 Plus were disassembled and analyzed, the production cost of iPhone 6 was 200 dollars (about 22,000 yen) to 247 dollars (about 27 thousand yen), the manufacturing cost of iPhone 6 Plus was 216 dollars ( It is estimated that it is about 263 dollars (about 29,000 yen) from about 23,000 yen).

The selling price of iPhone 6 in Japan is 16,800 yen for 16GB model, 79,800 yen for 64GB model, and 80,900 yen for 128GB model. For the iPhone 6 Plus, the 16GB model is 79,800 yen, the 64GB model is 80,800 yen, the 128GB model is 98,800 yen, each price increases by about 10,000 yen each time data capacity increases. However, there is only a difference of only $ 47 (about 5100 yen) in the cost of the 16 GB model and the 128 GB model.

In addition, the flash memory used by iPhoneMicronYaSK HynixIt is estimated to be paying to each company about 42 cents (about 46 yen) per 1 GB of flash memory.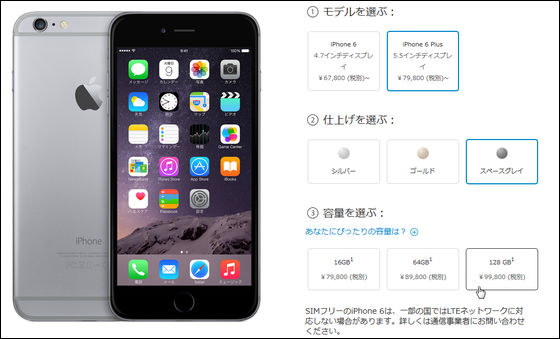 The display of iPhone 6/6 Plus is made by LG and Japanese companies, the display of 6 is $ 45 (about 4900 yen), the display of 6 Plus is 52.5 dollars (about 5700 yen). The cost of the 4.7 inch display of the iPhone 6 is only 4 dollars (about 430 yen) higher than that of the 4 inch display iPhone 5 s.

Speaking of glass that covers the surface of iPhone, Corning is manufacturing "Gorilla glass", IPhone 6/6 Plus appeared in 2013"Gorilla glass 3"Is being used.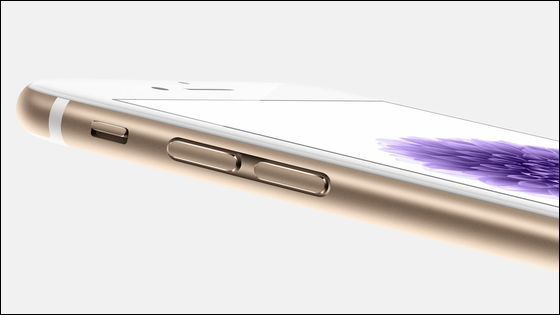 The A8 chip installed in the iPhone 6/6 PlusTaiwan Semiconductor Manufacturing Company (TSMC)With things of manufacturing,The possibility that Samsung will be removed from CPU manufacture of iPhone 6Although it was rumored, it is also clear that this became a fact. According to Re / code writer, it is said that Samsung is responsible for TSMC's 60% production, the remaining 40% for A8 chips, it is not that it was not completely removed from manufacturing. And it seems that cost of about 20 dollars (about 2200 yen) is required for two A8 chip and M8 motion coprocessor supporting this.




Also, the NFC chip newly installed in the iPhone 6/6 Plus is the NetherlandsNXPIs responsible for the main manufacturing, IHS estimates that it costs 22 dollars (about 2400 yen), including user interface and sensors. Other audio related chipsCirrus Logic, AccelerometerInvense senseYaBosch SensortecBosch Sensortec is in charge of manufacturing the barometer, and the cost of assembling these parts at the factory is estimated to be about 4 dollars (about 430 yen) to 4.5 dollars (about 490 yen).

The profit margin of iPhone 6 and 6 Plus is about 70% as same as the iPhone so far.