The next iPhone flash memory is made by Samsung and storage is expected to increase again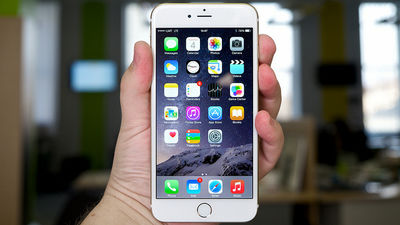 ByKārlis Dambrāns

Samsung will provide NAND flash memory for the next iPhone, and accordingly the storage capacity of the iPhone will increase again, the Korea Times reports.

Samsung challenges Toshiba for iPhone chips
https://www.koreatimes.co.kr/www/news/tech/2015/06/133_181766.html

Samsung jockeying to supply NAND for next-gen iPhone as Apple looks to boost storage, report says
http://appleinsider.com/articles/15/06/29/samsung-jockeying-to-supply-ssds-for-next-gen-iphone-as-apple-looks-to-boost-storage-report-says

Korea Times "which is the Korean news media reported that the flash memory of the next iPhone will be made by Samsung. According to information gathered from an information source with Korea Times, Samsung is currently negotiating about supply of NAND type flash memory for Apple and the next iPhone, and it is already stable and durable in factories in Xi'an, China It seems to be in the stage of testing sex.

Samsung has been supplying CPU and flash memory to iPhone as a supplier since 2007,Patent litigation problemIt was removed from the flash memory supplier on the iPhone 6/6 Plus, for reasons such as frustrating such as frustrating and the Samsung flash memory being too expensive compared to those of other companies.

Apple that removed Samsung was receiving supply of Flash memory for iPhone 6/6 Plus from companies such as Toshiba / SK Hynix / SanDisk. It is said that such Apple intends to add Samsung again to one of the suppliers of flash memory because "I am planning to increase the storage capacity of the next iPhone."

In iPhone 6/6 Plus released in 2014, the storage capacity has been changed from 3 types of 16 GB, 32 GB, and 64 GB to 3 types of 16 GB, 64 GB and 128 GB. The 32GB model disappeared, and a new large-capacity 128GB model appeared, but this seems that this has led to an increase in sales of the entire 64GB model, which has led to an overall increase in sales. Information sources are analyzing whether Apple is aiming for this reproduction.

And, according to the report, Samsung is producing a 64GB NAND type flash memory.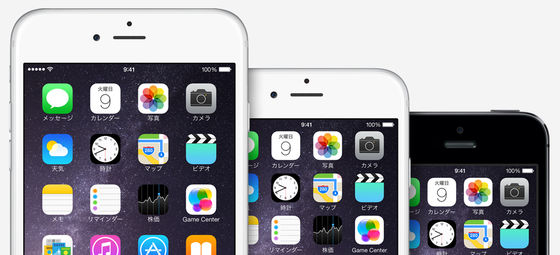 It is unknown how the selling price of the iPhone changes as the storage capacity increases. However, Phil Schiller, Apple's senior vice president, said in June 2015 that the smallest capacityRemark defended the 16 GB iPhonedoing.