I went there because it seems that closing at the end of September the standing drinking shop "pine needle" in the underpass of Osaka station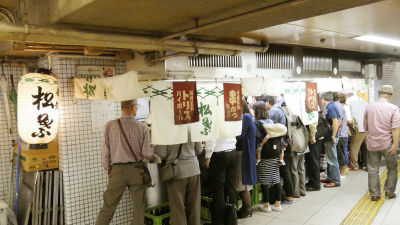 Standing eating soba and standing beer stands enter the popular category as tenants in the station, but in the underground shopping area of ​​Osaka station (Umeda station) there is a shop called "Matsuba" where you can eat skewered beans. There was no chance to get in easily though the shop was set up on the way connecting JR Osaka Station and Hanshin Umeda Station · Subway (Midosuji line) Umeda station, although customers were always in there, but it was interesting It is said that evacuation is required at the end in connection with the widening work of the underpass. I have gone to the shop because the opportunity to go is already gone.

The location of the pine needle is "Osaka Prefecture Osaka City Kita-ku Umeda 3 Osaka Station front underground shopping area No. 4". Looking at Google Maps, it corresponds to the pin under this Dragon Drag.


When you exit the ticket gate on the southern side of Umeda Subway Station and proceed to your right, the scenery spreading to the right side is such a sight. Generally, as there are customers at any time of the day, there is atmosphere like a standing eater soba restaurant rather than a bar. It is a "shop in the underpass" rather than "a shop in one corner of the underground shopping mall".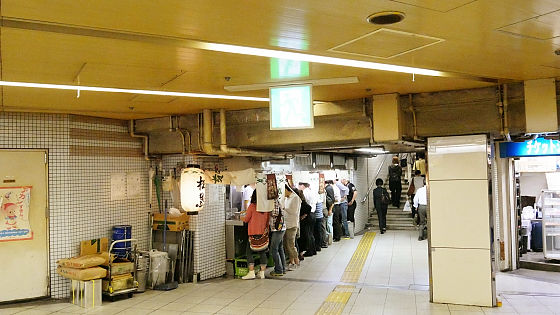 There were also possibilities that the shops would leave the store, which is more common than usual, some people are lined up on the left side of the store. Still it is a shop that drinks, so customers tend to drink and eat and go out in 10 to 20 minutes. I put it in the shop without waiting there even if it is lined up.



The menu is the cheapest skewer is beef skewer, wiener, potato and 100 yen including tax. The highest one is 180 yen including tax for winter season only. As for sake, beer, sake, high ball, shochu etc. are prepared.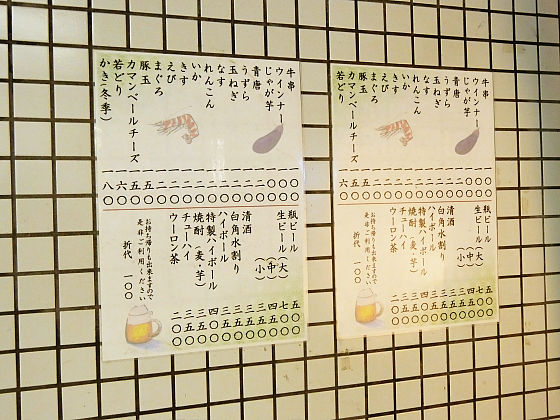 The lantern has quite a season ... ...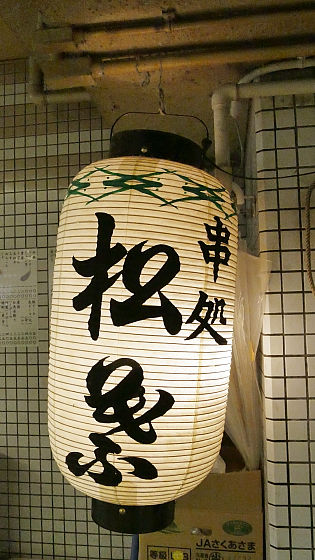 There are seasons such as goodwill. .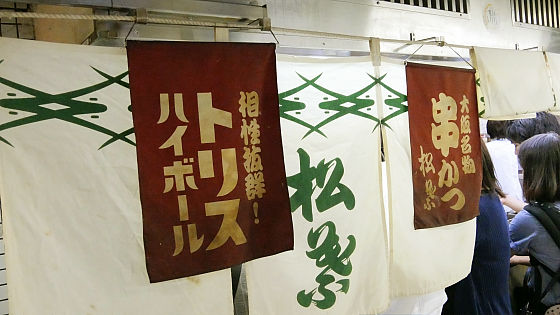 When I entered the store, the clerk was busy moving.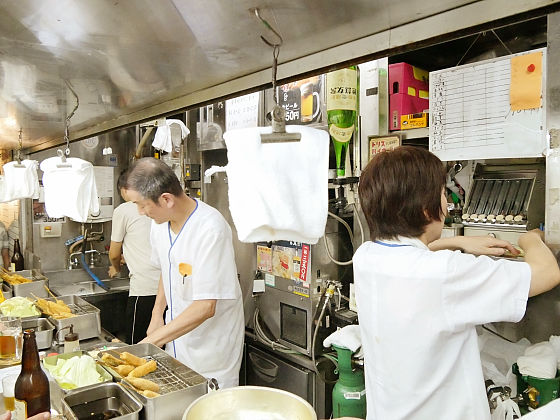 The deep-fried stand is on the far right and always has some skewer fried. Basically, skewers are already placed in front of the table, so if you take it on a plate OK. There are things that are getting cold, but it seems that if it is free time you will be fried again.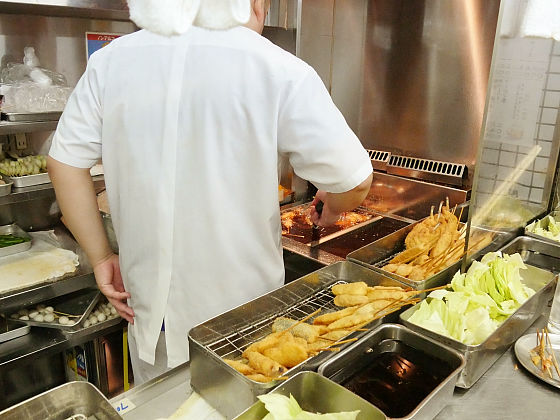 In the skewer shop, there is also a binding paper forbidding the familiar twice (twice).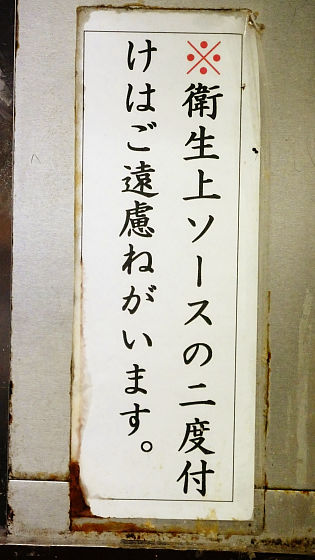 The table inside the store had almost the same menu table as outside the store. When I first enter the store I will be asked for drinks so this time I ordered draft beer (large) (700 yen including tax).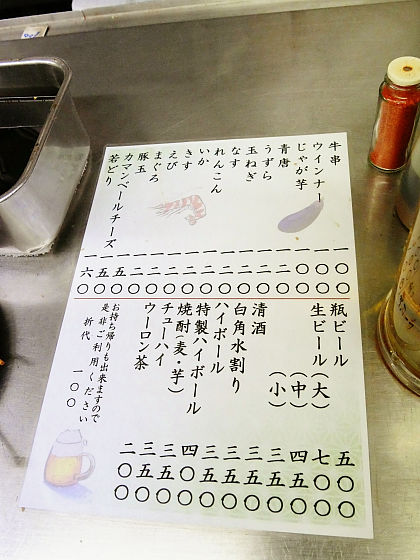 As freshly fried skewers are placed in front of the table, I'll take it.



Beer arrived when you chose skewer for that or this.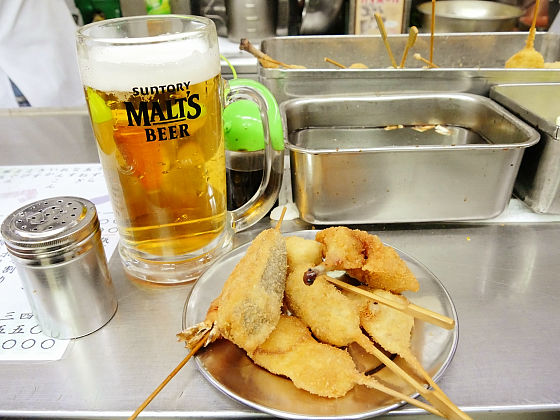 I chose various kinds of skewers. I will eat more and more before it gets cold.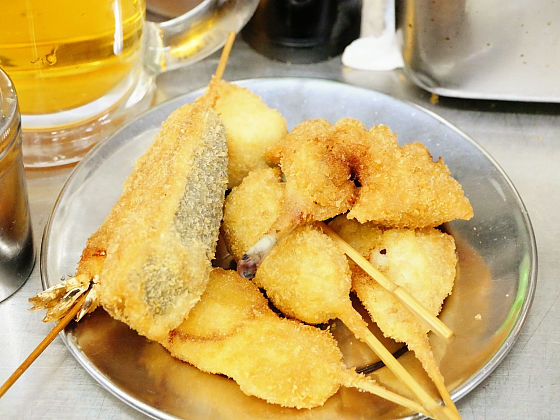 First, I add a skew cutlet to the source before the table.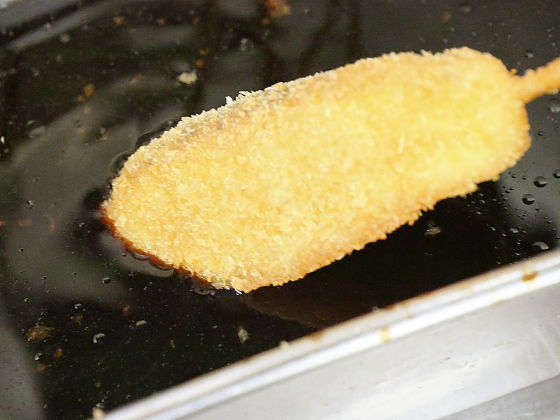 The eggplant (120 yen including tax) has a little taste of oil smoked a little. Though it is somewhat thick clothing, it seems that the umami it does not disappear. The sauce was slightly dry with Worcester sauce and I felt sweetness such as vegetables.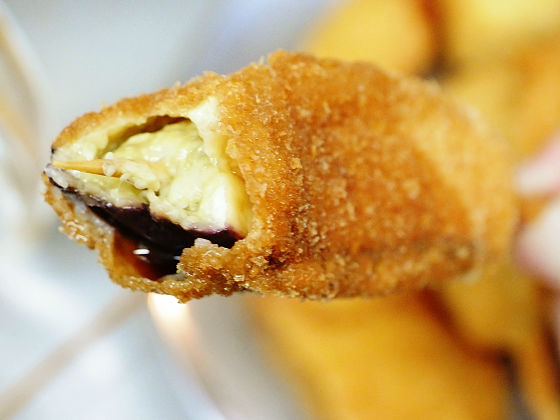 Not to mention the compatibility of fried beer with beer. This time I ordered with a big mug, but when ordering with a mid jug, it will be offered with a mug written as "Matsuba".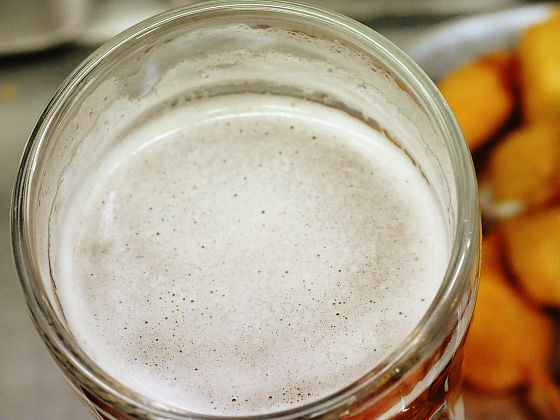 Beef skewer (100 yen including tax) is somewhat more clothing to cows. It is crispy in clothing and the texture and aroma are compatible with beef taste and mini size cow.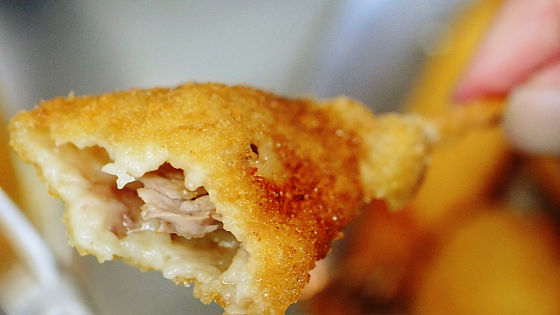 Camembert cheese (150 yen including tax) is recommended to shake salt and eat.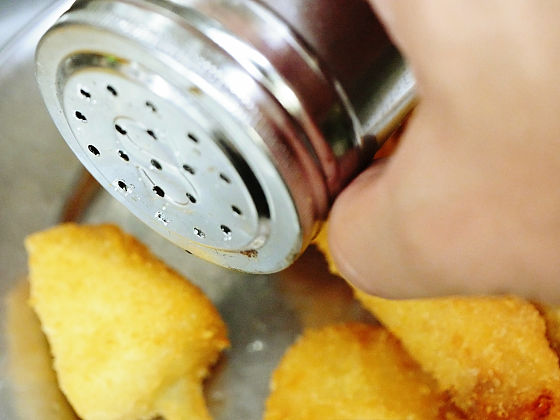 A combination of moderately roasted melted cheese and fragrant clothes feels good. Since the cheese itself has enough taste and aroma, it seems better to eat it with salt or without attaching anything.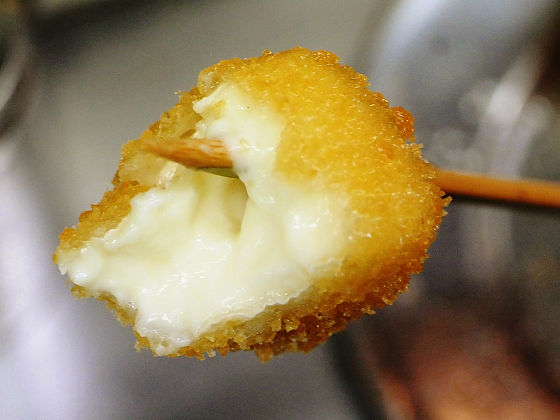 Tuna (120 yen including tax) will be cooked with soja soy sauce to eat.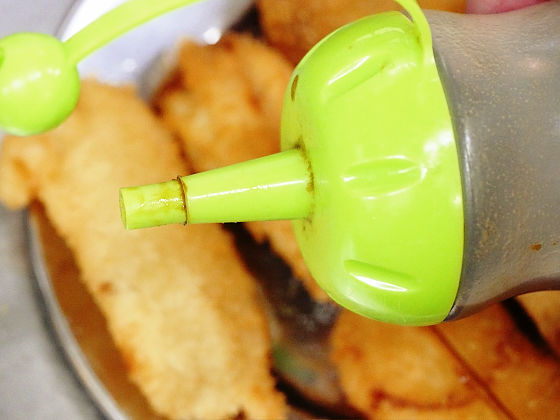 Feeling the compatibility of thick tuna and tuna without omission of tuna taste. People who think that "Tuna is sashimi with sashimi" are also melting as tuna tuna warms up, so it is also recommended that you can enjoy a new taste again.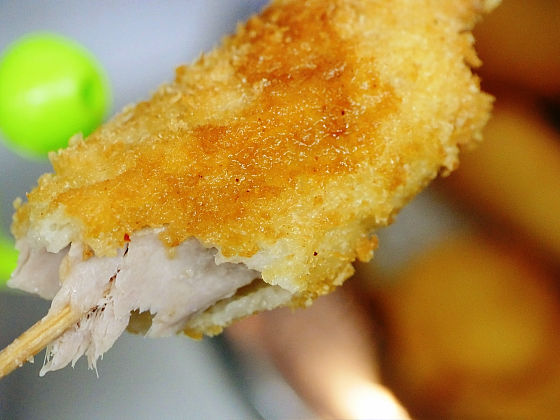 Youngsters (160 yen including tax) are somewhat smaller than Genkotsu. Caution is necessary because the part of the bone that you hold in your hand is hot when it is fried.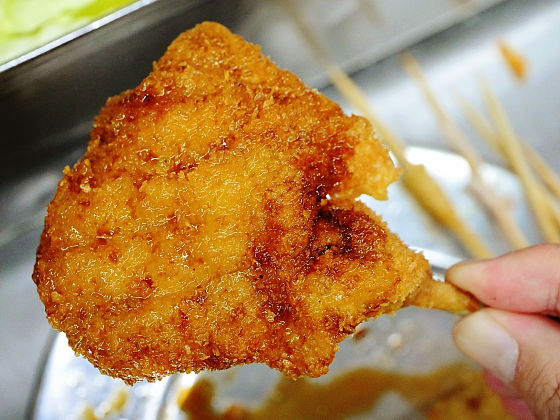 It is deep fried with chicken skin and taste with a bit of punchy punch. It was seasoned with curry flavor, and sake went on steadily.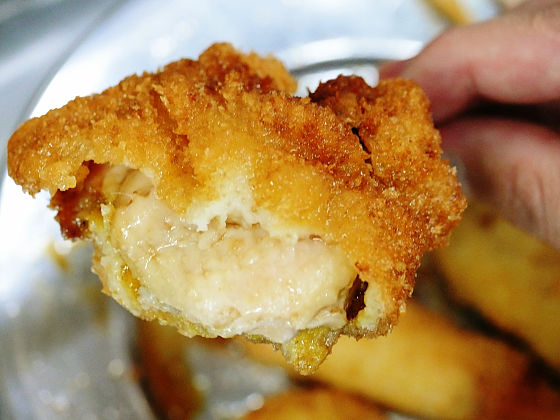 Sweet taste has been drawn out by frying onion (120 yen including tax), excellent compatibility with sweet sauce.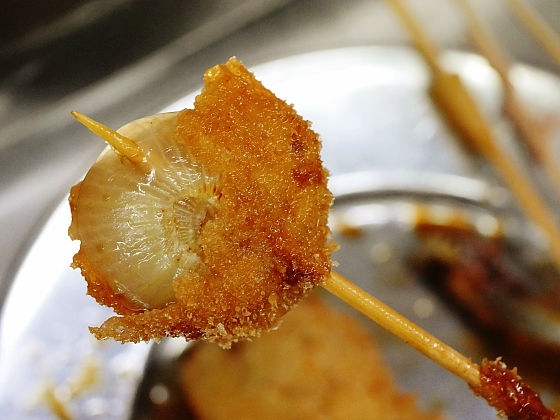 I will eat cabbage from this side when eating a little.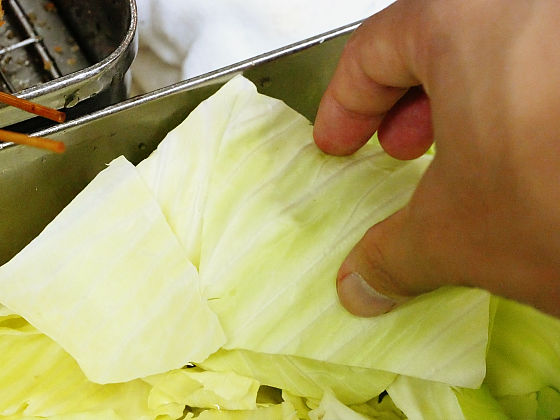 It is nice to eat with sauce. It's all you can eat, but it's better not to eat too much as the shop rotates so quickly.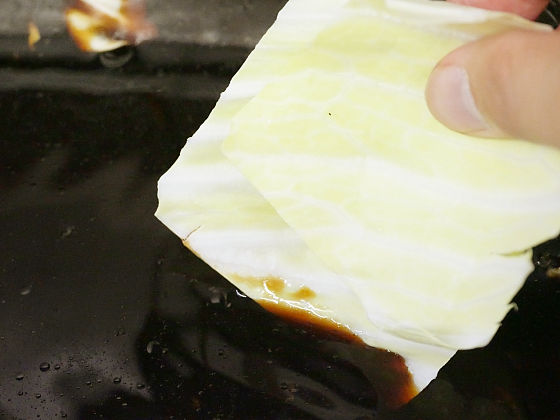 Pork balls have large leaves in the pork that they made into mince, and the juicy umami of the pig and the taste with the refreshing feeling of the large leaves live together. Because it is an unusual menu, maybe you may ask if you go to a shop.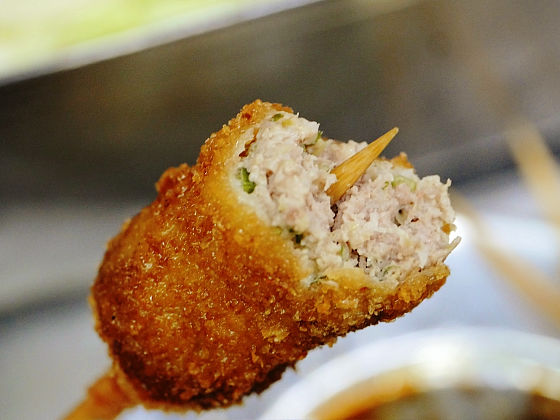 The shrimp is slightly smaller, but you can eat it with a feel close to shrimp fried with a texture made with prepuri.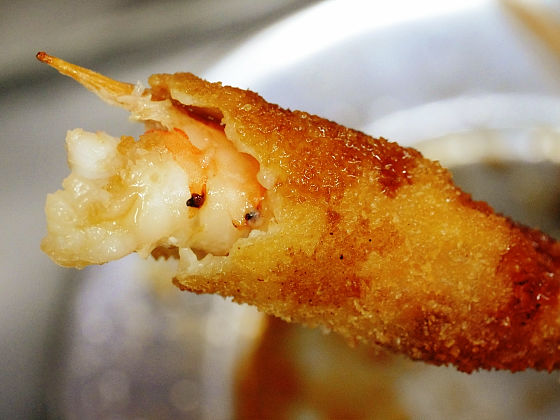 Complete food. The shopkeeper calculated it because the bill was to be understood by the type of skewer. When I was watching the people around, there seemed to be a lot of people who had eaten a cup of sake and three to five skewers in around 15 minutes and finished eating meals at around 1000 yen.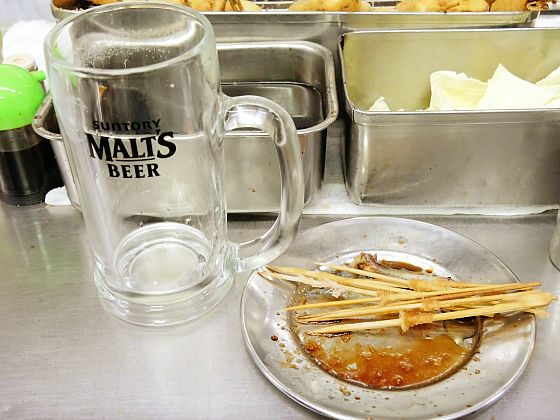 The time I visited was around 17 o'clock in the evening, but people were visiting constantly.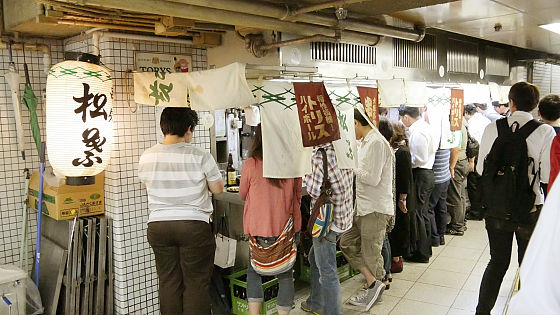 Unfortunately the "Matsuba" near this Umeda station is scheduled to close on 30th September, but close toShin Umeda esophagus streetThere is a total headquarters in the town, which handles almost the same menu. However, there are lonesome things to say that stores opened in 1948 and the shops that have always been there are closed down.