Takamaru fresh fish store which can eat plenty of thick slices of sashimi has eaten "Takamaran meal" at Building 2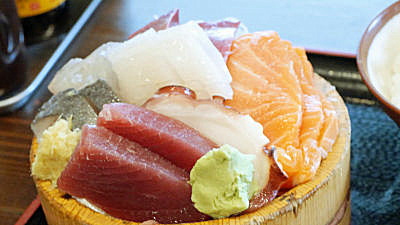 Speaking of cheap seafood dishes is a port town or market where there are fishing ports, but a shop where you can eat the set meal of Gatsuri seafood in Tokyo "Takamaru fresh fish store"is. Takamaru freshfish shop No.2 is a handy shop even when it seems to have lunch open until around 16 o'clock and missed lunch time. I went to eat seafood.

Tokyo freshfish wholesale wholesaler Takamaru
http://www.takamaru-inc.com/

The address of Takamaru fish fish store No.2 is "Tokyo Shinjuku-ku Nishi Shinjuku 7-15-13", about 6 minutes on foot from Shinjuku Station West Exit of JR / subway lines. There is Takamaru fish fish store and Takamaru fresh fish store number 3 building in the neighborhood.


Arrived at Takamaru fish fish store No.2. The building currently in is under construction, but the shop is open.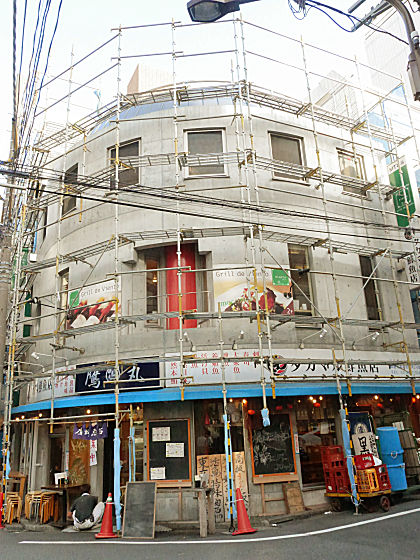 The signboard was hiding in the construction scaffolding.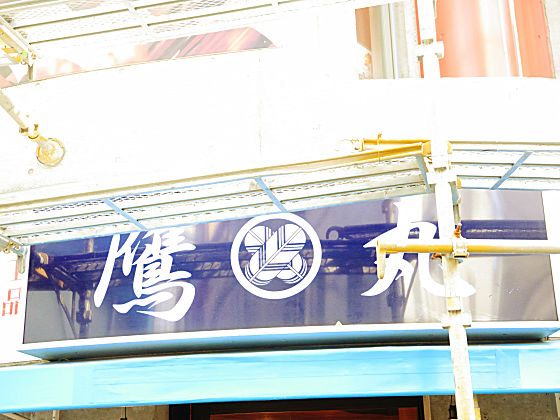 There are shops like signs that handle fresh fish.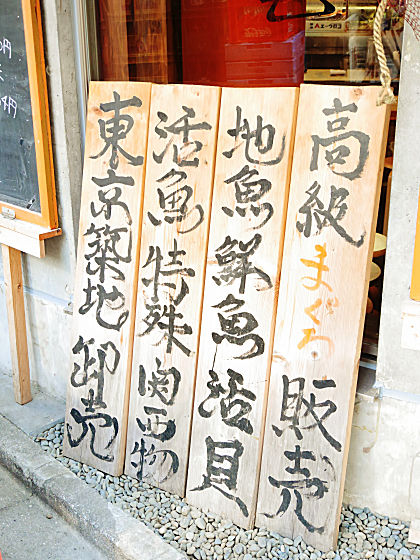 The night seemed to be crowded, there were seats outside the shop.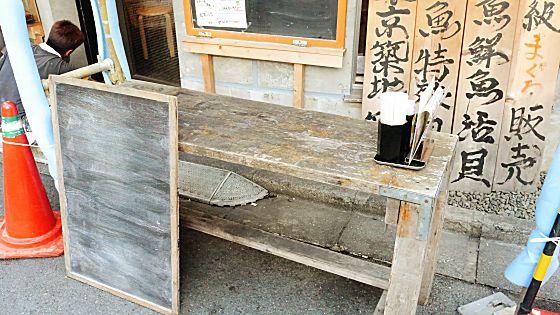 I went to late lunch time, so the inside of the store was vacant.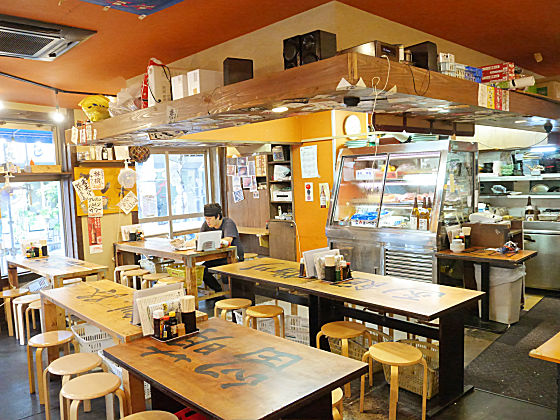 Inside the store there was a glass-enclosed refrigerator with seafood in a place visible from the audience seating.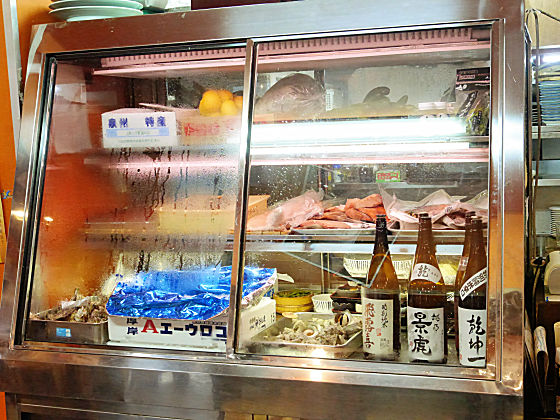 Don bowl with large amounts of fish and shellfishes on it, and set meal on the menu. The fee is prepaid, and the target 'Takamaru set meal(1080 yen for daytime tax included, 1382 yen for night tax) "at the price of the day.



Because it is open as a pub in the evening, there was also a snack menu.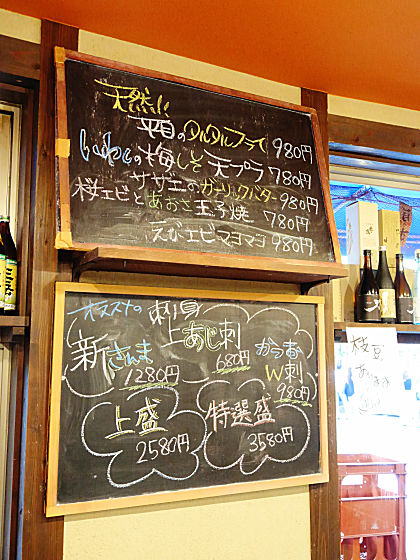 Because it was vacant time, Takamaran meal arrived as soon as sitting. Seafood that is served is a daily change, a set of rice and miso soup.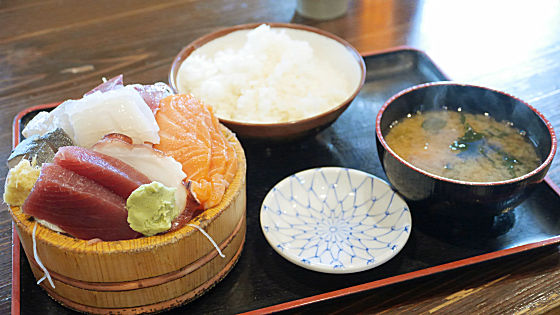 Seafood is packed with overflowing momentum from the tub.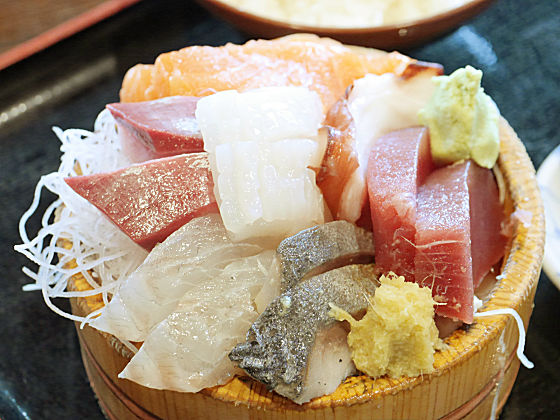 Salmon has three thick sashimi.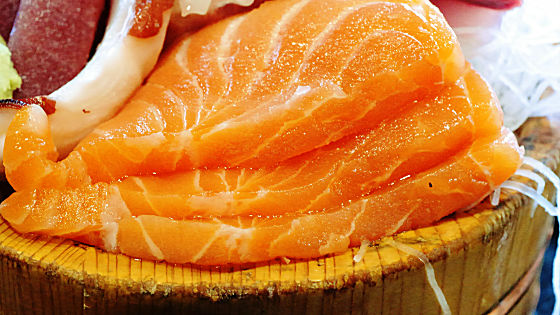 Wasabi was also served well next to thick tuna, and one octopus was also served on the back.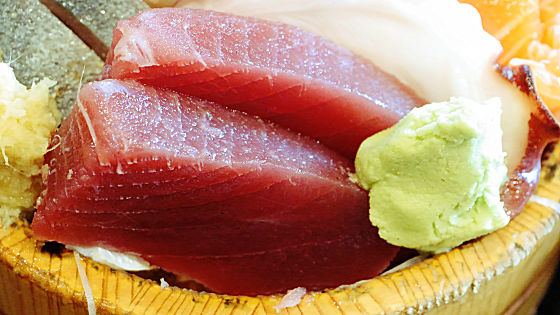 The flounder, shark's mackerel was also thick, ginger was also served tapped.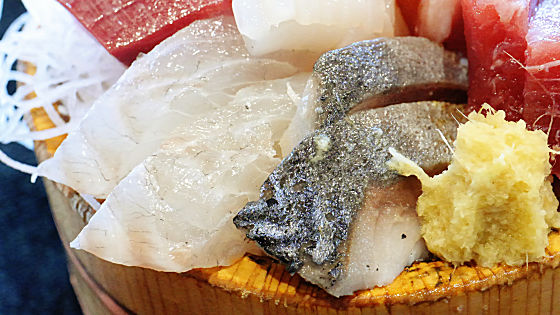 The work in the center is beautiful.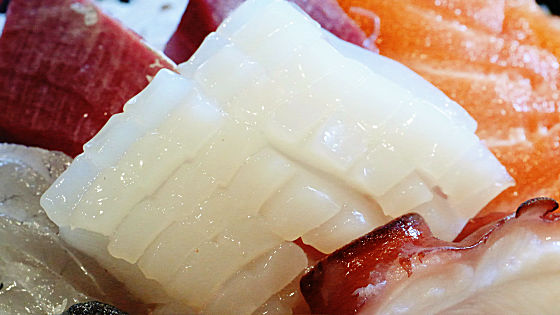 Edge was standing like Kanpachi like fresh Leva stabbing.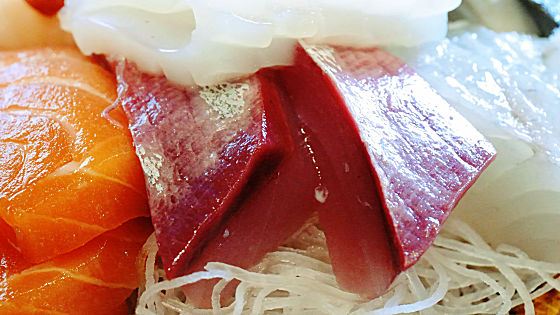 I will add it to soy sauce and eat it. Salmon is fresh, fresh and without a bad smell. Even people who do not like sashimi's salmon are likely to be eaten.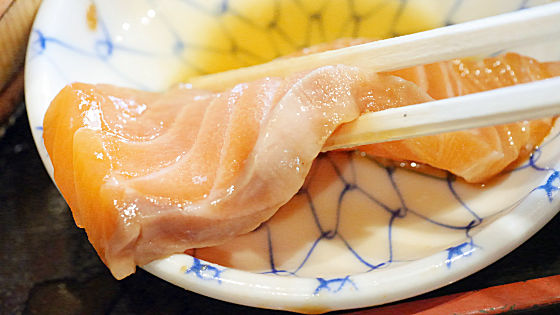 Tuna is a rich red taste "This is Tuna". Because it is thick cut, there is eating response and the umami spreads in the mouth.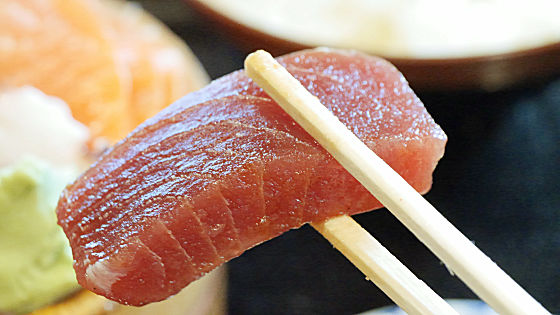 Of course it feels good to add wasabi to tuna. Because it is thick cut, mayas may be a little expensive.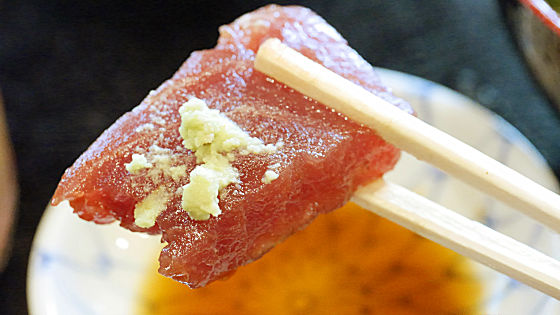 Octopus is a texture of prepuri. There are only fresh fish wholesale wholesale shops, and it seems that good freshness is used.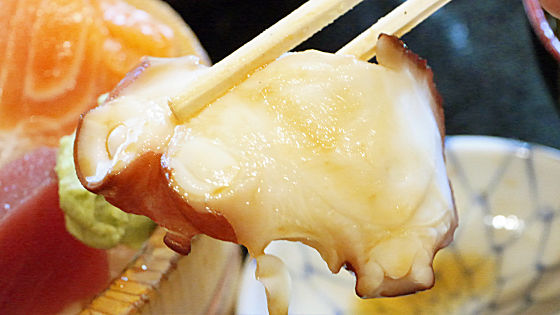 Flounder flavor is characterized by a fancy umami, but it was felt strong when you eat thick slices.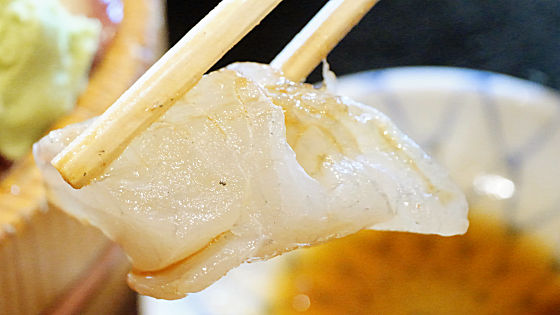 Shimeima is not too effective vinegar, moderate acidity complements the flavor of mackerel.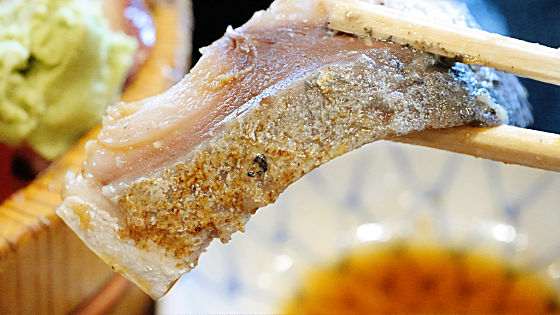 The squid which is nice and mouthfeel, and the chewy squid is also fresh. Wasabi was also well matched.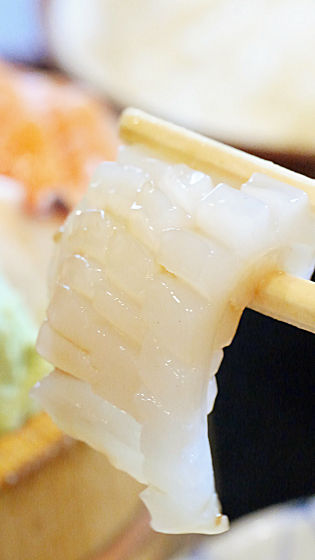 Because the season of Kanpachi is autumn, it is easier to eat as it is not on greasy as compared with season ones.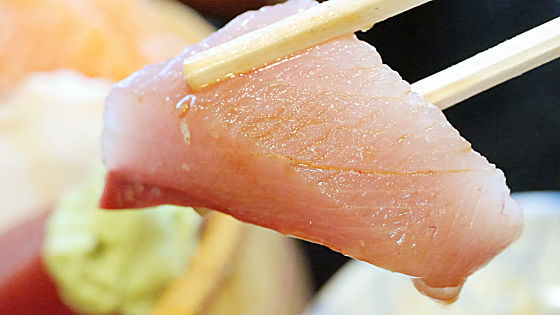 If you eat some seafood ......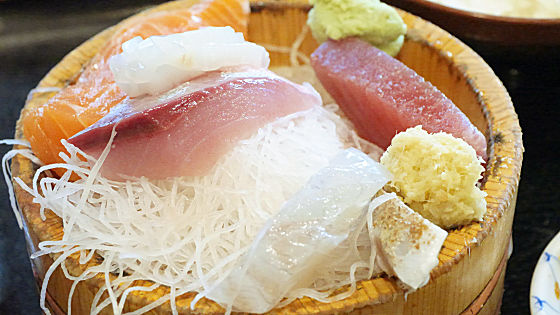 I will put it on rice and try it as an instant seafood bowl.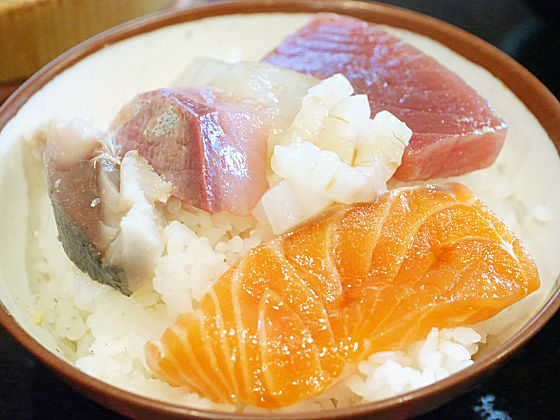 It is also good to get rice cakes and rice with thick cut fish. As all the fish were thick and fresh, it was a bit different impression from usual sashimi.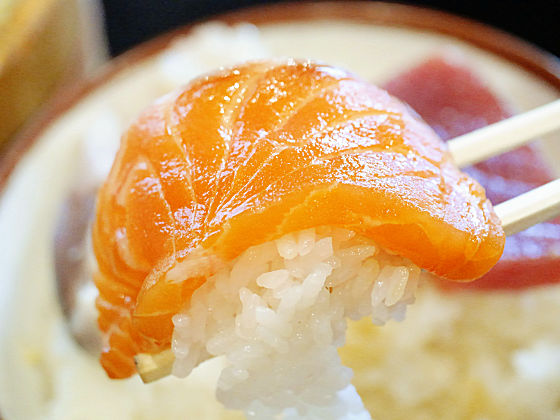 Miso soup contains seaweed, green onion, fish ara, fisherman's juice-like taste rather than miso soup with bonito etc. Ala parts of fish which can not be used for sashimi etc. are effectively utilized.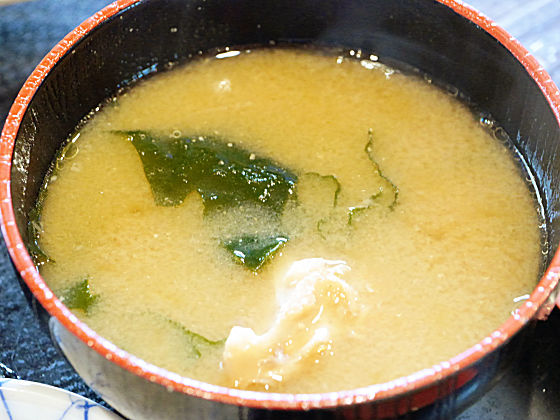 Takamaru fresh fish store No.2 is open 24 hours a day, open hours from 11 am to 23: 30 (last order 23 o'clock). If it is until about 16 o'clock, the Takamar set meals can be eaten at cheap prices in the daytime. Neighborhood Building 3 is also doing lunch sales until 16 o'clock so it may be better to use the vacant one.