Tempura shop selling "Aoyoshi" that can be opened in the midnight at midnight and ate midnight ate atatsu tempura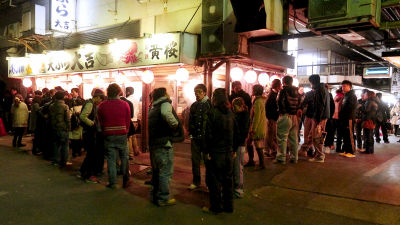 Tempura shop in Osaka · Sakai who opens only from 23 o'clock on weekdays from 0 o'clock on weekdays and "Daikichi"is. It sounds exciting just because it does not open only in the late night, but I actually went to see what it is like because it is a shop where a long queue can be found despite late at night.

The address of Daikichi is 2-4-28 Eishihashi-cho, Sakai-ku, Sakai-shi, Osaka.

View Larger Map

By opening at midnight, we arrived at the Sakai Fish Market where there is Daikichi at 23 o'clock one hour earlier.



Because of late night, the inside of the market is cringing.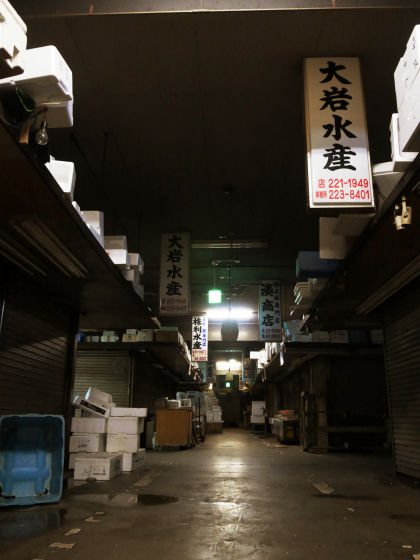 Various shops are lined, such as taisy shops and taverns.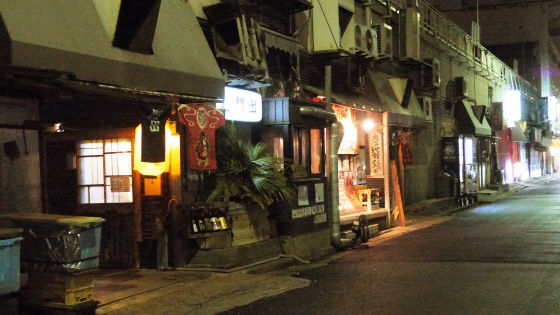 Daikichi is still in a state where the shutter has come down, but a customer waiting for opening already in front of the shop.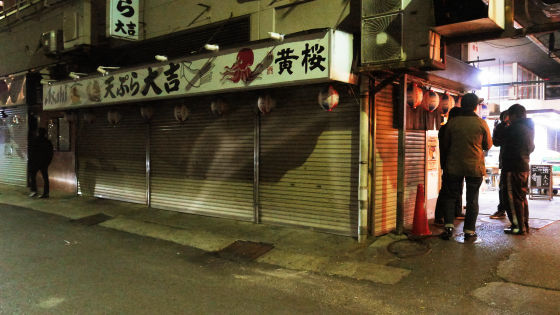 There was a part where the shutter parted up, and as I peeked inside it was getting ready and opening preparation was proceeding.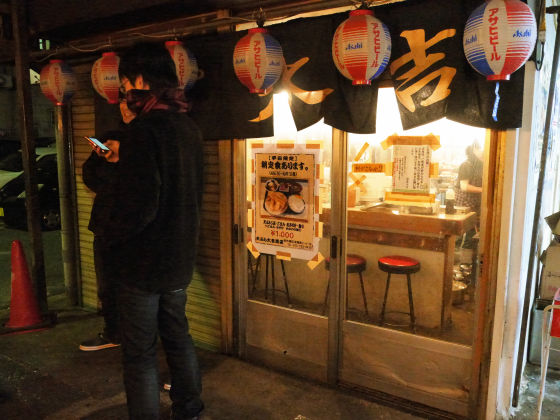 Lined in a row After about 30 minutes, around 11:30 am I received a menu and a binder with memo paper from the store people.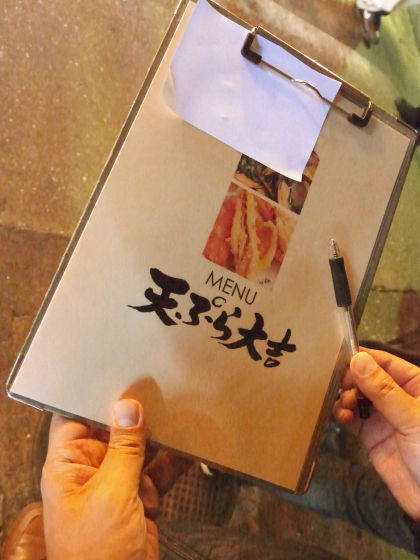 The menu contains tempura divided into categories "vegetables", "fish and shellfish", "other", tempura assortment, making & dish, rice, miso soup etc.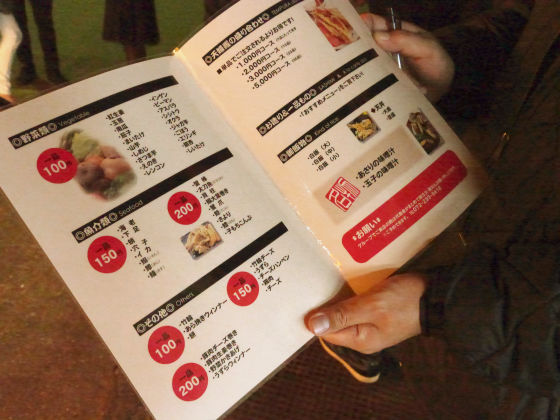 We will continue to write products ordered on memo paper as we wait for opening.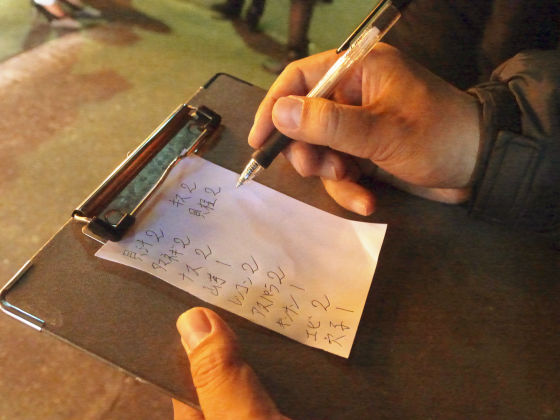 Just before the opening of the store, the line was awesome, and as I counted it was lightly over 50 people.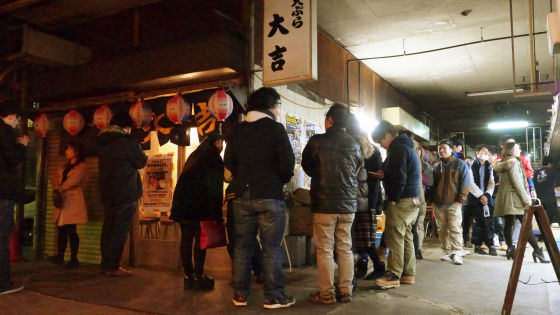 When it was past 11:50, I was able to enter the shop a little early.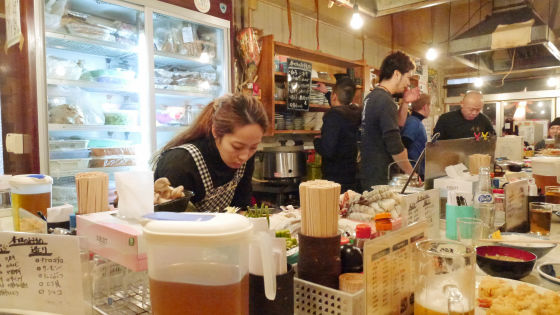 The menu is lined up on the walls.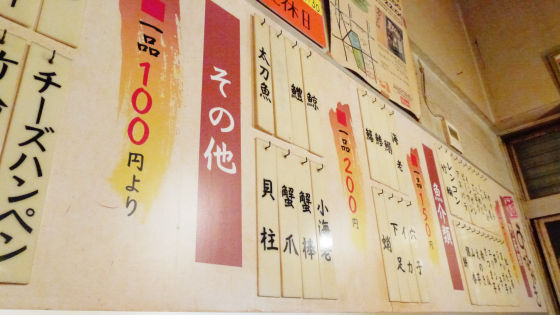 In the counter, vegetables and seafood are lined with narrowing and tempura is fried one after the other.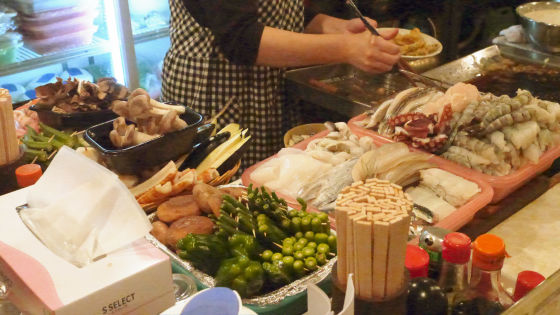 Tempura I ordered earlier came out immediately after entering the shop. It seems that it was already fried while in line.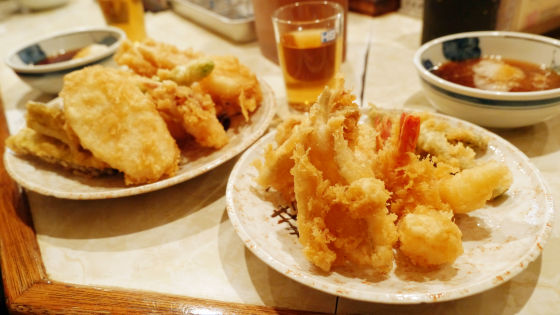 Various tempura are put on a large dish.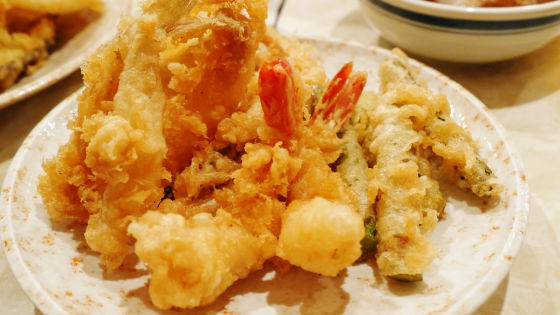 Tsuyu with dried radish.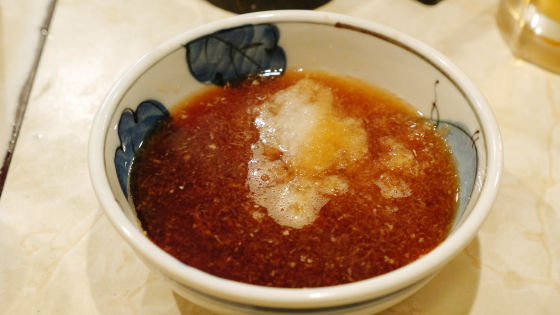 I will eat tempura at once. First of all, Tempura of Kisu (150 yen including tax).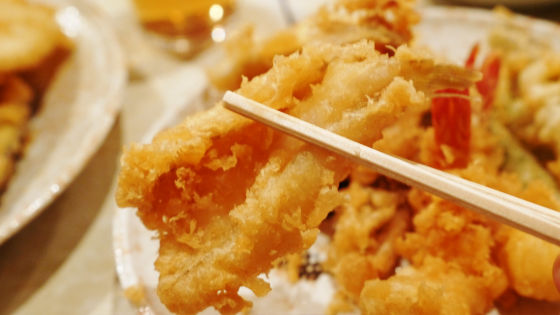 Pick it in a soup ......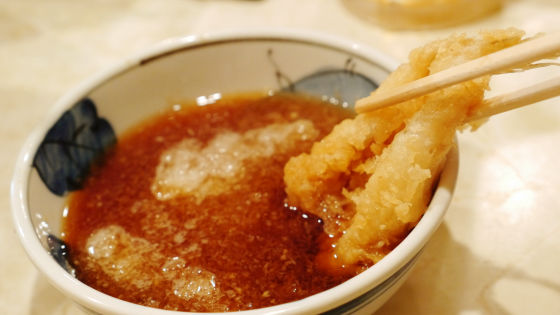 When I got into tempura, I caught a light tooth. The body of the inside is fluffy softly and it is Atsuatsu, the body which has cooled completely in the waiting time becomes warm dust warmly. Anyway, the clothes are light and there is no greasiness, so I will eat crisply vigorously.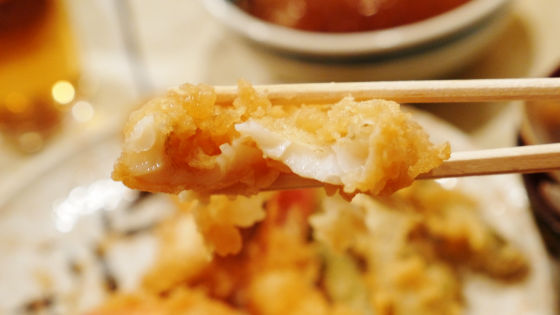 Next you will receive shrimp (150 yen including tax).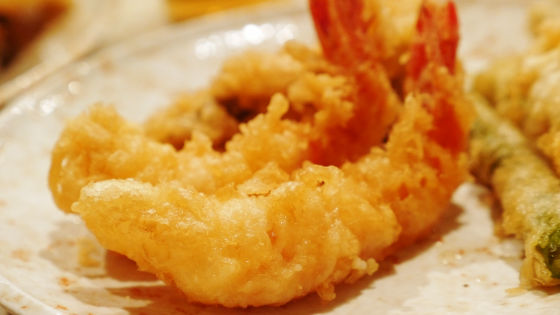 I am not the big shrimp that seems to be loud, but I am pre-prime.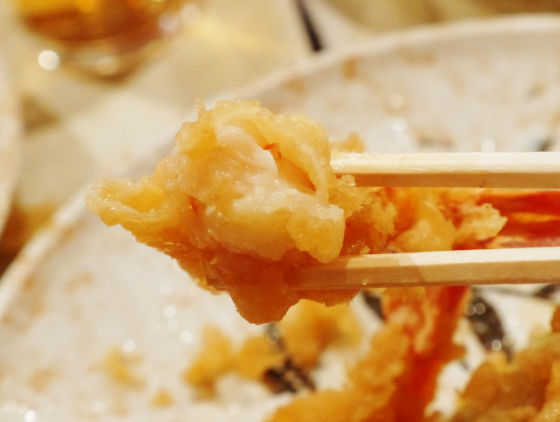 Confucius is also 150 yen per item.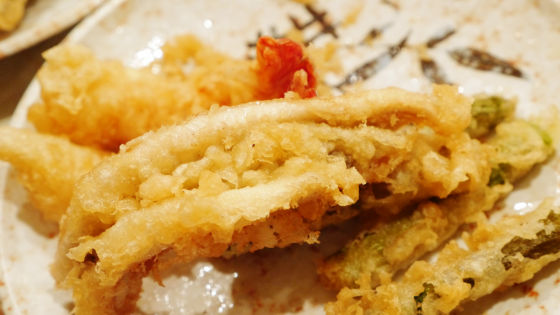 This is too thick too thick not too thin It is nice for the chewy clothes and Hokuoku Confucius. It is exquisite when moderately sweet soup entangled with light clothing.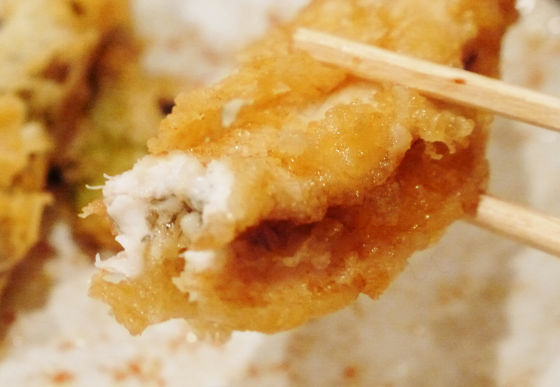 Scalloped (200 yen including tax) is a medium rare feeling, it is very juicy when you get caught.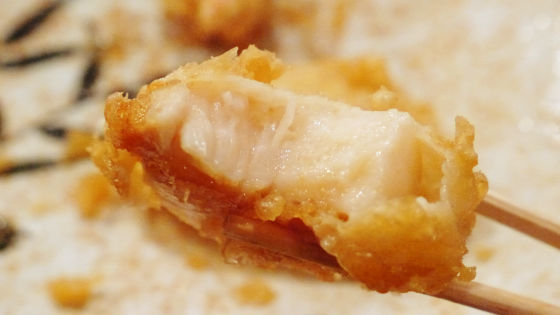 The crab 's claw (200 yen including tax) also unwinds himself with chopsticks while mogmog.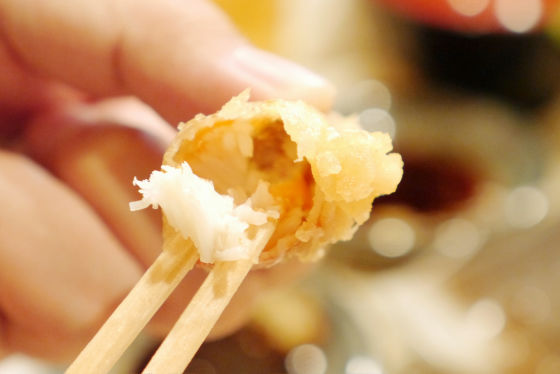 We will eat vegetables as well as seafood as well as balance. First of all, aspara (100 yen including tax).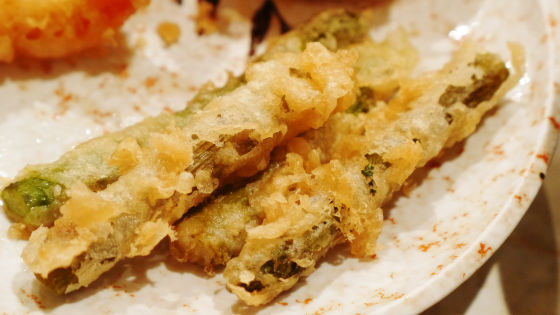 Lotus root (100 yen including tax).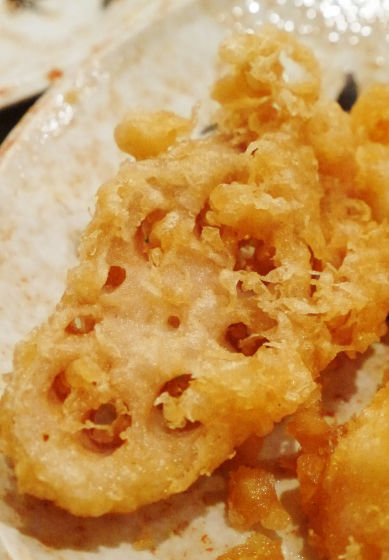 Nation (100 yen including tax).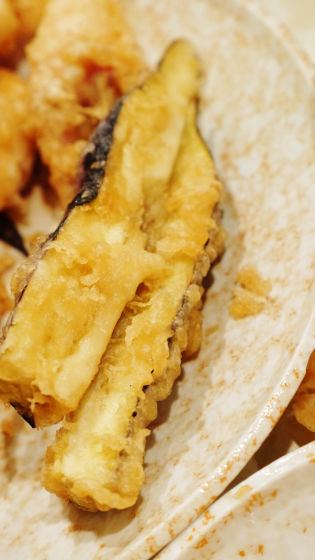 The oil looked nice and it got soft.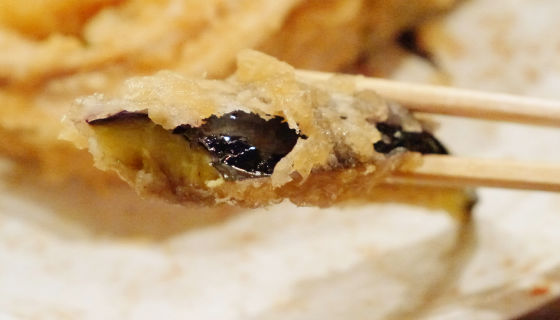 Onion (100 yen including tax)



And one of Daikichi's specialties is this miso soup with miso soup, not "the clam is floating in the juice", it looks like "clams are overflowing from the juice."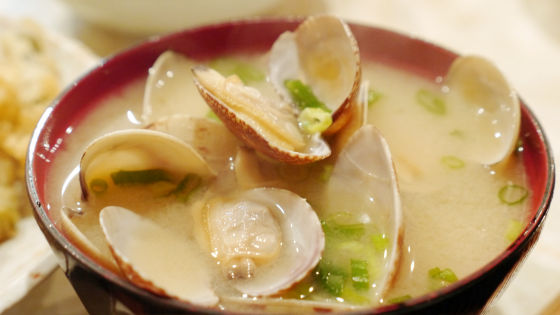 After finishing eating clams ......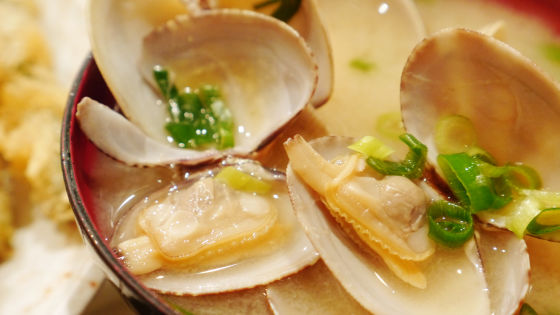 I will throw out the shells on the floor. When entering the shop without knowing anything suddenly the sound ticks out so we are surprised, but this is the sound the clamshell hits against the floor. When you get used to it you can throw away poppies while drinking miso soup, so your feet are full of shells.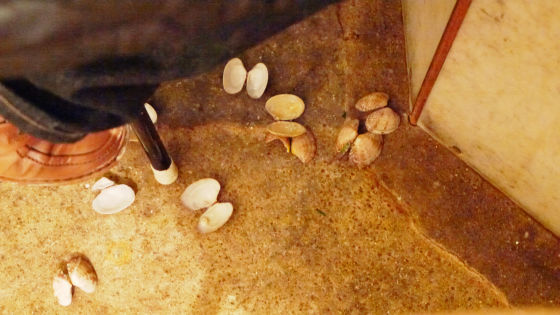 On the table there was also a "Recommended for the Day" menu that is different from the normal menu.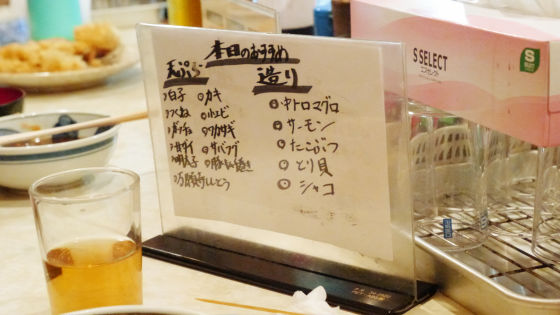 That is why I ordered the making of Trombone. The price was not written here.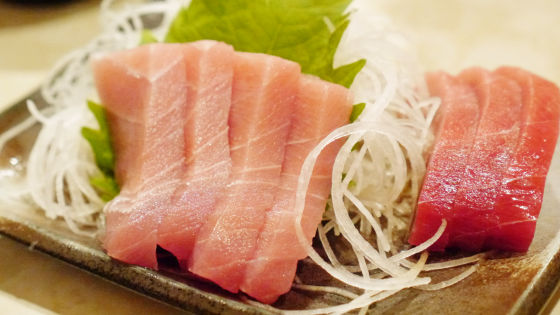 We will have soy sauce and wasabi.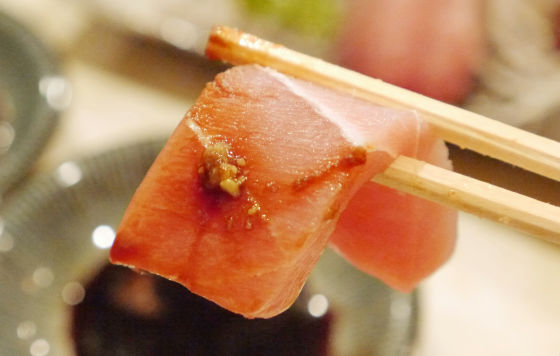 Tempura also ordered additional order.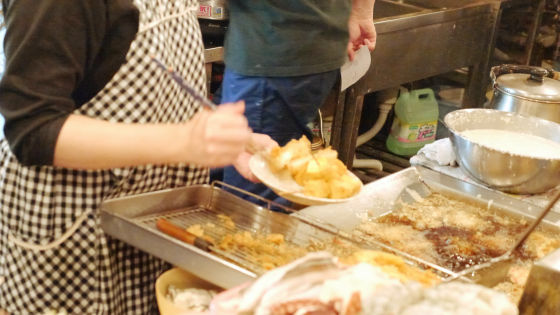 Today 's recommendation is a bit strange' Pig Kim Roll 'menu, which is not a standard tempura, but the pork taste and kimchi are confined in tempura, a juicy dish.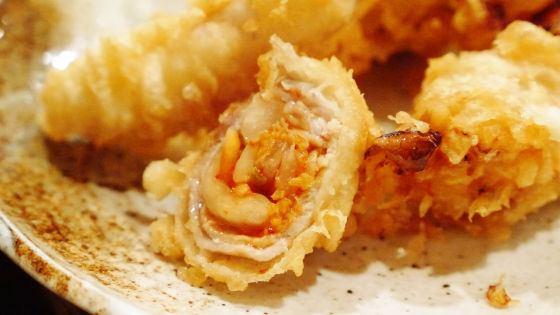 Tempura until Mentaiko.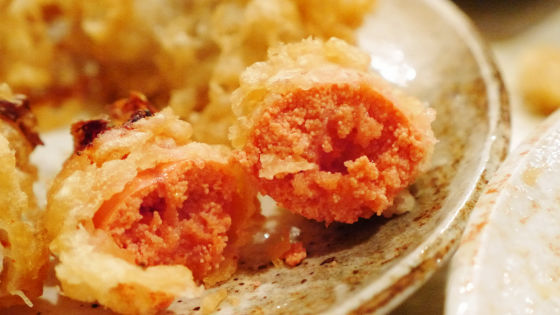 Two small oysters were fried collectively.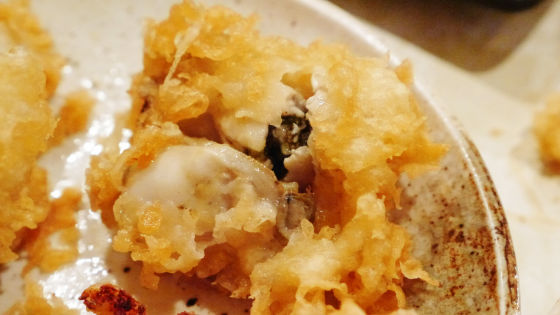 In the place where my stomach is full, I will pay you. Payment is made at the table.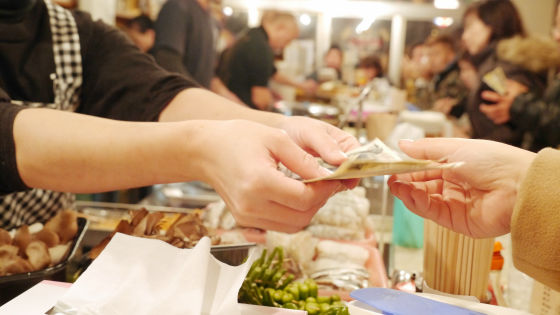 The floor is full of shells dropped by those who drink Miseru, and furthermore people going in and out of the store will step on and push hard, so the floor is amazing.



At late midnight, before the shop there was a longer row than it was before the opening.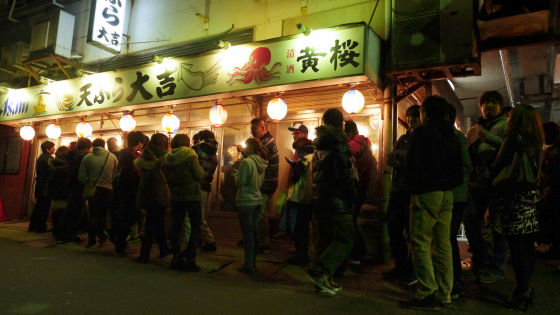 Not only inside the counter store but also a table seat half open just next to the shop, even if you visit by group.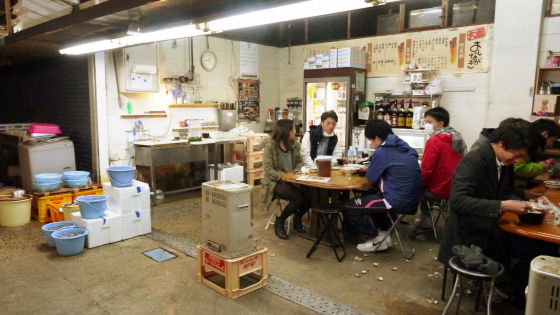 There were also small table seats for two people.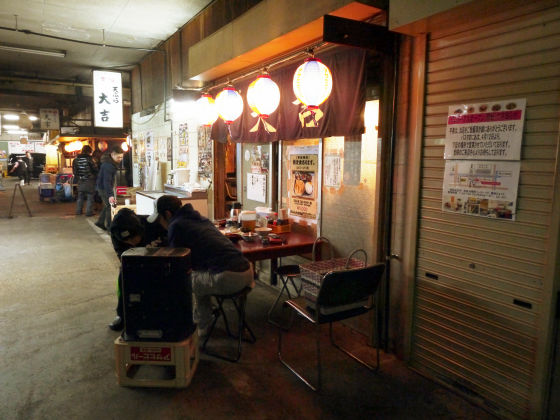 Although I thought "I can have the best queue before opening," I arrived at the shop at 23 o'clock, but even if the night got better, the shops did not stay popular and the rows were getting longer and longer as time went by It was. It is painful to wait for hours outside in the midwinter where the court needs it, but the impression when eating the hot tempura of the feeling that it was fluffy in the shop is a piece of it, together with the time of late night Sometimes it makes me feel happy, I can make a nod to the fact that repeaters are not ruined.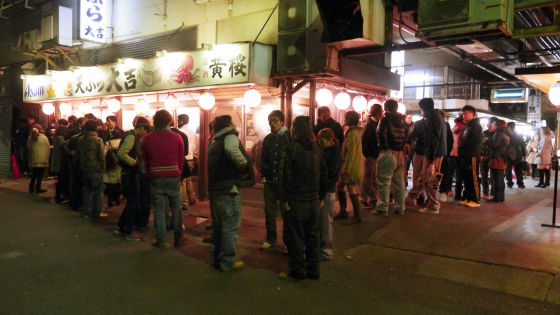 The business hours are from 0:00 am to 9:30 am on weekdays, from 3 pm to 9:30 am on Saturdays, Sundays, and holidays, and on weekdays the set meal is served from 6 am on weekdays, so weak people at night One thing is to get up early and visit.