Bluetooth headphone "Vrb" which melts in fashion with elegant design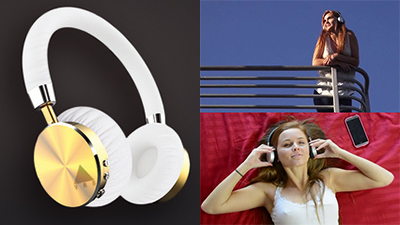 Although I often see the person who is enjoying music with headphones while on a train or walking in the city, many of them are black unreliable designs,Design to jump into the eyes with white and redThings that are often things to do. There are few things that can be called quite elegant designs, but Bluetooth headphones "Vrb(Vaab) "is finished in a design that seems to be usable without any sense of fashion in any fashion.

Wireless Headphones Featuring Crystal-Clear Audio by Vrb Headphones - Kickstarter
https://www.kickstarter.com/projects/vrbheadphones/vrb-headphones-that-inspire-your-every-move

What kind of product Vrb is, it is understood by seeing the following movie and so on.


Melissa · Brown who is involved in the development of this product. While working on ideas and designs, she seems to be a woman who is also active as a fashion model.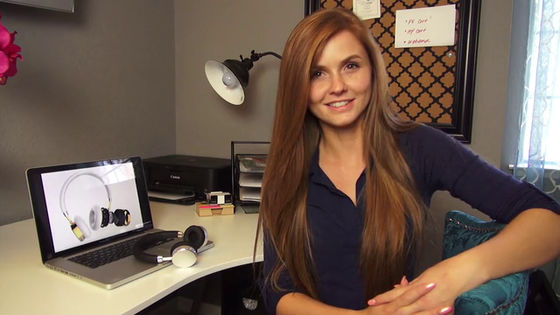 Vrb supports Bluetooth 3.0 or later and 4.0, so you can play music wirelessly from smartphone etc.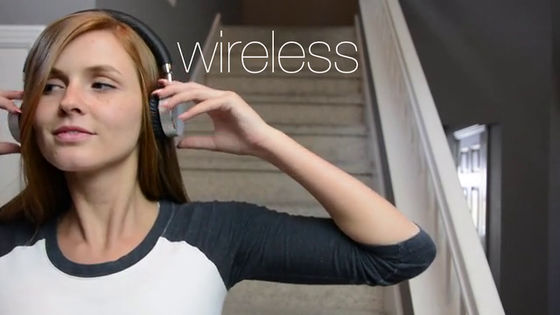 Furthermore, since the microphone for calling is built in the main body, it can be used as it is for a call.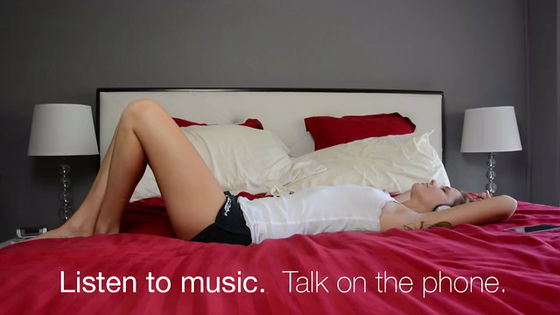 Aluminum alloy is adopted as the body of the main body, which makes lightweight and strength compatible.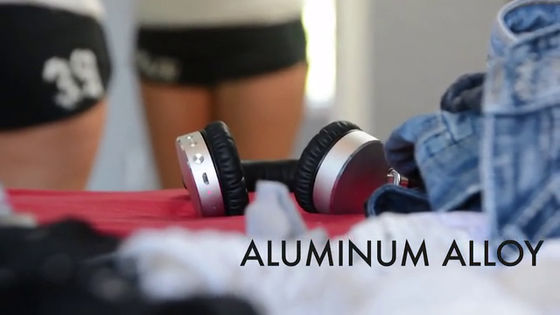 Controls are gathered on the left side of the main body. Also, by attaching a soft ear pad it is designed to be gentle to the ears.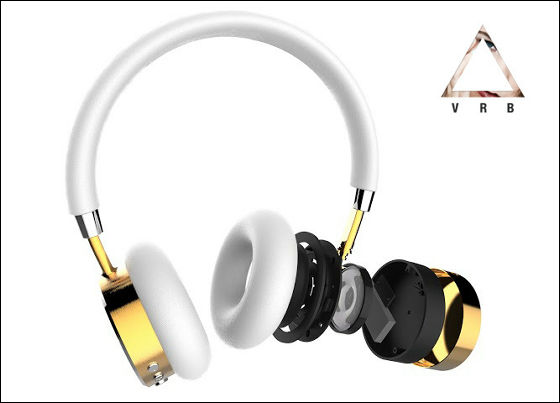 It is rare as a feature of headphones, it seems that there was never such a thing that the animal was oppressed at the development / manufacturing stage. Maybe Mr. Brown's advice is being hit around here.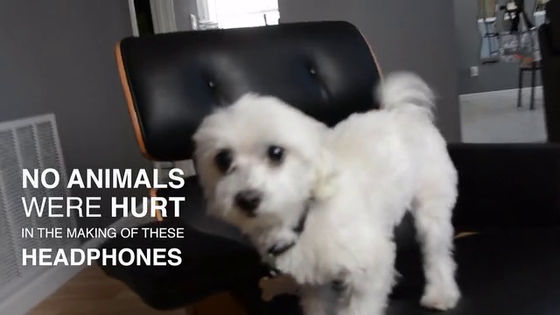 Vrb's idea was born in San Francisco. Based on that, development was promoted through communication with Tokyo in Japan.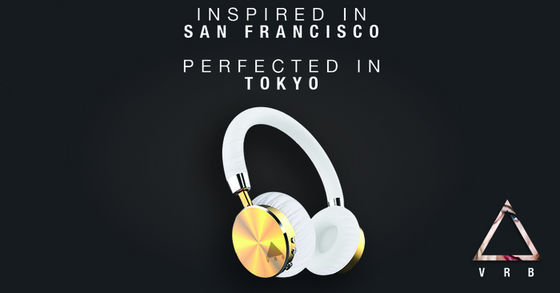 This man who was involved in development was Thomas Peau.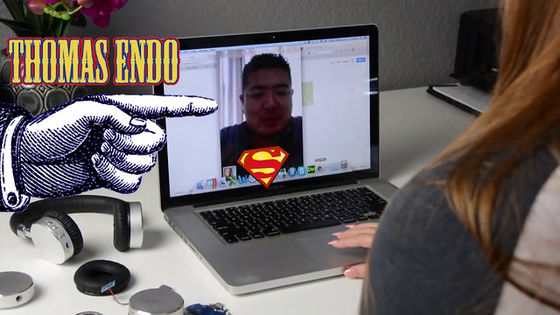 It seems that detailed development was done through video chat etc.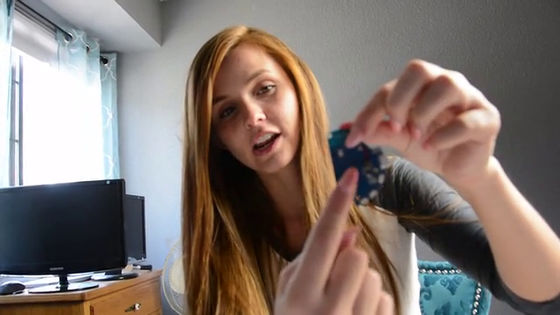 It is a scene that is not similar to cocktail glass on the decomposed headphones, about development of acoustic equipment in general ......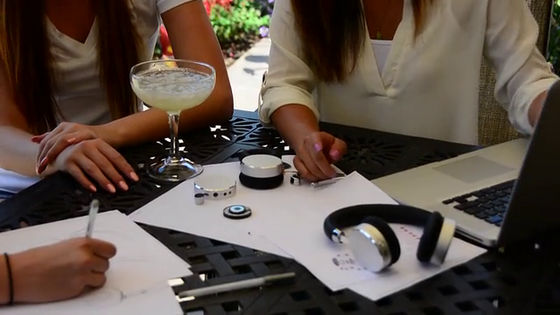 By incorporating the viewpoint of women, it seems that it is finished in a fashionable and easy-to-use product.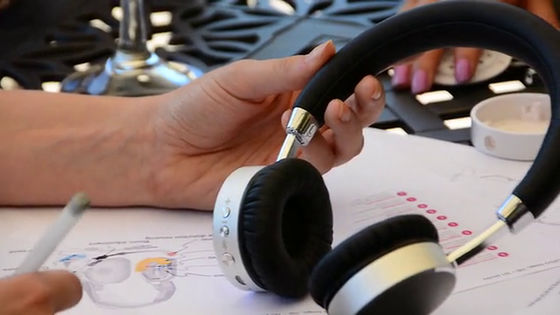 Thanks to that, it seems that it can be said that female appearance that tends to be in the headphones frown and finished in a style that is not incompatible with women.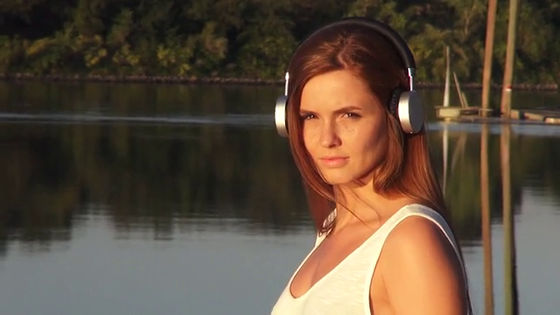 The main body colors are "black & silver" "cinnamon & silver" "white & gold" three colors available.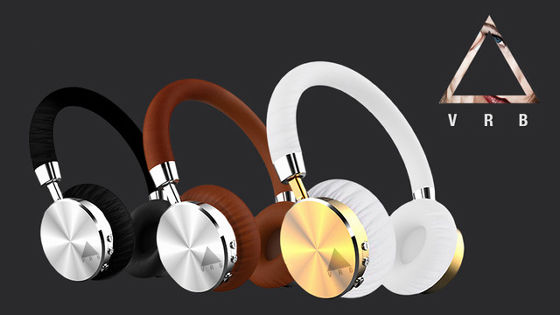 The specification of Vrb is shown in the table below. The driver unit adopts a dynamic type with 44 mm diameter, and the frequency characteristic is sufficient enough as 18 Hz - 22 KHz. Built-in battery, 16 hours continuous playback is possible with charging within 3 hours, standby mode is 260 hours.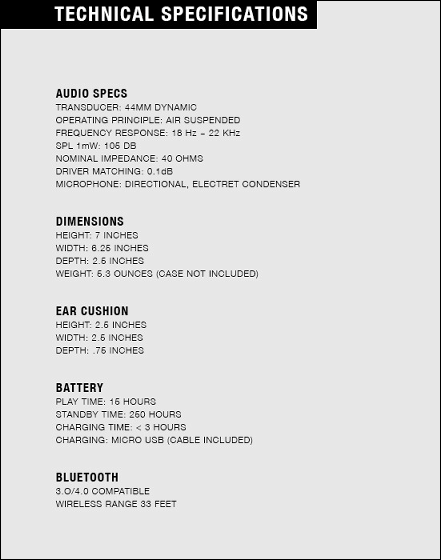 As far as the graph of the frequency characteristic is concerned, it seems that it is a constant flat characteristic from bass to treble. Although it can be anticipated that there seems to be a distinctive treble in the high range around 7 to 8 kHz and in the high range around 14 to 15 kHz but it can be anticipated that it seems to be a clear high tone, but once again, since I do not know anything until I listen to the actual thing, I want to try it.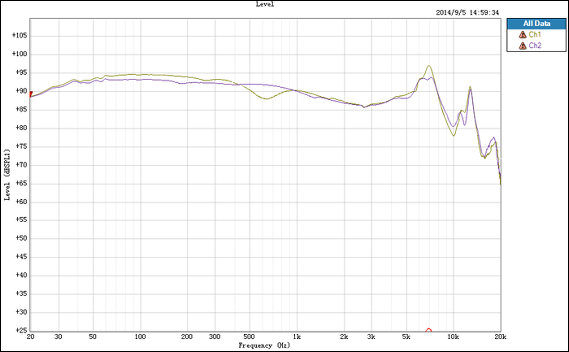 At the end of the movie, a man who actually wears Vrb appeared. It seems like I tried that sound.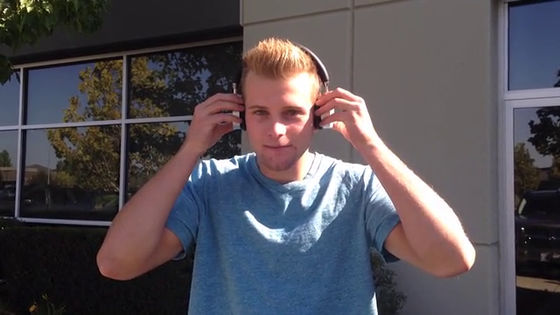 "It's a nice sound, and I feel comfortable," he said. Mr. Brown says, "The characteristics of this headphone is where playback is possible even if it is far away, try going a little far".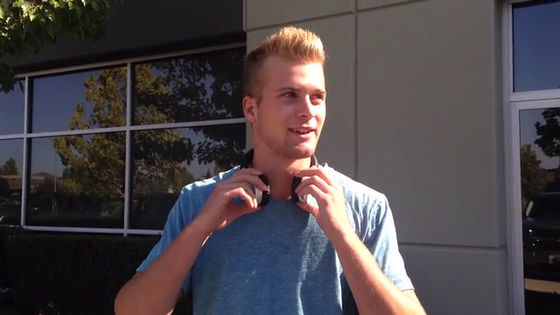 Men who are far away from me. In the experiment it was possible to play up to a distance of 50 yards (about 45 meters). However, depending on the performance of the playback side, this may require a little care.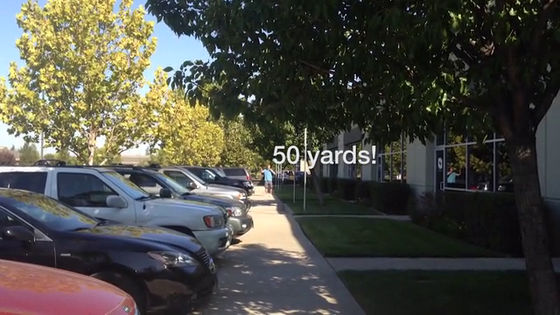 Vrb is a cloud funding siteKickstarterWe are looking for investment in. For the target price of $ 16,000 (about 1.7 million yen), about 32,000 dollars (about 3.5 million yen) is gathered at the time of article creation.

The price is the same for all three colors, you can get one unit with a contribution of 108 dollars (about 12,000 yen) if it is a limited quantity Early Bird plan, and 128 dollars (about 14,000 yen) if it is a normal price I will. In addition, the assumed price for general release is 199 dollars (about 22,000 yen). To ship outside the United States, a shipping fee of $ 20 (approximately 2100 yen) is required separately.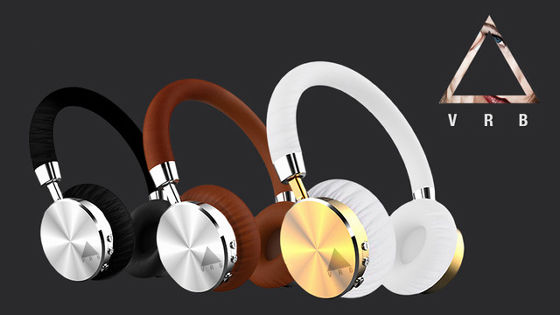 The deadline of investment is Japan time by October 25, Saturday 2014, 3:59 am. The shipping time is scheduled around November 2014.

Wireless Headphones Featuring Crystal-Clear Audio by Vrb Headphones - Kickstarter
https://www.kickstarter.com/projects/vrbheadphones/vrb-headphones-that-inspire-your-every-move