What is the reason why Japanese CD sales are growing in global digital sales mainstreaming?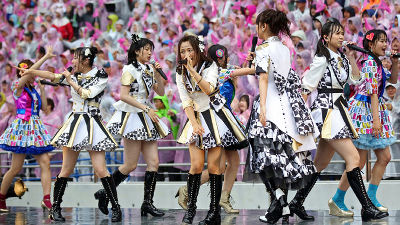 Music sale such as iTunes Store,SpotifyStreaming services like streaming services, such as CD and beyond existing media has become the mainstream music selling system all over the world, but in Japan the CD continues to keep top sales of all media. The New York Times is thinking about the uniqueness of Japan's strange music business, which counteracts the trend of such a world.

CD-Loving Japan Resists Move to Online Music - NYTimes.com
http://www.nytimes.com/2014/09/17/business/media/cd-loving-japan-resists-move-to-digital-music-.html

In TokyoTower RecordThe 23-year-old engineer, Koinumakimiaki, was on the 9th floor of the head office. He likes CD music rather than digital, he said he purchased three CDs a month. On the day the The New York Times interviewed, Rolling Stones' 1972 album "Exile on Main St."Was held in the hand.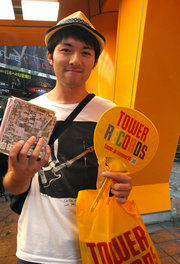 Tower Records closed 89 stores in the US in 2006 due to poor performance, and NTT Docomo became the major shareholder thereafter. Sales in Japan never go down and annual sales have reached 500 million dollars (about 54.35 billion yen). CD sales have continued to decline worldwide, and some countries where the percentage of music streaming reaches approximately 85% like Sweden is emerging. Although Japan is the second largest music market in the world after the United States, despite the demand for music, the market continues to shrink over a decade as a whole, despite the demand for music. Although the decline in the global music market in 2013 is a result of 3.9%, the Japanese market is down 17%.

Digital sales are the world's highest growth music market,Japan Record AssociationAccording to the sales of digital sales in Japan sharply declined from 1 billion dollars (about 108.7 billion yen) in 2009 to 400 million dollars (about 43.48 billion yen) in 2013.Universal MusicThe group's chairman Lucian Grainge expresses concern about Japan's unique music market, "Japan is a unique country at all".

Due to the decline in Japan's overall music sales, digital sales are an important factor that needs to be restored for the music business. Spotify which seemed to become a new industrial income andRdioMusic streaming like, I tried to advance to Japan, but I am stuck. Although Japanese pop-idle is seen as being demanded overseas, Spotify's license negotiation has been going on for two years. Spotify's Ken Parks CCO says, "When they realize that Japan needs to move in different directions, they will move, I believe that time is approaching."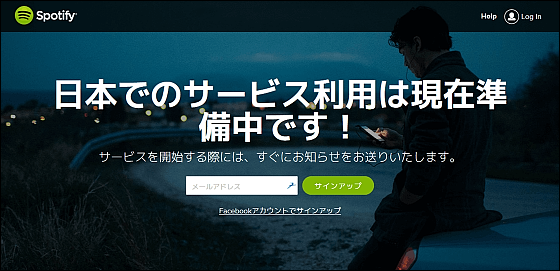 CD is still a major source of income in the Japanese music market, The New York Times thinks that Japanese culture that loves collecting objects may be involved. Furthermore, by enclosing an event participation ticket on CD, it is possible to let the fan purchase the same album number "AKB Commercial LawEstablish an excellent strategy of "AKB48Says that it is the biggest element to sustain CD sales.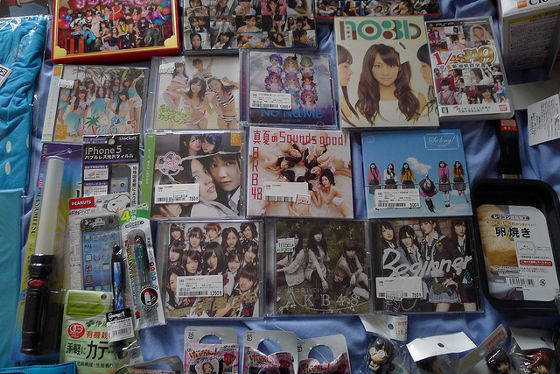 ByKeatl

A similar event is occasionally held at Tower Records head office, and a group of children under 13 years old "Powered by Translate"Signing society and visual series"The LOTUSFans will go on for. Yuria, a female fan of LOTUS, bought bag goods and the same album as many bags as possible.

For now the worldwide CD market is 15 billion dollars (about 1.6 trillion yen), accounting for 41% of the total. Besides Japan, Germany also has a big CD market, but some analysts argue that "industries will be ruined by unavoidable decline in CD sales in countries that do not accept digital sales" . Japan's special music business system is made advantageous to music affiliates, and retailers have to make the price of new CDs more than $ 20 (about 2100 yen).

By the mobile phone market around 2000RecochokuDigital sales like momentum showed momentum, but the system has collapsed due to the appearance of smartphones. For the reasons, executives said that "Japan is very slow to approve new services and it is very difficult to control the rights of most pop music." Sony's streaming service "Music Unlimited"Popular songs lacking in popular songs are the same reason.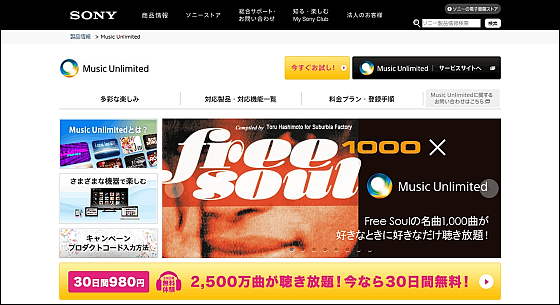 Mr. Yoichiro Hata, director and secretary general of the Recording Industry Association of Japan, said, "Japanese record companies are striving to maintain the existing market size and challenge the growth of the digital music market by allowing new digital services I will do it. " Musician Suga Shikao is "There is little profit in digital salesAlthough I tweet it, it may be necessary to monetize drastic and legitimate artists by digital sales by the time the CD market shrinks.
in Note, Posted by darkhorse_log