I have eaten the transcendent Boryumi ramen "fried chicken fried guts noodles" with fried on from more than four iPhones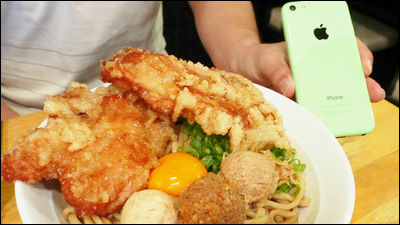 It is not an exaggeration to say that it is a Japanese citizen of Japan, it is fried from an outstanding chicken as ramen popular in a wide range of age groups regardless of gender and also as a snack of rice as a side dish for rice. Ramen that has blended 2 popular dishes such as those of you like that "Chicken fried chicken noodlesWe ate at the sunrise ramen Yokkaichi branch shop.

Ryorin ramen Yokkaichi branch - Basic information - Google+
https://plus.google.com/111560984873289711932/

The sunrise ramen Yokkaichi branch is located about 3 minutes on foot from Kintetsu Seminarichi Station, and its appearance is like this.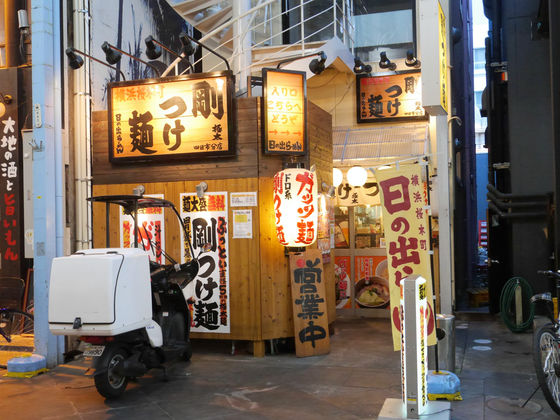 When I see the sign well, I found the word "sunrise ramen". I will try entering the store at once.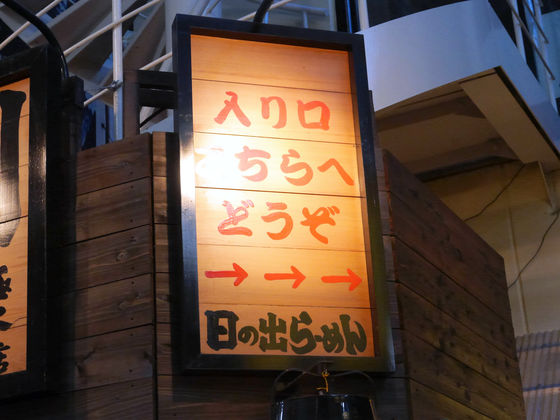 I bought a ticket with a ticket vending machine near the entrance and I got a seat.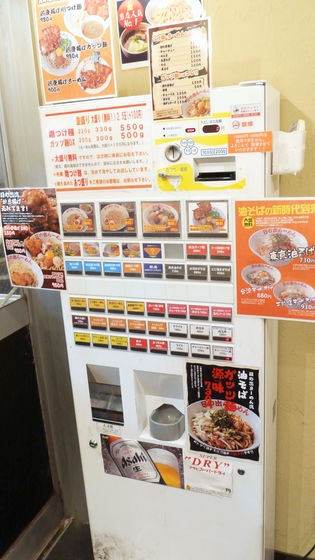 There is one table seat with four seats in the shop, 12 seats in the counter seat.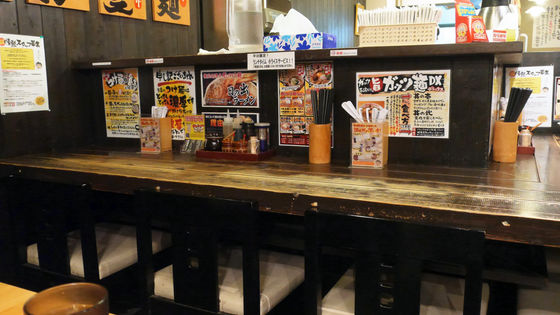 The product signboard is hanging around in the shop, and when I look at the thickness of the letters I feel that it is likely to eat thick noodles that respond to eating.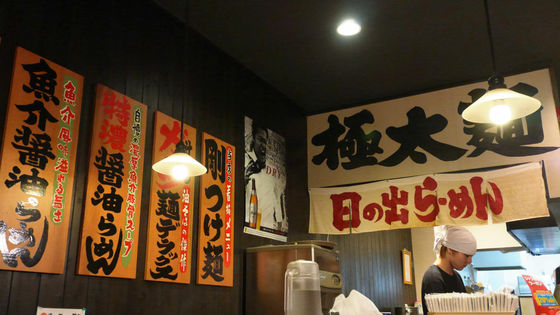 "Chicken deep-fried guts noodles (980 yen)" arrived in the afternoon. Here is a great noodle served with free noodles.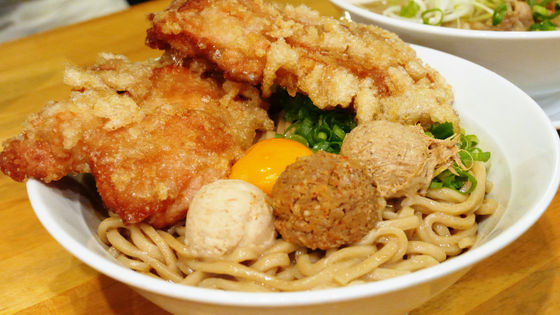 It is fried from this big chicken which draws eye anyway. How big is it is about the same size as the iPhone 5c, and it contains two of them.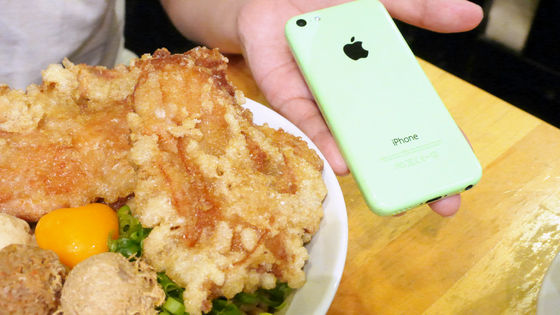 You can see that the thickness is twice as light as the iPhone.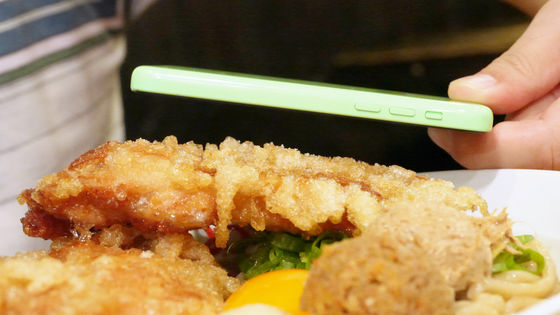 Be careful as fried chicken fried is as large as adult male hand.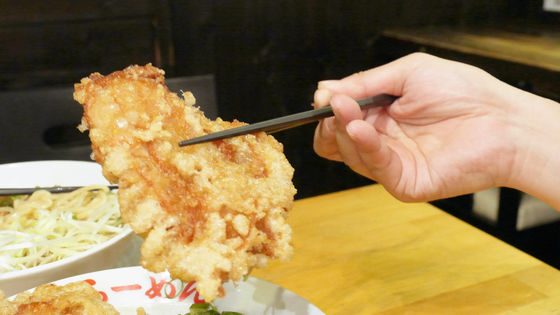 In addition to 2 fried chicken fried eggs, chicken fried egg yolk and chopped green onions, and three mysterious dumplings in chicken fried guts noodles.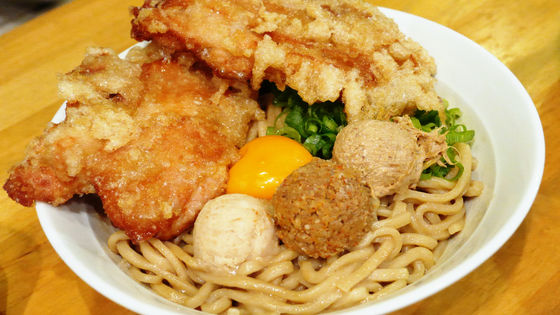 As I ate and eat "How did you eat ...?", I found a paper on the wall "How to eat Guts noodles". After eating as it is, it seems to be recommended to enjoy taste changing by applying exclusive sauce, vinegar, pepper, fishmeal etc. put on the table. According to the warning letter, "Since you are the king of junk foods, please refrain from those who are health-conscious, I refuse those who do not eat snacks."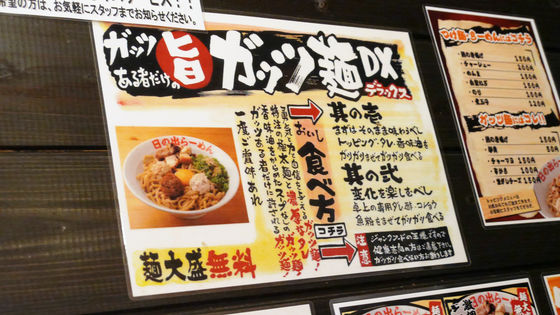 That's why I decided to eat noodles as it is. Noodles are thick noodles that respond to eating, and are rich in fish-based deserts.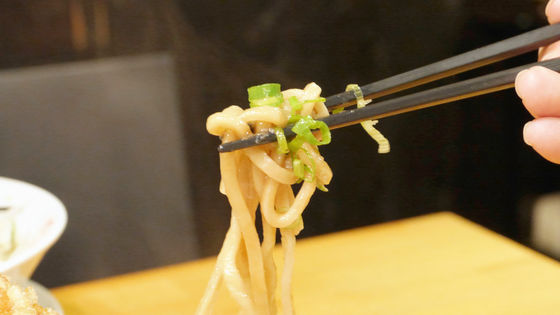 Fried from the crisp and fried clothes are good, and when you eat a bottle of chicken meat juice overflows. The meat is steeply impregnated with taste, and the flavor of sesame oil spreading in the mouth is also good. This is the place I'd like to accompany white rice by all means, but when ordering to rice, it seems to be hard to complete the meal as expected, so I am patient here ... ....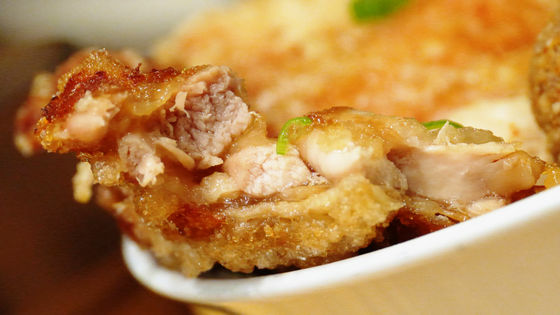 It is delicious enough to eat as it is, but it seems to be more delicious if you mix with three dumplings (flavor fat, meat miso, tsunamayo from the left) and egg yolk and eat it.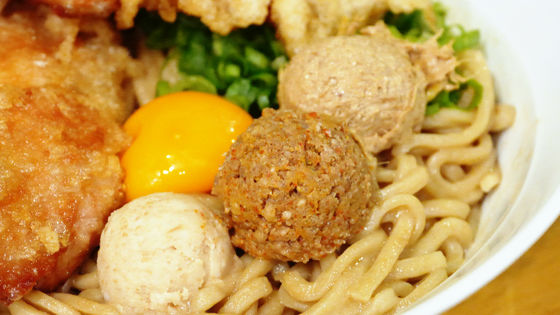 So, I will crush the dumplings with chopsticks. It is okay to mix all these and mix them one by one to enjoy a change in taste so that even if you order a large bowl you can eat a large amount of noodles while changing taste so this is quite It was a good point.



I ate half of fried noodles and fried eggs from inside. Although it is quite a stomach at this point, as it still remains ... ...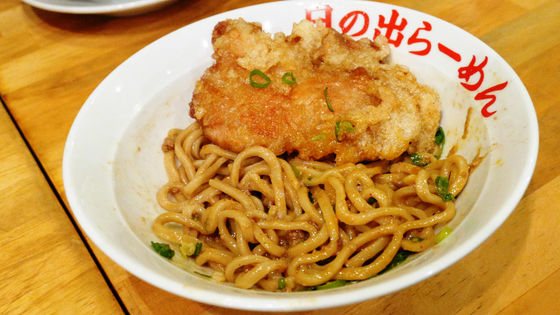 We will eat while changing the taste by using exclusive sauce of venison, vinegar, pepper, fishmeal etc. Personally, it is easy to eat taste is easier to eat when you put vinegar.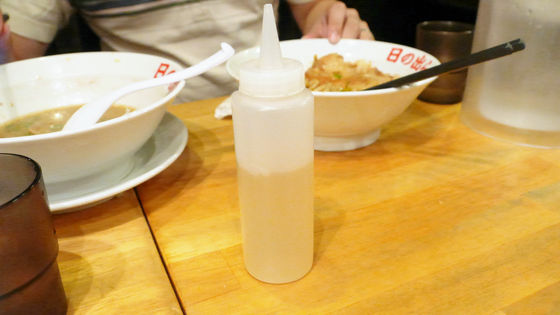 Finally finally completed. I started eating with quite a hungry condition, but from a fried to 2 fried noodles a large gutsuri combo quite hungily responds.



In the bottom of the ramen which finished eating, fat is floating with Puka, just anticipating as king of junk food. As the fat is also on the topping, it is quite a lot of fat, so it is better to order on that point in mind.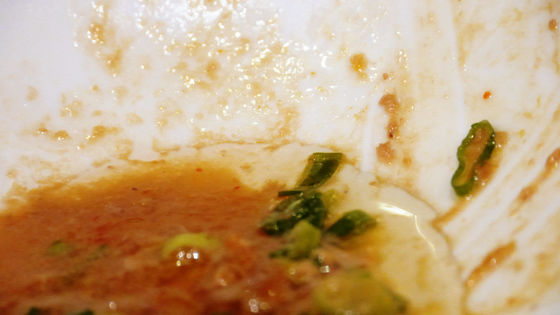 In addition, I tried ordering "meat ball ramen (880 yen)" by trying to eat regular ramen.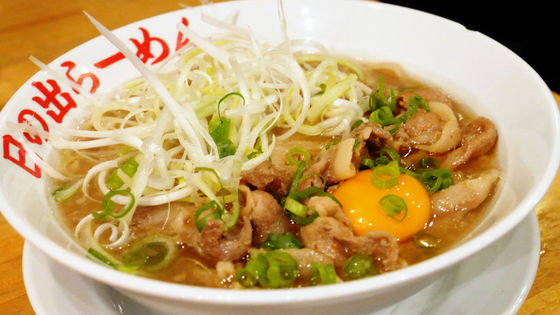 Raw egg and meat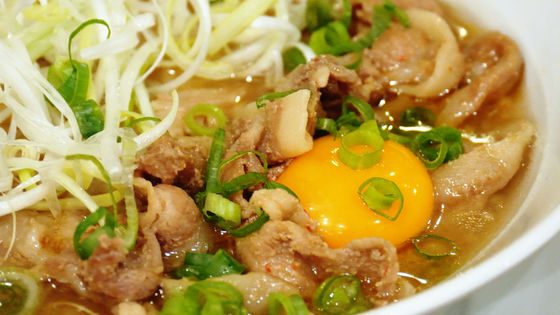 In addition, gray green onion is topped.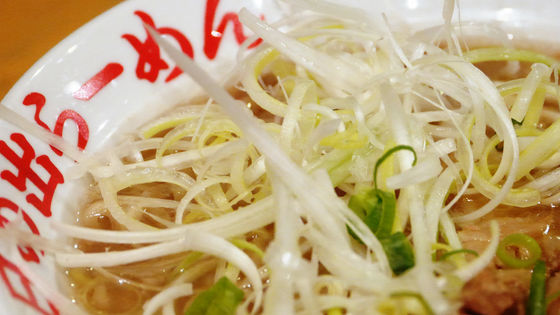 Soup of meat ball ramen is unexpectedly easy-to-eat fish soup, and you can eat thrush when compared with Guts noodles. If you are concerned about fat content or "When rich ramen is a bit ... ...", it may be better to ask ramen with juice such as meat ball noodles.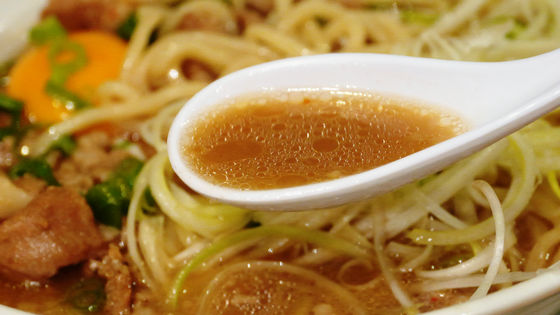 In addition, at sunrise rope Yokkaichi branch it is possible to topping from chicken one piece of deep-fried chicken at 150 yen so it is possible to topping from the chicken as much as you want by asking for your favorite ramen, it is ant.