"Apple Watch" needs to be charged every day Ali, why can not you drive the battery for a long time like the iPhone yet?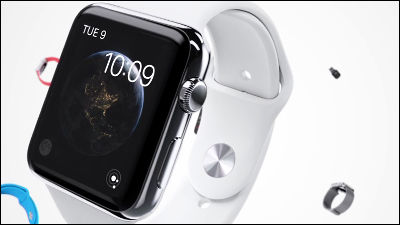 Apple was held on September 9, 2014 (Japan time September 10)New product launch, The company's first watch type wearable device "Apple Watch"AnnouncementDid. Various functions and specifications such as operating with a crown named the digital crown, and being able to change the band were revealed, but the specification of the battery was not touched at all on the official page. However, Apple's spokesperson reveals how much of the mysterious Apple Watch's battery is.

Code / Red: Apple Watch Battery Life - "Charge Nightly" | Re / code
http://recode.net/2014/09/10/codered-apple-watch-battery-life-charge-nightly/

What is known about the battery related to Apple Watch is only charging method to snap connect on the back. This technology combines Apple 's MagSafe technology with electromagnetic induction charging, and because there is no point of contact with the charger, LG' s "LG G Watch"likeThe contact rusts with sweat on the wristIt is expected that you can avoid the problem such as.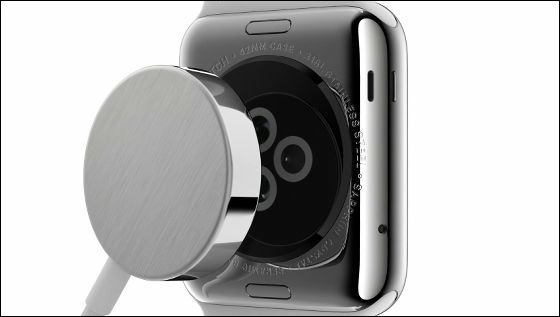 However, regarding battery life, there seems to be little difference from other companies' smart watch. IT related mediaRe / codeAsked Apple's spokesman for comment on Apple Watch's battery life, "Apple Watch users think that they will charge their device nightly so you can use an innovative and simple charging method with MagSafe technology I adopted it, "although I avoided the statement about exact battery-driven time, I revealed that it is necessary to charge once a day in normal use.

Regarding long-time driving, Apple Watch does not differ dramatically from other companies' smart watch, it's like the standard level of smart watch.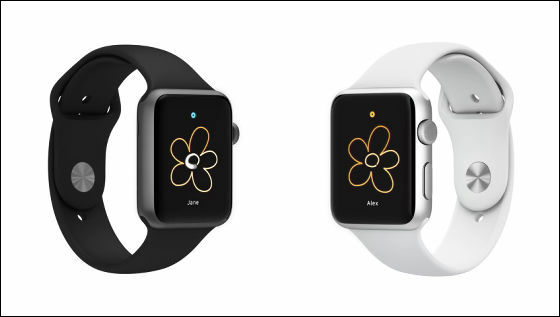 Since most of Apple 's products have "i" in their product name, their smart watch was expected to become "iWatch", but in reality it was "Apple Watch" instead of "iWatch". However, CEO Tim Cook saidInterview conducted after product release"Apple has greatly contributed to employment, including iPhone, iPad, and iWatch application development," he said. From this, it is expected that the product name was "iWatch" at the beginning but it was changed quickly before release.

An interview that Cook CEO is saying as "iWatch" can be confirmed from the following movie.

ABC's David Muir Exclusive Backstage Interview With Apple CEO Tim Cook


"ISwatchWatch brand selling wristwatch seriesSwatchTo the product name "iWatch"It was showing a bad colorSometimes, it may have affected the product name slightly.