The next-generation Apple Watch is reported to be capable of standalone operation even if there is no iPhone for mobile communication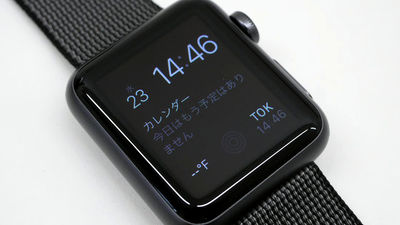 Apple's watch "Apple Watch" celebrating its 1st anniversary on April 24, 2016, is Apple's completely new product since the iPad. Apple's annual event for developers "WWDC 2016About the next-generation Apple Watch whose announcement is rumored, The Wall Street Journal reports that "mobile communication becomes possible by itself."

Apple's Watch Outpaced the iPhone in First Year - WSJ
http://www.wsj.com/articles/apple-watch-with-sizable-sales-cant-shake-its-critics-1461524901

Report: Faster Apple Watch 2 may feature built-in cellular connectivity [Poll] | 9to 5Mac
http://9to5mac.com/2016/04/25/report-apple-watch-2-cellular/


The information that the The Wall Street Journal got from credible sources suggests that the next-generation Apple Watch will be equipped with mobile communication capabilities and will be able to communicate and operate on its own without the iPhone. Since the original Apple Watch was made on the premise that it operates with pairing with the iPhone, there was no communication capability on a standalone basis, so most apps could not be used without an iPhone.

Apple recently just announced developers that "Before June 1, 2016 all Apple Watch apps should be native". If next-generation Apple Watch is compatible with mobile communication, Apple Watch will be able to operate various applications with Apple Watch alone even without iPhone.

'All Apple Watch apps should be native compatible by June 1, 2016', Apple announces developers - GIGAZINE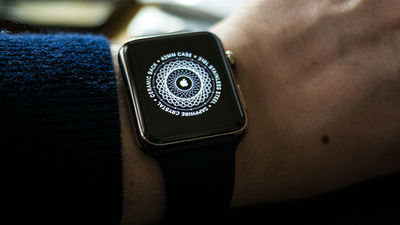 In addition, The Wall Street Journal also reports that higher-performance chips will be adopted in next-generation machines, as Apple Watch handles mobile communications and overcomes the bad behavior of traditional poor processors (S1) .

To support this, we deal with Apple-related newsAppleInsiderHowever, the next generation Apple Watch is reported to be "equipped with a faster S2 chip, to support LTE, Wi-Fi, GPS."

'Apple Watch 2' expected to feature cellular connectivity, faster 'S2' chip
http://appleinsider.com/articles/16/04/25/apple-watch-2-expected-to-feature-cellular-connectivity-faster-s2-chip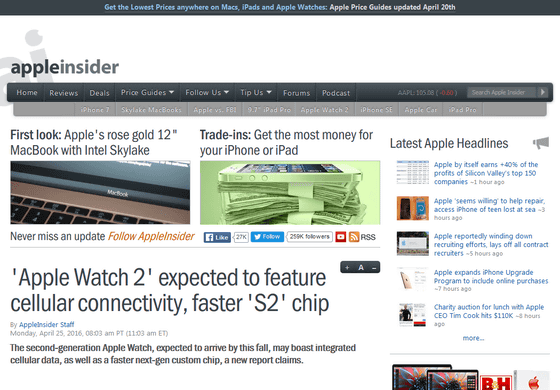 Although it is an Apple Watch that the battery can afford with a full charge with full charge, it is obvious that battery holding will be worse than the current situation if it becomes possible to operate many applications standalone corresponding to mobile communication. Therefore it is clear that Apple will reinforce the battery of Apple Watch.

Also, if you are using the original Apple Watch, the iPhone should always turn on Bluetooth so it tends to run out of the iPhone's battery first than Apple Watch. If Apple Watch is compatible with mobile communication and the Apple Watch application becomes native application only, it may be that there is less need to communicate with the iPhone, and iPhone side battery consumption is sometimes suppressed.

Apple spokespersons also avoid comments on this report.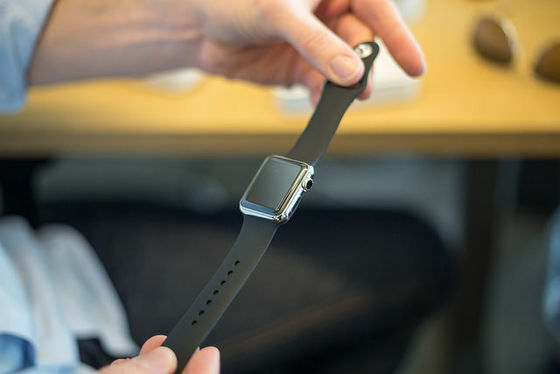 ByScott Schiller

As Apple's new product since the iPad, Apple Watch, which is the first product added to Apple's product lineup after Mr. Tim Cook became CEO of the company, Apple Watch sold iPhone, the flagship product of Apple's flagship product As it is getting somewhat sluggish, expectations for sales of Apple Watch are quite large. Apple Watch, which is often seen as "failed" so far, according to reports by The Wall Street Journal, the sales figures for the first year of the launch of Apple Watch are the same as the company's popular products It is about twice as many as the number of units sold in the first year of launch of the iPhone, which has become, which seems to have been sufficiently successful in terms of the number of units sold.

It has also been reported that Apple Watch is breaking Rolex and others in the sales ranking of luxury watches.

Apple Watch is breaking ROLEX with luxury watch ranking - GIGAZINE