Next generation smart watch "Apple Watch 2" is equipped with GPS & barometer to improve waterproof performance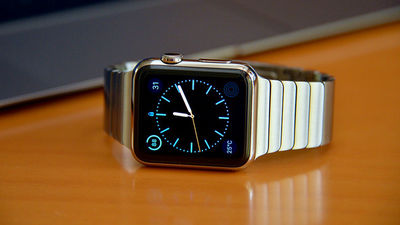 ByRaneko

Apple-hosted events for developersWWDC 2016The latest version of the OS for Apple Watch announced in "WatchOS 3"May be a wonderful OS that will eliminate all the frustrations that Apple Watch users had beforeExpectationIt is being done. At this stage when the release of the official version of the OS is approaching, new reports are emerging that "two new models of Apple Watch will appear in the second half of 2016".

'Apple Watch 2' with GPS, barometer, better waterproofing, more to launch in 2H of 2016
http://appleinsider.com/articles/16/08/07/apple-watch-2-with-gps-barometer-better-waterproofing-more-to-launch-in-2h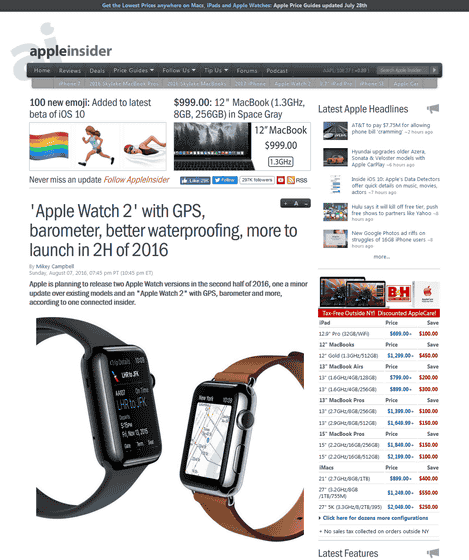 Faster Apple Watch 2 With GPS, Barometer, Larger Battery, and Same Thickness to Launch Later This Year - Mac Rumors
http://www.macrumors.com/2016/08/07/apple-watch-2-upgraded-first-gen-models-kuo/

Deal with Apple-related newsAppleInsiderMr. Minchi Kuo, a famous analyst with familiarity with Apple's information, told investors that "Apple's wearable devices will be updated within the next 6 months" I have it. According to it, Apple plans to release two new Apple Watch models in the second half of 2016, both of which have been moderately improved from the original Apple Watch.

One of the new models is a valid update version of the original Apple Watch, which is equipped with a TSMC 16 nm process processor and is expected to improve waterproof performance. And the other model is called "Apple Watch 2", the basic design is the same as the first one, but GPS and barometer are installed, it seems to be a model that makes geographical location information more easy to identify. Also, with Apple Watch 2, a larger capacity battery is installed and improvements will be made to one of the drawbacks of Apple Watch, a battery.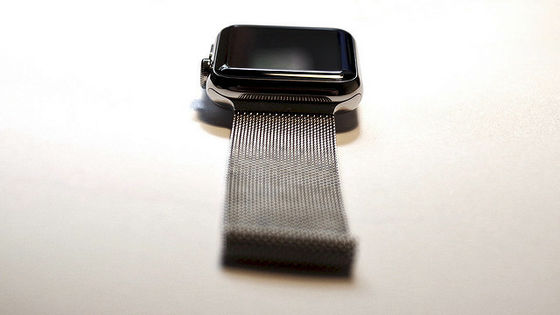 ByAjjyt

Even further, Mr. Quo said, "Apple is using Apple WatchForm factorWe will not change it in 2017. "We are also looking at LTE in response to this 2017 model so that wireless communication with Apple Watch alone becomes possible. In addition, we are also forecasting that the basic design of Apple Watch will not be changed until 2018.

Mr. Kuo predicts that 2 million models of Apple Watch will be released in the second half of 2016 will be shipped from 10 million to 11 million units.