Will the new 'Apple Watch' be announced at the March 2016 event?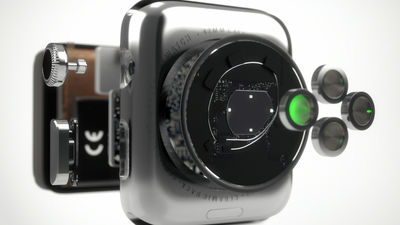 ByMartin Hajek

9to 5Mac reports that Apple is preparing a special event to announce new "Apple Watch" (Apple Watch 2) and 4 "iPhone 6c" in March 2016.

Apple plans March Apple Watch 2 event, 4-inch 'iPhone 6c' possible | 9to5Mac
http://9to5mac.com/2015/12/08/apple-watch-2-march-4-inch-iphone-6c/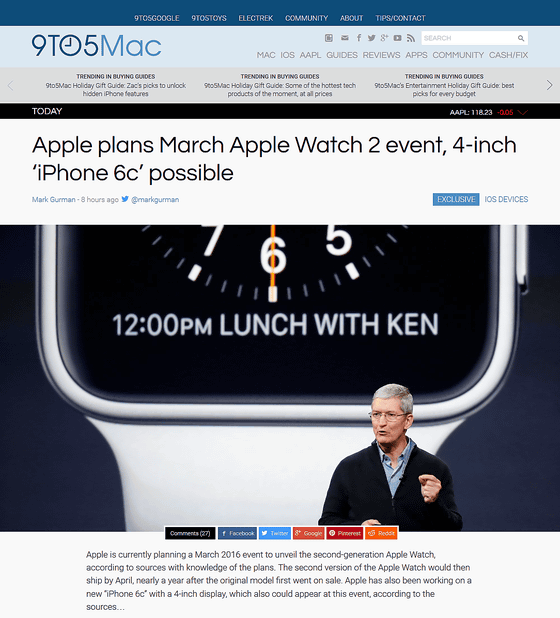 According to information gained from people who know more about 9 to 5 Mac in the March 2016 Apple event, Apple is preparing to announce "Apple Watch 2" and plans to ship it in April 2016. As the first generation of Apple Watch is released in just one year, if you are planning to introduce a new model in a yearly cycle like the iPhone, the timing of the announcement will certainly be around here. Also, at the same event there is a possibility that the same 4-inch "iPhone 6c" as the iPhone 5 / 5s may be announced.

The new Apple Watch has been rumored to be adding new features such as "FaceTime camera", "Wi-Fi function", "sleep tracking", but to "Apple Watch 2" which is expected to be announced at the March event Whether these functions are added or not is unknown.

The iPhone 6c is said to be a smaller 4 inch terminal than the 4.7 inch iPhone 6 / 6s or 5.5 inch iPhone 6 Plus / 6s Plus, and is expected to be equipped with Apple Pay and NFC. A9 Chips and cameras do not change, we expect 9 to 5 Mac to be the specification equivalent to the middle of iPhone 5s and iPhone 6s.