Possibility of becoming a high-spec model exceeding iPhone 6 with a new 4-inch "iPhone 5se" with A9 chip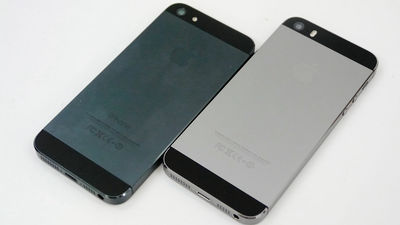 As the new 4-inch iPhone, A8 chip · curved glass edge · features such as Apple Pay correspondenceIPhone 5seWill appear9 to 5 Mac reported, And the iPhone 5se processor is equipped with an even faster "A9 chip", it is reported that there is a possibility that it will be higher spec than the initial expectation.

'IPhone 5se' likely to have faster A9 / M9 chips & amp; always-on Siri, come in 16 / 64GB capacities | 9to5Mac
http://9to5mac.com/2016/01/25/iphone-5se-a9-m9-hey-siri/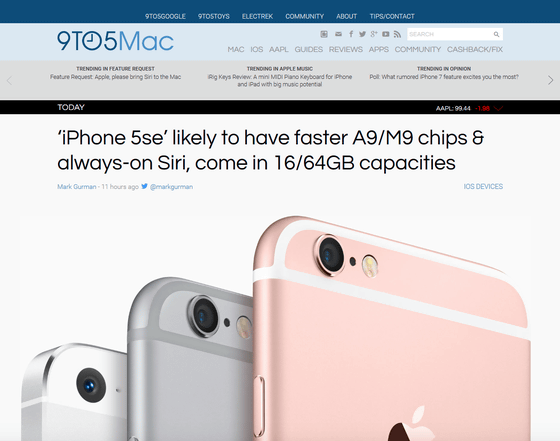 When 9to 5Mac discussed about the new 4-inch iPhone report, it came to the conclusion that the installed processor is likely to be the same "A9 / M9 chip variant" as iPhone 6s. If "iPhone 5se" appearing in March is an A8 chip loaded model, at the time the next iPhone (iPhone 7) equipped with the "A10 / M10 chip" expected to be released in the fall of 2016 was sold, iPhone 5se will be a model behind 2 generations. However, considering the tendency of Apple so far, it seems unlikely to release a model with a delay of two generations, so it seems that there is a high possibility that a new 4 inch iPhone will be equipped with the A9 chip.

If an A9 chip is installed in "iPhone 5se", you can always turn on Siri like iPhone 6s and you can call Siri if you call "Hey Siri" even if you are not connected to a power supply. If this specification is realized, "iPhone 5se" will be a terminal of iPhone 6 or higher, so it is expected that sales of iPhone 6 will stop with the arrival of "iPhone 7". Along with this, it is said that the minimum capacity model of "iPhone 5se" will be changed to 32 GB or 64 GB from the fall of 2016.

Apple is planning an event to announce a new device somewhere in the week of March 14, and "iPhone 5se" and "New Apple Watch" are expected to appear, and "iPad Air 3 "announcement is also expected.