Apple Watch may be delayed from the schedule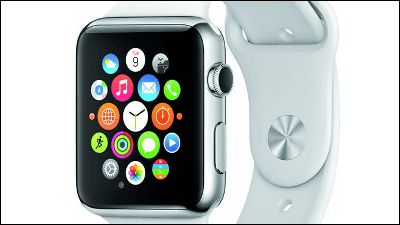 Apple's Smart Watch "Apple WatchIt is clear that there is a possibility that the launch of the product will be delayed from the initial forecast.

Apple Retail SVP Angela Ahrendts: Apple Watch launching in "Spring," after Chinese New Year | 9to5Mac
http://9to5mac.com/2014/11/02/apple-retail-svp-angela-ahrendts-apple-watch-launching-in-spring/

Apple officially announced that it appeared in "early 2015 (early in 2015)" but Apple's officials' remarks revealed that this schedule will be delayed.

9TO5MacAccording to the leak information gotten, the senior vice president of Retail & Online that oversees the Apple Store Angela Arends said in a video message to the Apple Store employees around the world "In the holiday season, the Chinese New Year , And in the spring it will finally go on selling the new watch (Apple Watch). "




Cause of the delay of Apple Watch releaseToo short battery lifeThere may be improvement of. If the content stated by Mr. Arends is polo, the Chinese New Year is February 19, 2015, so Apple Watch's appearance later, so far "Apple Watch launched on Valentine's Day on February 14, 2015 "It will be said that" Apple Watch's appearance will be in the spring of next spring "overturning the majority expectation.