I have eaten 4 items of Lotteria's Morning Menu with Azuki, Warabi mochi etc. in a pancake-like bun with lots of eggs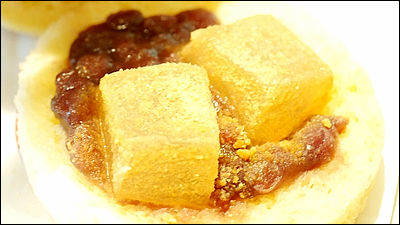 Since 2014Mos burger·McDonald's·Burger KingAlthough the fast food chain such as fast food chain has renewed the morning menu, Lotteria will also release four morning menus using pancake-like buns full of eggs from September 8 (Monday). We have ham menu and sweet menu with sticky & stubborn mochi, so I went to the shop because I was curious.

~ Lotteria's morning appeared in a new lineup! ~ "Bacon & Cheese Sand (pancake style)", "Sausage & Cheese sand (pancake style)" "Azuki & Warabicha sand (pancake style)" "Maple style syrup & margarine sand (pancake style)" 2014 Nationwide release from Monday, September 8 (Monday)!
https://www.lotteria.jp/news_release/2014/news08210002.html

Arrived at Lotteria.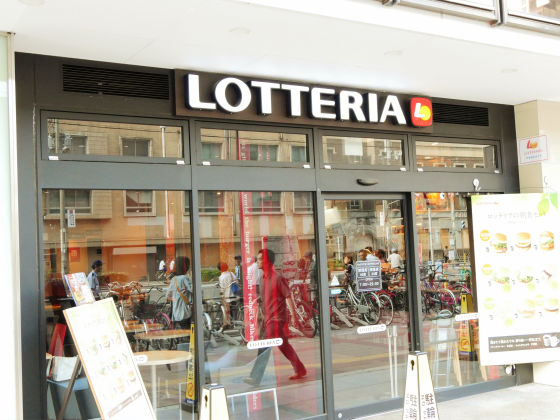 When I go to breakfast time, morning menu was bridged in front of shop.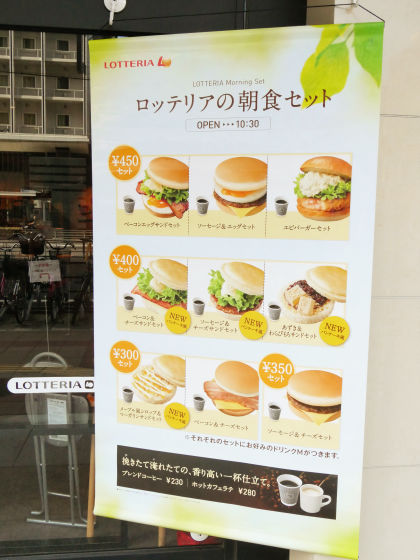 Enter the shop, go to the cash register at once.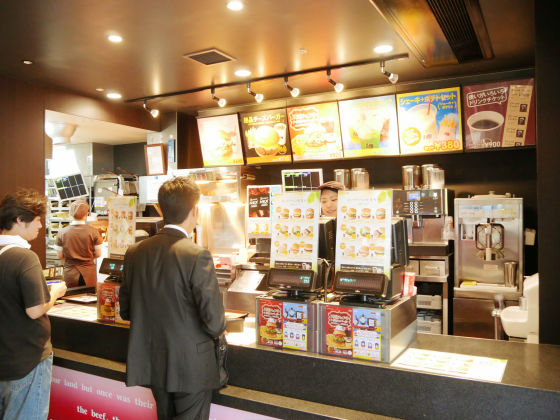 I found breakfast menu. "New menu using pancake buns"Bacon & Cheese Sand(280 yen including tax) "Sausage & cheese sandwich(280 yen including tax) "Azuki & Warabi Mushi Sand(280 yen including tax) "Maple style syrup & margarine sandwich(150 yen including tax) "will be ordered.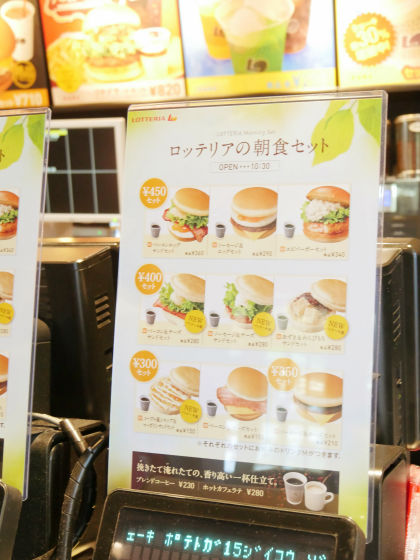 For a while to drink a set of coffee and wait. A set of drinks can be added to the burger of the breakfast menu with a price of ¥ 90 to ¥ 160.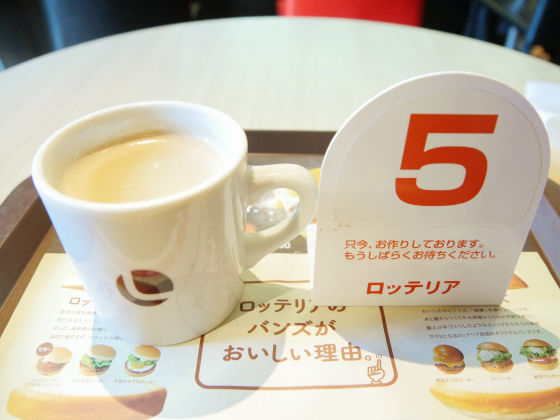 Waiting In 5 minutes I entered the bucket and the menu arrived.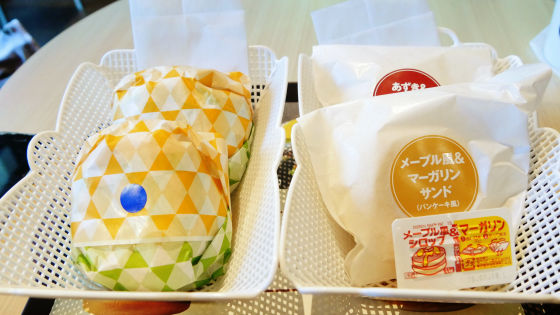 Take the wrapping paper and it looks like this.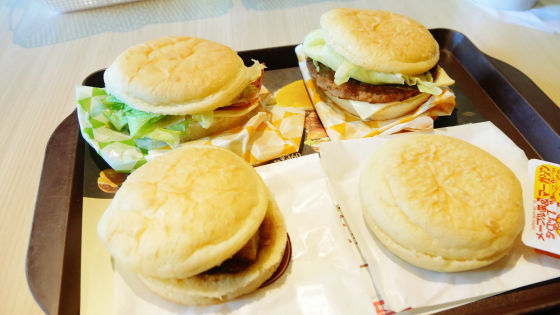 Bacon & Cheese Sand is a breakfast-like menu across the bacon, sliced ​​cheese, lettuce, mayonnaise.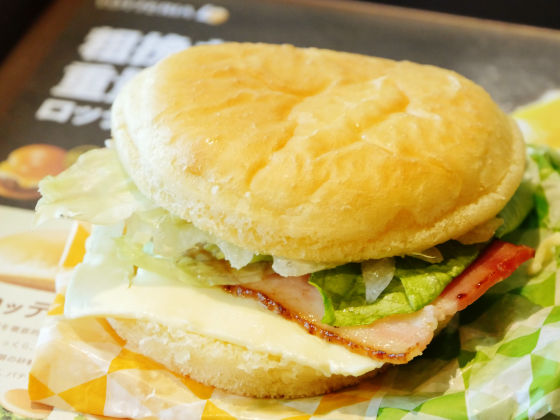 Burger using pancake-style buns is slightly small in size, hand-mounted size of hamburgers and cheese burgers.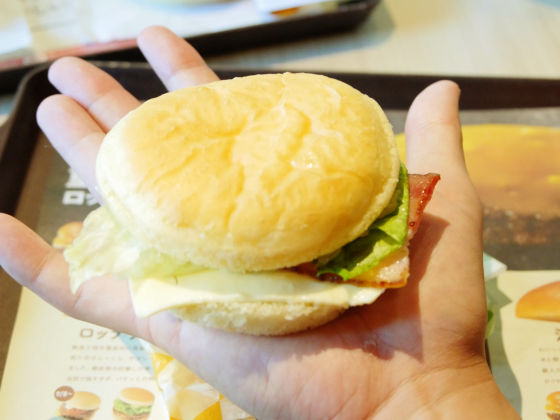 Buns seemed not to be big difference from ordinary buns, but when touching it is considerably softer than ordinary buns.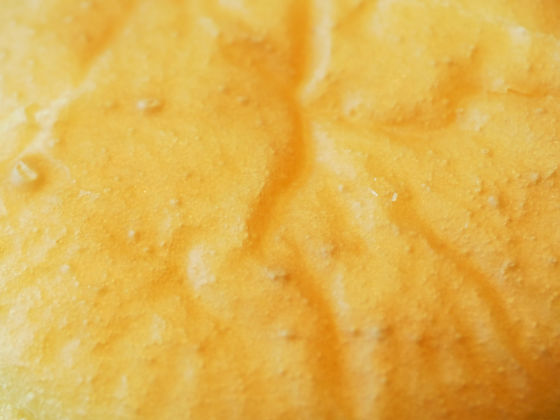 If you remove the upper buns, you can check the mayonnaise.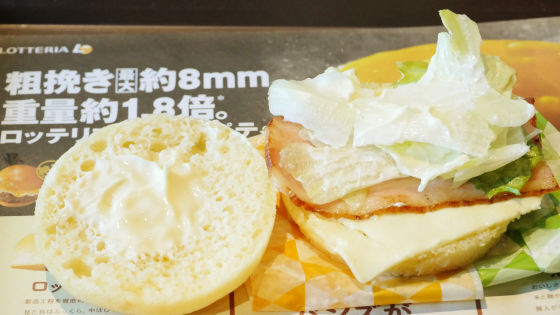 Bacon was burned fragrant and was not used Gouda or Cheddar which is commonly used for cheeseburger but white cheese of casual eyes was used in general.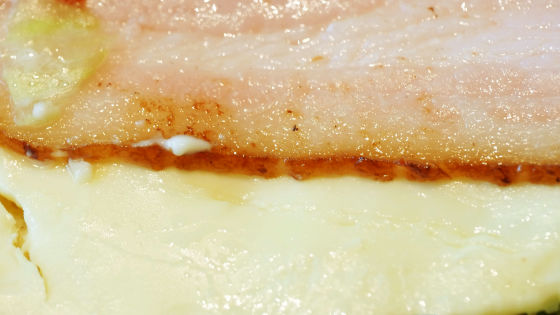 Even if you hold it in your hand it feels a bit small and soft. I will eat it.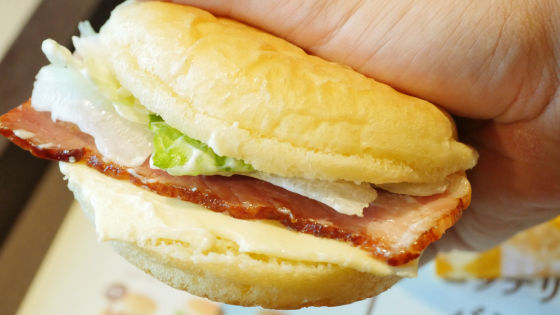 Combination of bacon smoky · white cheese rice cake · lettuce shakiyaki combination of texture with pancake like buns with soft texture. However, because there are many mayonnaise in proportion to fighting buns, it is disadvantageous that you feel persistent. I feel that if you put the ingredients such as tomatoes and onion, it seems that it was also preferable for balanced taste, coloring and health, but it is a regrettable place that is not included.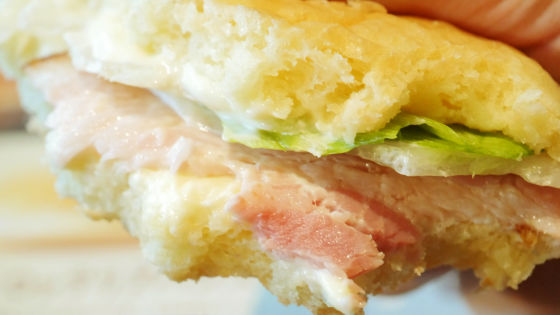 The pancake-like buns has a soft texture, a soft texture different from ordinary buns. Since sweetness is not strong, there are no problems even if you put side dishes of side dishes.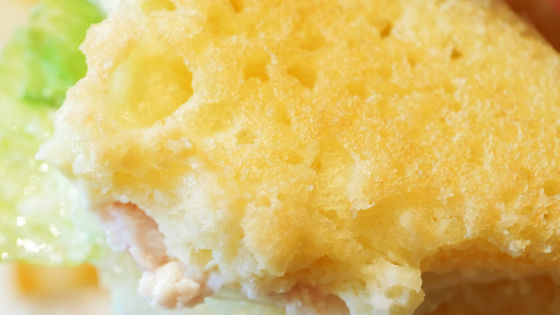 Sausage & cheese sand is almost made with bacon & cheese sand, almost together except that bacon has changed to sausage patty.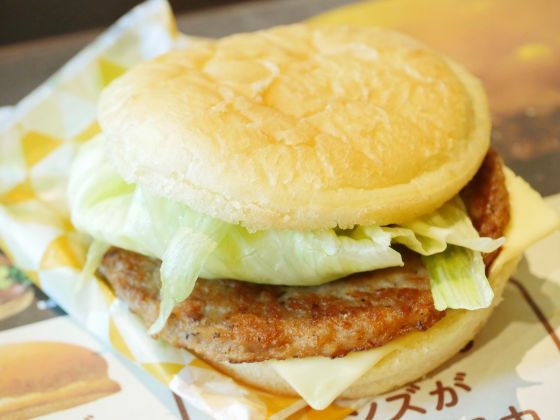 Sausage patty is burned fragrant and white cheese is also used.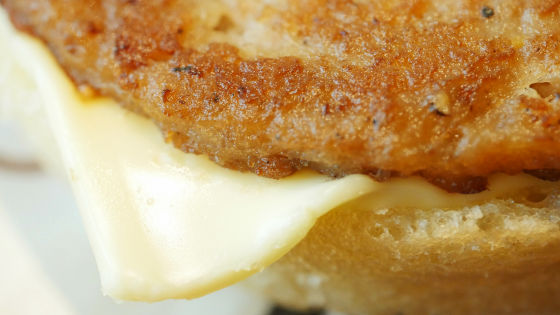 When I tried it, I felt a little spicy taste with smoky from sausage patty and impression stronger than bacon & cheese sande. As maybe mayonnaise is felt as well, considering the morning menu, I would like you to add vegetables as you will reduce the amount a little more.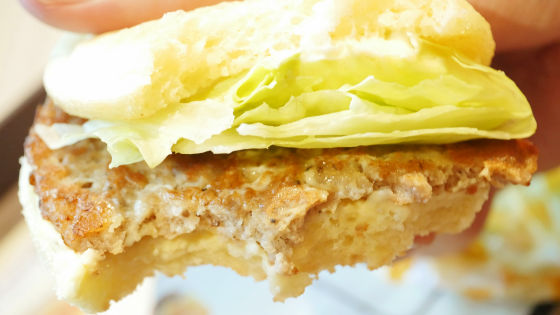 Azuki & Warabi Mushi Sand is a rare sweet menu for morning except for pancakes.



When I took the upper buns, there was a mushroom, a warabichi, and a Tsuyuan.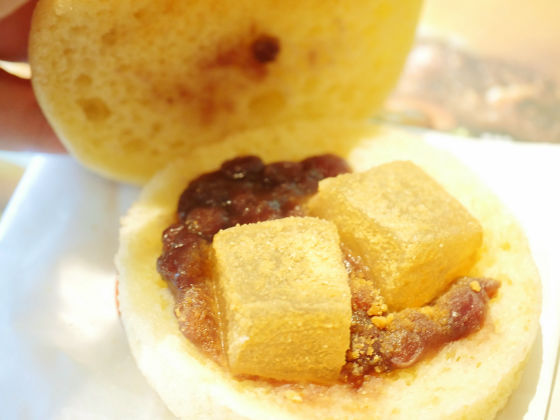 When I try to eat, the combination of pancake-like buns and Tsukuan is like warm dorayaki. Wildly pulped mouthfeel has a good texture, and it is a good menu for breakfast as well as 3 o'clock snacks, so I would like you to sell in all time zones.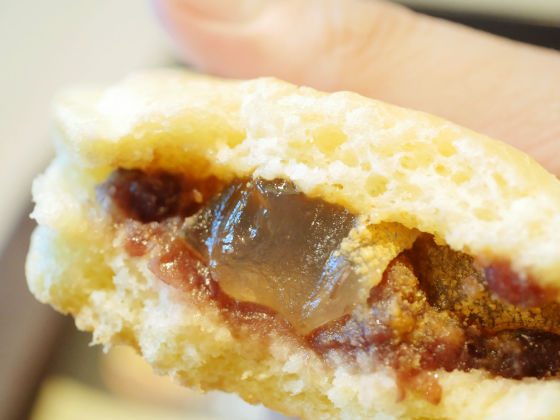 Maple style syrup & margarine sand is not sandwiched by anything in the buns and comes with a pack containing margarine and syrup, which comes out with breakfast etc at the hotel.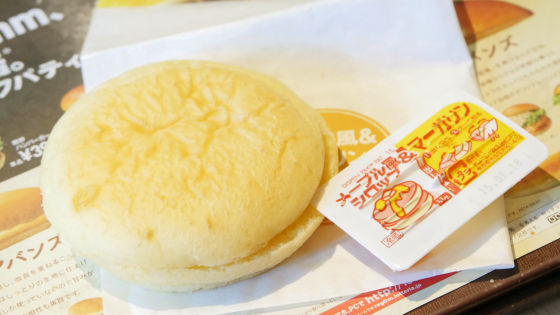 Margarine and syrup are about the same amount.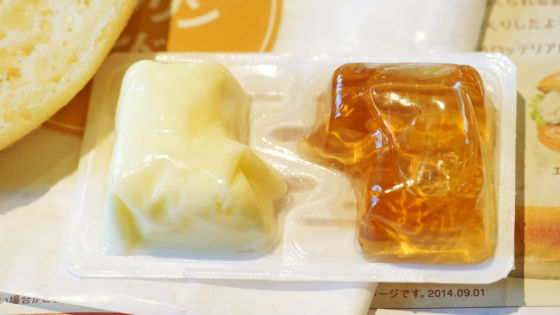 I will narrow down the pack and try it.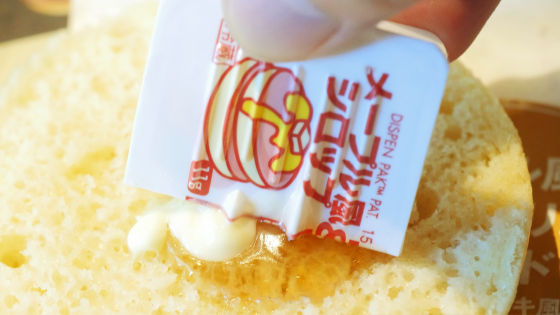 By adding syrup and margarine, it becomes the taste of pancake itself. If syrup etc. are caught from the beginning, it is likely to be able to go to work while eating it in one hand, but somewhat disappointing it is not possible to do it. However, it may be glad for people who like hot cake to be able to eat warm hot cake style menu with 150 yen including tax.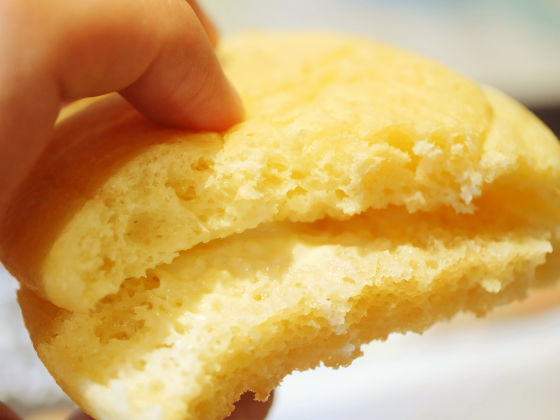 The syrup will soak up in the buns and drip, so it seems better for you to sandwich this pancake sand firmly in the wrapper paper and eat it.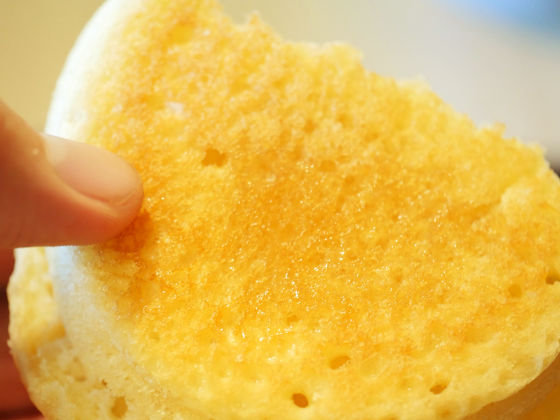 The set of breakfast menu of Lotteria is fast food breakfast classic Hashed potato does not come, so the amount is slightly less, but it may be Ali as a choice because you can choose 9 kinds of burger such as sweet menu.