Free app for defeating the smart watch "Android Wear" 12 app Reviews


Android WearA smart watch that appeared as the first step of "LG G Watch"I felt that it is like throwing money away as a result of the unusable UI design and applications that can be used without being able to deny the feeling of departure and departure due to the poor prein application which is about a pedometer. However, as Android Wear apps that can be used have appeared one after another, G Watch itself is gradually evolving to "usable" hardware. Review of 12 carefully selected free apps to maximize the convenience of Android Wear-equipped smart devices including G Watch from the following.

It is a nice place of smart watch that you can change the design of the watch freely by mood. Recommended watch face 6 selection is here.

◆ 1:Color! Watchface Android Wear: Clock-like watch with Unicock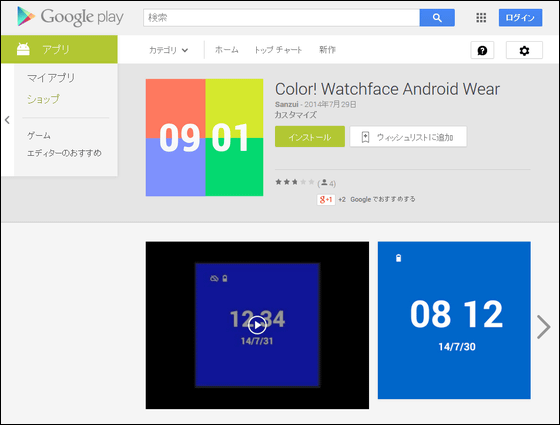 Color! Watchface Watch face of Android Wear like UNIQLO - YouTube


◆ 2:Matrix watch face for Android Wear: Director of the movie 'Matrix' Directed rough watches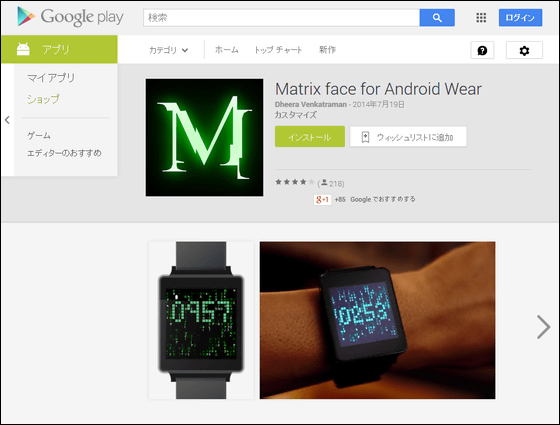 Matrix-like watch face "Matrix watch face for Android Wear" - YouTube


◆ 3:Battery Watch Face for Android Wear: Watch in which the remaining battery power is displayed as a pie chart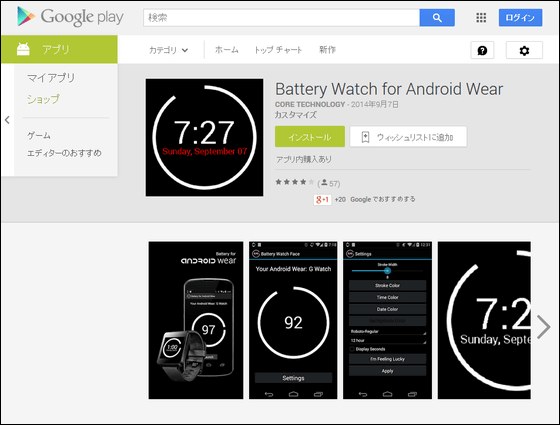 "Battery Watch Face for Android Wear" - YouTube


◆ 4:Planets Watch Face Android Wear: Planetary orbit of the solar system is lined with a sliding watch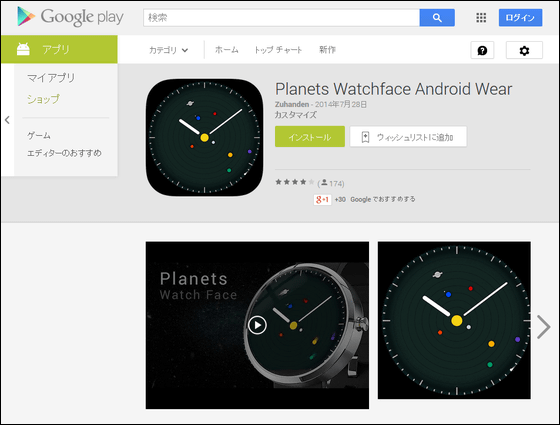 Planet Watch Face Android Wear - Planet Watch Face Android Wear - Solar System Planet Orbit is Clearly Observed - YouTube


◆ 5:Timeless - Wear Watchface: On and off of seconds, date and time, clock that can also specify background images and change the layout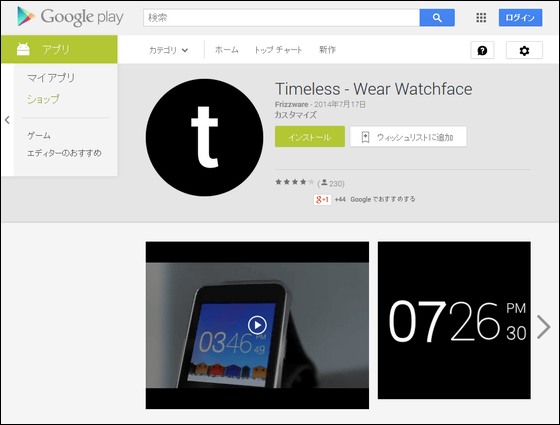 Watch face that can display up to seconds "Timeless" - YouTube


In "Timeless - Wear Watchface" you can customize the layout design to your preference by choosing 24 hour display and 12 o'clock display, seconds display, date display, changing the clock position, and changing the background image.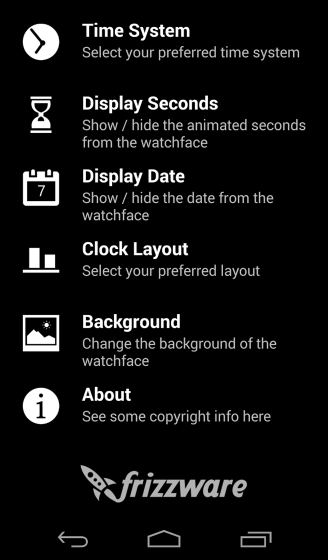 ◆ 6:Weather Wear Watch Face: Weather, temperature, battery remaining, etc. are displayed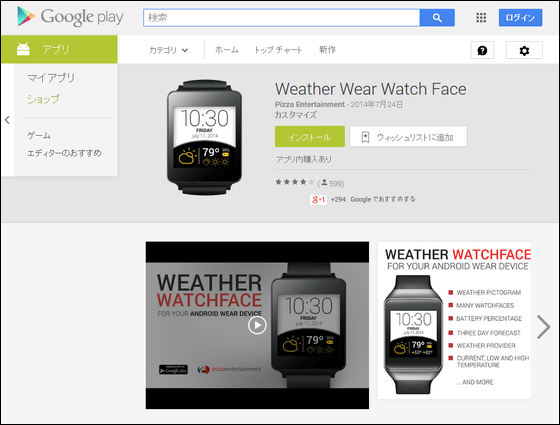 "Weather Wear Watch Face" free weather, temperature, battery etc can be displayed - YouTube


Weather Wear Watch Face "which displays necessary and sufficient information with an easy-to-understand design, but in the paid version of 136 yen more designs can be selected.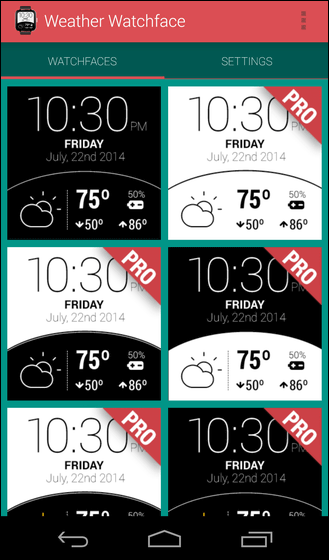 In addition to the design choice, in the paid version, we change the data acquisition destination of the weather information, set the update time of the weather information, display weather forecast for sunshine hours, humidity, tomorrow, when weather conditions change And we provide fine-grained services on weather information.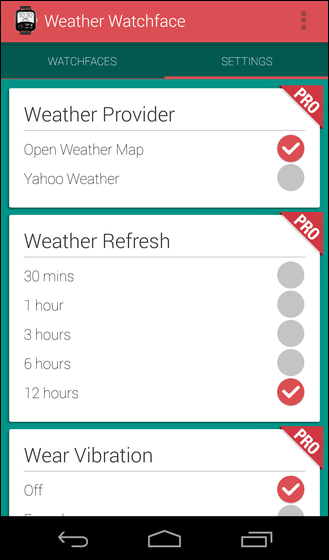 ◆ 7:Wear Camera Remote: Remove the shutter of the smartphone's camera remotely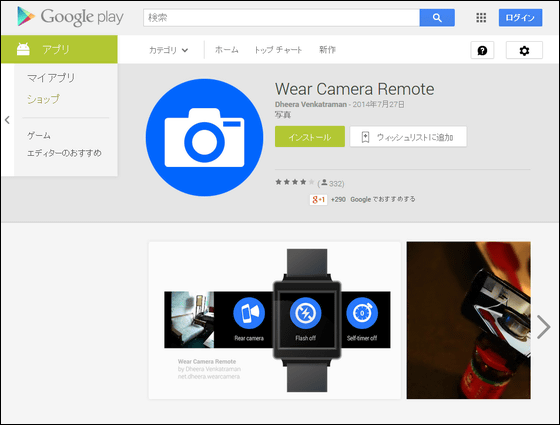 It is very convenient if you shut off the camera shutter with a smart watch in the immediate reach. "Wear Camera Remote" allows you to shut down while checking the video of the smartphone by remote control.

"Wear Camera Remote" - Smart.fm - YouTube - YouTube


◆ 8:Wear Audio Recorder: You can start recording instantly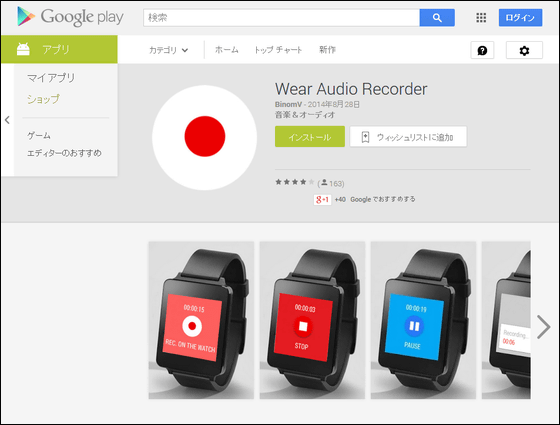 "Wear Audio Recorder" that you can record on the Android Wear terminal and save it on your smartphone - YouTube


As you can see in the movie, using "Wear Audio Recorder" G Watch itself transforms into a voice recorder. You can also record even in the sleep state where the watch screen goes out.

◆ 9:Wear Internet Browser: You can transfer the page you are viewing from the parent Android smartphone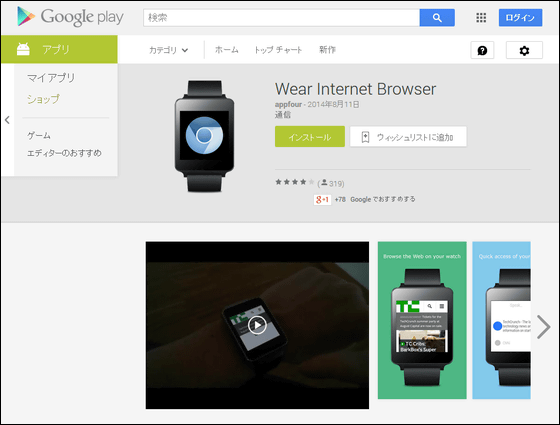 "Wear Internet Browser" makes it possible to display smartphone browser screen on smart watch.

"Wear Internet Browser" that you can transfer the page you are watching on Android smartphone - YouTube


Transferring the GIGAZINE top page to G Watch looks like this.



Responsive web designIf it is a corresponding page, it seems to be enough to withstand browsing.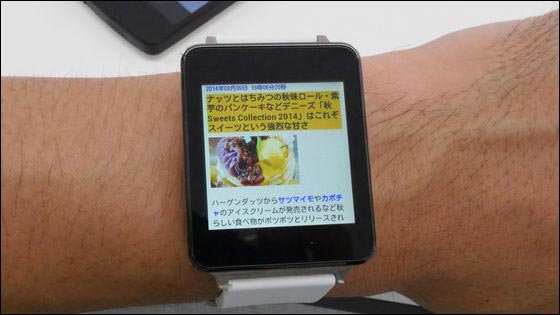 ◆ 10:Wear Memo for Android: Simple memos and images can be transferred with a single shot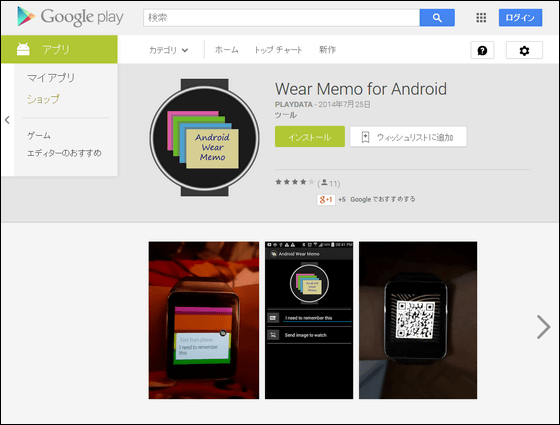 With "Wear Memo for Android" you can transfer text and images entered on your smartphone to your Android Wear device for display.

"Wear Memo for Android" that allows you to display photos of smartphones in smart watch - YouTube


◆ 11:Showear: Android Wear Lock: Android Wear does not have a lock screen, but it can lock it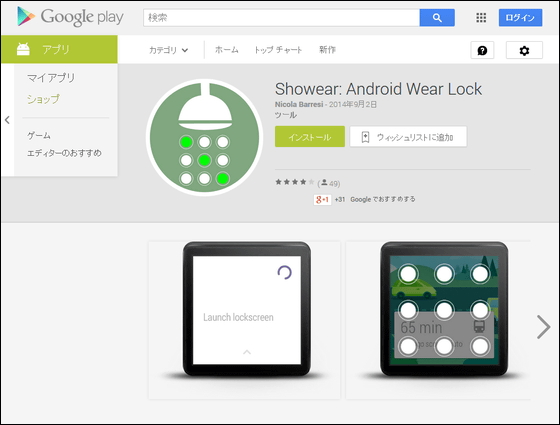 Even with smart watches, there are things to remove from the arm. It is "Showear" that you can introduce lock screen at such time. Showear can set pattern authentication and knock authentication, and you can fine-tune it by changing the color of the background or immediately locking with sleep.

For example, select pattern authentication ......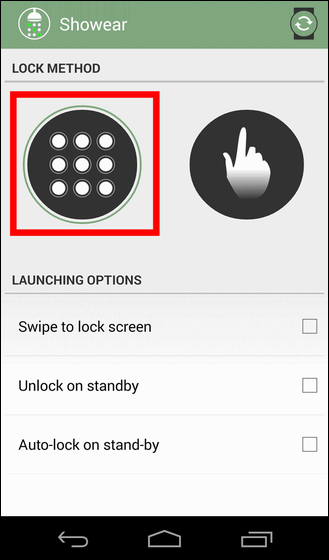 You can set 9 points in any order.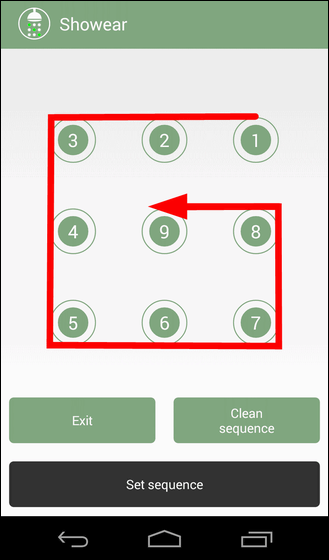 If you check "Auto-lock on stand-by", lock will be applied at sleep.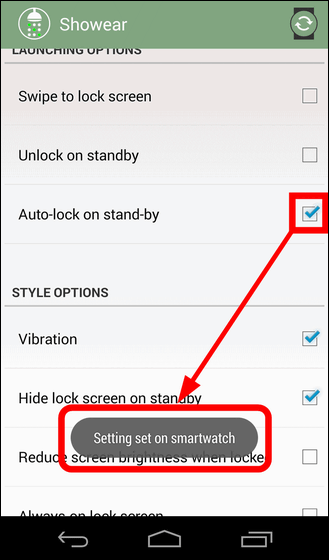 "Showear" that can introduce lock screen to Android Wear - YouTube


◆ 12:Wear Mini Launcher: Start installing apps in a slide with a single slide and start with haste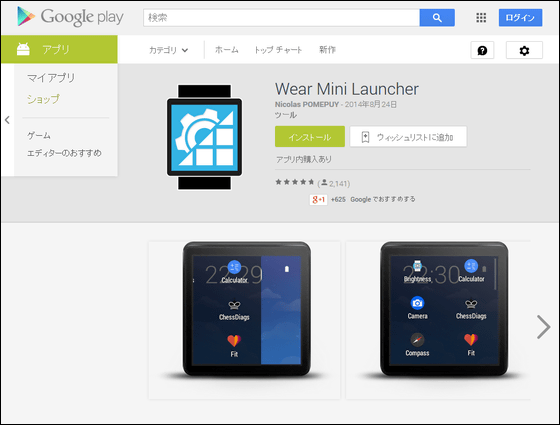 G Watch's default UI is very inconvenient because you can not access settings and applications only after launching Google's voice recognition function. Therefore, "Wear Mini Launcher" is able to access applications and settings immediately with the specified swipe operation.

Launch Wear Mini Launcher and tap "Behavior" → "Drawer position".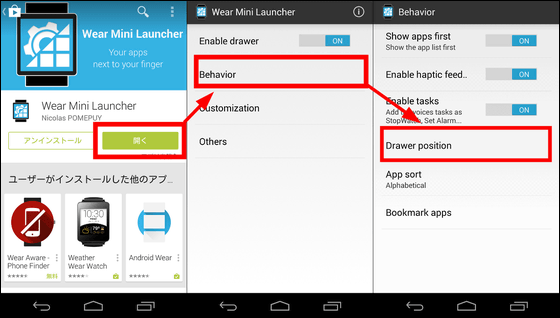 Of seven, if you designate a point to swipe and launch launcher OK. For example, if you set it to swipe from the left end to the right, it is like this.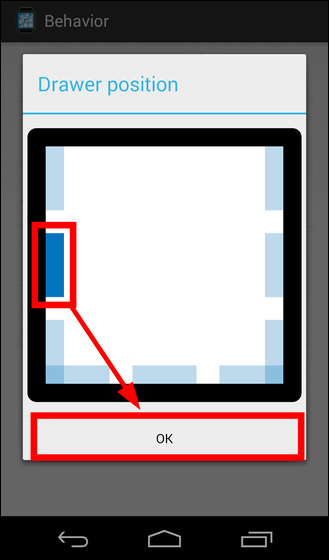 "Wear Mini Launcher" that allows you to quickly access apps by sliding in one slide - YouTube


Although Smart Watch such as G Watch is still a developing hardware, I realized that the function has been steadily added by the Android Wear application, which is newly born every day. It is greatly expected that wearable devices will evolve greatly in the future with further Android Wear applications.