I tried two new hot dogs of Moss Burger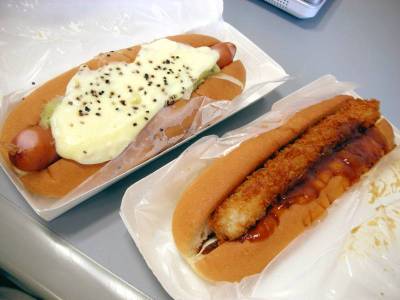 Previously introduced"Demikatsu dog" and "Qi Fond dog" were sold for a limited time from today and so I bought it. Even in the packaged state, the smell which is quite tasty is transmitted. It's a luxurious line-up that arranges western-style menu, but what kind of taste is it?

Details are as follows.
Demi cut dog. The sauce seems to be sandwiched between bread and cutlets, not from the top.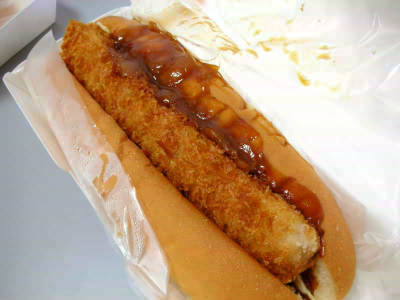 Qi Fond dog. It is higher than Demikatsu and it looks good.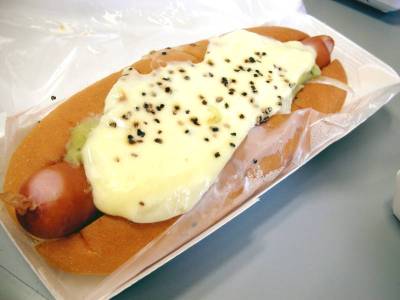 Section of Demi cut dog.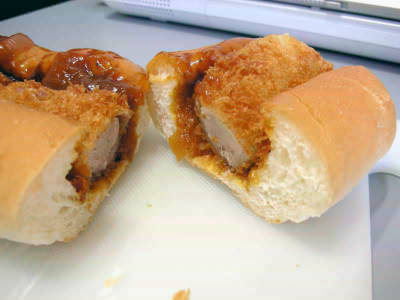 Cross section of Qi Fond dog. Trotoro.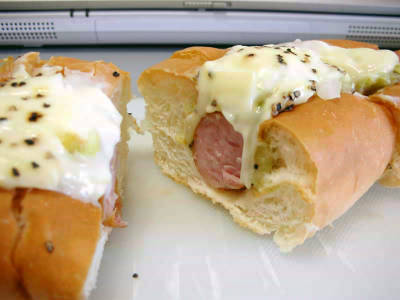 Demi-cut dogs have few crispy shredded cabbage and sauce has no taste as the sauce is tangled with plenty. Because cutlets are large, satisfaction is great at that point. Not unusual items were included, but the taste itself was ordinary catsand.

Qi Fung dog has a potato chipped cheese fondue sauce put on a sausage. Here the onion has become a good accent to bring out the deliciousness of the cheese and it has become a rich taste that fits well on cold days. People who like cheese fondue may be satisfied finish.