Fragrant smoked bacon and pulpful egg, cheese sanded "Bacon Egg Mack Sand" in the morning at Mac.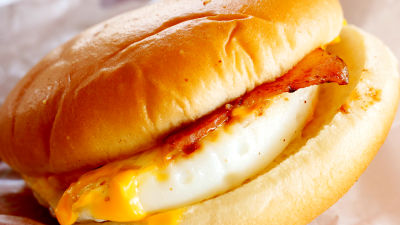 Smoked bacon and cheese at McDonald's on April 9, 2018, and sandwiched the pulpful egg "Bacon and egg mac sand"Appeared in the morning only for Mac. I actually ate what kind of taste it is finished.

Bacon Egg Mack Sand | Menu Information | McDonald's
http://www.mcdonalds.co.jp/quality/basic_information/menu_info.php?mid=1420

New regular appeared on Morning Mack from April 9 (Monday) | McDonald's Japan
http://www.mcdonalds.co.jp/company/news/2018/0405a/

Two "new classic" appeared in morning Mac | McDonald's Japan
http://www.mcdonalds.co.jp/campaign/morning/

I came to McDonald 's to eat morning Mac.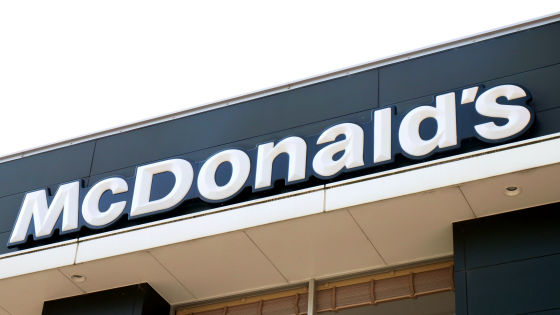 In front of the store, Sando of the new menu and Egg Mack Muffin cut down on the same day were drawn on the banner as "250 yen combination" with S size drink each. For this time, I will order "Bacon Egg Mack Sand Combi" (250 yen including tax), which is a set of Bacon Egg Mack Sand (single item: 200 yen including tax) and S size coffee.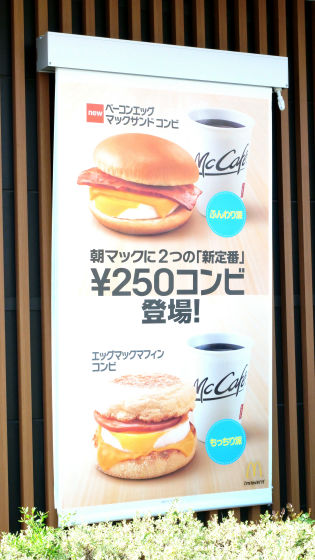 In less than two minutes a bacon and egg mac sand and coffee arrived.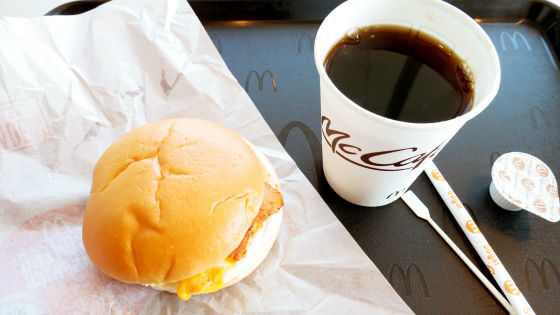 It smells fragrant smoked bacon and cheese.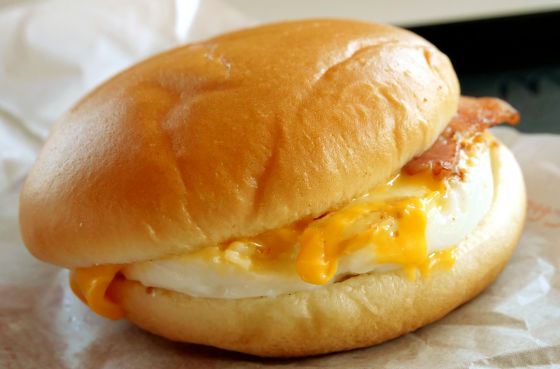 The diameter is like this when compared with iPhone 7 with long side 138.3 mm.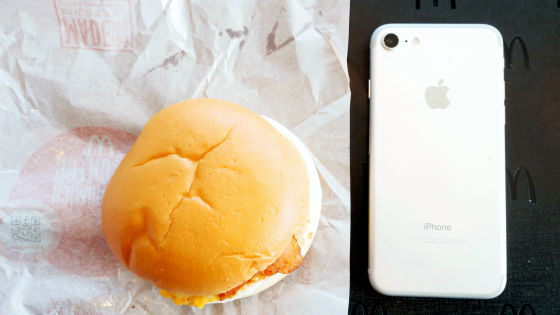 The thickness is like this.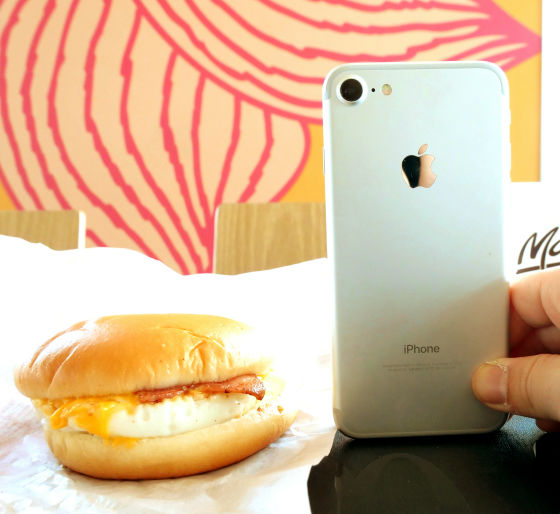 Cheese and bacon among the buns ......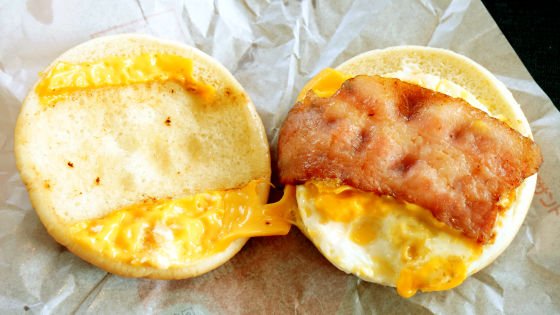 And fried eggs are sandwiched.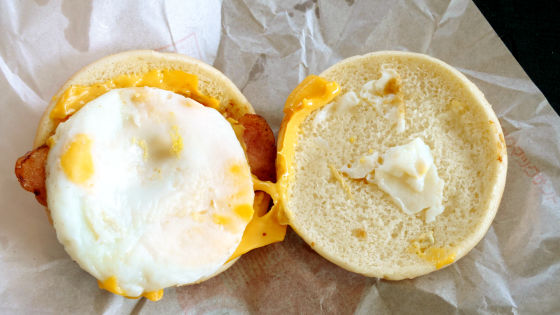 The buns have a steamed and sweet scent.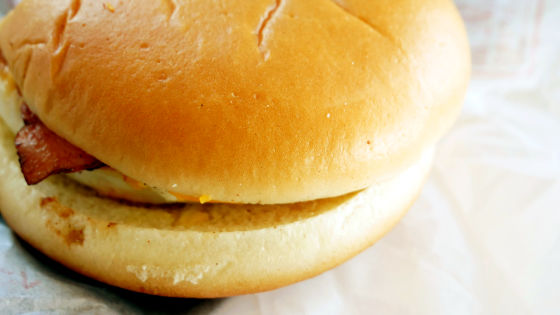 When eating, bacon is fragrant, and creamy cheese and fried egg are excellent compatibility. Buns steamed with steam is sweet and soft with plenty of moisture, there is no feeling that there is a passa.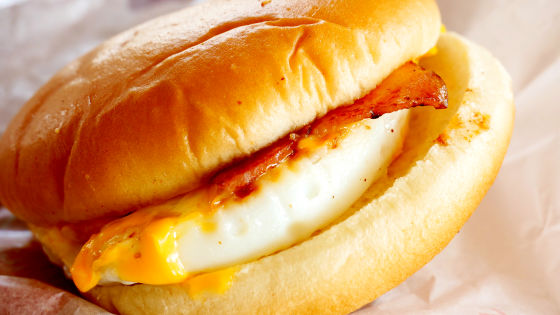 It was a delicious bacon aroma, and the food progressed even in the morning, and it was just right for breakfast with fried eggs of Pullpull and buns.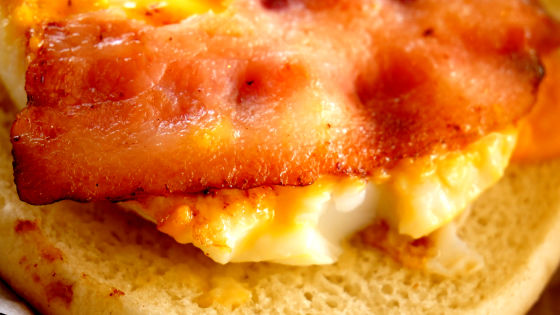 Bacon Egg Mack Sand is a single item with 200 yen including tax, S size drink and set including 250 yen including tax, value set with added hash potatoes is 400 yen including tax, Morning Mac conducted from 5:00 to 10:30 Order at store. Please check the nearby morning Mac Executive Store on the official website.

Store / Service | McDonald's Japan
http://www.mcdonalds.co.jp/shop/