I went to Osaka's "tea cup Y" where I can eat the morning of a luxurious sky from the morning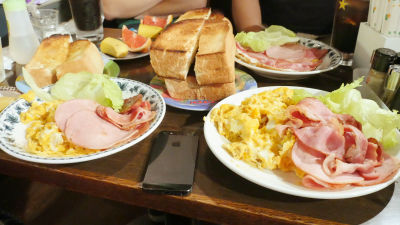 Eating and drinking establishments with a large amount of money are located all over the country, but in Osaka there are "Tea room Y"It is a rare shop in Uri that you can eat plenty of morning from the morning. Although I have experienced the Doctor Whisker Menu several times, shops offering a lump of ska from the morning are unusual, so I have experienced the amount.

The address of coffee Y is 3-1 Toyosaki Kita Ward, Osaka prefecture 3-1. Osaka Station · Hankyu Umeda · Nakatsu · Nakazaki-cho · Tenjinbashi Muscle 6-chome station etc. are nearest and it is about 10 minutes even if walking from any station.


The appearance of cafe Y is a retro atmosphere with brown tone.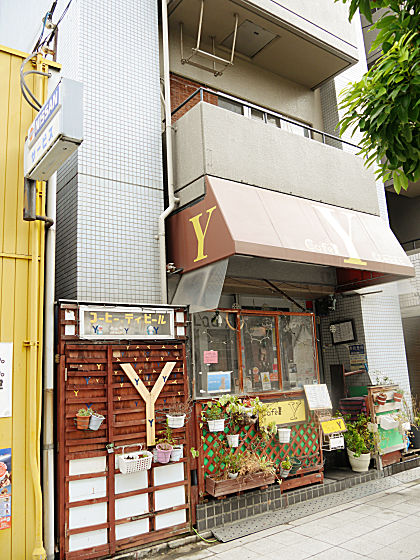 The letter Y is scattered around here.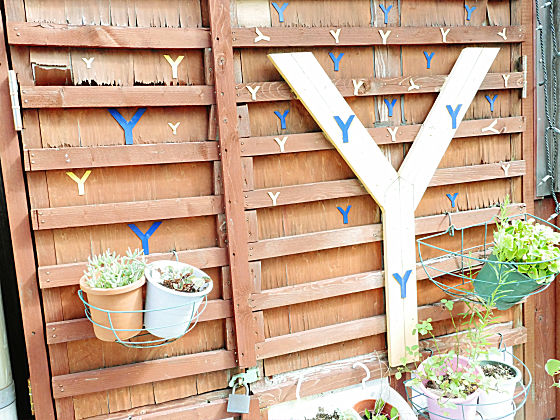 Although it is a coffee shop, there are abundant menu of food than drink.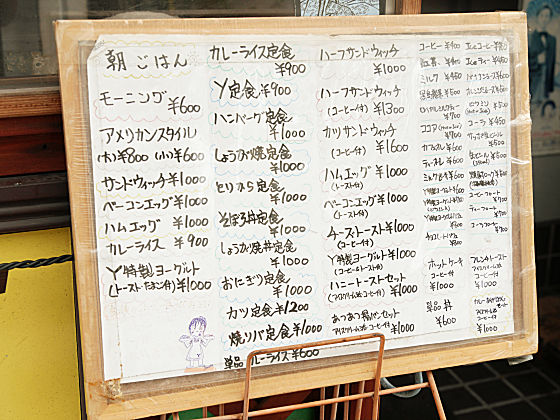 It seems to be using the sticking egg called "Nekkalic egg of Ganko village".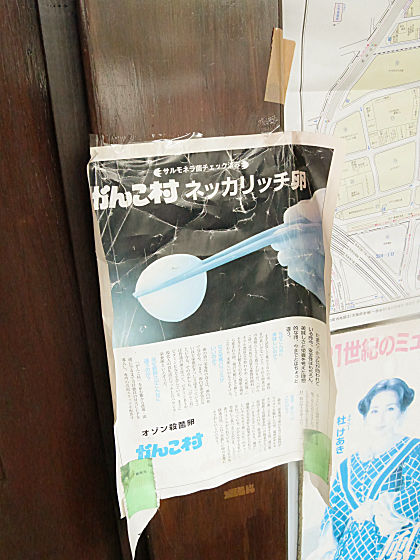 I will go into the store at once.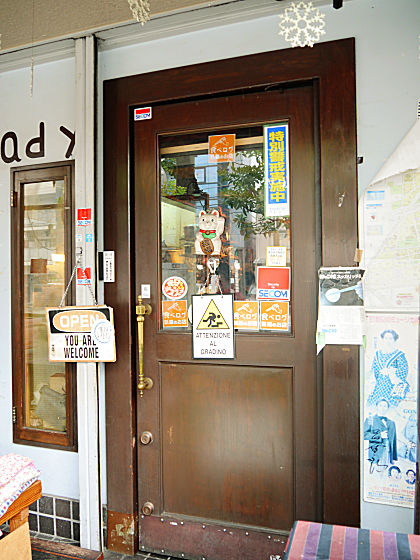 The shop is indeed in a showa atmosphere such as a coffee shop, there are counter and table seats. In the coffee shop it is rare and smoking is not smelly.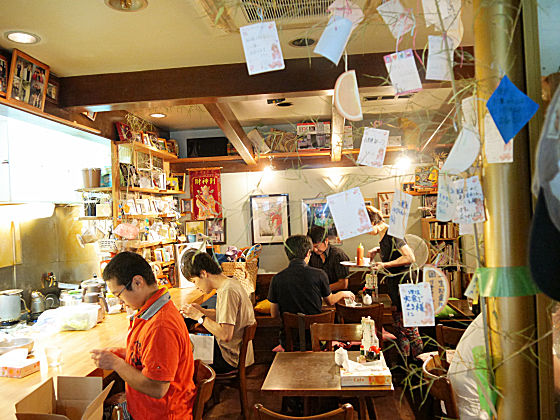 Various pictures were displayed.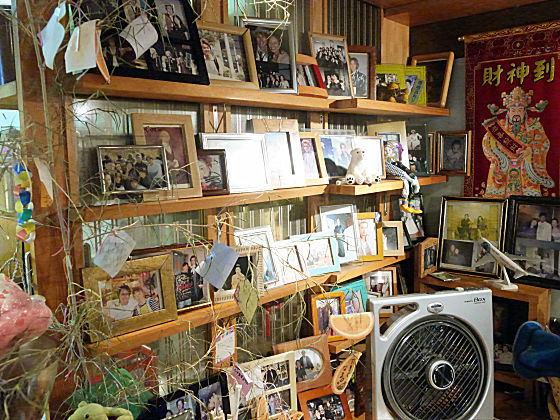 The shells of eggs used for morning and American style are thrown away in large quantities.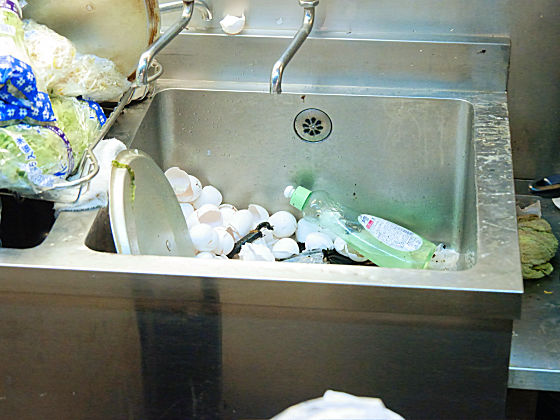 I will take a seat and order a menu. This time there are fried eggs using 4 eggs "Morning(600 yen including tax) "and 10 eggs"American style(800 yen for tax) and small eggs (600 yen for tax), and drink ordered iced coffee. Morning has become last order at 10:30.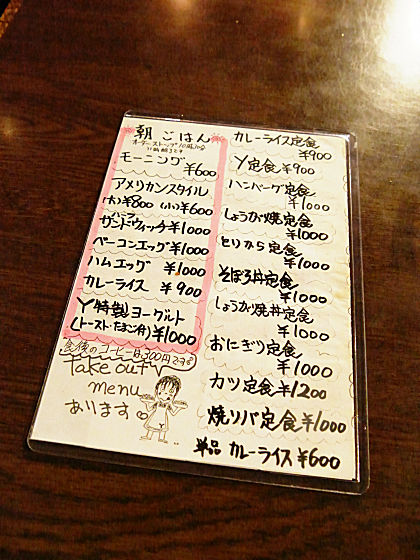 Ice coffee with jugs arrived first.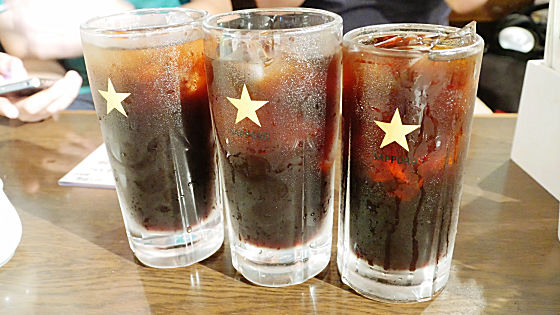 I do not drink iced coffee with a mug, so it made me feel strange somewhat. Bitterness and sourness are not strong, but it is finished with no habit.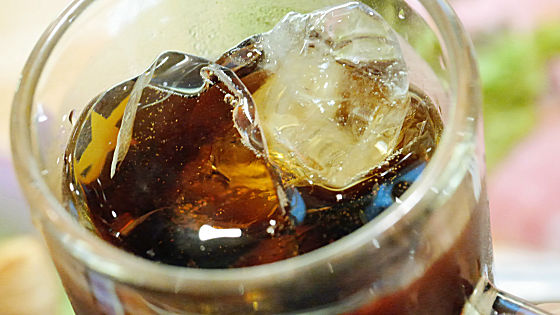 All menus arrive in about 15 minutes to wait. Compared to iPhone 5 you can see how big dishes.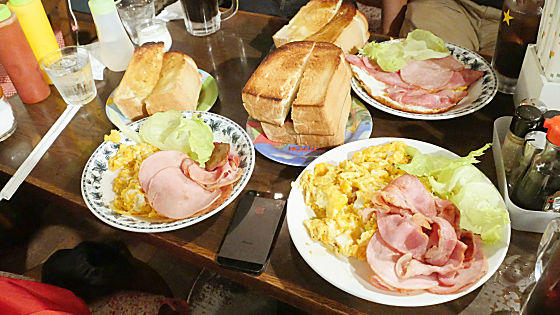 Morning has 4 big ham · bacon · 4 eggs on it.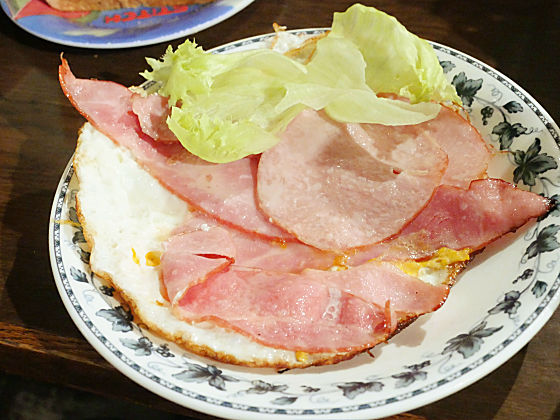 Although the size of this surface looks like a normal size for bread ......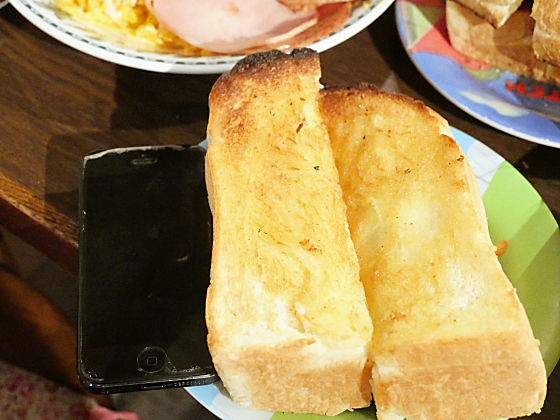 Compared with the iPhone 5, I understand well that it is thick.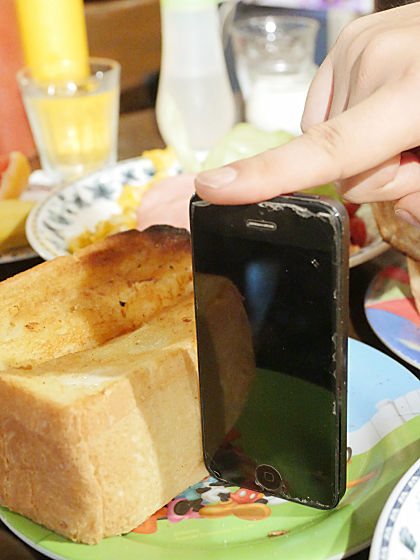 Bacon is of an ordinary size, but it is quite a volume because it is about 4 sheets on it. There were things that were well burned and others that were not.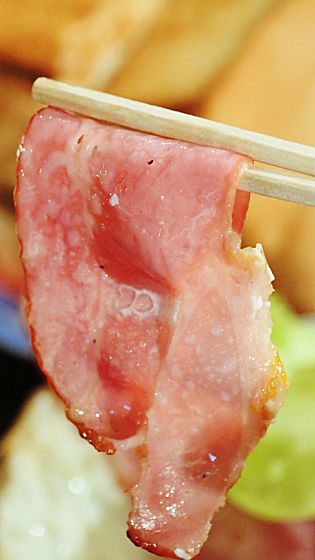 Ham is normal if it is one by one, but because there are three, it is quite a volume.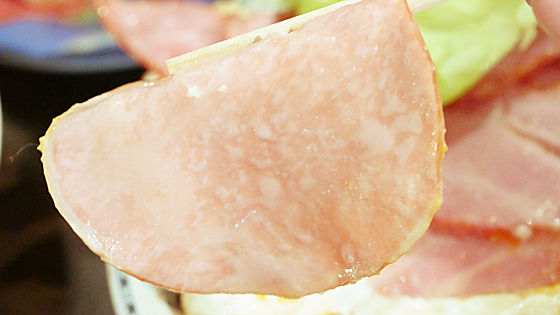 Eggs under the ham are mostly in the state of raw-burn, but I enjoyed a rich taste as I use fresh ones that can be eaten raw.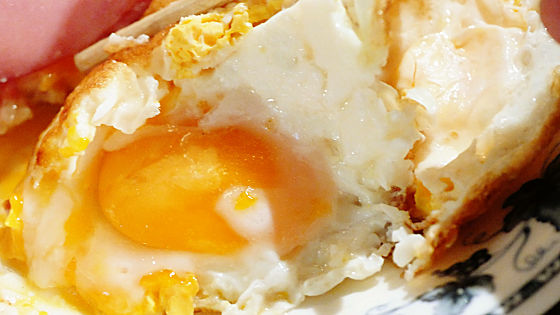 It's also nice to have eggs and eat ham or bacon.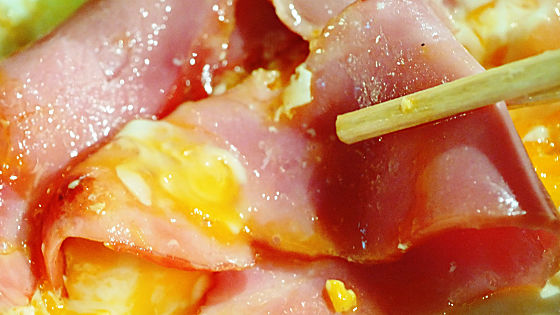 Because there are a lot of oils, lettuce was thankfully felt.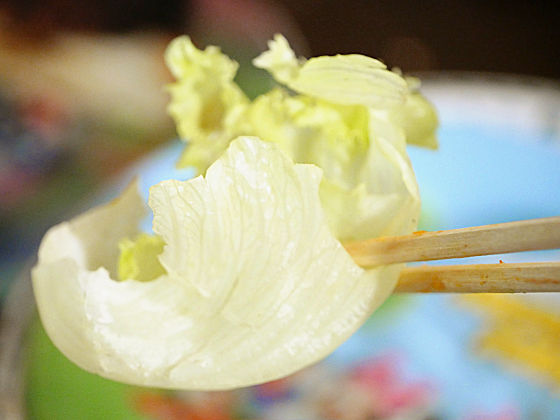 The bread has plenty of margarine and it has a volume that is quite rich in taste.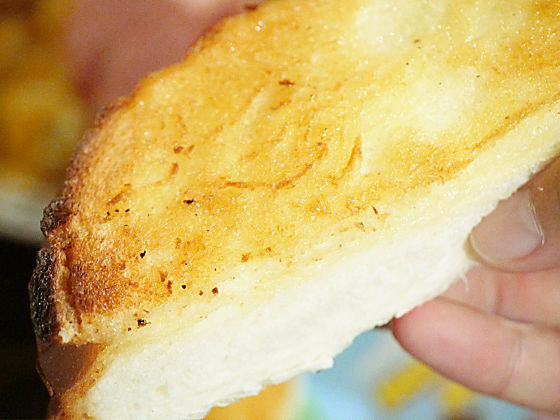 Because I get tired of the same taste, recommend attaching eggs and eating with bacon and ham.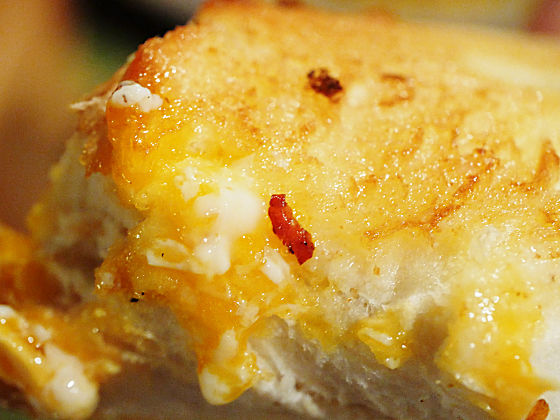 The American style is small with 4 eggs on the left and 10 with eggs on the right. Compared to Morning, basically the making is together except that the fried eggs became scrambled eggs.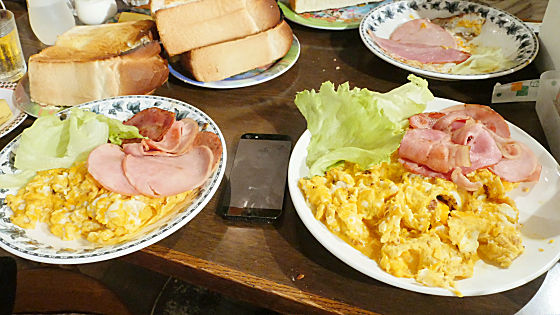 Small American style is the same size as Morning, but when it is big it twice the amount. It was about the same height as iPhone 5 when two panes were piled up.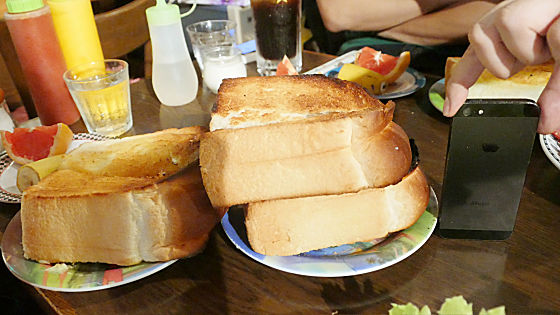 The amount of eggs is not extraordinary for scrambled eggs.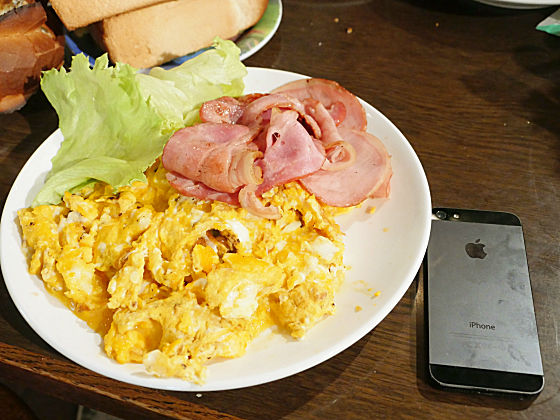 A clerk says that morning that can enjoy a raw texture seems to be able to eat eggs deliciously, but the scrambled egg's maturity is also good.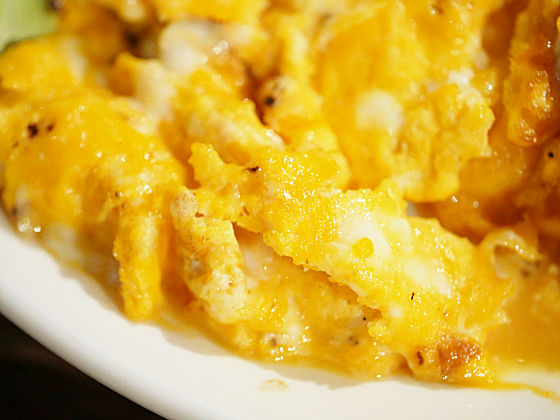 Ham had quite a lot of cards compared to the small size.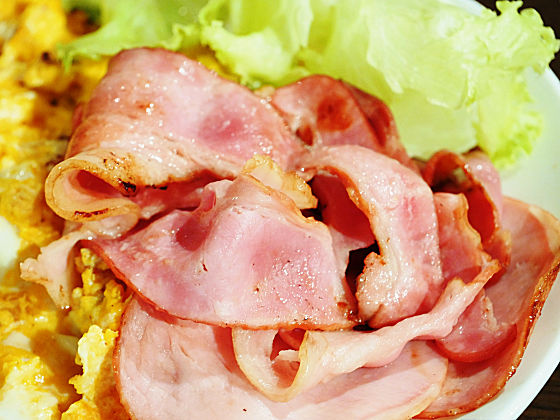 First of all I will continue to eat from scrambled eggs. The taste of eggs is good, the texture is close to omelets. Although the amount of eggs was quite large with 10 pieces, I felt that I could eat anything at first.



Because the taste is hardly attached, salt and so on ....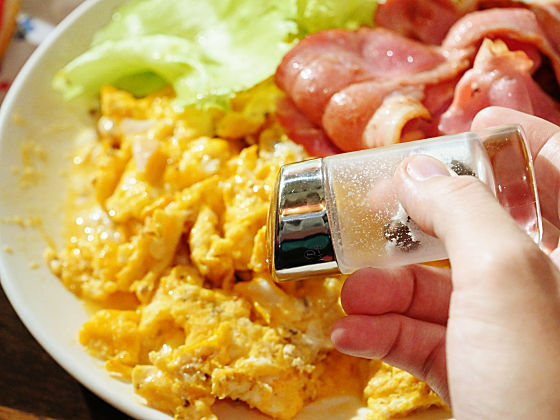 I will eat more and more pepper.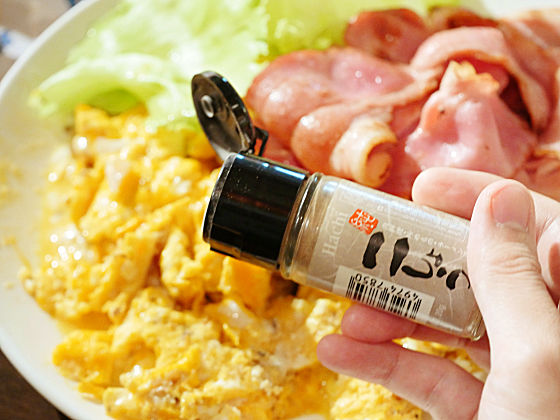 Still it gets bored with a bit of taste, so if you eat it with ketchup, you can eat sod a little bit with sourness added.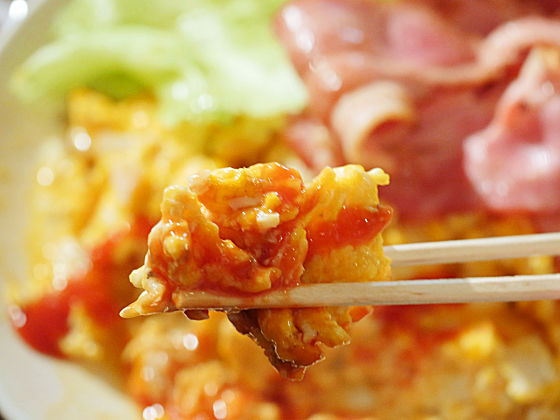 Of course you can eat bread with eggs or bacon OK. As bread has quite a lot, it seems better to eat more bacon, ham, scrambled eggs on the plate.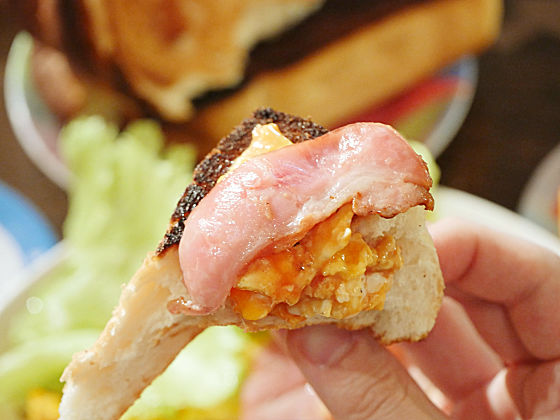 The American style large bread was pretty burnt for some reason.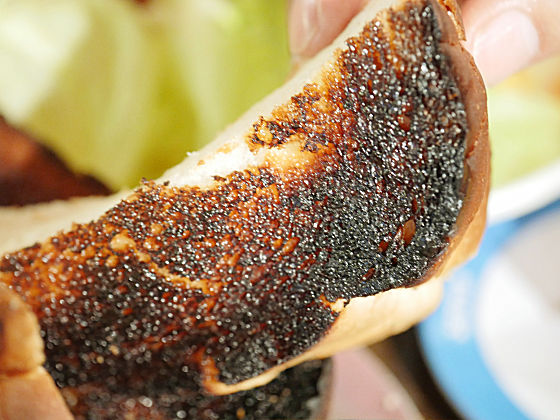 Eat a bread and a side dish ...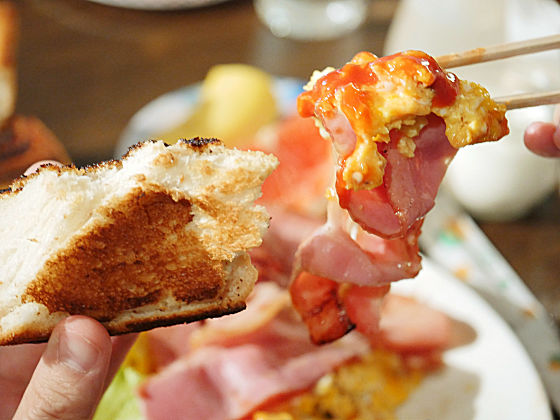 One of the refreshing feelings to eat with coffee Y is to make the drinks flowing excellently.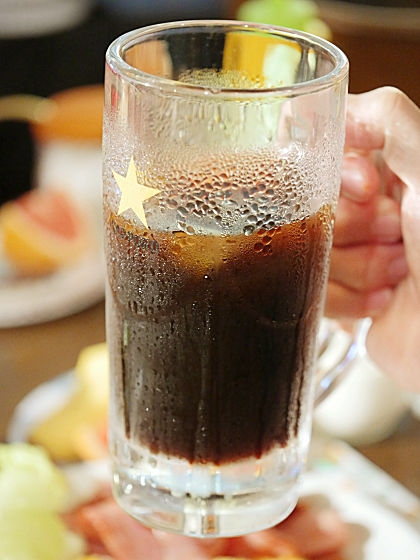 However, if you eat half as much, no matter how much you change the taste, you got tired of the taste of the egg and it felt like putting it in your belly rather than just tasting.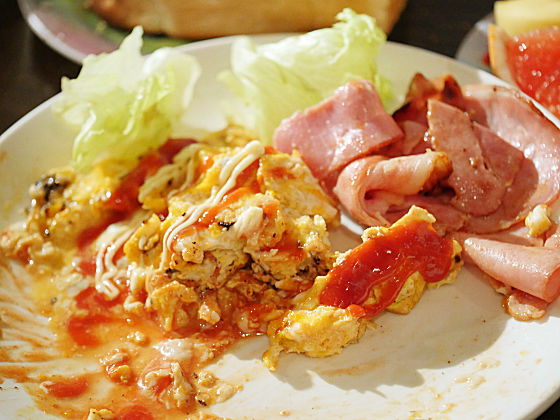 When your stomach swells, if you use ketchup it will be refreshing with some sour mouth, so maybe you should use it in the second half of the game.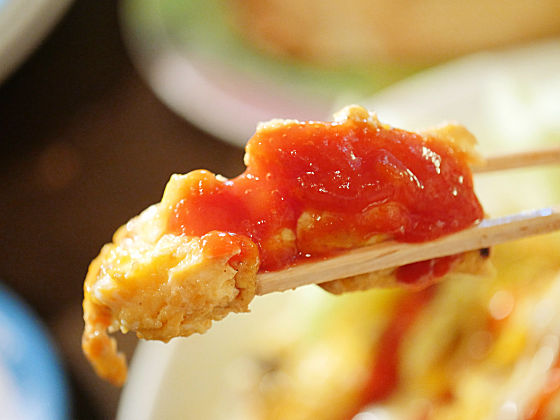 About the same amount of bread as the height (about 12.4 cm) of the iPhone 5, it is equivalent to about 6 pieces of bread (about 2 cm), so it is about 1 loaf amount. Especially bread gathers heavily in my stomach.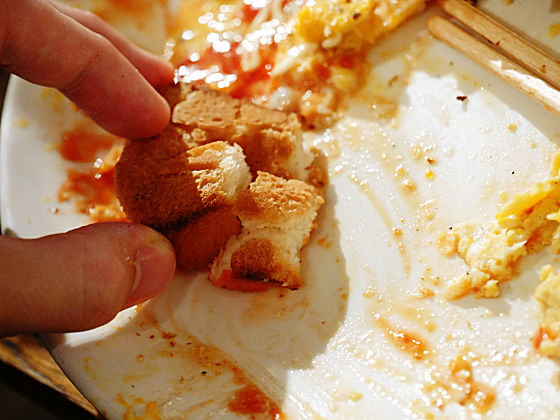 The last bite.



Complete food. Although the price of 800 yen including tax in this amount feels pretty cheap, when you eat alone, your stomach seems to be cut off. Some customers seemed to leave even if they share a large amount with their families. Because an ordinary person raises a sound with a small amount, it seems better to stop asking for the size of the American style except those who are confident in the equivalent stomach bags.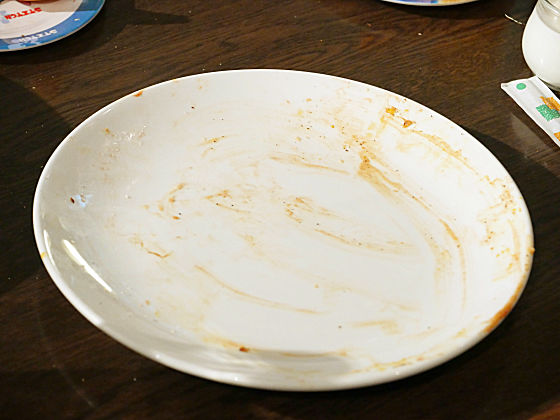 Finally grapefruits and bananas were served but it seems that there are times when these are out on service and when it is not. Although grapefruit makes the mouth refreshing, bananas tend to accumulate in the stomach so it may be painful after a meal of coffee Y.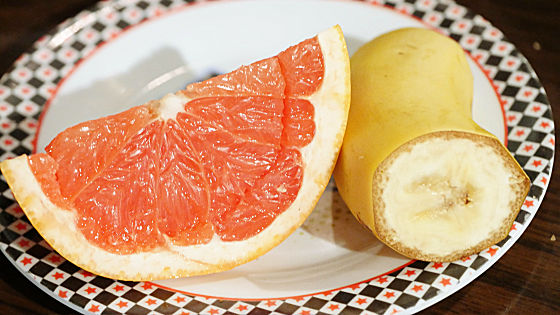 We visited with three people this time, but by the time we finish eating, everyone is in a state of glocky. I finished eating around 10 o'clock, but my stomach swelled out so that no lunch was needed.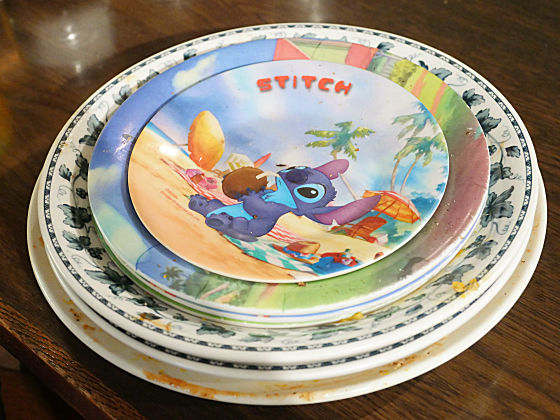 Coffee Y is open from 8 am to 6 pm, closed on Sundays and public holidays. Because there are a lot of menus other than morning, it is recommended for people who are confident in stomach bags. The bamboo near the entrance of the shop was hanging a strip called "The next can be completed".