I have been eating eel don with an eel which opens even in the middle of the night for workers in the market "Tenpo ya"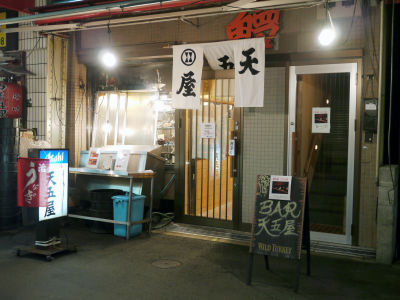 Near the Tenjinbashi muscle shopping district in the Kita Ward, Osaka City there is an eel called "Ten-yosan". CloseTianan MarketThere were many people who worked even in the late night and early morning, so it was a famous shop because it is open from midnight, but now it's normal to be open from 18 o'clock so I love the people on the market at all I tasted what the taste was like.

Review from below.
Eel "Tenshiya" official website
http://www.tengoya.com/

This place is around here. It is located off east from Tenjinbashi muscle shopping street (Tianyu shopping district).

View Larger Map

Since it is not a big store, it seems to miss when walking around.



The second floor is a bar.



Business hours are sold out from 18 o'clock. Are you off?Saturday at the siteIn fact, it was Monday. It seems there may be a change depending on the month, so it seems better to check in advance if you want to go definitely.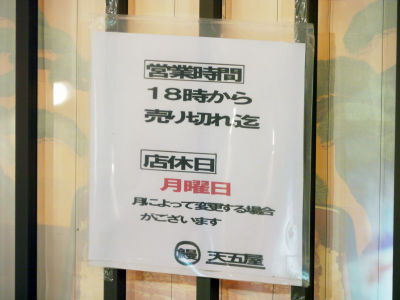 "Eel beddingInside a long and thin shop like.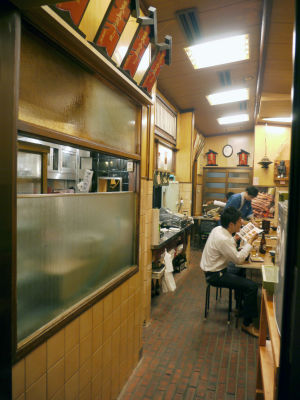 Daikoku which was decorated.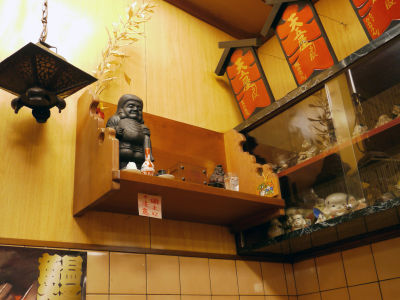 There were a lot of "large entrance" boards lined up.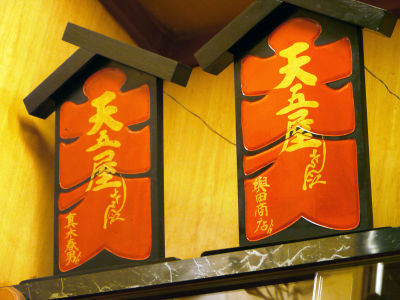 The menu looks something like this.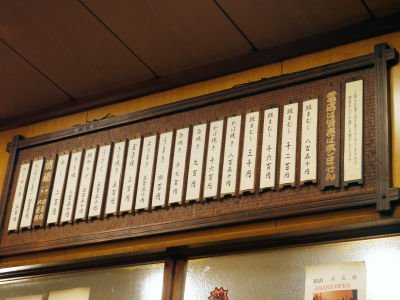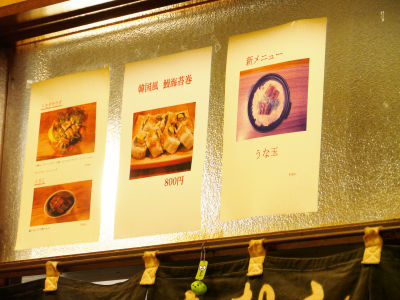 It's easy to understand with desktop menu with pictures. This time I made it to the upper set (3750 yen) of "Two-tiered pile of eight pieces + upper finish + liver sipping or ball sucking".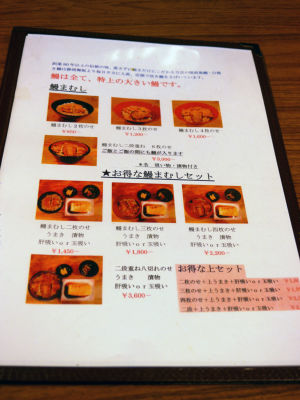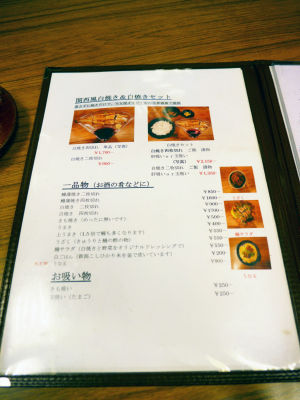 Because the store is narrow, you can see something making it behind you immediately.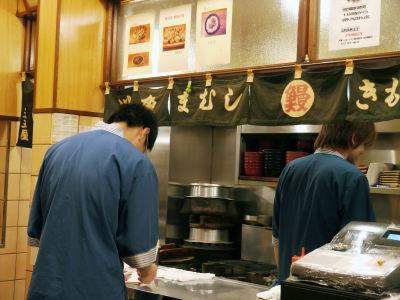 First the upper duck appeared.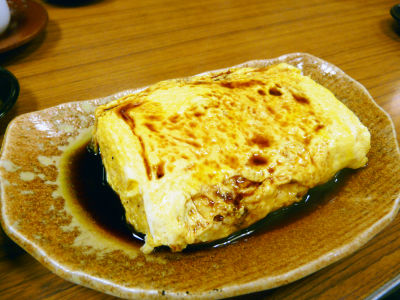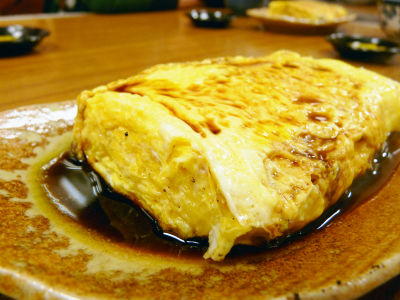 Freshly made eggs are fluffy, inside is rough.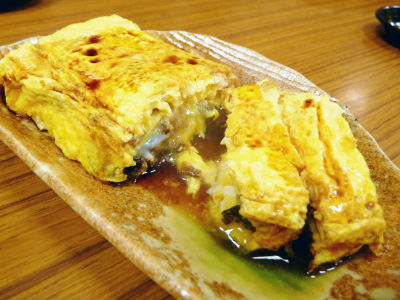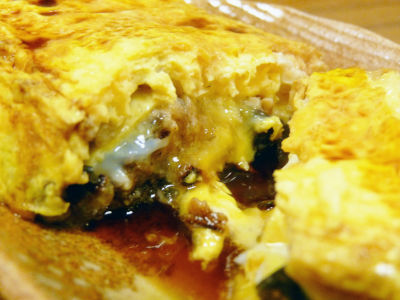 There is a solid eel in it.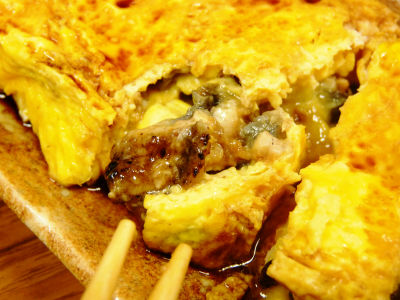 Next is an eel bowl.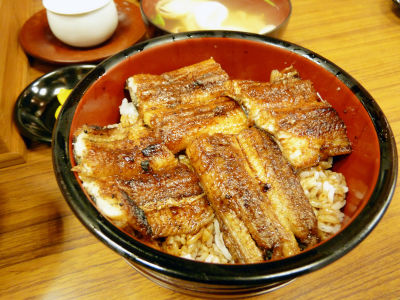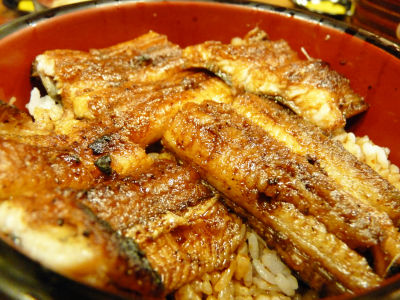 Since there are eight pieces of two-tiered papers, as you advance on rice, four more eels will appear. Eel is not a feeling of being fatigued, but it is baked crisp all at once. The surface is burnt and baked and it is a texture that you can not duplicate even if you make an eel bowl at home. Honestly, beforeEat a variety of eels and compareAlthough I thought that there was not much difference from the result, comparing frozen steamed eel and baked eel was the first mistake. Baked eel comes out of fat seeds, it feels like fish dishes.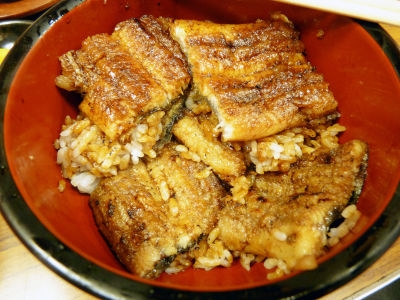 Here is a liver.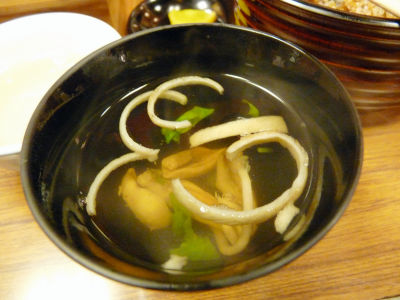 Unlike the instant's liver sorrow, the liver taken from the eel which has been handled is included as a trolley.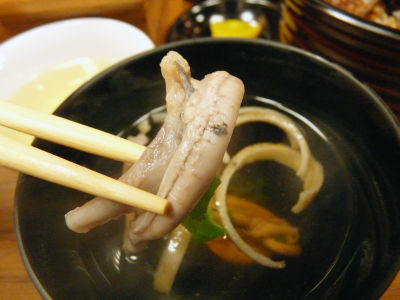 Ball Sucking. Because I am eating a lot of eggs in the Umaki, I may get over a small amount of eggs.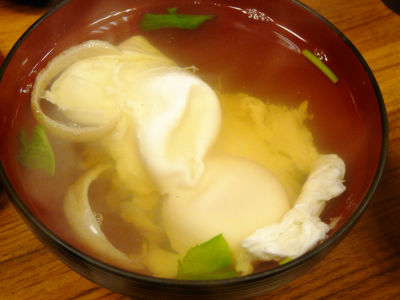 At first I thought that the volume might be missing, but it is just the right amount of bellybone.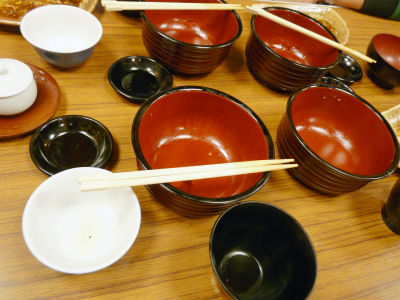 A kitchen. When I thought that rice was delicious, it seems to have cooked in a pot.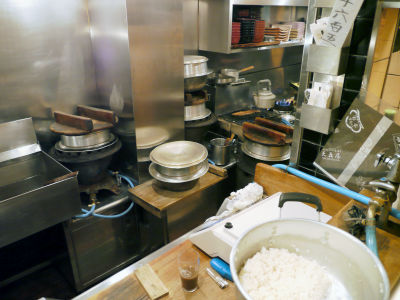 Eel can be brought home.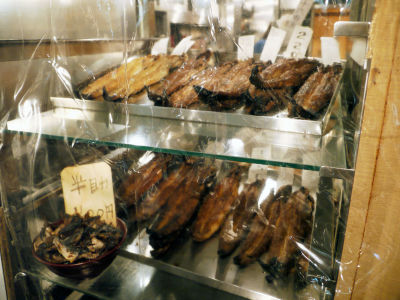 The taste is good, the stomach is swollen and the satisfaction feeling is high, but the price is also raised. It seems there was also a pretty cheap eel bowl, but it seems that the price has risen due to the substitution of shopkeepers. It may be difficult to provide cheap and delicious eel bowl with the change of the times.