A visit report of a popular little eel "Yamanobu" to a neighborhood salaried worker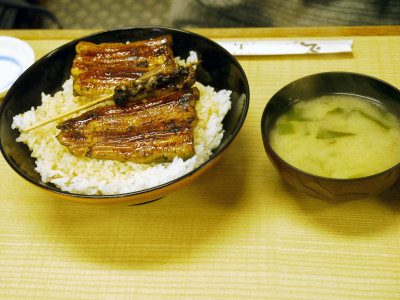 "It is open until midnight"Tenshin store"And one whole eel was used" surprisingly heavy "with"With Minami UnaGIGAZINE editorial department which was wandering around various eel stores. An editorial member there brought information that "By the way, there was a small but nice eel in the vicinity of the Hanshin Oishi." It seems that it is quite a crowded shop at lunch time, especially that many people buy it as a takeaway lunch.

I actually went to see what kind of eel shop is.
The place is here. I went quite south from Hanshin Oishi Station. Famous as a brewery manufacturerSawa no TsuruIt is nearby.

View Larger Map

It is a scenery that you do not know exactly which one is in the shop, but the building in the middle (behind the wagon) is "Yamamun". By the way it was around 18 o'clock in the morning before closing, so when I confirmed to the uncle of the store "Can I still go?" I got "OK" OK.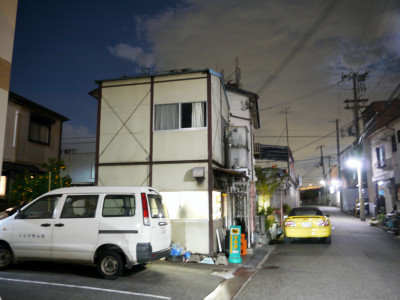 It also took good care to make sure that this is an eel.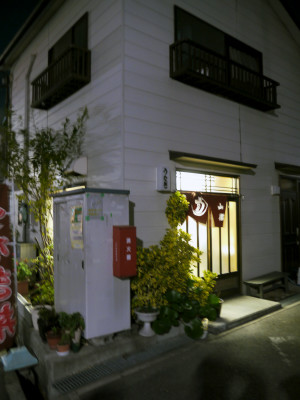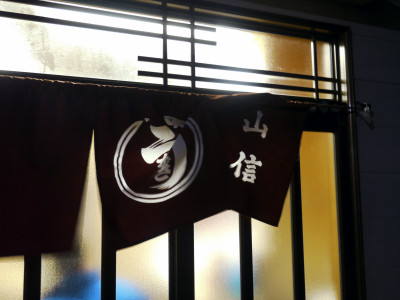 The inside of the shop is quite narrow even if it is a dining room. There are two tables with 4 seats each, there are counter seats, total of about 12 seats.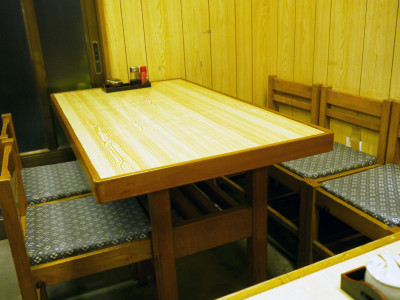 "Skewering three years' split eighth year grill is life." I feel a cheek of the eel craftsman.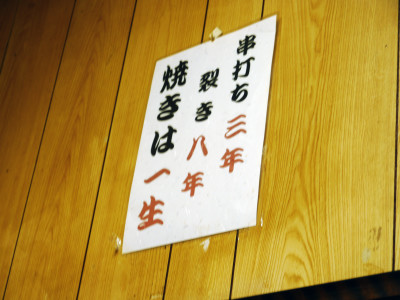 There were various kinds of travel knowledge attached. Pepper seems to be a perfect combination for greasy eels, as it helps digest the fat.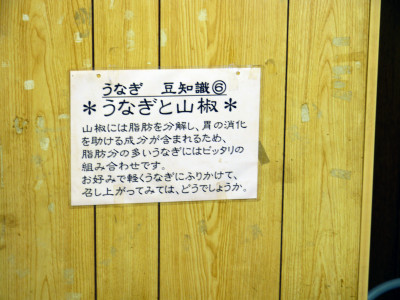 Three types of menu are simple, "Special Ochonori 1000 yen, Uemei Bowl Drink 800 yen, Eel Bowl 600 yen". Business hours are from 11 o'clock to 18 o'clock.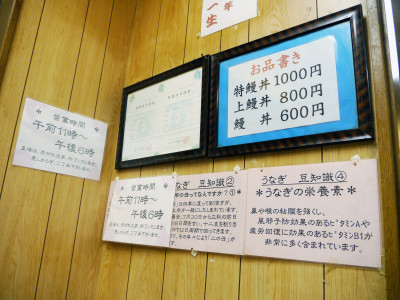 It is an eel bowl for 600 yen.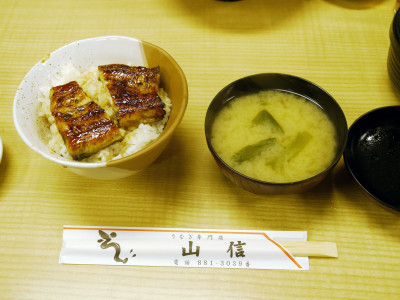 Two eels. It seems that it is three pieces when it is a top bowl.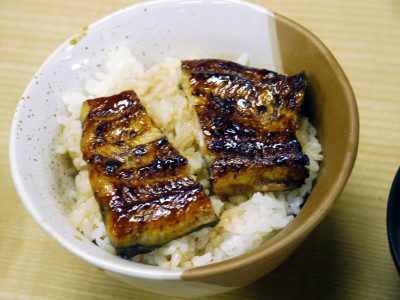 Here is a special eel bowl for 1000 yen.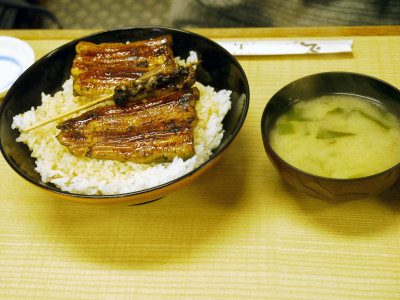 Liver skewers only follow special don bowl.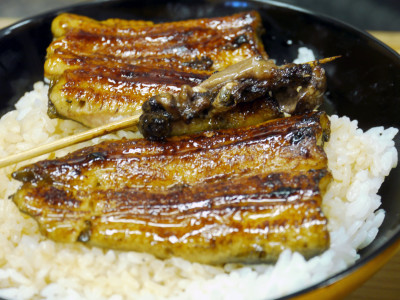 The eel is baked and slightly heavy. The eel itself is a little bit more greasy to those of the heavenly shop. It will be fine for lunch, but the volume is rather small. Since the amount of rice will be adjusted from a little to a large amount, let 's have a lot of people want to eat gatsuri. Even if you eat eels first, pickled dishes of cabbage are waiting.