I went to "All-you-can-eat Steak & Curry Mussoba noodles" that you can eat meat and pasta as much as 1350 yen for 90 minutes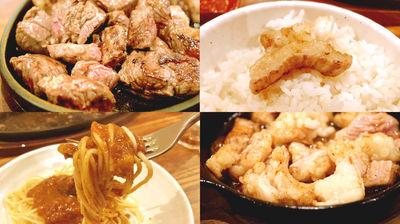 When I notice it, it is only a little left in 2017. I thought that the end of the year is busy and I thought that vitality is needed to greet the year 2018, whereas in Osaka · Umeda "All-you-can-eat steak & curry Mashoba noodles"It is 1350 yen tax excluding steak and pasta that you can offer all you can eat all-you-can-eat plans for only 5 pairs a day, so go to the shop and actually eat steak and prepare for the year 2018 It was.

"Shock! Steak & pasta & buffet all you can eat!" 90 minutes ◆ 1350 yen (excluding tax) | Noodle (Korean cuisine) | Hot pepper gourmet
https://www.hotpepper.jp/strJ001168847/course_cnod01/

The address of noodles is "5-4 Dojyamachi Kita-ku, Osaka-shi, Osaka"is.


Three editing members came to a noodle cattle.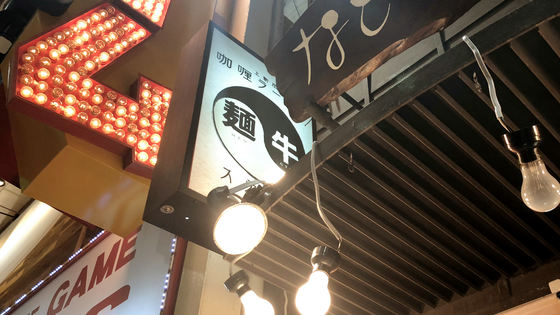 Even on the panel placed in front of the shop, I was expressing all you can eat steak.



There are stairs behind the panel.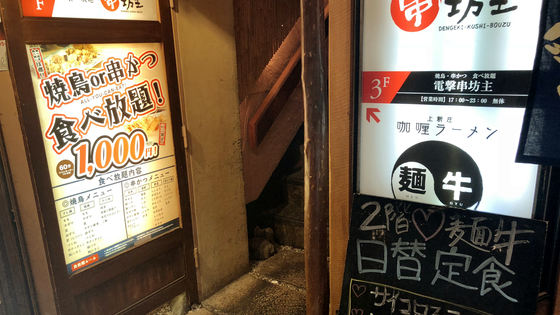 Going up a little steep staircase ... ...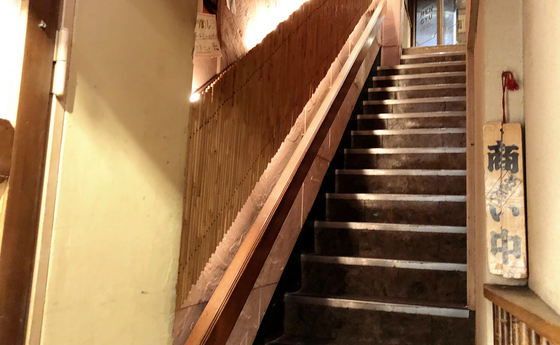 There was an entrance of noodles. There are counter seats and table seats in the store.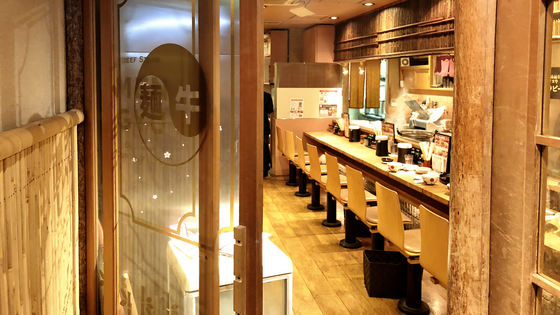 In the refrigerator just beside the entrance there was a meat lump asleep.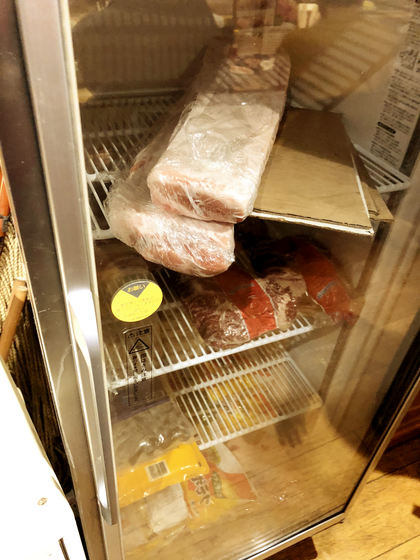 On the guided table seat there was a menu with the logo of the store drawn.



Beef used is from the USAngus cowThat of things.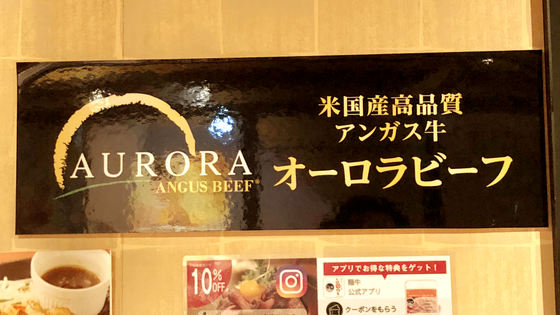 All you can eat is 950 yen including tax for 90 minutes, last order in 75 minutes, first prepared dico and steamed cow stamina for the number of people, so you can order meat at once, you can order meat at the same time We will receive an explanation of the basic rule that there is a limitation that can only be ordered up to quantity. You can choose from six types of meat: "dice steak", "grilled beef stamina", "chicken steak", "big tongue", "hormone" and "sausage".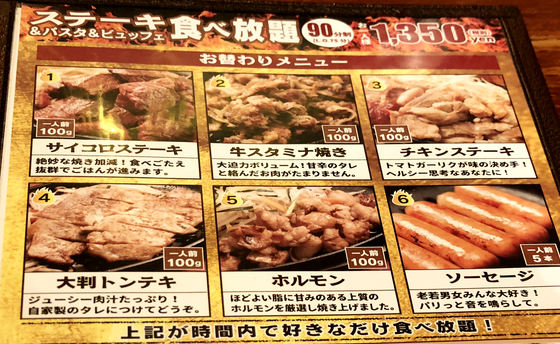 In addition to the store there is a special buffet corner, pasta and home fries, spicy bean sprouts, rice, miso soup, green salad is also all-you-can-eat.



As shown in the image below, all the drinks are prepared, you can order unlimited drinks all at once with alcohol tax 1000 yen and tax 300 yen.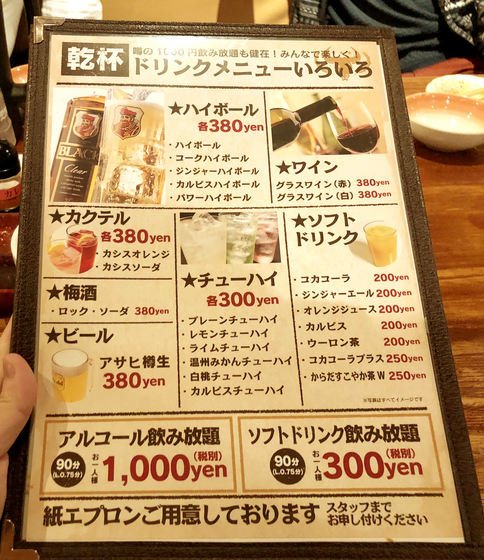 The clerk brought along with the menu table is sagging. The left is tomato garlic sauce and the right is steak sauce.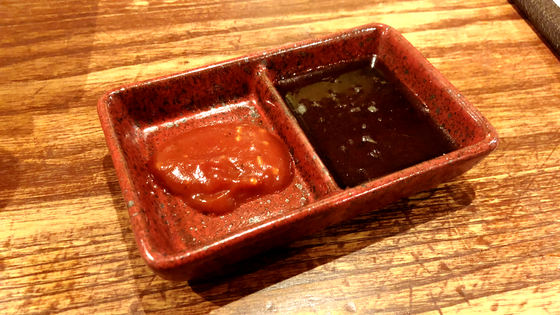 In addition, seasoning such as ponzu and garlic sauce was placed on the table.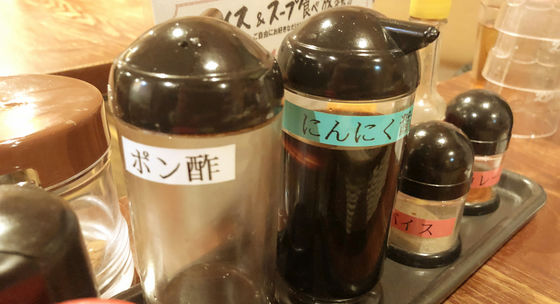 There was a curry mildews shop, curry spice and special spices were also there.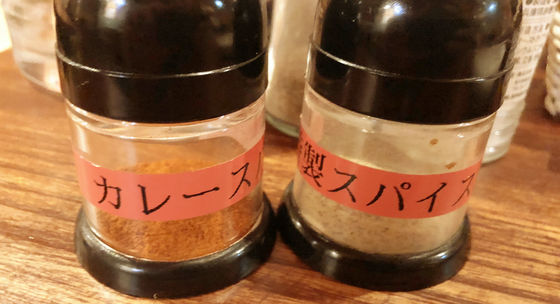 And there was also a lemonco for people seeking hotness.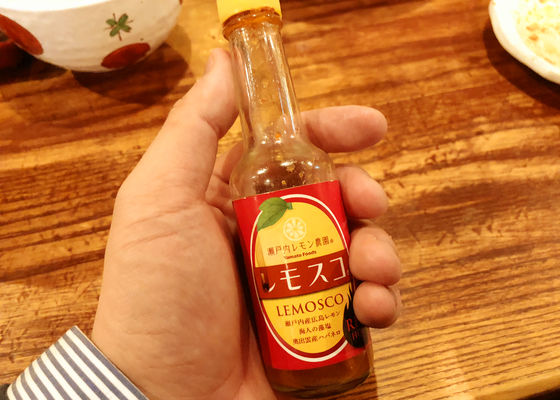 Furthermore it was placed up to the garlic tip. There is something encouraging that this seasoning is abundantly prepared only in the situation that eats a lot of meat.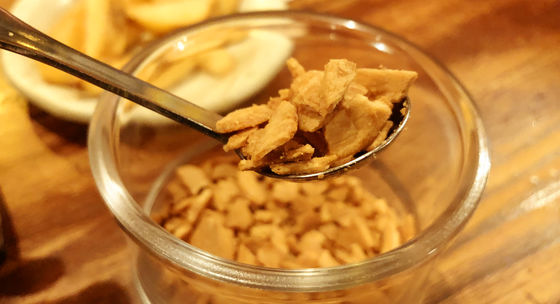 About five minutes after arriving, three grilled dice steak and three baked beef steaks were brought. It means 100 g per serving, so 300 g with this. Dice steak is medium rare and has good baking colors.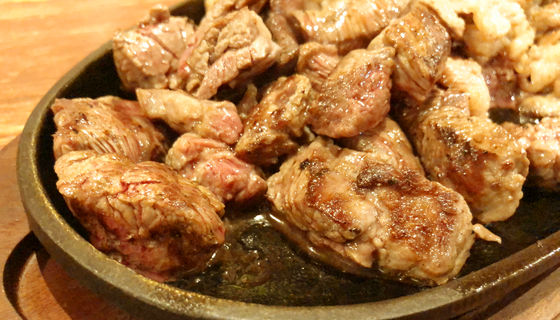 I will put on the sauce at once. Although it is juicy, it has elasticity and the umami taste overflows in the mouth. It was softer than I thought, and the editorial staff who unfortunately hurt my teeth on this day also was pleased that "I can eat it in this way."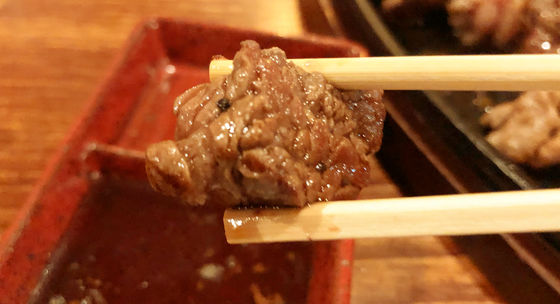 I tried it with garlic oil and tried it. While the punch is working with the flavor of garlic, you can eat the steak more easily than you thought.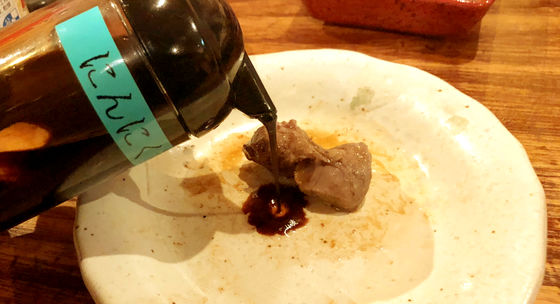 When you apply a special spice, chopsticks advance with the scent of spices like curry.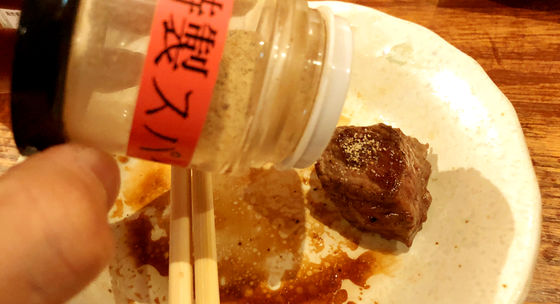 Cow stamina grill is sweet seasoned with gut and soy sauce like slice of grilled meat, but it is not too much too thick. This is good! Three servings were consumed in a few minutes.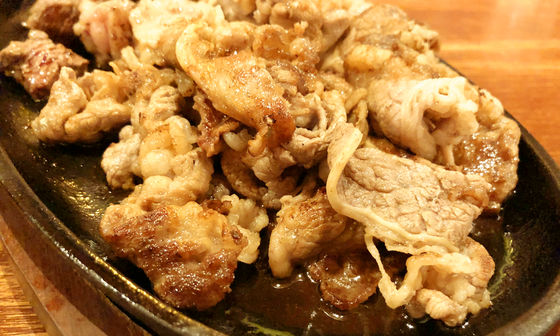 Order the next menu and turn your feet to the buffet corner until you reach the table. Potatoes, pasta salads, green salads and bean sprouts are placed.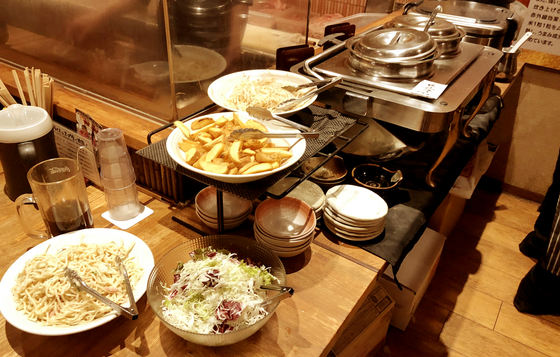 When I thought that there were two pan lining up in the back and opened the lid, pasta noodles were contained in one side.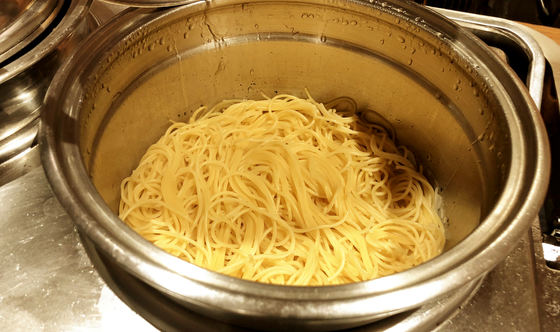 When the other pot was emptied, a meat sauce was contained. The ground meat was small, but the eggplant was in it.



I actually tried it on a plate. The menu was "Today's pasta", this time it was Meat sauce spaghetti, but various pasta will be prepared depending on the day.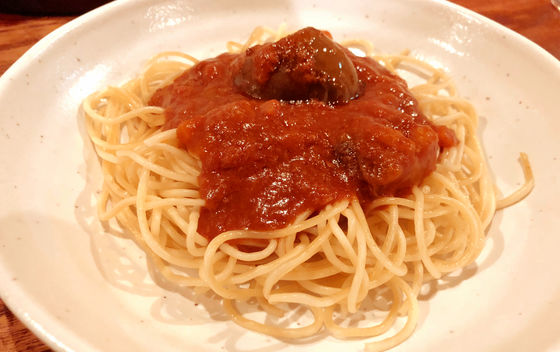 It is slightly sweet light seasoning, but thanks to the eggplant that entered, it became a pasta that got satisfactory satisfaction. Because the minced meat is small, it is just right to eat meat during the meal.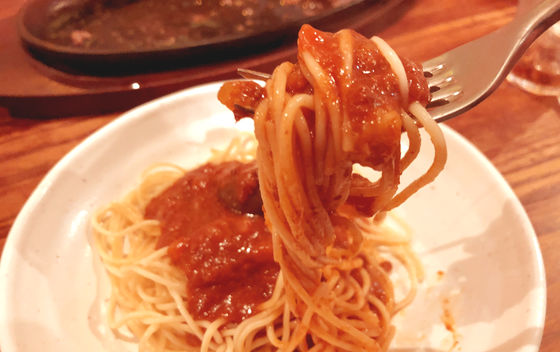 While enjoying pasta, "Chicken steak" "Large format Tonteki" "Hormone" arrived.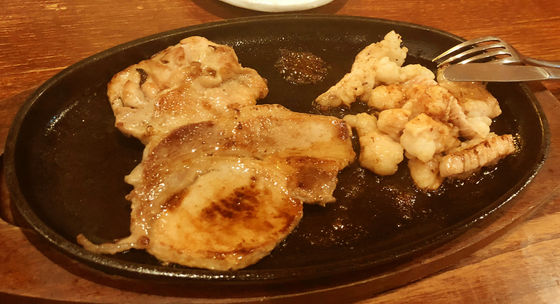 Large format Tonteki is totally different from dice steak, the fleshy quality is solid, there is a considerable eating response.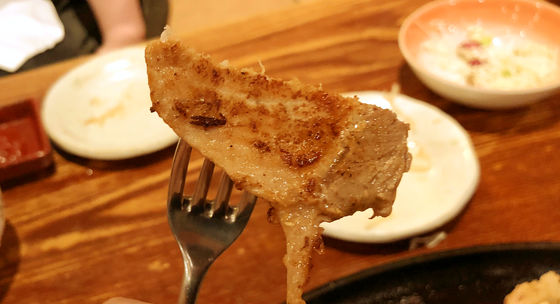 Especially compatibility with tomato garlic sauce is outstanding, it becomes the taste of Western food at a stretch.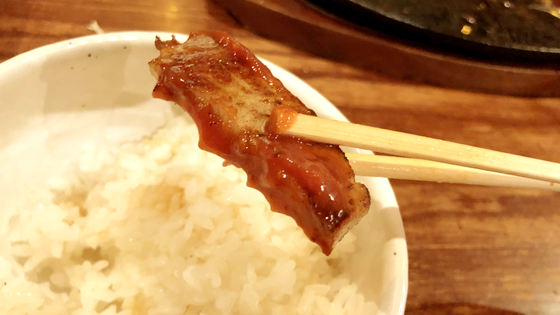 Chicken steak was baked chicken breast meat.



It is very light and meat is tightened, so it is recommended to shake the salt lightly and eat easily.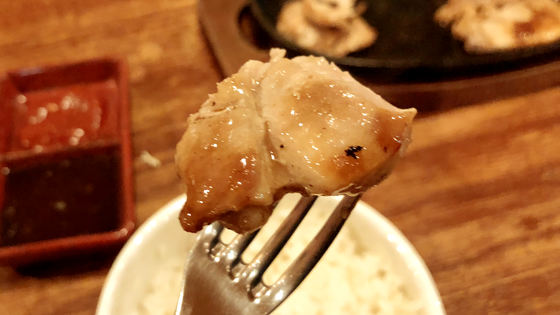 The hormone here is the most popular among all editorial staff. It is a baked snake (cow's small intestine). There is plenty of lean body and there is no smell, sweetness and umami are felt adequately.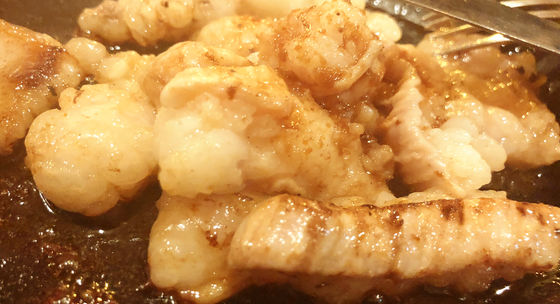 I drool a little of soy sauce and put it on top of white rice and eat it, it is a good deal to go for any number of cups. Besides hormones and white rice, I was surprised that I could eat many really many cups in time.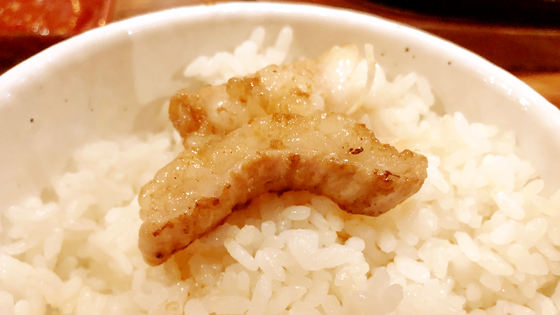 Also, when curry spice on the desk was applied, the flavor became curry flavor and the rice further advanced the taste.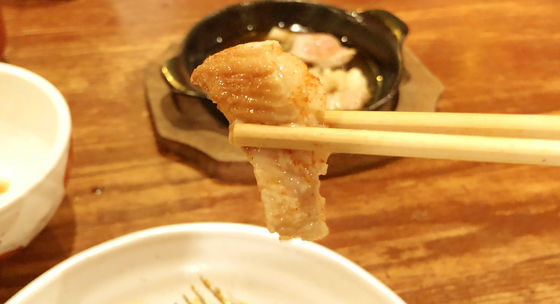 When the mouth is rising with the fat of the meat, you can relax with a miso soup in the buffet.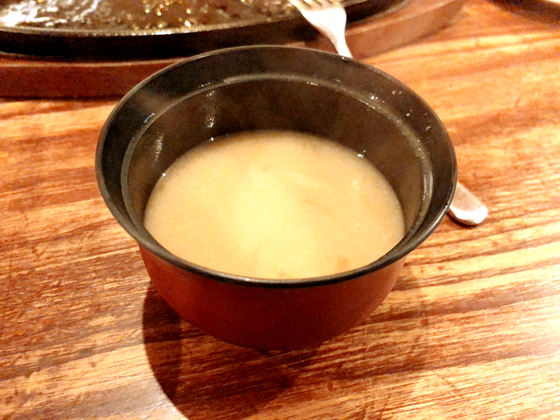 Then sausage. The sausage was on the menu "Sound a crisp sound", but it was not feeling crisp and sound, but it was pretty soft finished.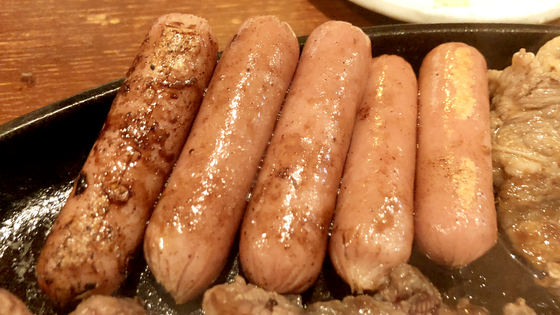 All meat is served at 100 g per serving and there is a limitation that you can order only up to the type and quantity for the number of people at one time but it is about the time you have eaten 3 to 4 servings per person around 60 minutes We ordered a lot of satisfaction. The flesh came about at an interval of about 15 minutes, so it is not a feeling that the next flesh will come steadily without a break, but during that time I felt a sense of relaxing at the buffet pasta and salad. I thought that the time limit of 90 minutes might be a little short, but the satisfaction of meat and pasta was bigger than I expected to actually eat, it was just right time setting.

The all-you-can-eat plans for this steak & pasta & buffet are 1350 yen, excluding tax. However, please be careful as it is a plan that requires reservation only for 5 pairs a day.