I went to "Mountain Foot Garden" where Genghis Khan is grilled with juicy meat in a huge "toru"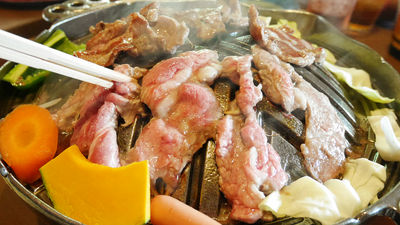 A shop that is able to eat Teppan-yaki in huge terraces, remodeling "tara" used for brewing soy sauce as a meal space is located in Osaka / KishiwadaMountain Raiden"is. Since I was concerned about the unique store concept of dining in a barrel, I actually went to a shop and ate a juicy grilled meat.

Barrel shop: Sanfei-en Garden The most popular
http://www.sanrokuen.com/

The address of Mount Fukuen is "Kawaicho Kishiwada City, Osaka Prefecture 1221-2". It is a distance of about 10 minutes by car from Kaizuka IC of Hanwa Expressway and Izumi Kishiwa IC respectively.


A huge sign at the entrance is a landmark.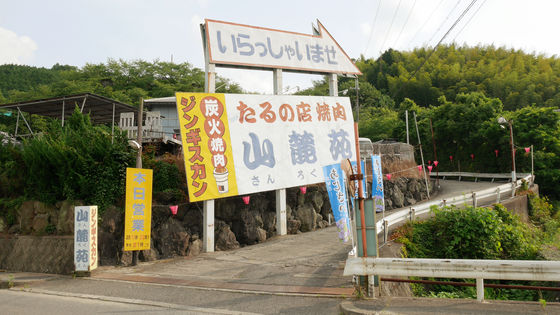 It's quite uphill & curved so I will climb slowly.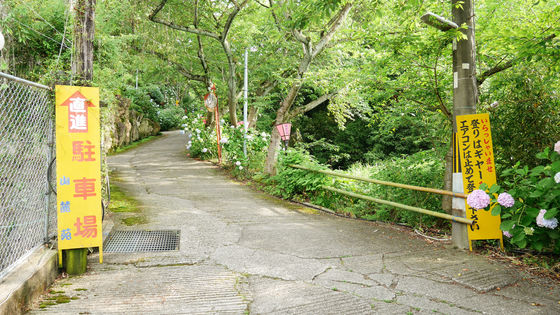 Because it is a steep uphill so too, there is also a sign saying "Climb up with Gear 1 to stop the air conditioner and climb it."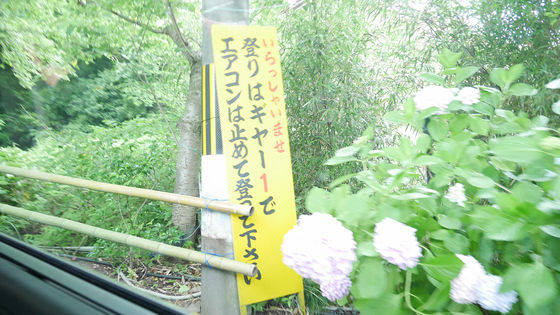 There is also a sign that "At the foot slope of heart break" is quite steep gradient.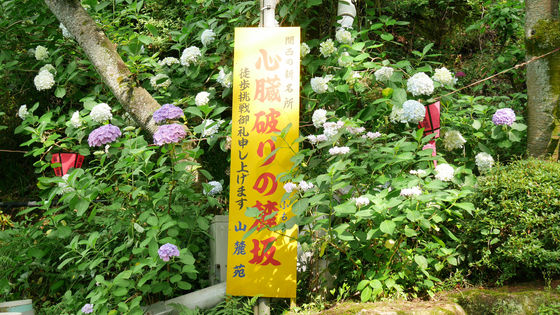 As I go up the slope, it is the word "business today". There is a parking lot in front of the overpass.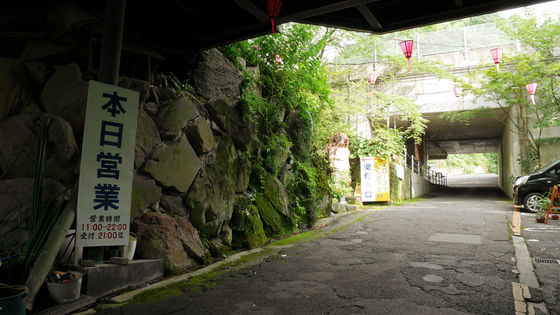 When I looked up at the top, I found a brief.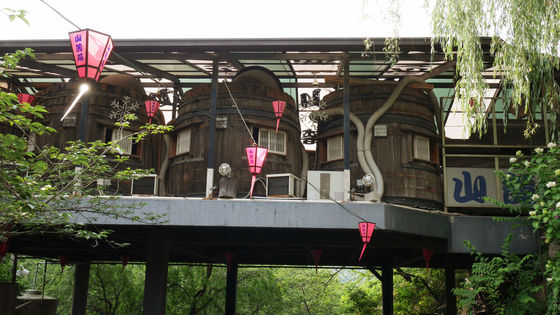 At Mount Fukuen, it is OK to bring a dog and have a meal.



Newspapers introducing the four seasons of Mount Fukuen such as cherry blossoms and autumn leaves.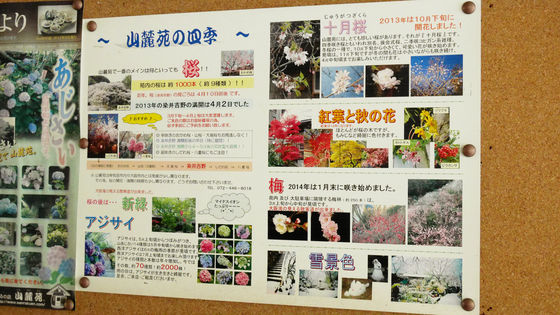 About the sheep used in Genghis Khan.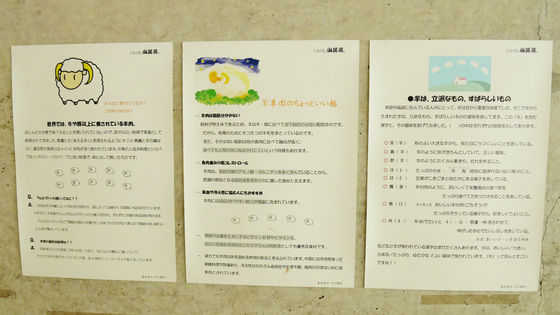 Bringing in food and drink is prohibited.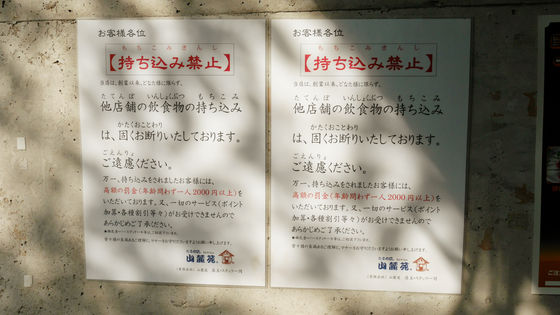 At the entrance of the shop, there was a huge stalk.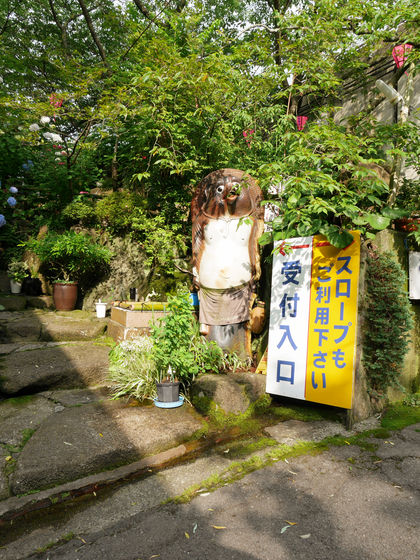 At the feet of the raccoon, a small ken with carp swimming.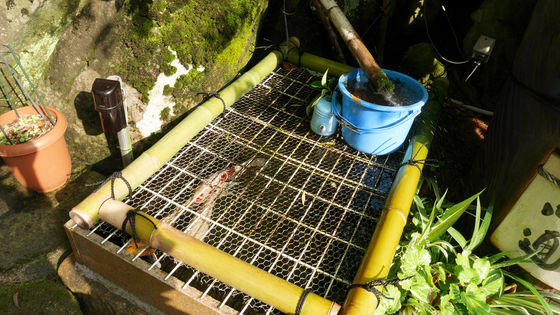 As you approach, the carp will make your mouth flutter.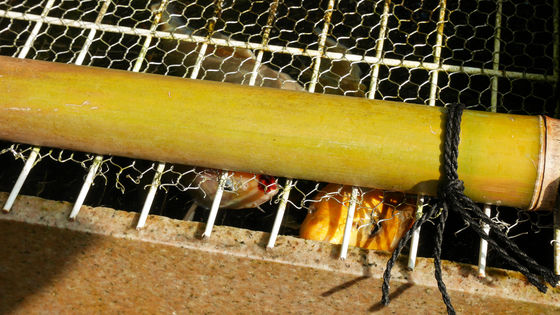 When I visited in early June, hydrangea were blooming around the site.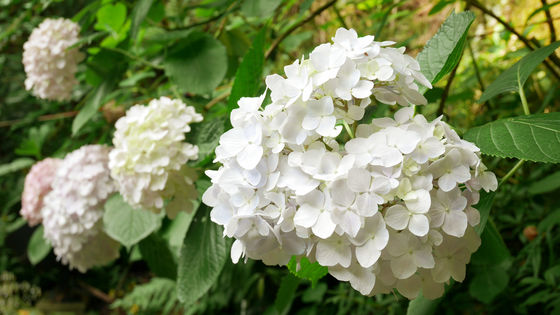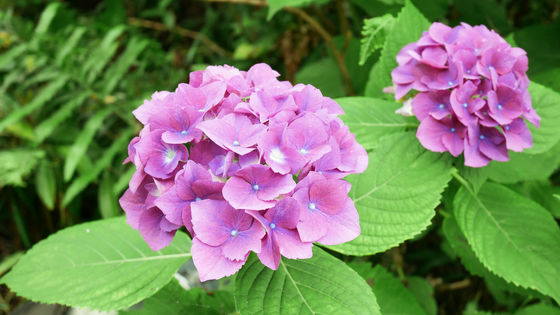 About 150 hydrangeas are planting 1,000 ~ 1,500 pieces.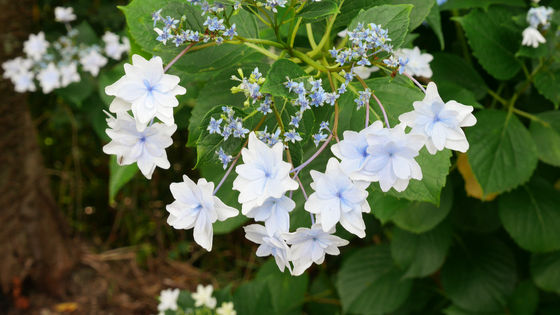 I will climb a narrow slope towards reception.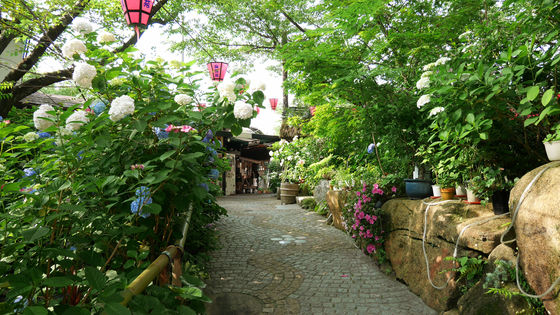 The meal space is made by remodeling the huge "tara" used for brewing soy sauce. It was said that they were bought from the brewery of Sennan, Kumakura, and Binzhou in the original. Each corner is a private room for 4 to 20 people.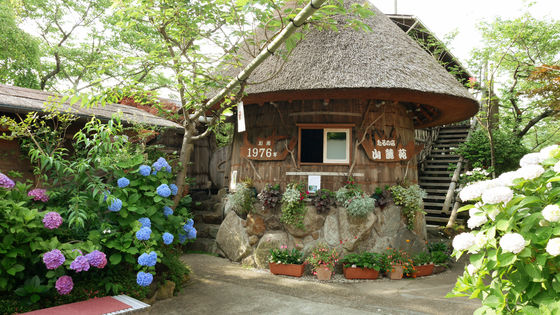 Several rows are lined up on a large site.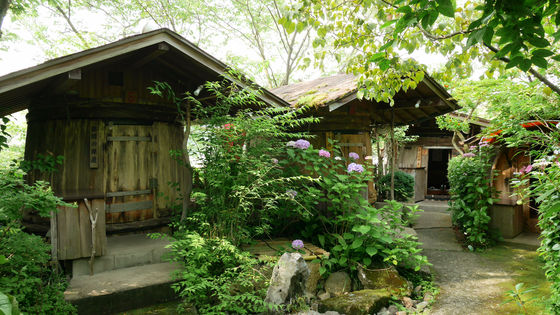 The appearance of lots of individual rooms made of starch can be confirmed by the following 360 degree photograph.

Post from RICOH THETA. -Spherical Image - RICOH THETA
There are 44 rooms including a barrel and a total of 378 people in total.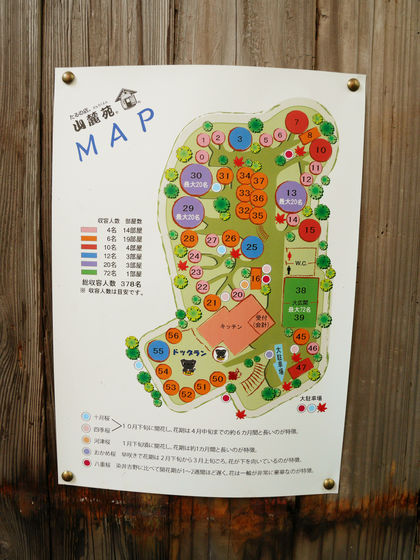 The entrance of the barrel is like this with a door attached.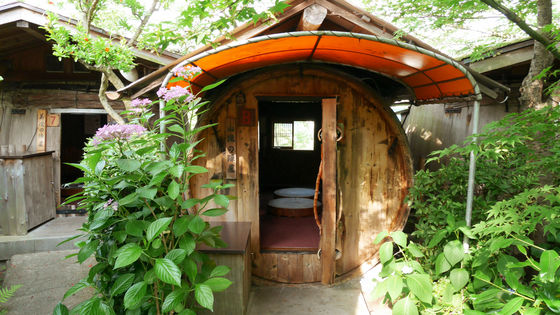 A shoe box next to the entrance.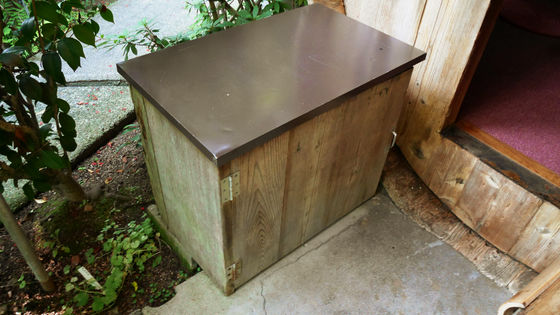 This private room was made by defeating the barrel sideways. I'm supposed to sit on the floor and eat.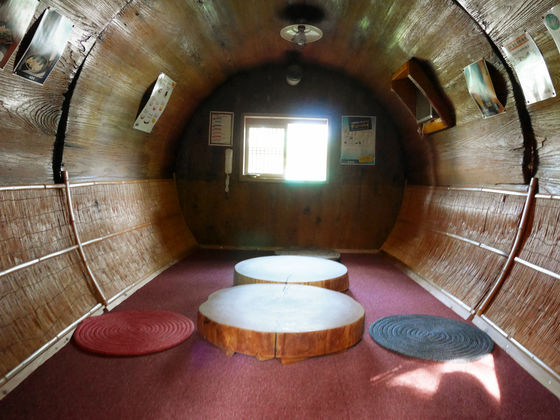 The entrance is covered with plants around the entrance, there are also some looks like a hiding place.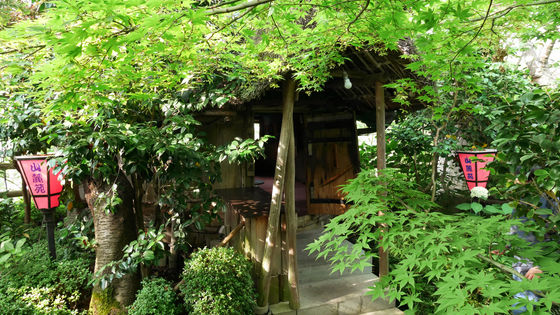 Illumination was decorated around the barrel.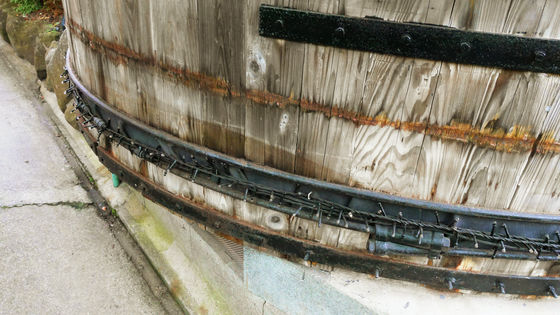 There is also a private room where a desk is set and it is digging.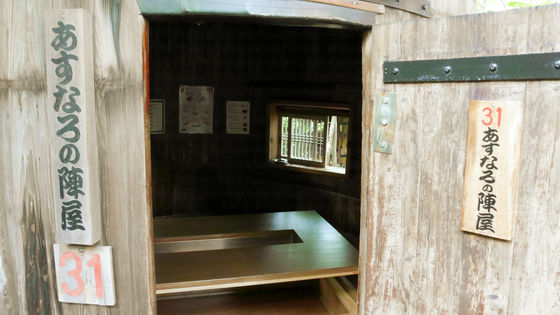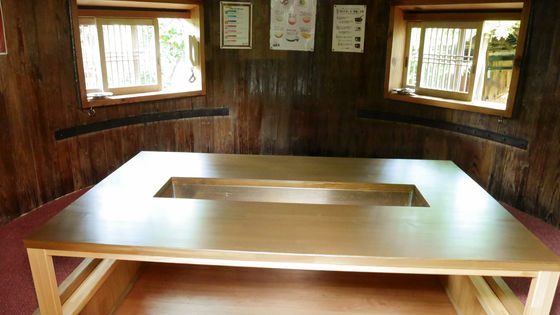 It is for 4 people.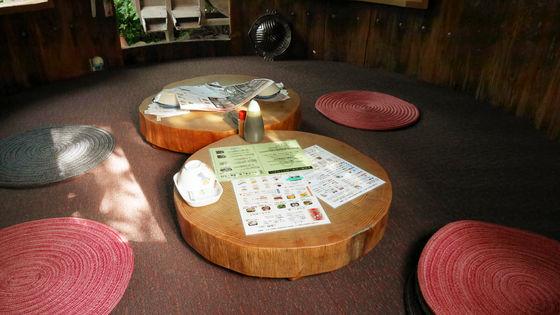 The 360 ​​degree pictures are as follows.

Post from RICOH THETA. -Spherical Image - RICOH THETA
A large private room that can accommodate up to 20 people.



It is made by combining multiple arrays and inside is quite broad.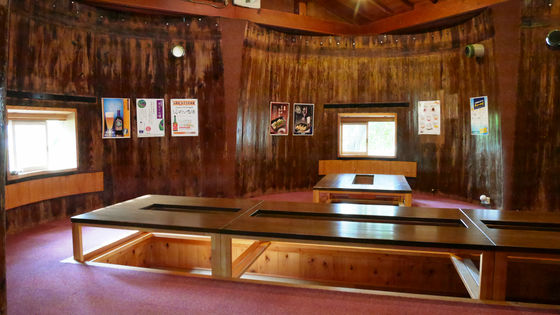 The 360 ​​degree photograph can be seen from the following.

Post from RICOH THETA. -Spherical Image - RICOH THETA
Outside the barrel, we set up air-conditioning equipment.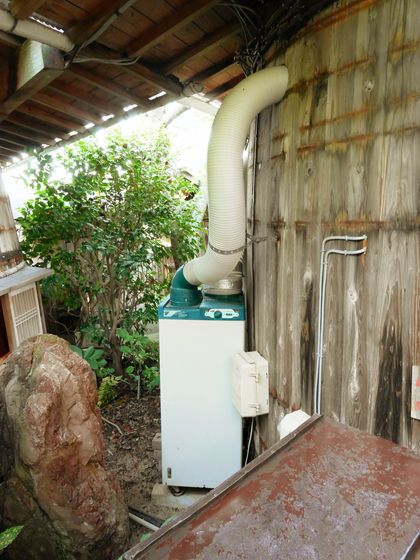 There was also a private room with twelve roof tiles adorned at the top of the door.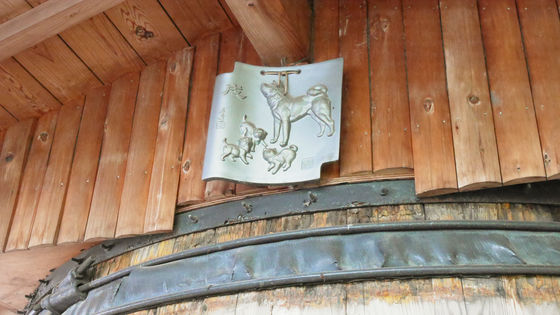 It is large.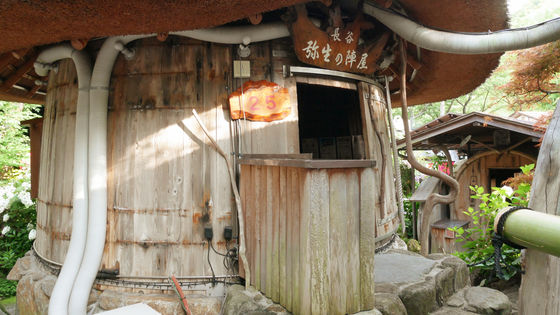 Inside there was a round seat and a shabba.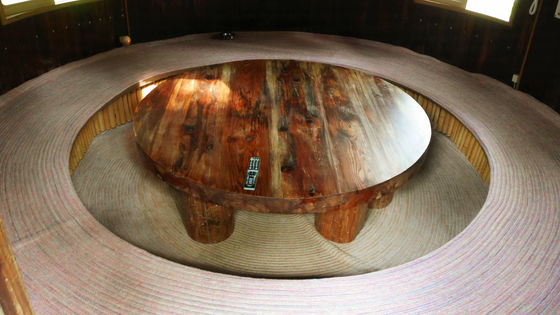 Where you can go upstairs.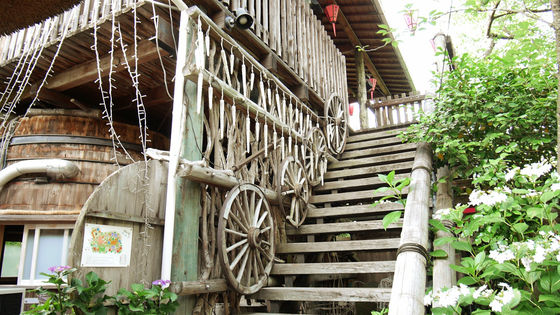 So I arrived at the guard who was announced to the clerk.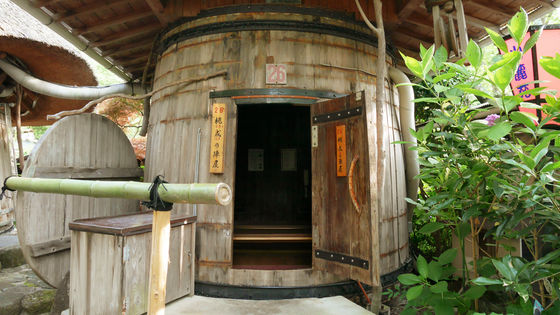 On the desk, menu tables, dishes, chopsticks and tongs are prepared.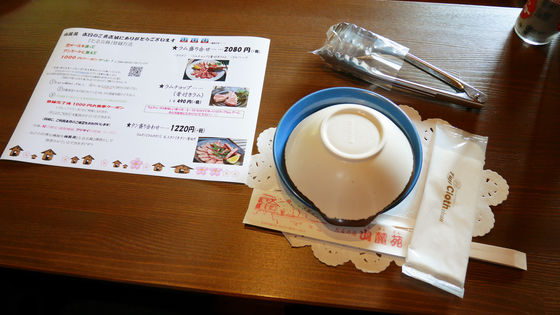 There was also a dedicated steel plate.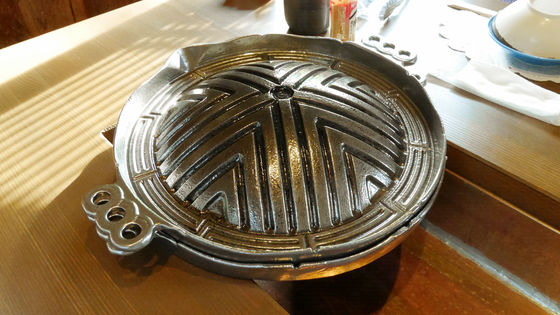 Ventilator and summer cooler.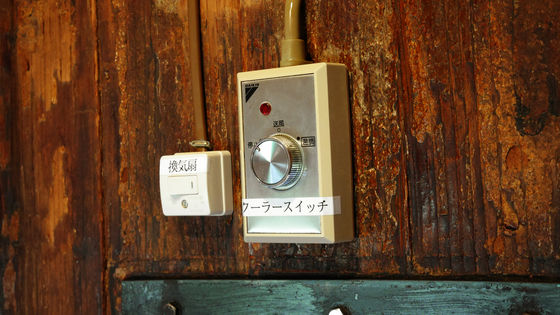 Floor heating for winter is also installed.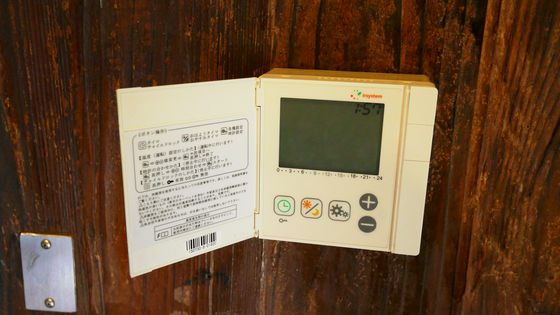 The ventilation hole of the ventilator fan is installed on the wall like this.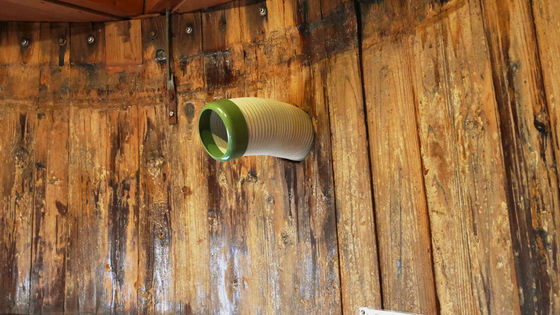 The view outside the window is full of nature.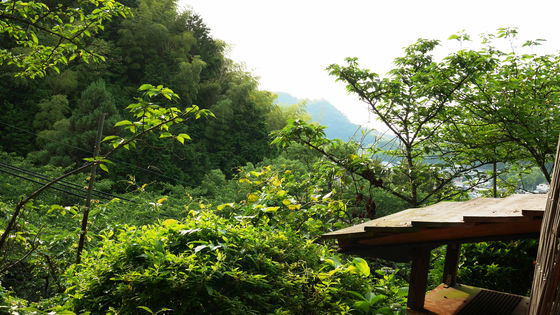 Teppanyaki menu includes Genghis Khan with lamb, domestic beef, seafood, chicken and so on.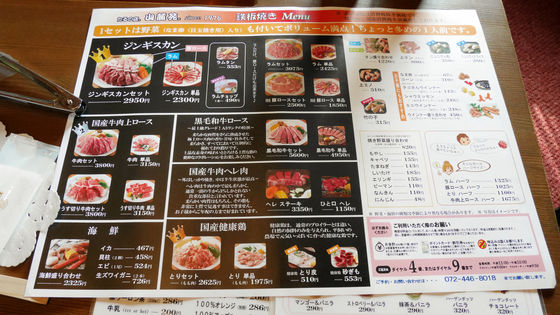 In addition to meat, soup, rice stuff, salad, dish, dish, drink etc.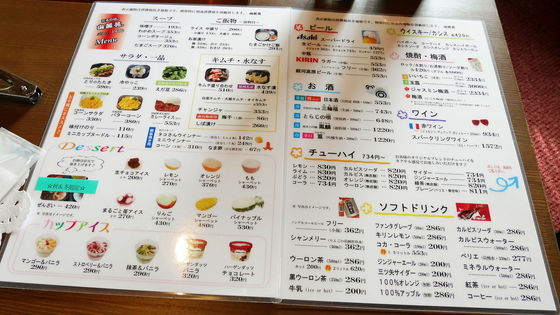 There is a telephone in each private room, and it is a system to order using this.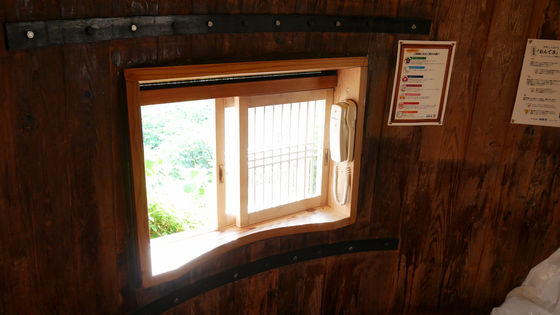 When you place an order, the clerk will bring you the charcoal-grown stamen.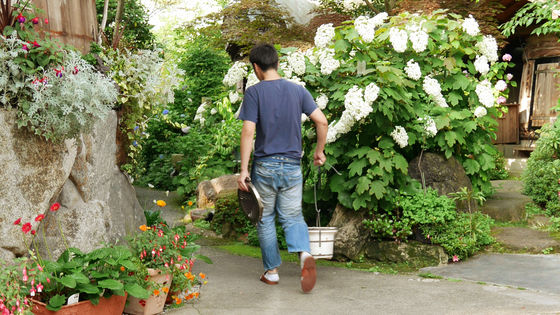 Set a trimmer in the hole opened in the desk.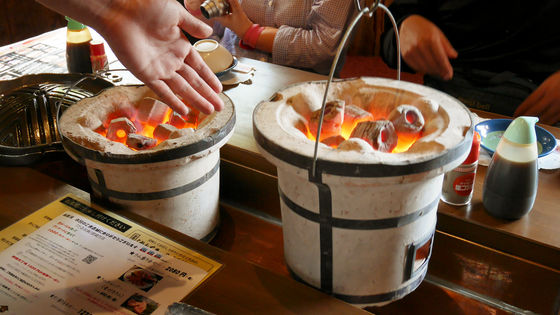 Place an iron plate on top of the sauna, and spray it with oil to prepare it.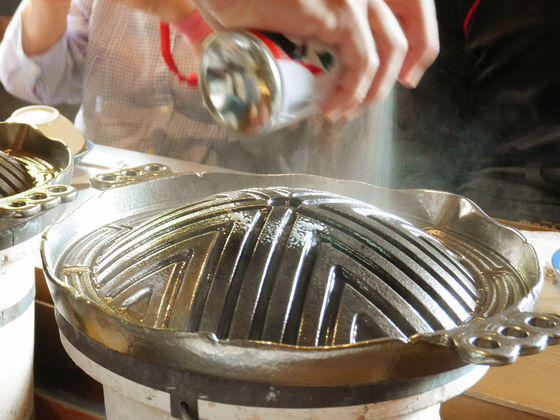 First of all, "Ram set" (3320 yen per dish) and "sprout" (167 yen including tax) arrived. Vegetables such as bean sprouts, carrots, onion, and corn are attached to the ram set.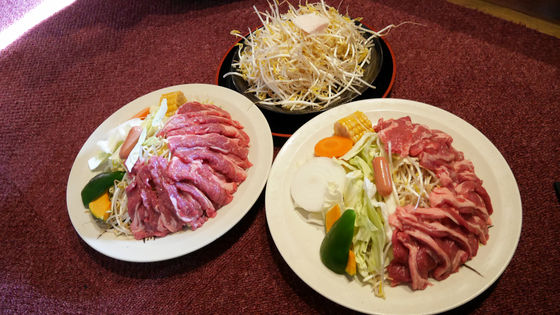 As for how to cook meat, it is OK if you refer to the explanation placed on the desk.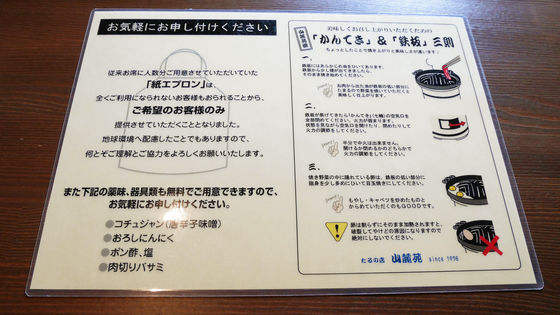 Just lay the meat on an iron plate and bake it.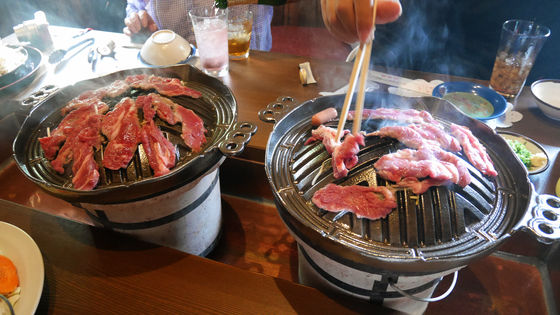 Meat burns with a good sound with jju.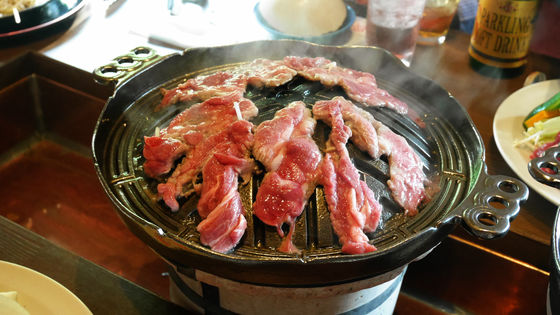 Vegetables are entering rapidly. By putting meat in the center of the iron plate and vegetables on the border, the vegetables can be burned with a good feeling of smoking the meat.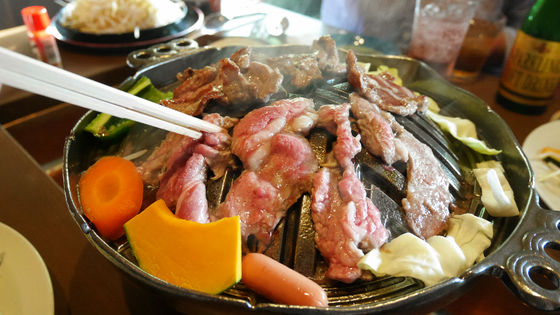 If you can bake your meat, eat it with sauce.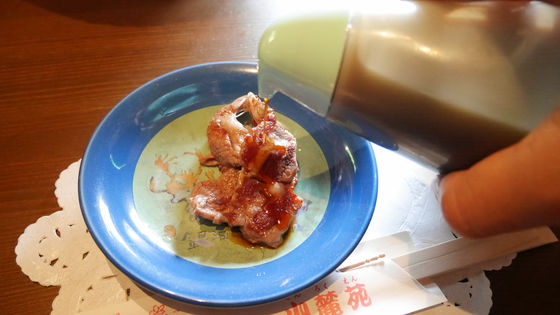 When eating it meat is very soft and it is baked very juicy. The odor common in sheep meat was not bothersome at all, I could eat it with Pakpaku, and the soy sauce flavored sauce fitted well with the meat.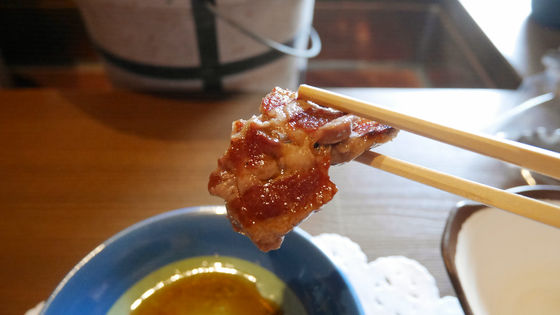 When you put onion, you can eat it all the time.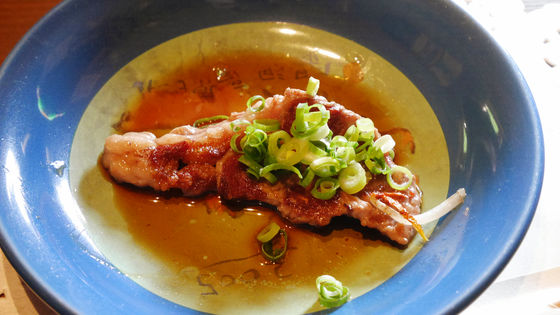 The vegetables smoked the oil from the meat, and the vegetable taste stood out.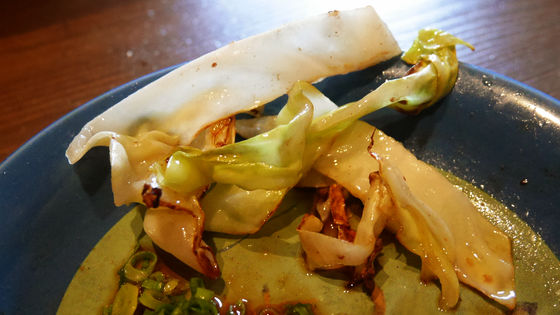 Subsequently, "Lamb Chop" (1 tax included 530 yen) and "Ramtan" (597 yen including tax) arrived.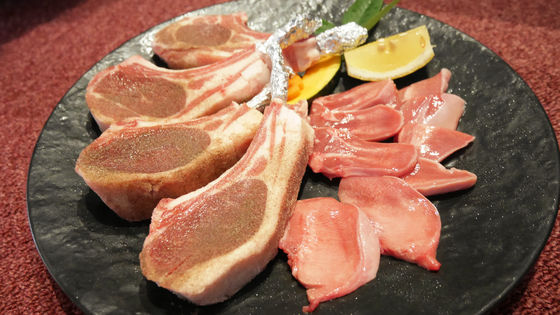 "Seafood Assortment" (2511 yen including 1 dish) also arrived.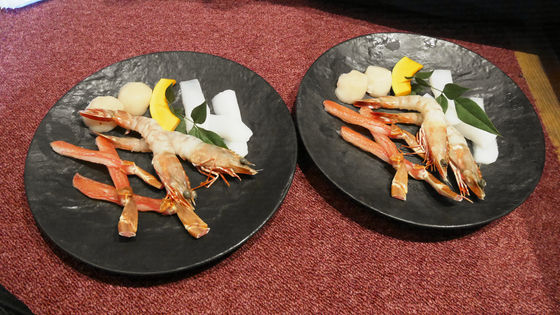 Put lamb chops on Dawn and iron plate and bake it up wonderfully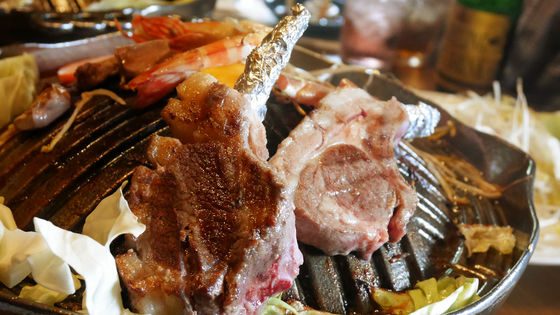 We also added vegetables and seafood steadily.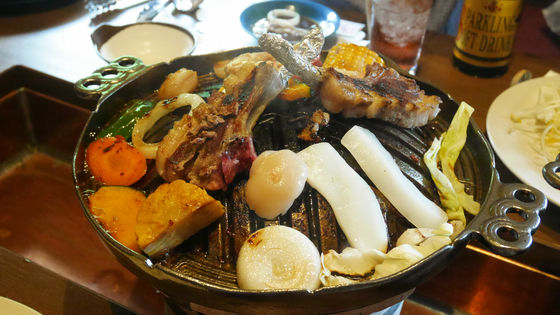 What is included in the seafood platter are shrimp, crab, squid and so on.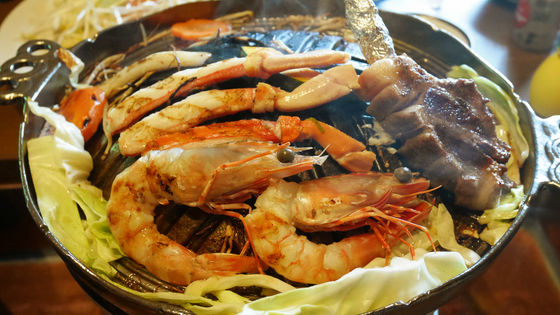 Like Lambset's sheep meat, Lambton has no odor at all. There is a unique chewy, and the chewing fish meat flavors bleed.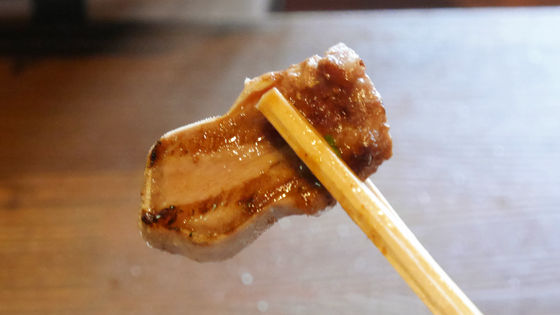 Lamb chop slowly takes time to bake and juicy finish.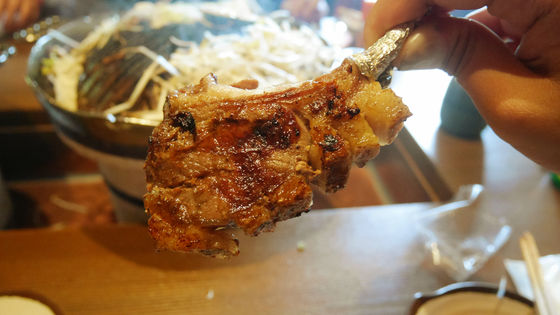 When I glue it luxuriously and eat it, it's so soft that it can bite easily with teeth, and it's thick, so I am very satisfied with "I am eating meat now!"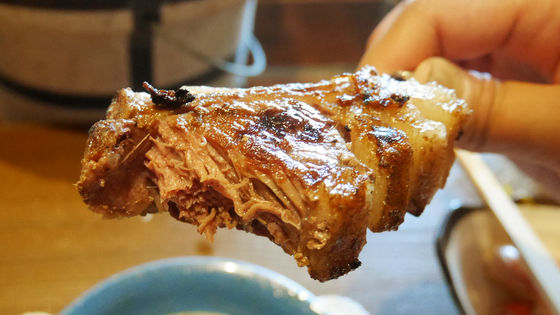 By grilling Ebayaka with iron plate, it burns fragrantly.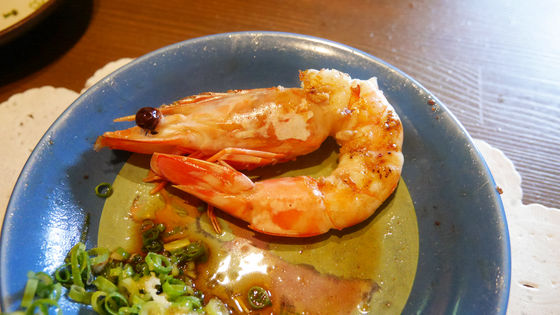 An egg comes with a lamb platter, but trying to make an egg grill with a border of iron plate according to the recommended procedure burned out and it made a big mistake ......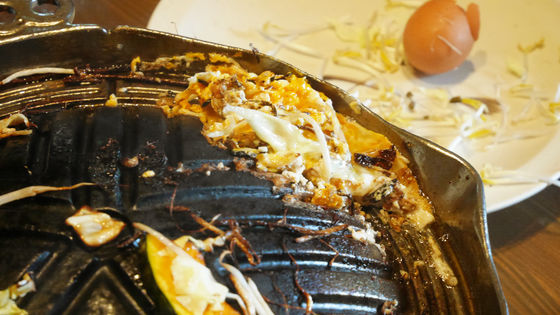 The second egg was able to burn well when putting the bean sprouts on a ferrous sheet, placing eggs in the center and like steaming.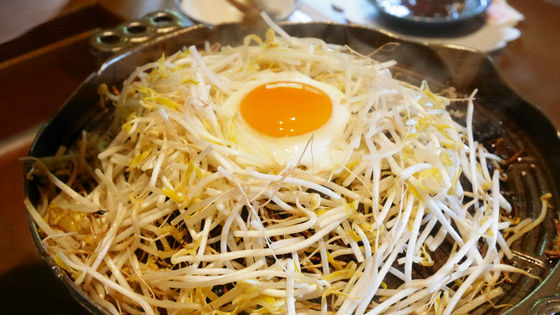 The inside of the yellow taste is half grain and the best baked.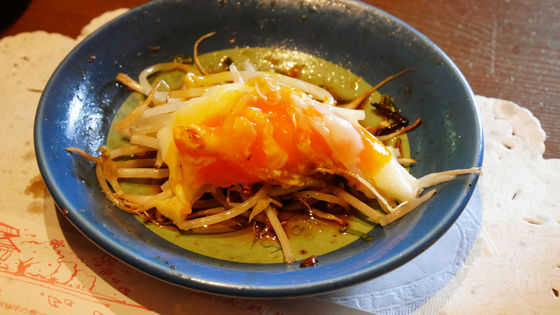 Bean sprouts can absorb sweetness of lamb meat and enjoy the texture of umami and shakijaki.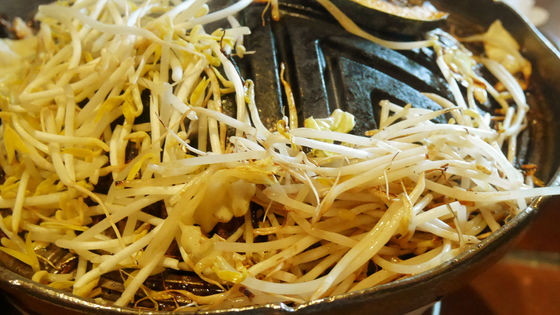 In order to try meat other than ram, we ordered "Hare Steak" (tax included 3618 yen).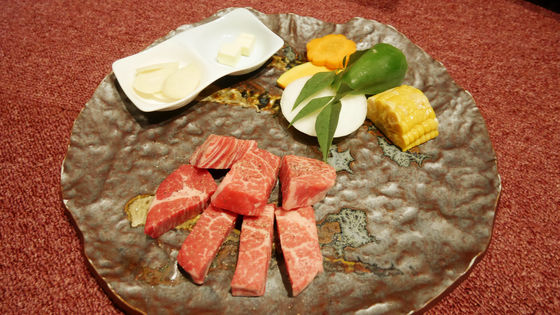 Heat the butter with an iron plate and insert garlic.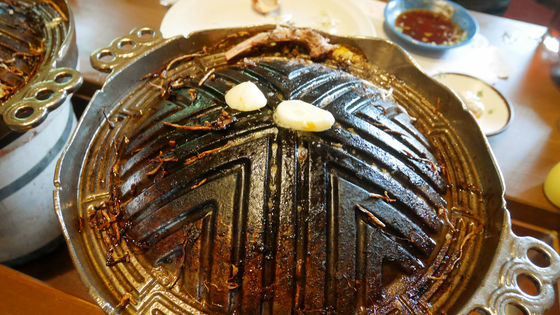 I will bake the fillet steak.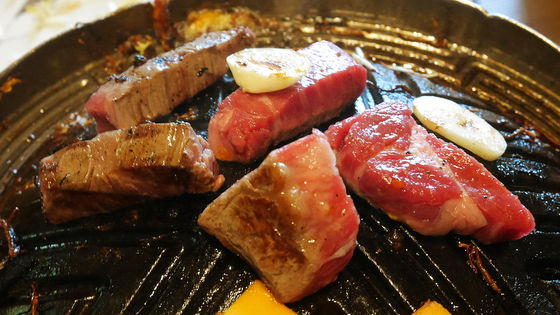 The oil melts in the mouth, and the meat's taste overflows. Despite its bite size, satisfaction was a very high dish.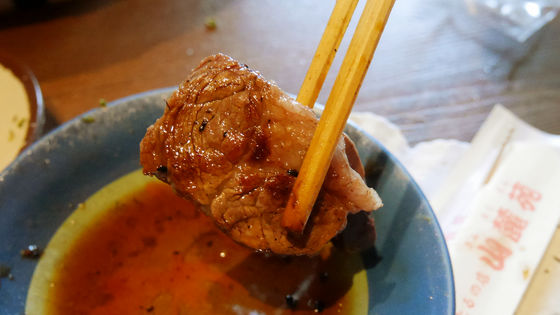 After meal, I tried walking around the premises further. The 360 ​​degree pictures near the entrance are as follows.

Post from RICOH THETA. -Spherical Image - RICOH THETA
Aquarium with hydrangea adorned.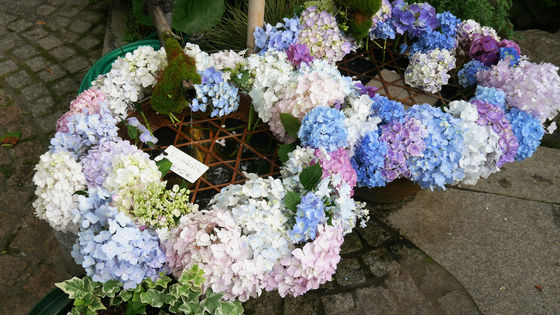 Hirenagagoi called "Tenchu ​​no Oga" featured a long fillet and was swimming.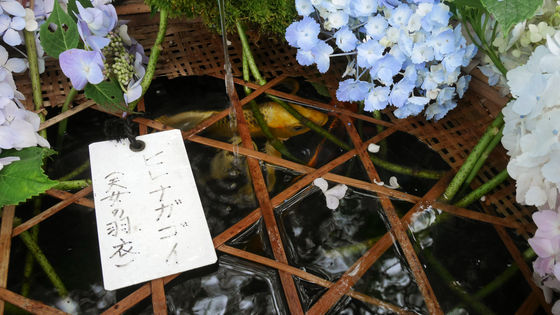 It is possible to purchase the iron plate used for teppanyaki and Kanetaki (七 輪) at the reception desk.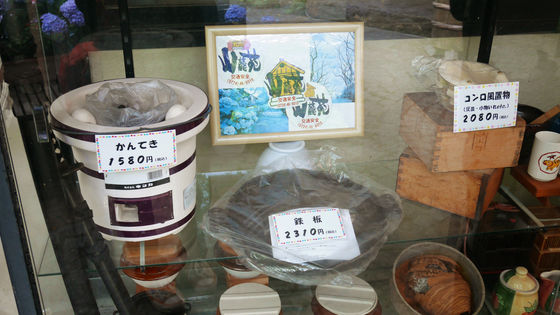 Next to the building where there is a reception there is a dog run that brings dogs and can play freely.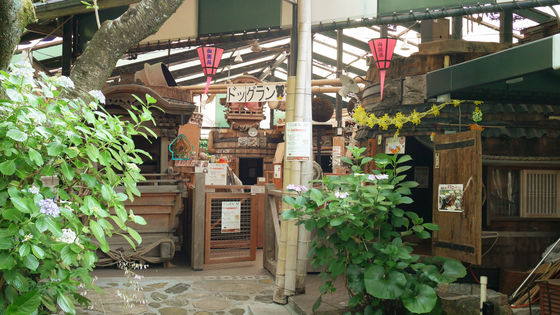 Inside is like this.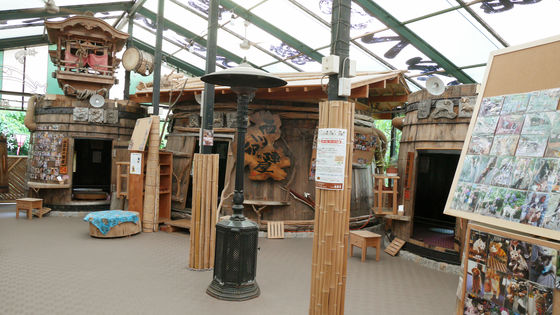 A dining room is also set up in the dog run and you can eat while dogs are playing.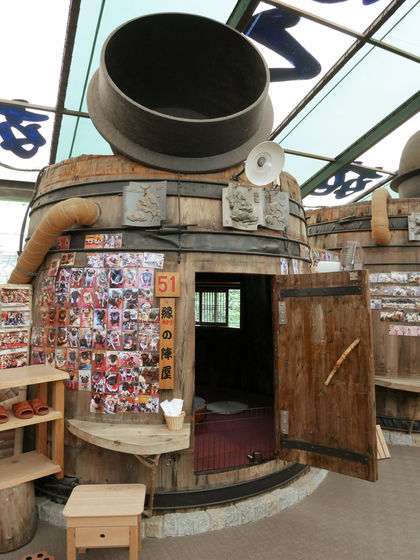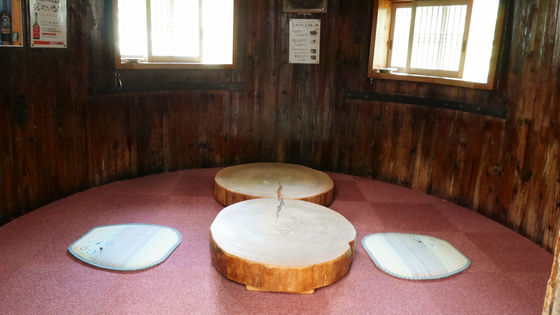 Pictures of dogs and cats visiting the dog run.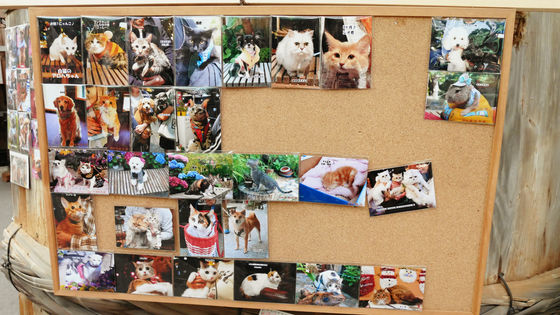 There are also mascots at Mount Fukuen.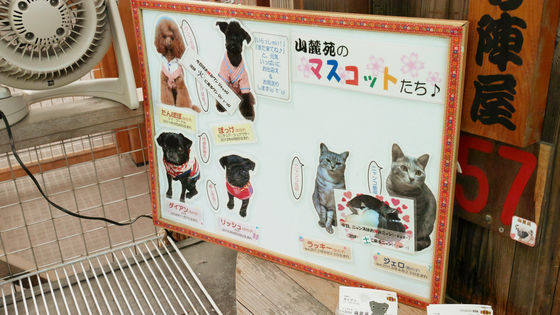 A cat sleeping in the cage.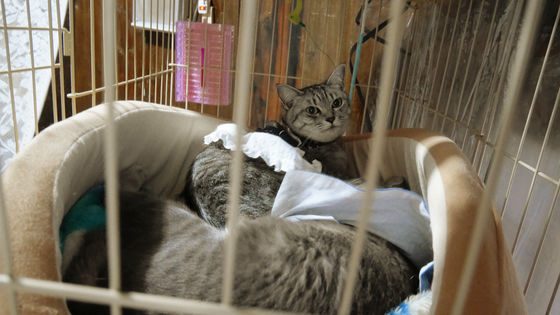 The pads are tired from the heat.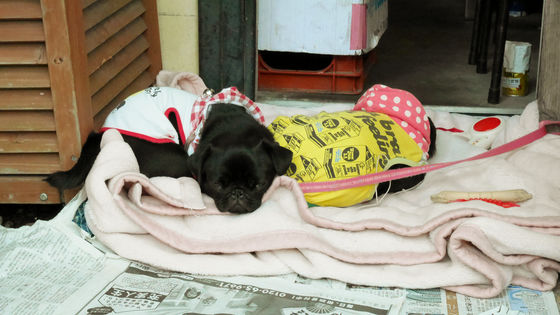 There are six dogs and cats in total, such as toy poodle.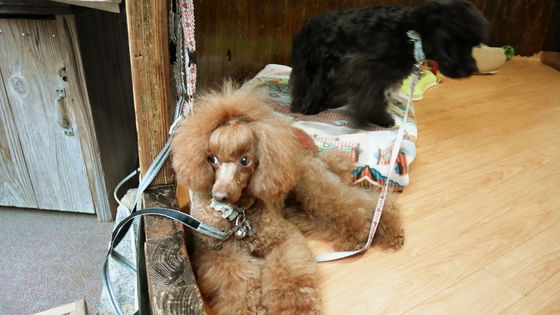 From the parking lot it was possible to go to the walking path "Odori 100 steps" where Osaka bay can be seen.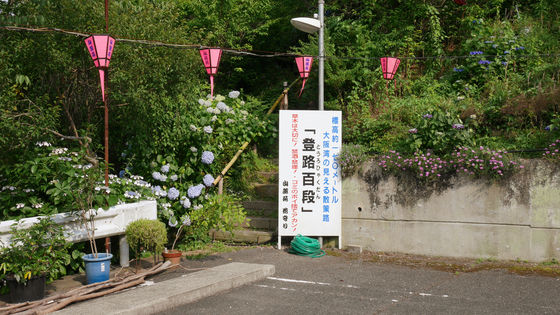 The opening hours of Mount Fukuen are from 11 o'clock to 22 o'clock, so it is better to go to the shop after calling because the regular holiday is irregular holiday. In addition, private fee of 216 yen per person (108 yen for elementary school students or less) is required separately from the price of meal.