I went to `` TUNE STAY KYOTO '' like a `` sleeping library '' where I can read books on the wall while eating and drinking and sleep as it is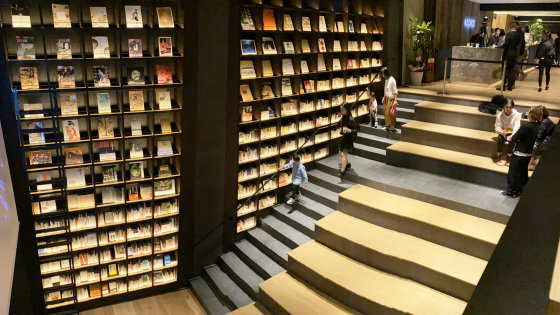 A library-like hotel " TUNE STAY KYOTO " that collaborated with
numabooks
, which operates a bookstore "
Bookstore B & B
" that offers an "experience" that is different from an online bookstore and a large bookstore, is like a library with a bookcase on the wall November 1, 2019 Open from the day. It is like a "library with cafe" where you can enjoy a book with coffee or
Hojicha beer
to your heart's content, but it was said that it was possible to stay in a complete private room from 3500 yen, so I tried staying a bit ahead.
PIECE
http://www.piecehostel.com/jp/
TUNE STAY KYOTO's address is "708 Ashinomachi, Shimogyo-ku, Kyoto, Kyoto", a 5-minute walk from JR Kyoto Station.
The black building in front is TUNE STAY KYOTO.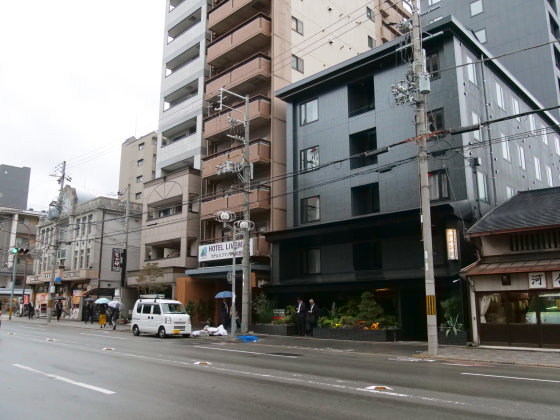 The entrance looks like this. It is an atmosphere that is modern but also feels Japanese.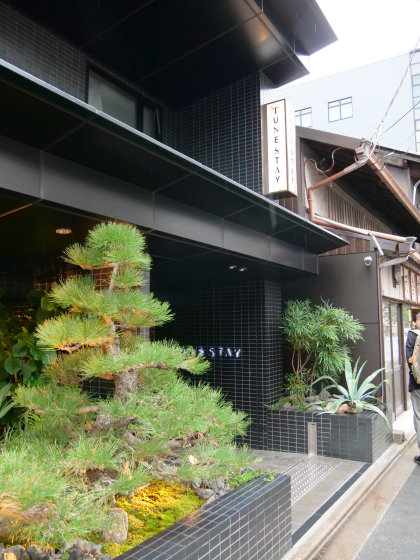 There is a reception immediately after entering the building, and it is a bar & cafe when you follow the same counter and go to the back.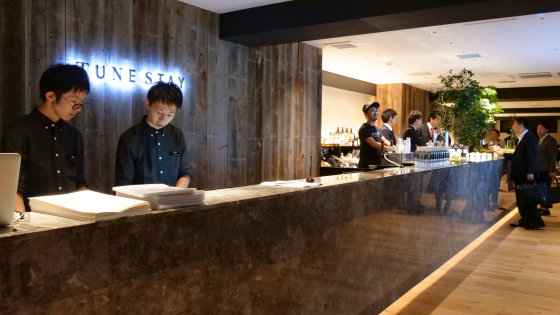 There is a bookshelf on the wall on the left side of the reception ...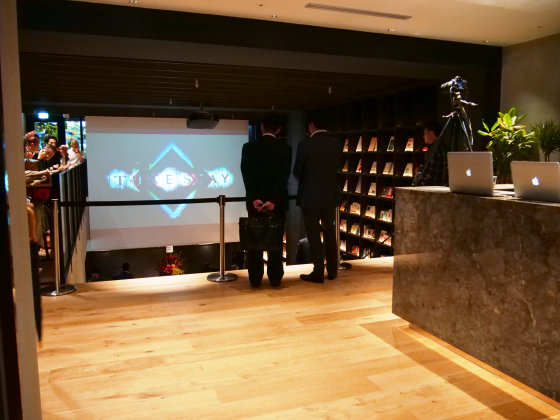 This bookshelf has an overwhelming presence. It's almost like a library, with about 2000 to 3000 books.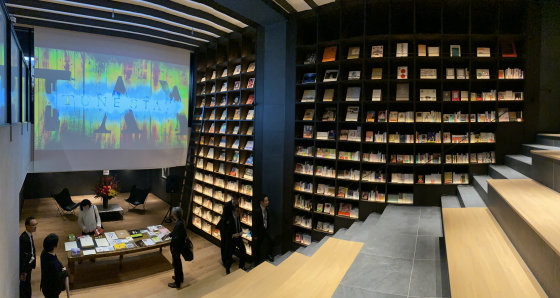 There are stairs along the bookshelf, and the left wooden part can be used as a chair. I'm glad to pick up the book I'm interested in and check it in on the spot.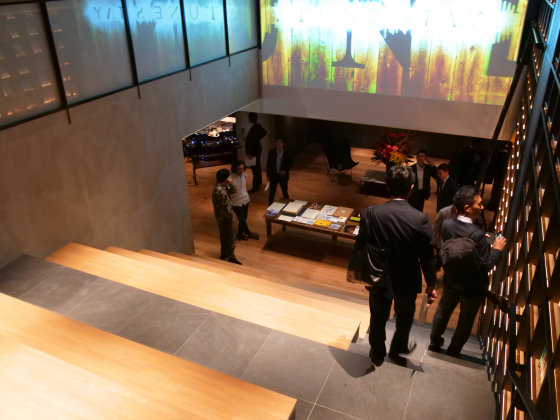 Nearly 3,000 books are lined up, but the contents of the books are all related to Kyoto. If a 16-year-old girl makes a meal for Maiko-san every day, there is a manga called "
Maiko-san no Chima-san
" ...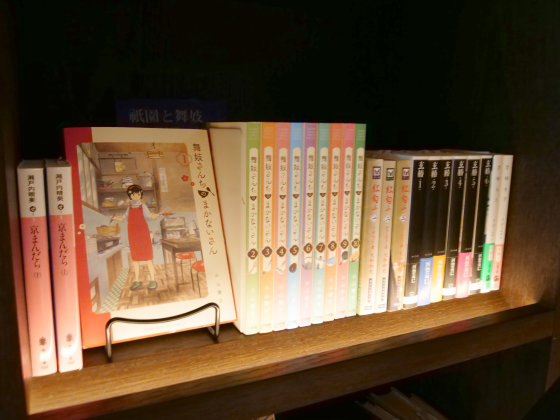 A new book for those who want to learn about Kyoto quite deeply.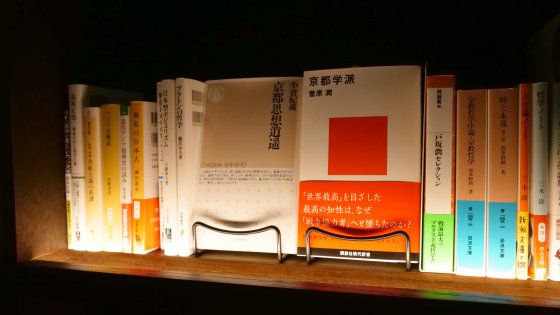 Speaking of Kyoto, there are novels by
Tomihiko Morimi
and
Manshiro University
.


Books to learn history ...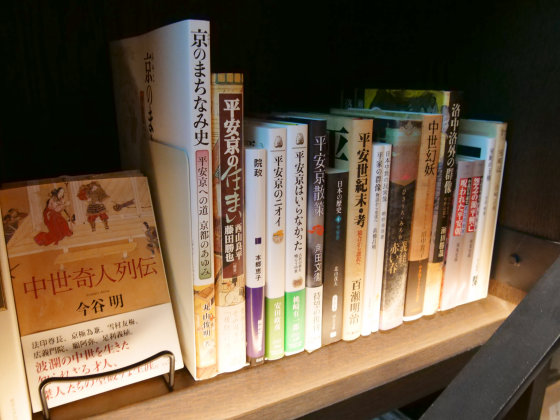 There was also a book that was somewhat closer to design and art.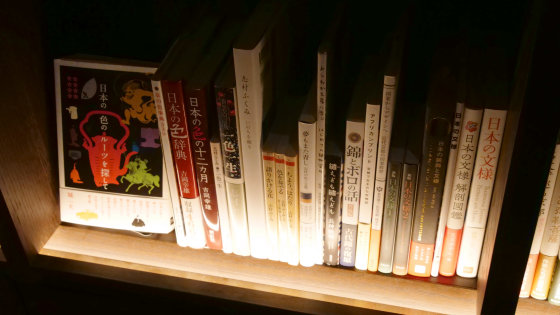 Some of them had the title "
Loneliness of the manager.
" Which wondered, "This is not related to Kyoto?", But the author,
Ran Domon
, is a writer from Kyoto who is the manager of the interviewee. There are also people living in Kyoto. Every book is connected to Kyoto somewhere, so searching for "Kyoto" from a book you can't imagine from the title is one way to enjoy it.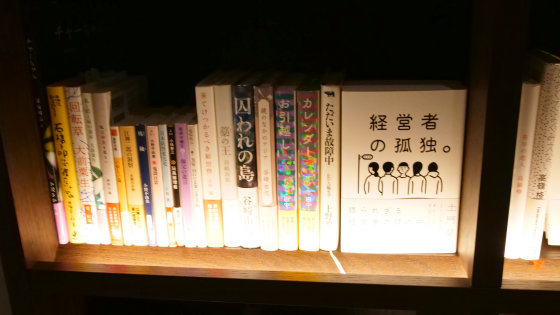 Looking up from the bottom of the stairs.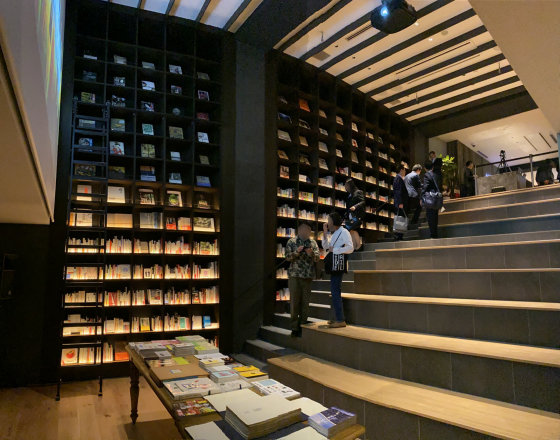 There is a counter table opposite the bookshelf, so you can relax with a book in one hand.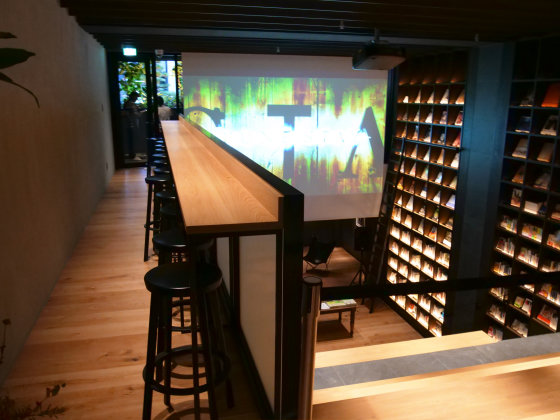 When I followed the reception counter, there was a reception at the cafe bar and there was a snack. It is said that the menu of this day is different from the day that is usually provided, but it is OK even if you buy drinks and food here and bring it close to the bookshelf.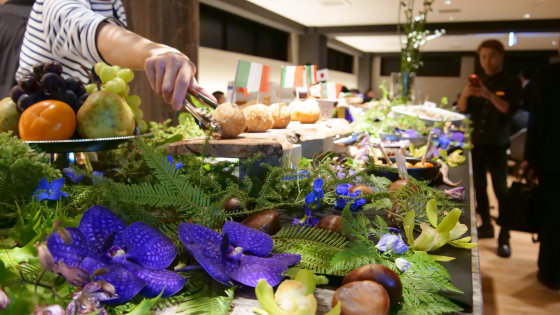 There is also a bar serving sake.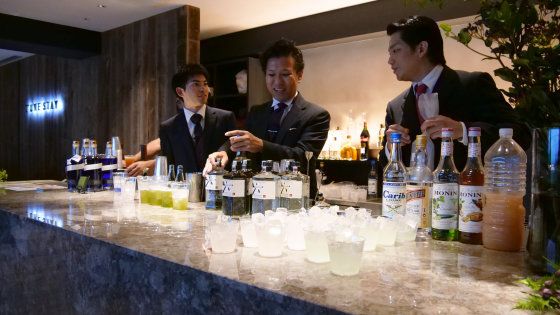 TUNE STAY KYOTO is also collaborating with "
Kyoto Beer Lab
", which handles unusual craft beer, and there was a different kind of "wasabi salt goose" that can only be drunk here. It seems that hojicha beer is usually offered, but I didn't have this time so I got Wasabi Salt Gauze.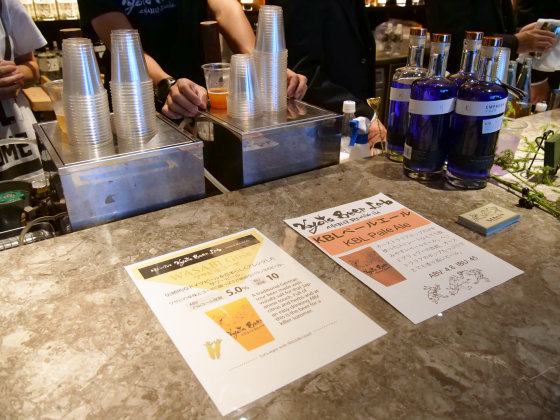 There are also table seats in the bar ...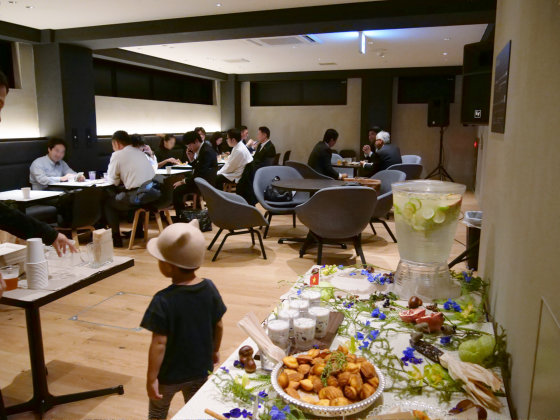 The counter in front of the bookshelf is seated because it is easy to see the large screen on which the video flows. Here, in the future, various videos will be played at events.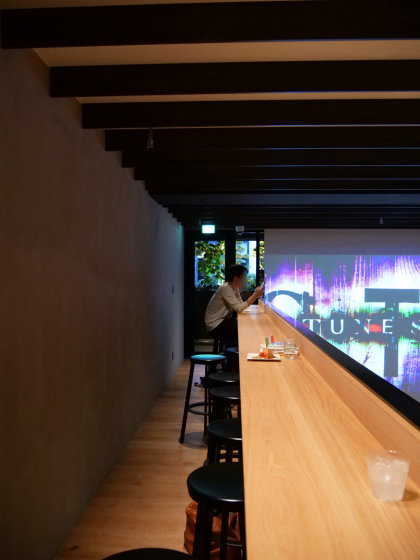 The books on the bookshelf can be taken freely, so you can use it like a book cafe where you can drink and eat while drinking.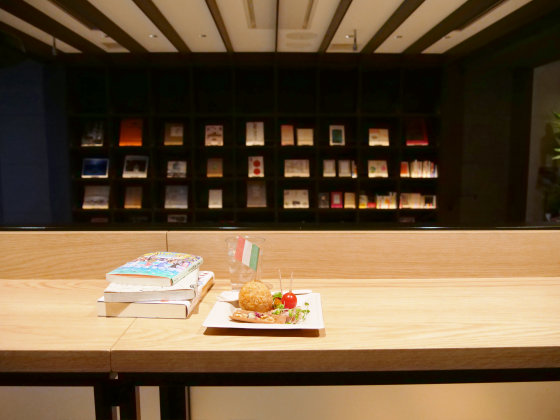 Sit down and read a book with a drink ...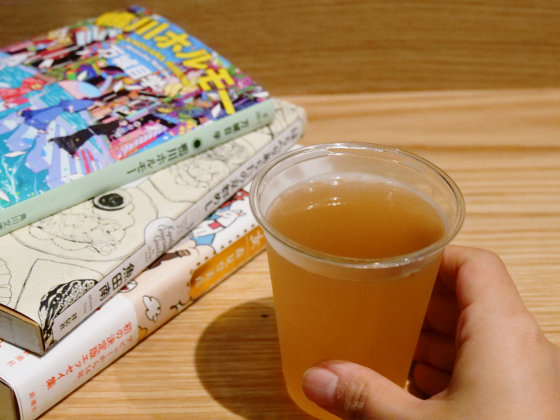 It is OK even if you drink a book with a drink. Not only hotel guests but also general customers can use this cafe bar and a common space with a bookshelf, so it's a good idea when you want to enjoy Kyoto books or take a break. The common space is quite large and open, so it seemed to be a place for people to interact and meet with strangers.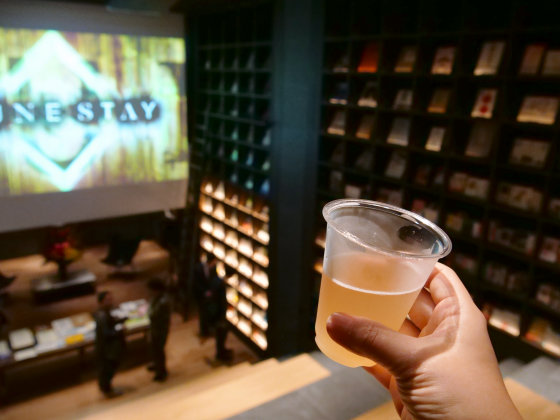 Look at the first floor and look towards the room. The whole building has a stylish atmosphere, but even the space waiting for the elevator is stylish.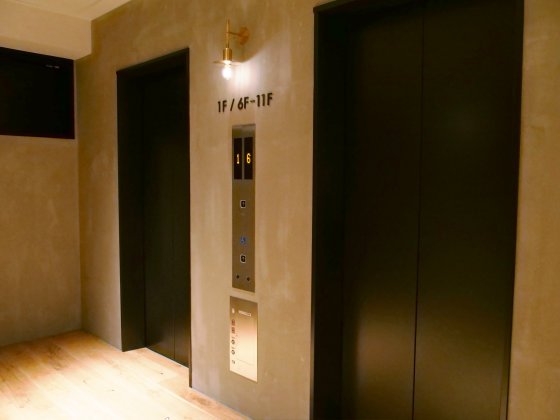 The hallway on the floor is very dark.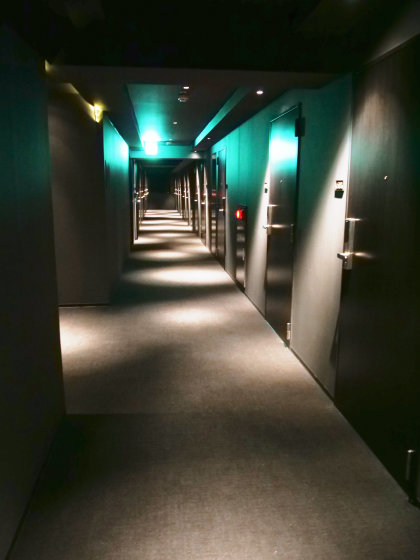 The key is card type.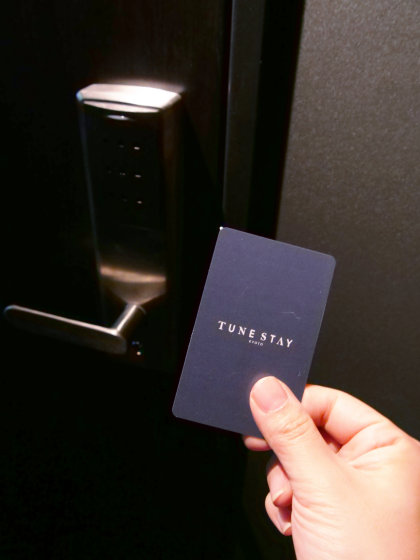 Enter the room. This time we stayed in a double room, 12 square meters in size, and the price varies from time to time, starting from 5950 yen per room.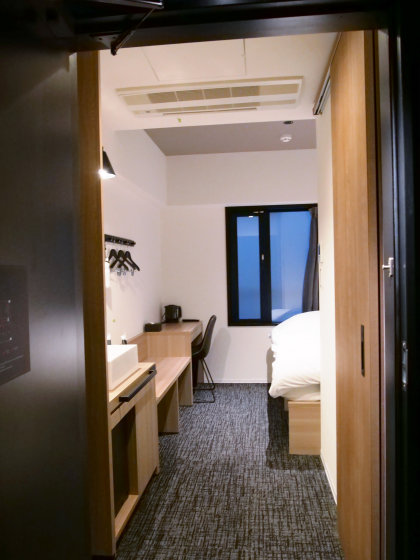 You can see how you are walking in the room from the following movie.


The double room of `` TUNE STAY KYOTO '' looks something like this-YouTube
There is a double bed that is quite spacious for one person on the right side of the room ...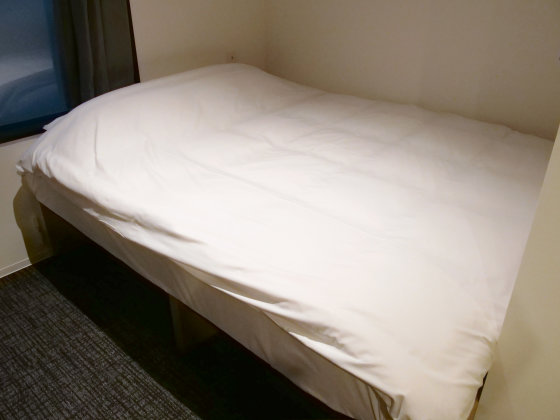 Next to it is a desk and chair work space.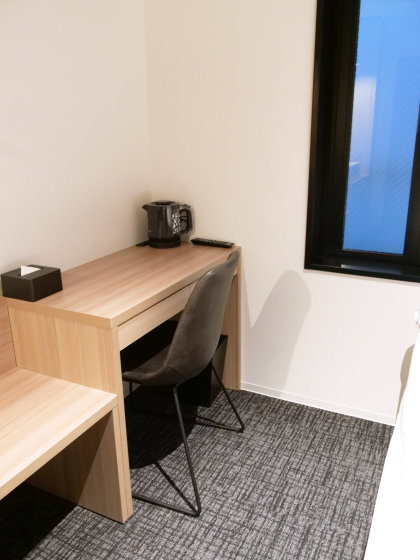 The window next to the desk can be opened about 10cm. Since the building opened next door is not the type to enjoy the scenery, even if you see that the whole room is made very simple, the private room is a `` sleeping place '' to the last, and the rest is spent in the common space on the first floor It seems to assume that.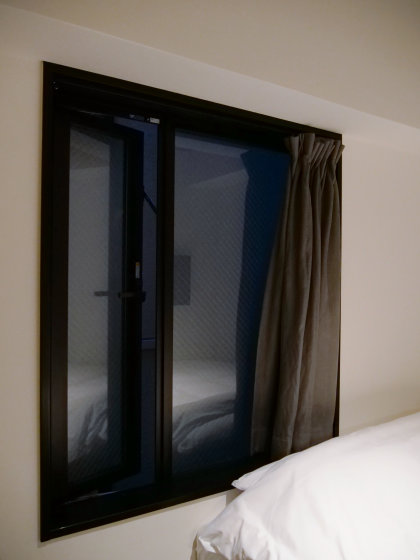 Tea had to be purchased by itself, but a pot was also prepared.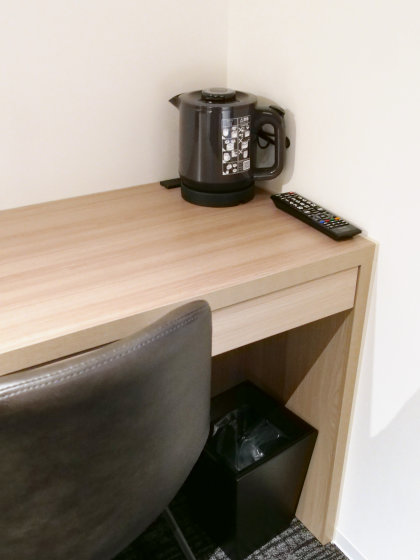 There is nothing in the drawer. The chair is a type without a caster.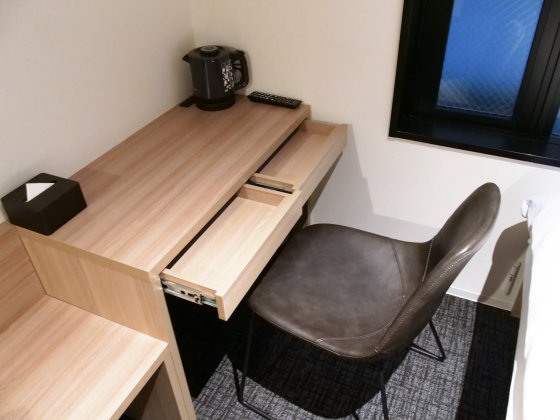 It seems that it will be decided from now on whether you can bring the book on the first floor to the room, but of course you can read it in a quiet room if you buy the book. However, there is light on the bed, so it is a bit dark to work or read a book without the lights around the desk. It seems that it is suitable for people who want to read while just before going to sleep, as it is written as if it says 'Let's go to sleep ...'.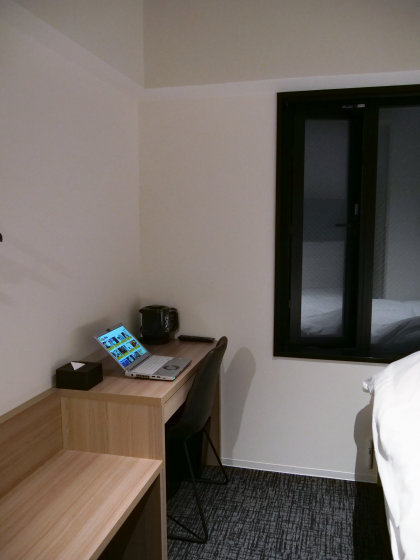 TV in front of bed.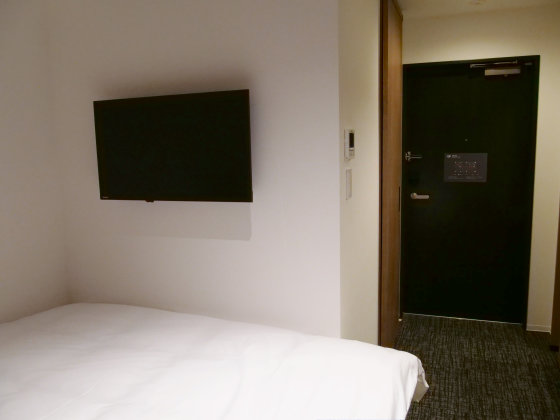 There is a wooden door right next to the entrance door ...



This was a toilet & shower room. Bath towels and towels are available.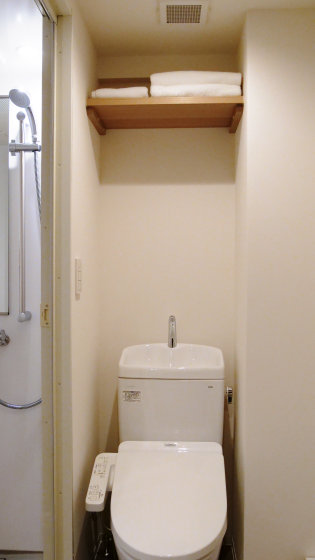 The shower room looks like this. Shampoo, rinse, body soap are lined up.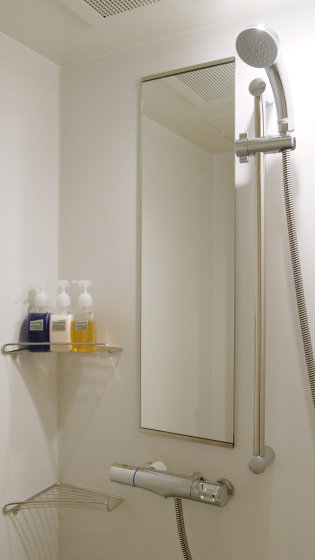 Wash basin in front of toilet & shower room. There are hangers and clothes racks so you can rest assured if you have clothes that you don't want to wrinkle.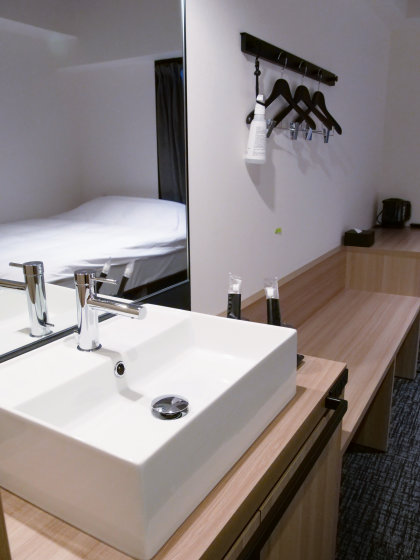 Toothbrushing was prepared, but there are no brushes, so you need to bring your own.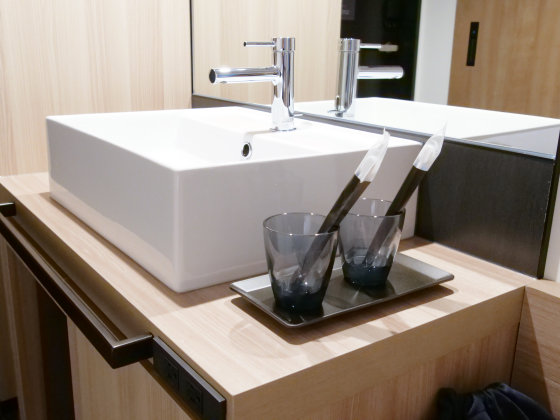 The dryer is made by
Panasonic
.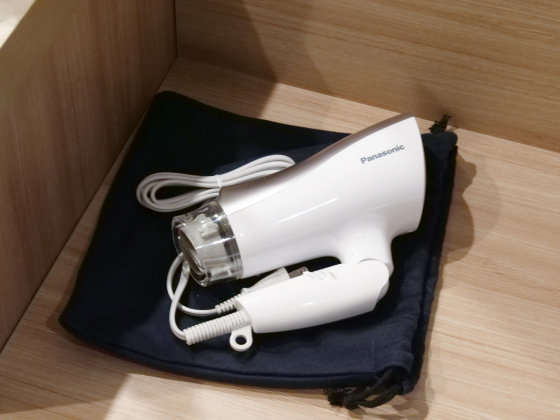 The refrigerator under the washbasin was not the type where paid food and drinks were lined up, it was a style where you could put what you bought yourself.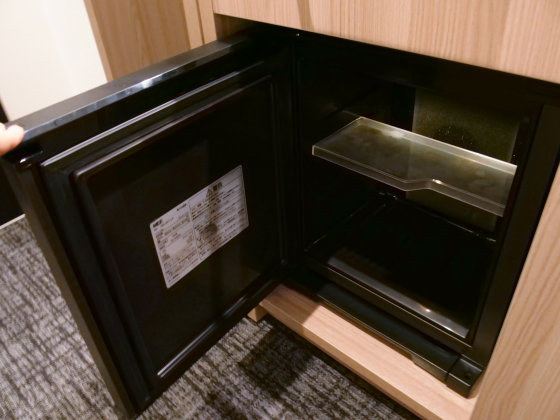 TUNE STAY KYOTO has other room types, so they were shown. This is a 7.5 square meter single room. When you open the door, the bed is completely placed between the walls. If you look only at the width, it looks like a capsule hotel. However, it is a complete private room, and there is air conditioning / TV installation. It is from 3500 yen per room.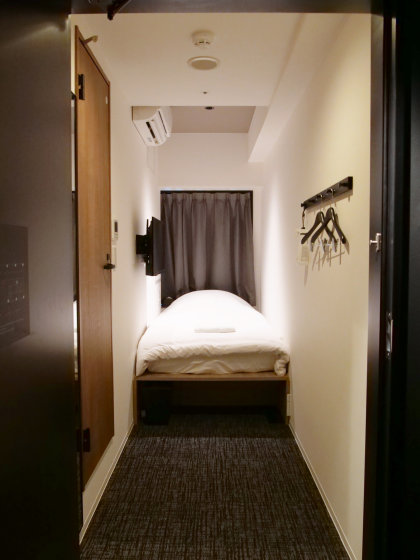 There is a place to put a hanger on the right wall ...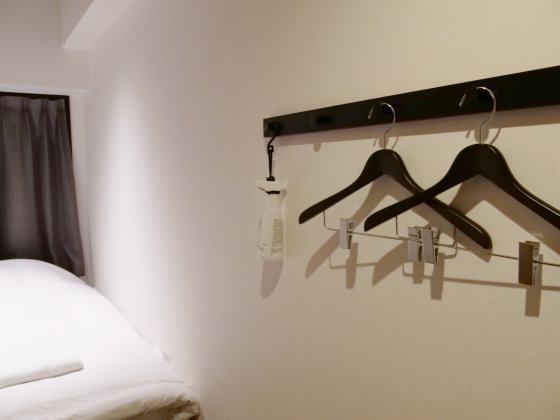 Although it is a little difficult to see, a flat-screen TV is also installed.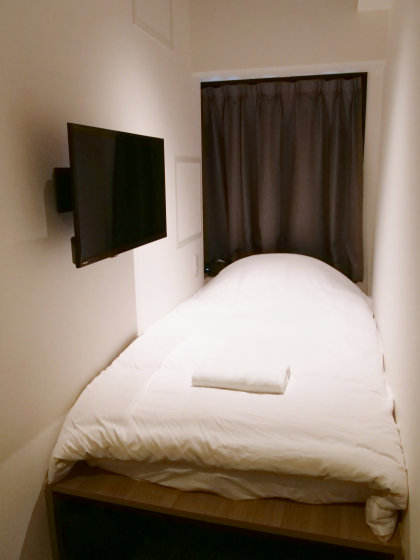 Also toilets ...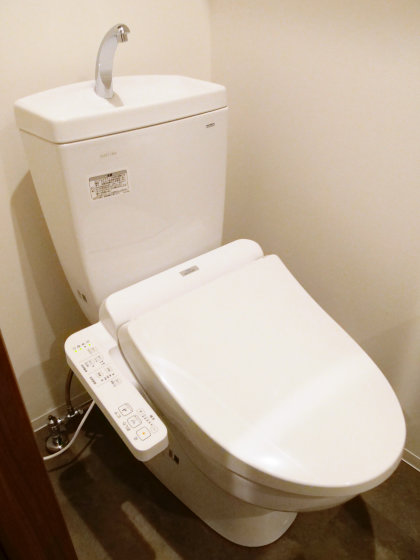 A wash basin and shower room are also available. However, there was no refrigerator in this room.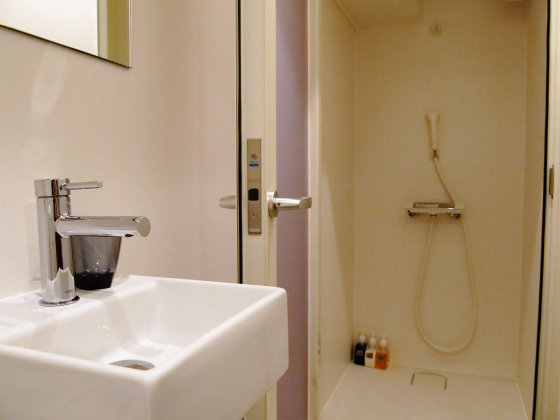 Twin rooms have bunk beds. The area is 11 square meters, and it starts from 5600 yen per room.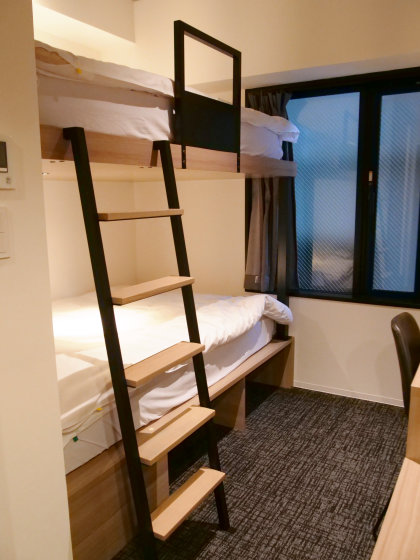 I looked at the door side from the back of the room. The desk area and shower / toilet are the same as the double room.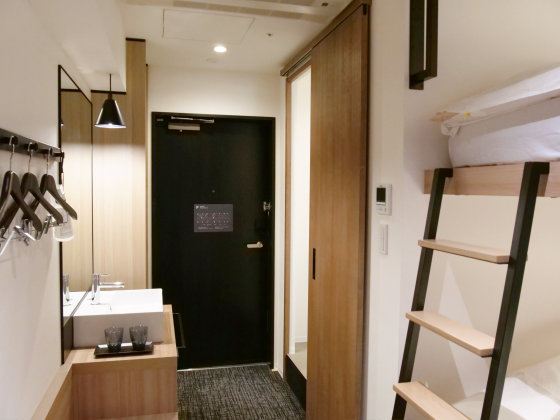 Twin Superior Rooms are the most spacious. The area is 16 square meters, from 6300 yen per room.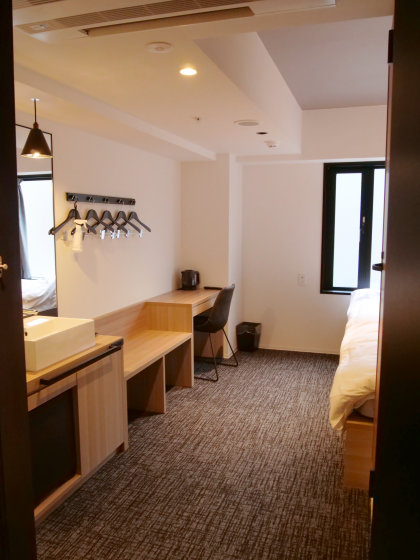 Compared to twin rooms and double rooms, the distance from the bed to the desk is quite good, and it is a nice place when you have a lot of luggage.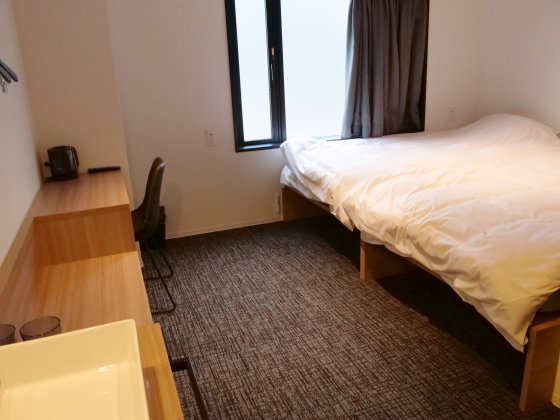 The desk area and the shower / toilet are the same ...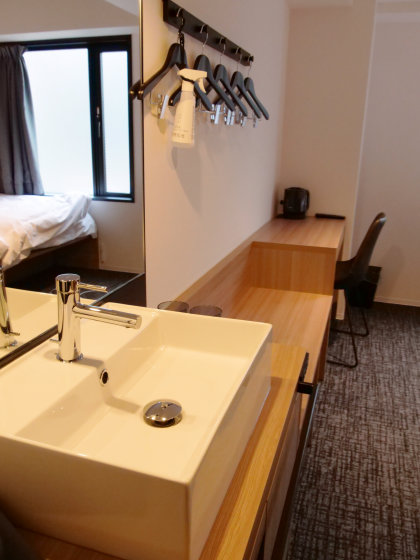 The difference is that there are two single beds.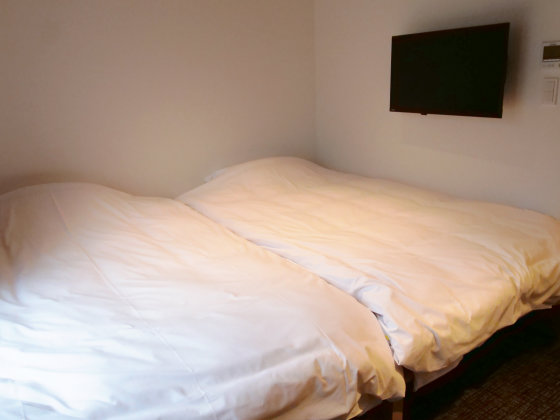 There is only a shower in the room, but there are two large and small bathrooms on the first basement floor. In such a white space, there are shared toilets, laundry and baths.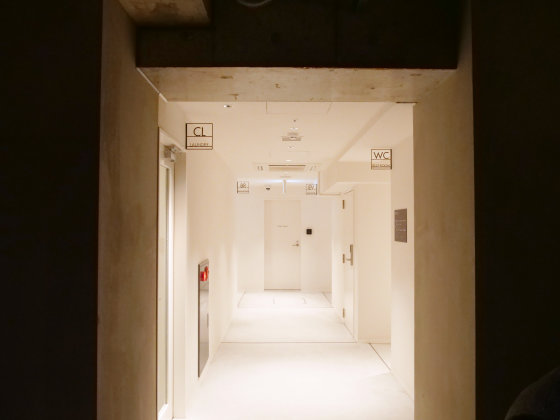 First, open the door that slides to the side and go to the bathroom.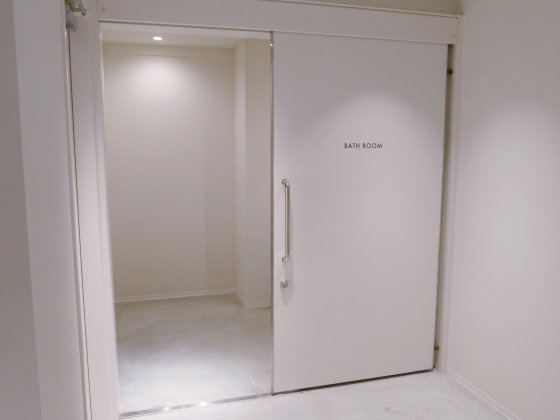 The large bath is the size of a family of four.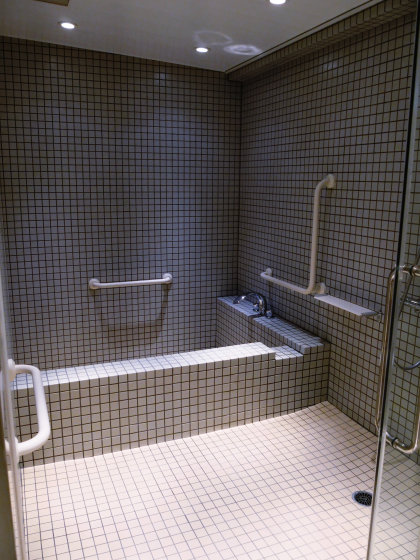 It has a handrail and is easy to use.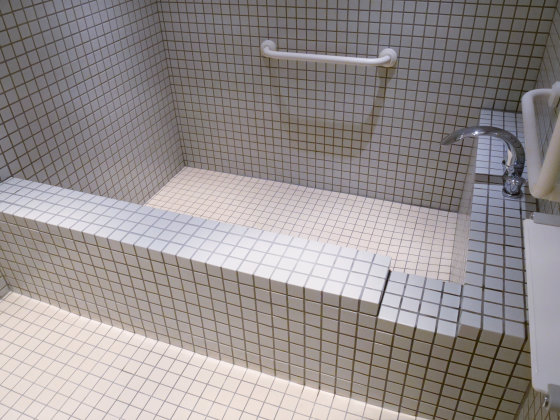 The dressing room is also spacious.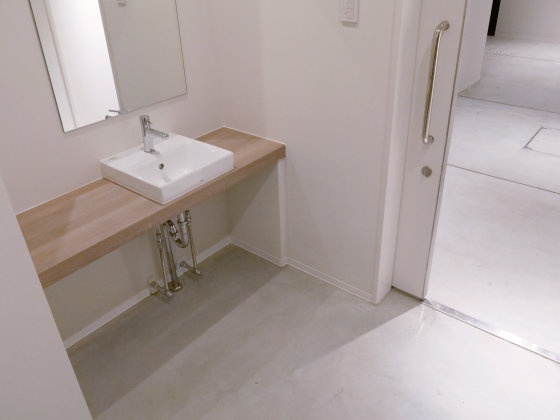 The small bath was suitable for bathing by one or two people.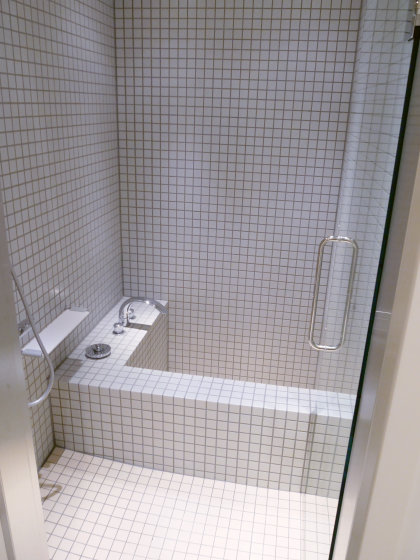 Next to the bath is a laundry room.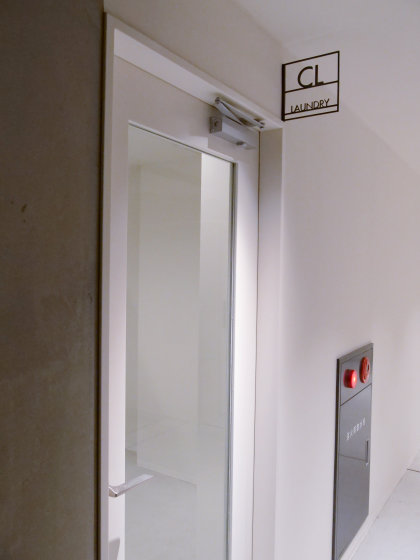 There are 4 dryers here ...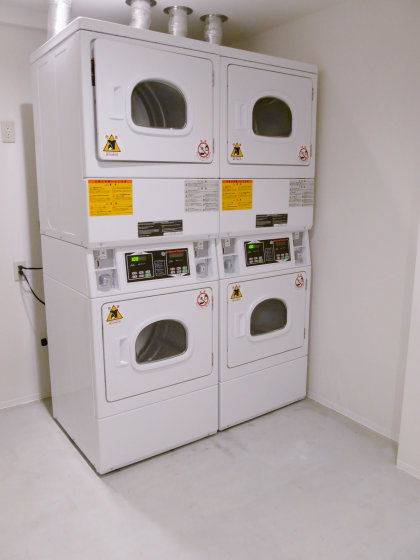 4 washing machines. The usage fee is 100 yen once for the dryer and 200 yen once for the washing machine.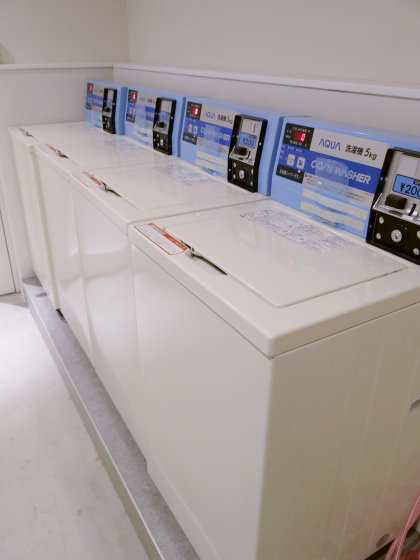 In addition, there was a kitchen and dining room next to the bathroom that guests could use 24 hours a day. If you find it difficult to eat out during a long stay, or if you want to cook what you bought at the supermarket, the kitchen will give you more options.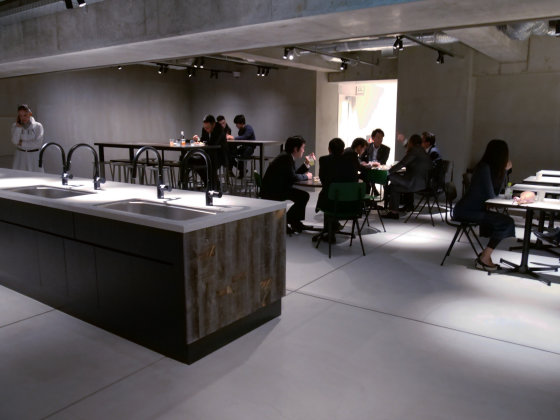 There are four washrooms, so it seems to ease congestion during lunch and dinner.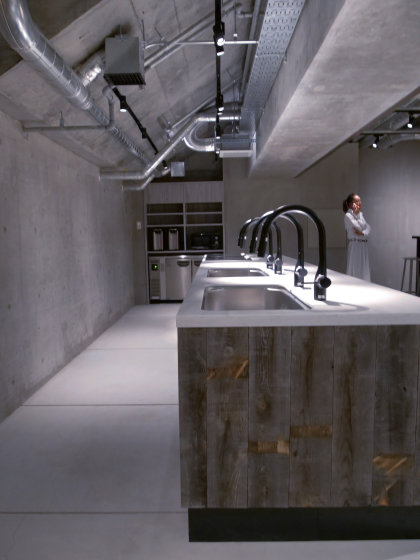 Two three IHs are lined up.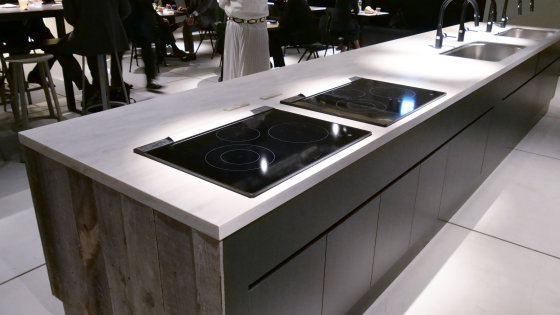 There was no reception, and there were no cooking utensils, but at the time of opening, kitchen utensils such as pots, pans, and kitchen knives would be prepared on shelves and drawers.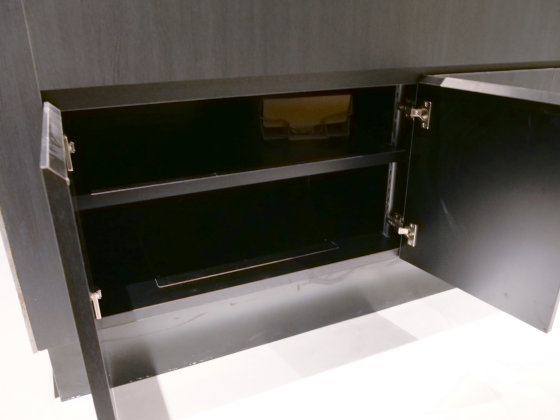 2 pots, 1 microwave, 1 refrigerator.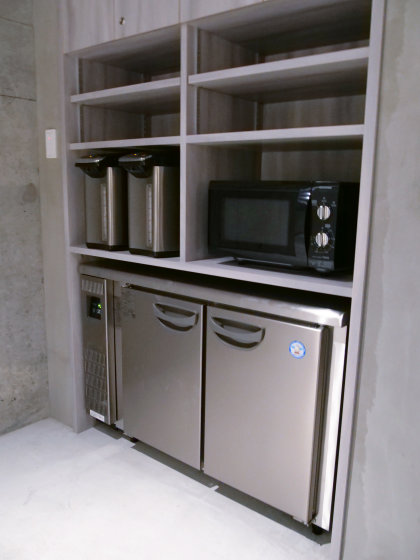 There is an outlet on the dining table, so if you want to work under light on a spacious desk, you can use it.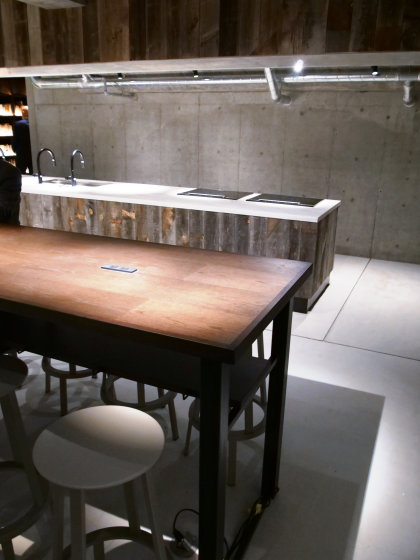 It is similar to " BOOK AND BED TOKYO " in that it sleeps while enjoying reading, but BOOK AND BED TOKY0 sleeps in the "middle" of the bookshelf, so it is good to be able to stay close to the book until 1 second before sleeping. Although there is a dormitory type where the common space and sleeping space are next to each other, there may be noise. In this respect, TUNE STAY KYOTO can see various books without worrying about time, but it is also a point that sleep is not disturbed because it is a complete private room. It is recommended when you want to keep a private space while enjoying reading in a common space and interacting with various people.