Starbucks new work `` Halloween Dark Knight Frappuccino '' tasting review where red berries like blood match black cocoa like dark night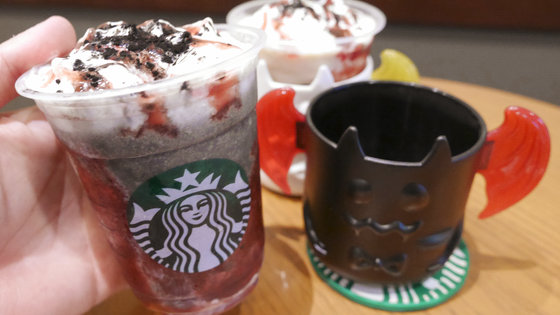 `` Halloween Dark Night Frappuccino '' combining sweet and sour red berry sauce using raspberry, cranberry and strawberry, and frappuccino blending cocoa powder and chocolate brownie, Friday, October 18, 2019 at 17:00 Offered at Starbucks from 22 minutes. He said that he was finished in a frappuccino with a black and mysterious atmosphere with the theme of 'night masquerade', so he actually drank it to enjoy the atmosphere of Halloween.

Press Release (2019/10/16) | Starbucks Coffee Japan

https://www.starbucks.co.jp/press_release/pr2020-3190.php
[New Product Information] Halloween Dark Knight Frappuccino® / Halloween Red Knight Frappuccino® | Starbucks Coffee Japan
https://www.starbucks.co.jp/cafe/halloween/
I came to Starbucks Coffee.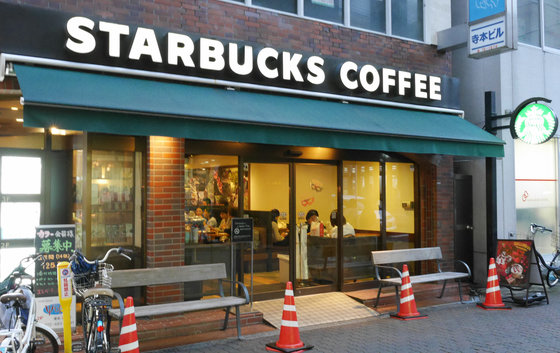 At 17:22 of the provided time ...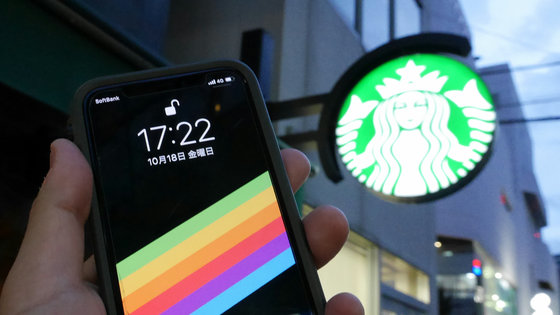 One day, a clerk was replacing the menu board on the cash register with one with the Dark Knight Frappuccino drawn on it.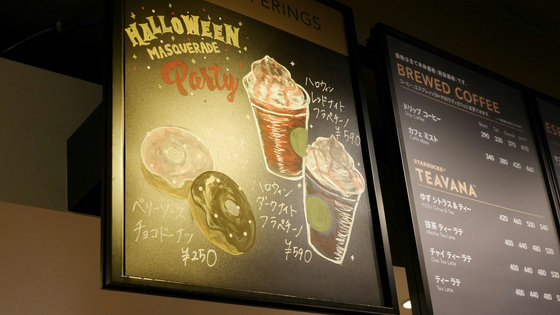 Get the Dark Knight Frappuccino (590 yen without tax). Seen from the side, you can see a red bloody red berry sauce mixed in a fairly dark brown frappuccino.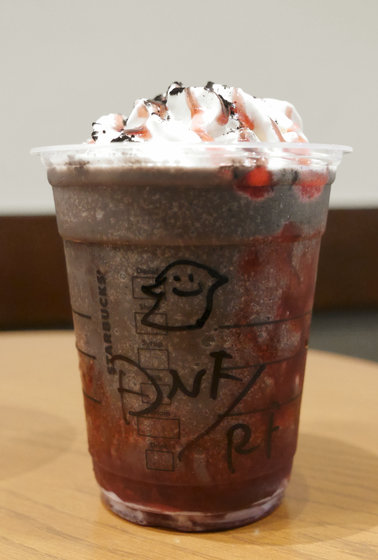 The whipped cream above is topped with black cocoa powder and red berry sauce.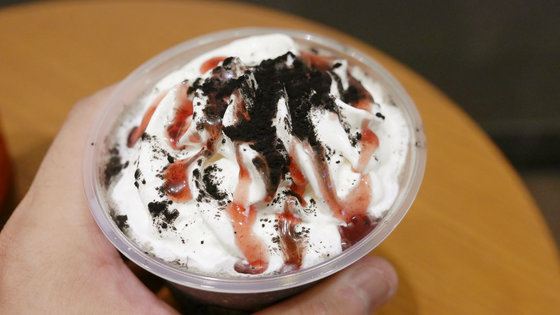 The left is
Red Knight Frappuccino
(590 yen without tax), which has already been reviewed, and the right is Dark Knight Frappuccino. When juxtaposed with Red Knight Frappuccino, where the contrast between white and red is dazzling, it is easy to see that the Frappuccino part of Dark Knight Frappuccino is deep and dark like darkness.


When you drink the Dark Knight Frappuccino, the Frappuccino part blended with cocoa powder and chocolate brownie feels gentle sweetness and chocolate scent, it tastes like a chocolate chip cookie, and it is richer than Red Knight Frappuccino that stands out sweet and sour It was an impressive impression. However, if you drink the drink after stirring it, the sweetness of red berry sauce will be added, and it will change to a deeper sweetness. The taste became mellow when whipped cream was mixed.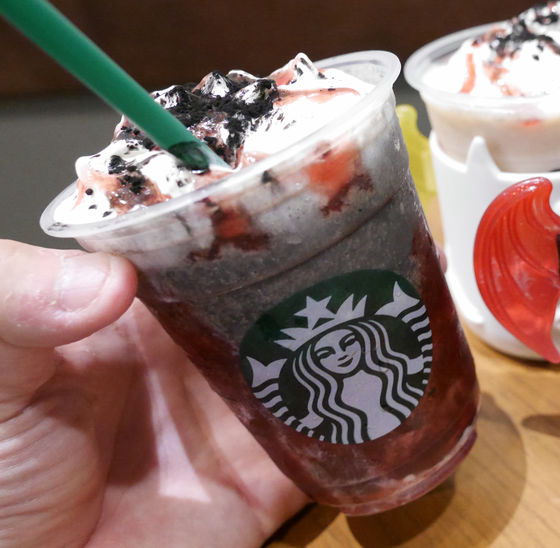 Red Knight Frappuccino and Dark Knight Frappuccino can be ordered in limited quantities with a cute devil-designed cup stand. When you actually set a cup on the cup stand, it looks like this. Two colors, white and black, are available.



The ass had a Starbucks coffee logo and two tails.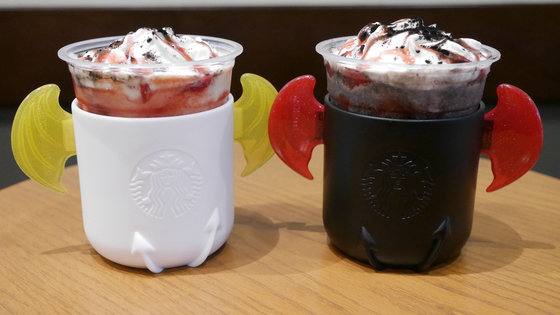 The Dark Knight Frappuccino will be available at Starbucks coffee stores nationwide from Friday, October 18, 2019. The price is 590 yen excluding tax for a single item, and 990 yen excluding tax with a cup stand. The cup stand is limited in quantity, so if you are worried, it is recommended that you go shopping early.