IPhone 6 turned out to be compatible with NFC and 802.11ac found in printed circuit board image leakage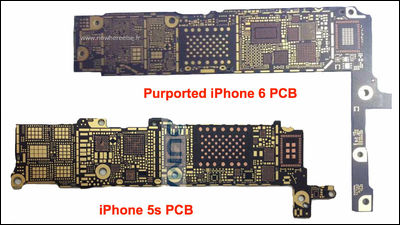 French technology news websiteNowhereElseGot a leak image of the iPhone 6 printed circuit board, and iPhone 6 reports that it corresponds to NFC and 802.11ac newly.

IPhone 6: Photos du circuit imprimé de la carte mère
http://www.nowhereelse.fr/circuit-imprime-iphone-6-99491/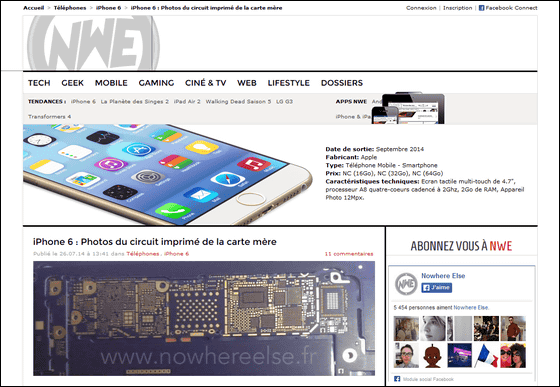 IPhone 6 PCB leak points to NFC and 802.11 ac - Neowin
http://www.neowin.net/news/iphone-6-pcb-leak-points-to-nfc-and-80211ac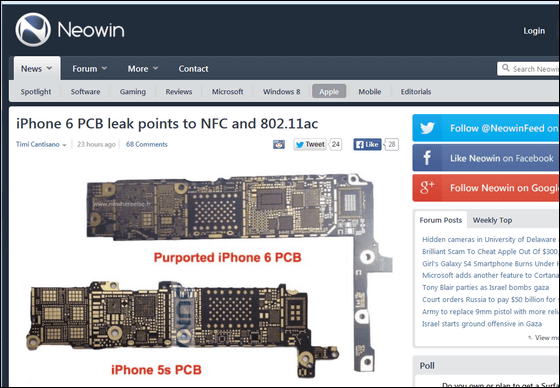 NFC stands for Near Field Communication (short distance communication), which means that devices equipped with the NFC communication standard can bidirectionally communicate with each other simply by holding the NFC communication standard. NFC compatiblespeakerYaHeadphones, Etc. are increasing, and if you attach these with an NFC compatible smartphone, you can also pair the terminals without troublesome work, so if you thought "iPhone is also equipped with NFC ... ..." There should not be few people there. And 802.11ac is one of wireless LAN standards,Applicable equipmentIf communication is carried out between them, it will become possible to enjoy communication which is overwhelmingly faster than the conventional standard.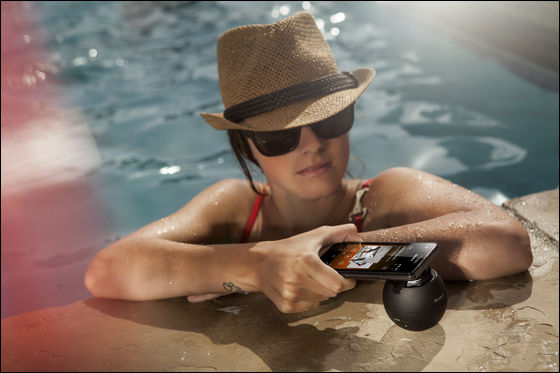 ByVernon Chan

This is the leaked substrate image. It is difficult to assert that "iPhone 6 corresponds to NFC and 802.11ac" alone, but NowhereElse has confirmed that these functions will be installed on iPhone 6 from reliable sources as well .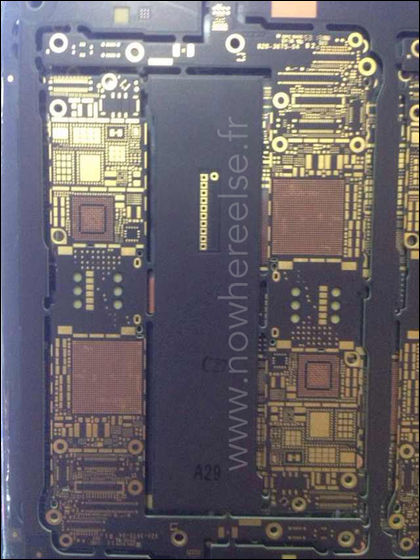 Back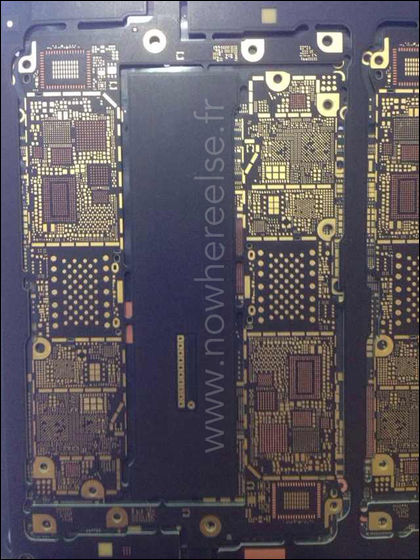 Comparing the board of the iPhone 5s and the board of the leakage image, it looks like this, it is quite similar.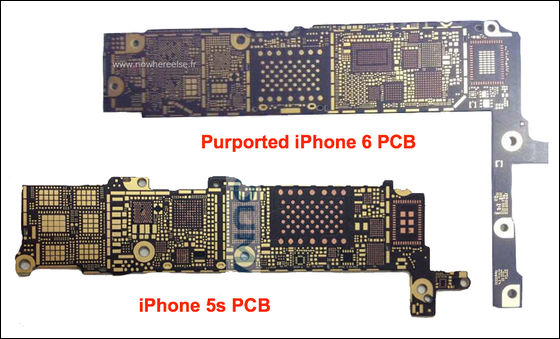 IPhone 6 enclosure photo that has leaked PhotoWhen synthesizing the image of the board which NowhereElse got this time, the hole for fastening the board to the case and the position of the screw hole in the housing part are splendidly matched.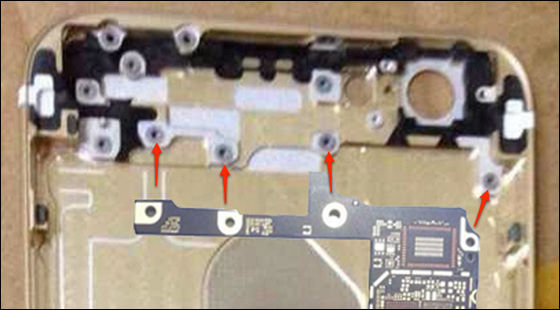 As Apple's flagship product as well as iPhoneMac with a strong sales volumeHowever, as iMac of 4K display and 12 inch MacBook of Retina display will be released, andIt is saidis.