Apple is developing its own modem chip for the iPhone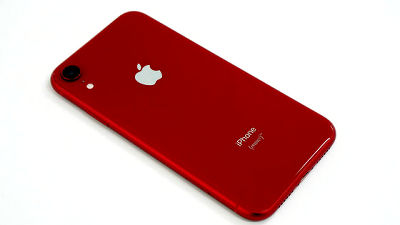 Due to the worsening relationship between Apple and Qualcomm, Apple eliminated the Qualcomm modem chip that was adopted on the iPhone and iPad, and instead adopted Intel products. However, it is clear from the test results that this Intel modem chip is inferior in various aspects such as communication speed compared to those made by Qualcomm. Meanwhile, The Information reports that Apple is developing its own custom modem chip.

Apple Developing Modem as Chip Efforts Expand - The Information
https://www.theinformation.com/articles/apple-developing-modem-as-chip-efforts-expand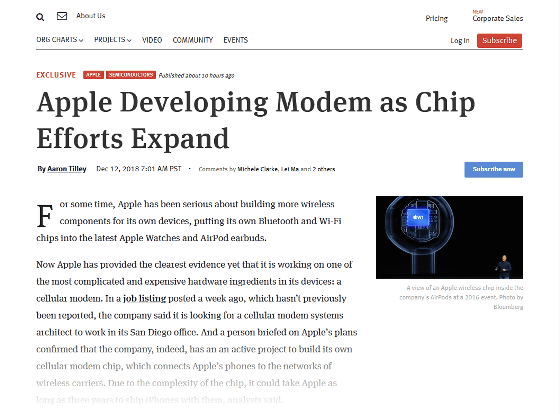 Apple reportedly developing developing cellular modem for iPhones in-house amid battle with Qualcomm - 9to 5Mac
https://9to5mac.com/2018/12/12/apple-custom-cellular-modem/

Like the A12 Bionic at the heart of the iPhone XS, Apple has independently developed several custom chips. This movement is gradually propagating not only to mobile terminals such as the iPhone and iPad but also to products for Mac, and there is also a news report that Apple will develop its own CPU for Mac in 2020 . However, it was "modem chip for iPhone" that it was discovered that it was under development earlier.

According to The Information, clear evidence was found that Apple is working on the development of a cellular modem, one of the most complex and expensive hardware components in the terminal. Proof that is recruited by Apple for job recruitment, it seems that "system architect of cellular modem working in the office of San Diego" was recruited.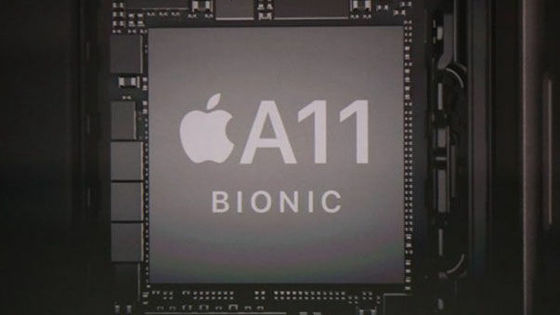 In addition, from the anonymous source that The Information is familiar with Apple's plan, it has also succeeded in getting the backing that modem chip development is actually an ongoing project. However, The Information says "There is a possibility that it may take about 3 years before Apple modem chip comes out", and in a story such as that the modem chip replaces the original developed one from the 2019 iPhone It does not seem.

As it is pointed out that Intel's modem chip is problematic in terms of performance and reliability, it is often thought that Apple's unique development of modem chips is aimed at improving quality, but aiming at only that It is not that it is. Clearly it will be easier to install on other Apple devices like MacBook if Apple will design and manufacture its own modem chip. It is reported that Apple releases its own CPU for Mac by 2020 and 9to 5 Mac pointed out that it will be enough to adopt our own modem chip for Mac at that timing .