Baidu is developing AI (artificial intelligence) and autonomous bicycle, is it competing against Google?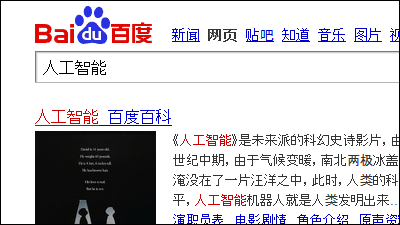 We provide the largest Internet search service in China and we are second to second place in the worldBaidu(Baidu)Artificial intelligenceIt is clear that we are developing to develop.

The new Google? Baidu's big plans to bust out of China - tech - 25 July 2014 - New Scientist
http://www.newscientist.com/article/mg22329794.200-the-new-google-baidus-big-plans-to-bust-out-of-china.html#.U9bmvGMk0po

New ScientistAccording to the report, Baidu is promoting the development of a bicycle that can run autonomously in urban areas where people and cars are crowded, and Baidu also acknowledges that the plan itself exists. In order to realize an autonomous vehicle, intelligence that can be judged by himself / herself is necessary, and from that, artificial intelligence development by Baidu is surely confirmed.

We have been investing in artificial intelligence related in Baidu for the past few years and imitated human brain function in 2013neural networkAn image search engine using. In addition, in May 2014 the computer scientistAndrew NgWe have welcomed Mr. and we are setting up an AI laboratory in Silicon Valley.

Mr. Ng, who was a professor at Stanford University, was Google's deep learning related project in 2006Google BrainThe Baidu is believed to utilize its technology and know-how for research on speech recognition, image recognition and natural language processing. Mr. Ng talks about the importance of AI technology, "Advancement of AI technology gives power to the Internet" clarified the prospect that Baidu's AI laboratory "will be the future hero in the field of deep learning" , It suggests that it will reach the scale against Google in the future.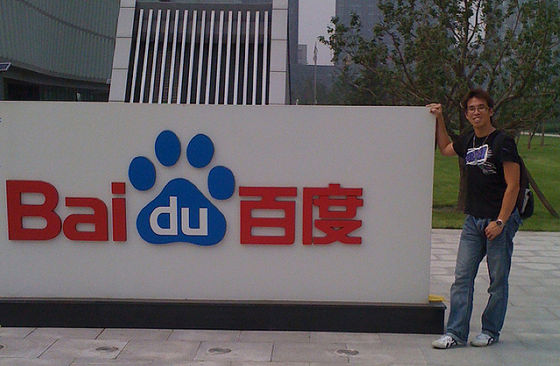 ByTing-yu (Joseph) Jiang

Furthermore, with AI technology developed in Baidu, development of recognition technology without using tags is to be advanced. In order to enable AI technology on computers, it is necessary for human beings to attach "tags" to various information and to give their properties, but in Baidu technology for completing all of these processes in the computer has been developed It is said that.

Mr. Ng points out that it is "simplifying too much" about comparing Baidu's attempt to Google. In China there are about twice the number of Internet users in the US and the number of mobile terminals per population is also the world's best, so it says that the Internet ecosystem is completely different from the USA.

Baidu is the largest search engine provision service in China, and now it will start providing services in Brazil. University of North Carolina at CharlotteMin JiangAccording to Associate Professor, although we are seeing movements towards service provision in Indonesia and North America, "Up to now, Baidu has succeeded only in China," the future is still unknown We are doing it.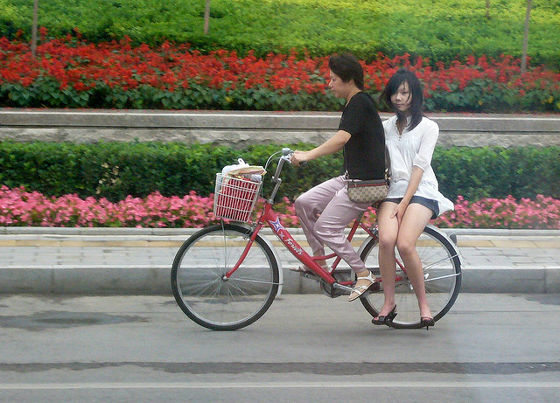 ByLuciano