I tried challenging "Potekhodai" of Lotteria with all you can eat potato for 60 minutes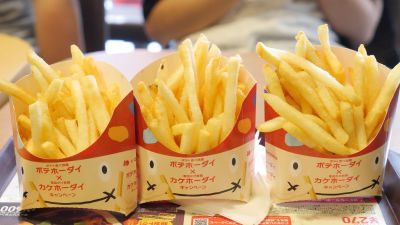 Speaking of all-you-can-eat for fast food chainsAll-you-can-eat Kentucky's original chickenAndAll you can eat Burger King's WapperThere are, however, Lotteria is from NTT docomo 's "Chalky-ho dai"Collaborated with"PotekhodaiWe started an all-you-can-eat cheap potato campaign. This campaign is to order potato M size in a single item or a set and eat and drink potato if you eat inside the store. I went to Lotteria to know the limit how much potato could be eaten in 60 minutes.

~ Collaboration planning of Lotteria and NTT docomo! All you can eat potato! "Potekhodai × Kakehodai campaign" is carried out! Thursday, July 24, 2014 until Sunday, August 31
https://www.lotteria.jp/news_release/2014/news07170001.html

Arrived at Lotteria.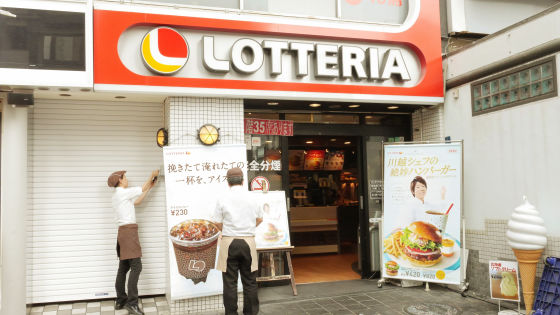 There was not a campaign announcement of potite ho dai, especially where it was lined up at the cash register. This time we visited with three people, so we ordered 3 potatoes M size as usual.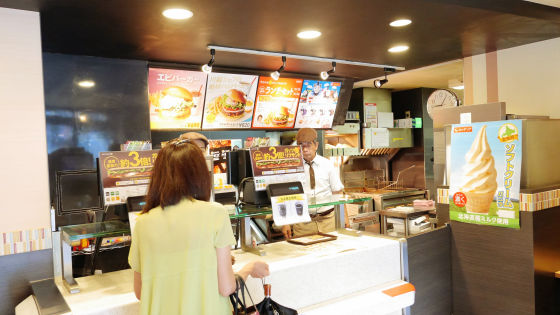 As soon as the order arrived, I started to fried potatoes.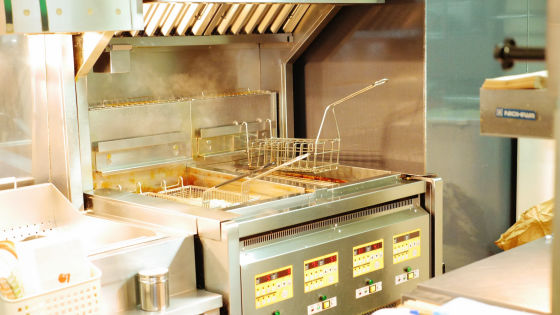 I will get a number card and wait in the table.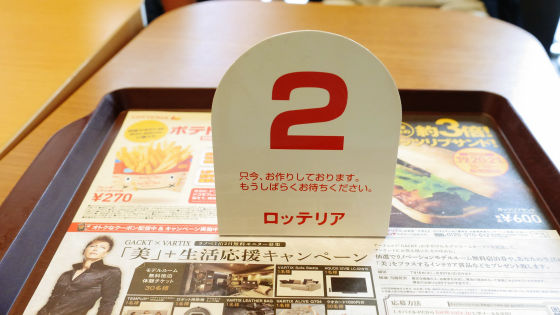 The guide of Potekhodai was written on the tray.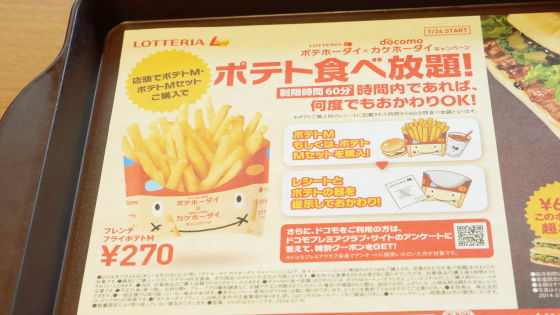 When waiting, potato M size arrives.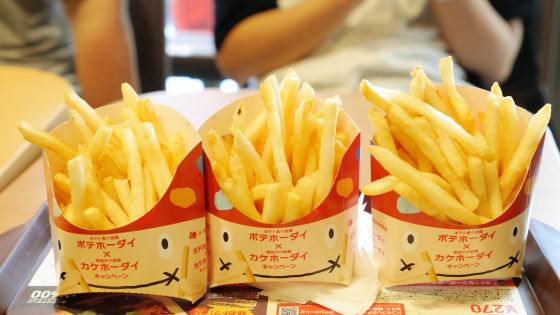 It seems to be difficult for me to eat potato for a long time, so I ordered water as well.



Potato CartonDocomodakeDesign with potatoes.



The notes were written on the back side. DoCoMo's service "To pacifyYou can not share potatoes with your family like ".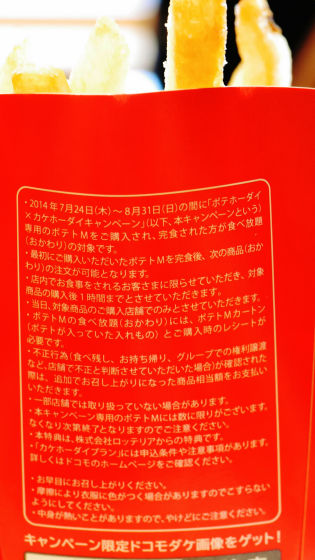 Because the time limit for all you can eat is 60 minutes, I start eating at once.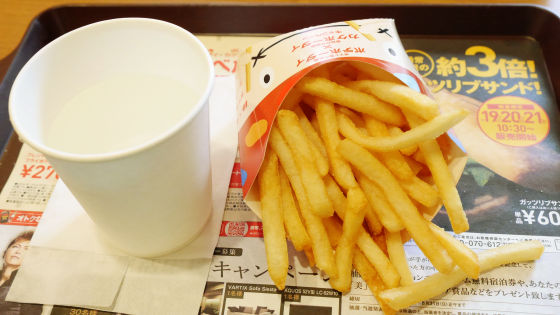 Because it is fried fish, outside is calico, inside is good with texture of hokuhoku. Because it is fried, the texture and taste were better than those ordered by takeaway.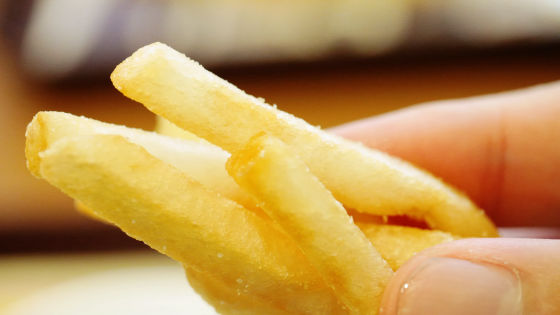 Because I have time limit, I keep eating without ever having a taste.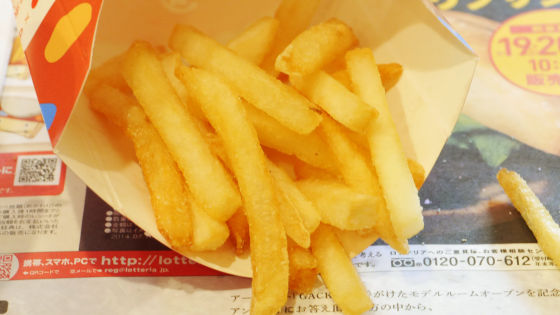 The first one is a piece of cake. We finished eating in about 7 to 8 minutes including shooting time.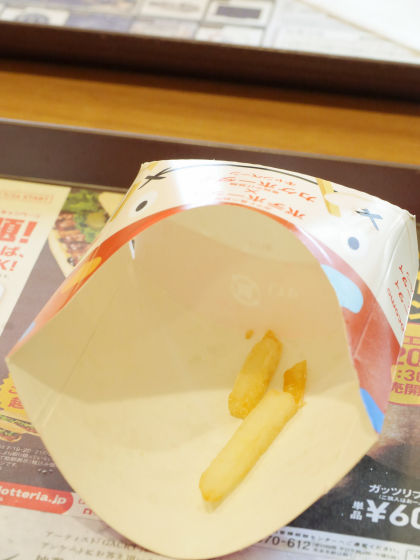 All three of them are complete.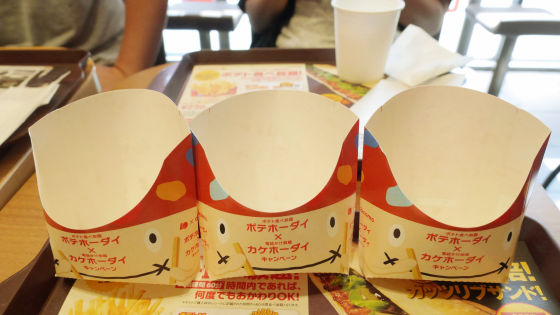 Take the potato carton empty with the receipt at the cash register to checkout.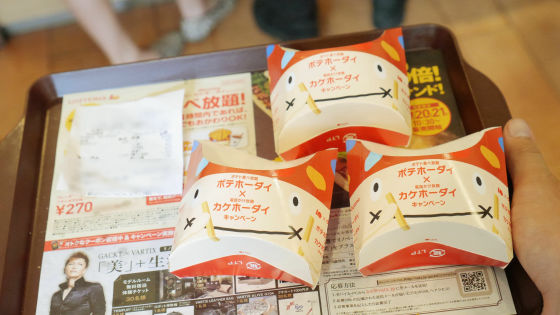 When you pass the receipt to the clerk, you will press the stamp.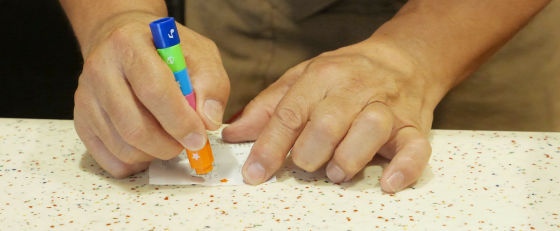 It took about 5 minutes to fry the potato, but it also requires attention as the frying time is counted at the all-you-can-eat time.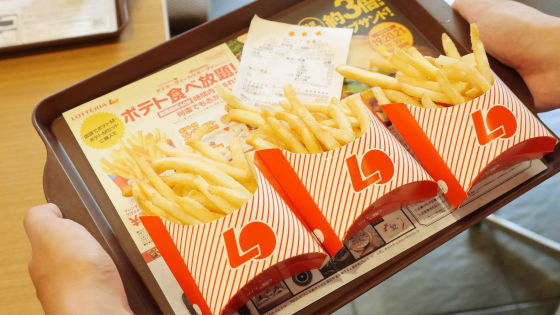 I have more time to eat.



Especially the taste of potatoes does not change, but seems to have taken a bit of stomach moisture to potato, I wanted water.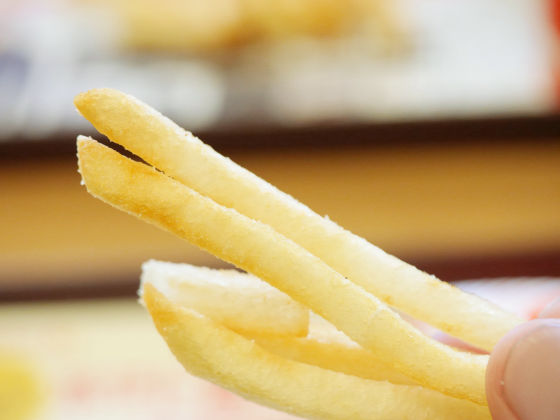 Especially without difficulty clear the second potato, hurry up to the cash register. It has been around 30 minutes at this point.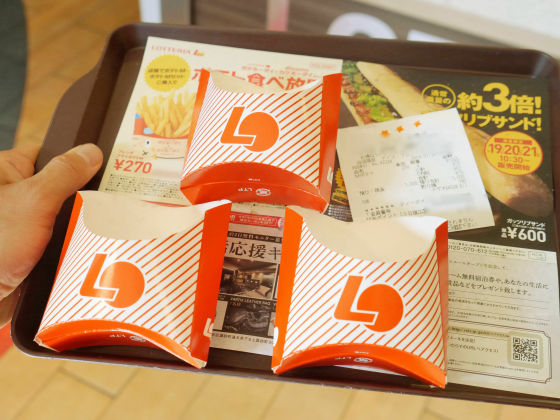 This time I had fried potato, so I received potato immediately without waiting time.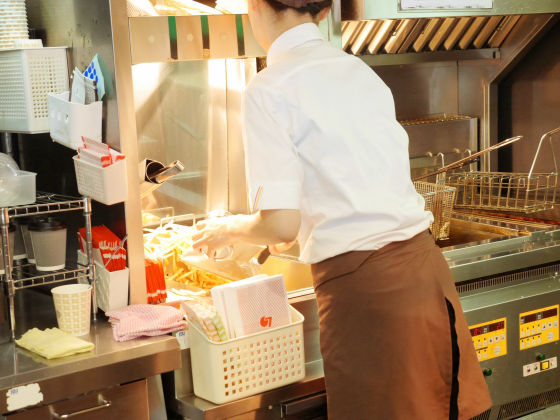 Finally the potato rushed into the third one.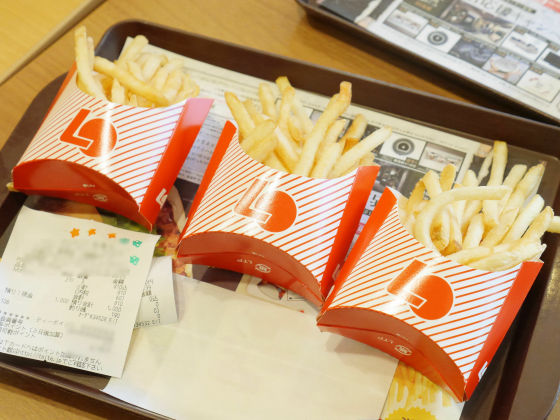 The second stamp was pressed on the receipt.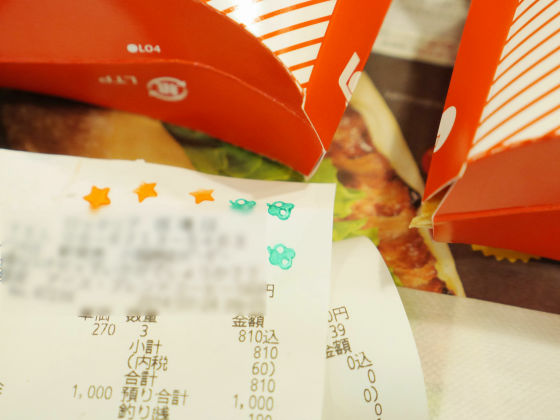 It is hot and fried, so change to the way to eat it to tray to eat quickly.



Because there is a limited time, I will cheek up with Musshamsha.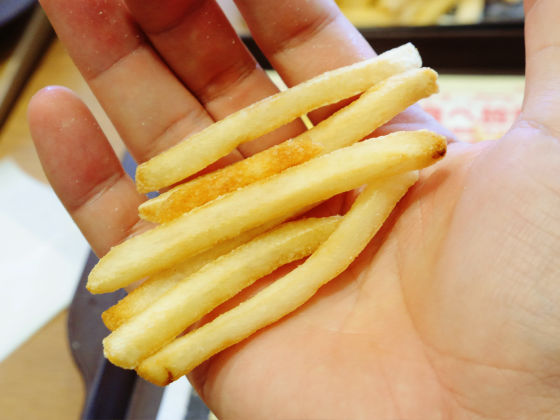 The third one is also clear. I feel that the stomach not only dried but this time it has expanded.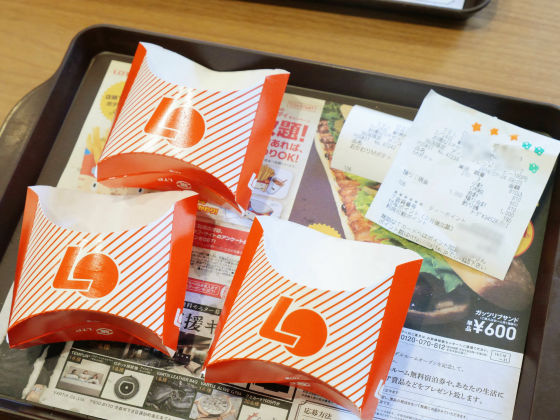 It took a while to fry and waited for a while and it was the fourth one.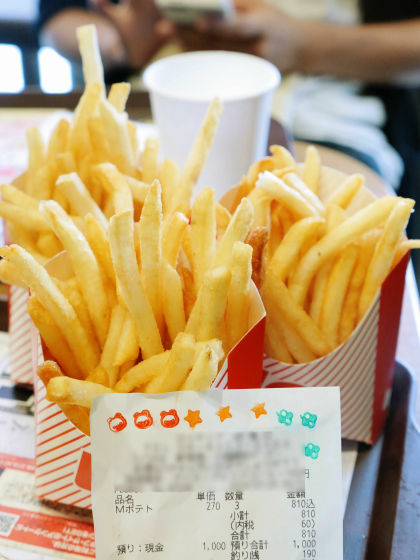 Just like putting it on the tray ......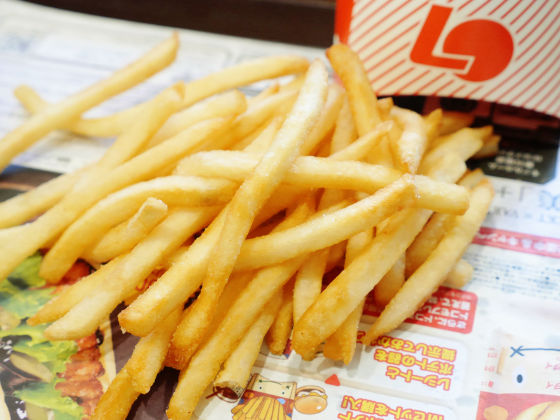 I eat it all together.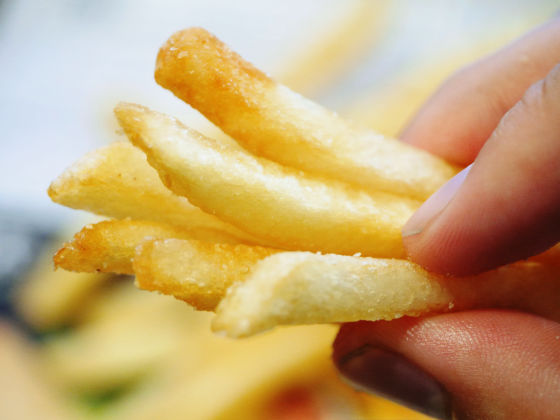 The fourth one also cleared without problems. However, as expected it began to get tired of salty taste.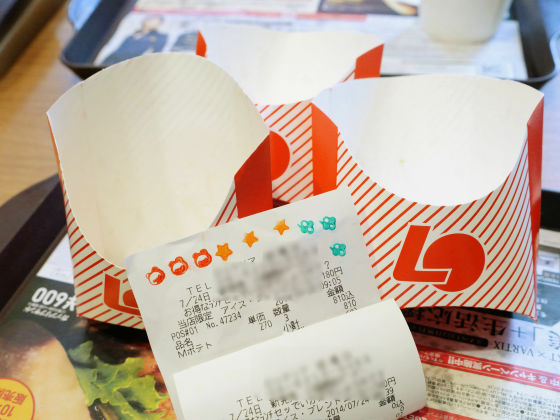 When ordering the fifth item, I got a ketchup. Ketchup seems to be served by the service depending on the store.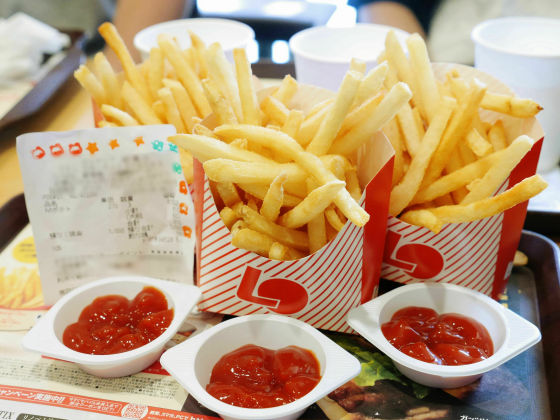 I ordered water as throat and stomach dryness is not hampers.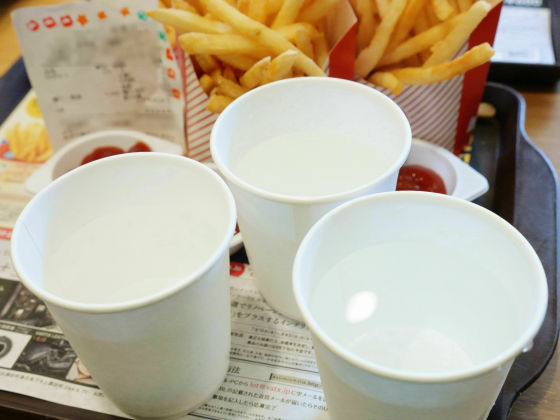 The taste changed by the presence of ketchup, so the fifth one was somewhat easier to eat.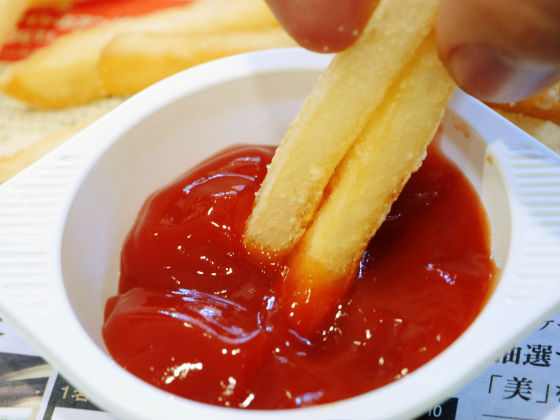 One hour passes after the sixth ordering and the all you can eat is finished in 6 pieces. There is still room in the stomach, but because it takes time to fry potatoes, it is better to have the next potato fried at the point of eating all you can eat.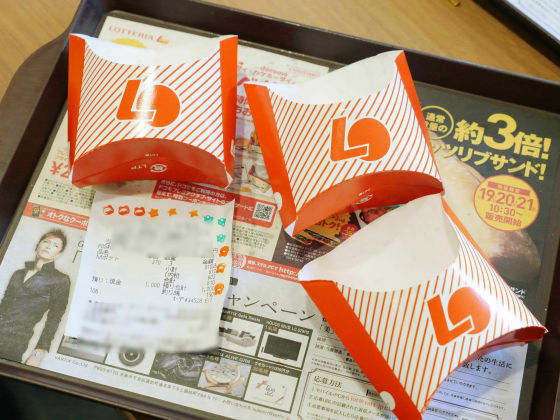 Finally the sixth potato arrived.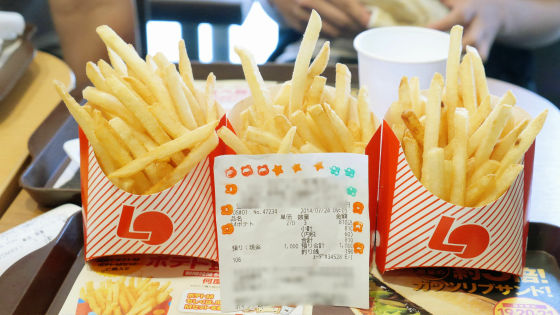 It is not necessary to cool down and eat it, but since I was eating it cold every time, I put potatoes in the tray with habit.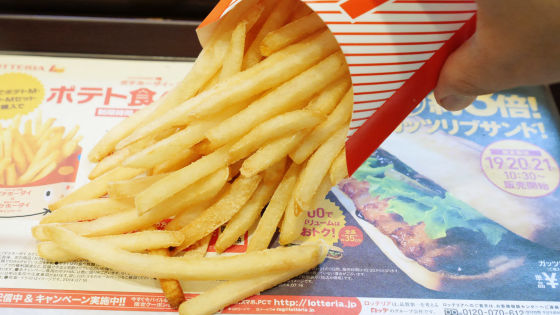 There is still room in the stomach, so it is regrettable that all you can eat all you can do at the end.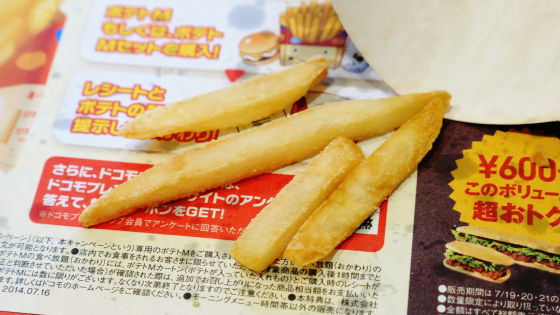 I finished the sixth potato. Since calorie is about M size 279 kcal, the total calorie intake is about 1674 kcal, and the price is equivalent to 1620 yen when eating normally.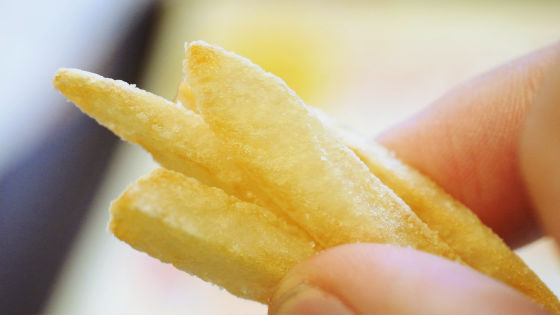 Lotteria's Potekhodai campaign is until August 31 (Sun). There is a wait time for potato offering, so it seems better to avoid a crowded time when seriously challenging you all you can eat.