Unmanned aerial vehicle "USUS" tested by US Marine Corps at rim pack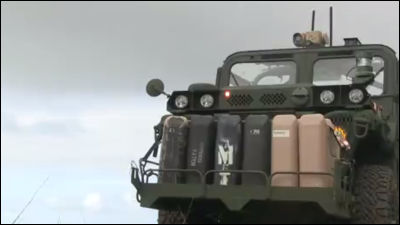 Automatic driving cars that grasp the condition of the road and autonomously travel are car makersDeveloped by GoogleHas been advanced and reached the stage of practical use only a little, but the US Marine Corps etc are jointly implementingPacific Rim Pacific joint exercise(Rim pack) unmanned military support vehicle "GUSSThe unit testing of "is carried out.

DVIDS - Video - Driverless GoPro - Marines test unmanned ground vehicle GUSS in Hawaii
http://www.dvidshub.net/video/349405/driverless-gopro-marines-test-unmanned-ground-vehicle-guss-hawaii#.U88JLGMk0pp

A movie taken with GoPro showing how GUSS actually travels has been released.

The United States Marine Corps is testing for the introduction of an unmanned vehicle on land (GRoundUNmannedSUpportSUrrogate) named "GUSS", we will be given the purpose of transporting weapons and goods along with troops and carrying injured people on board. It is based onGlower ITVIt is seen. ITV is a light general-purpose vehicle already deployed in troops,MV-22 OspreyIt is also designed to be able to be mounted on.



The inside of the car is like this, of course the atmosphere of the military vehicle itself.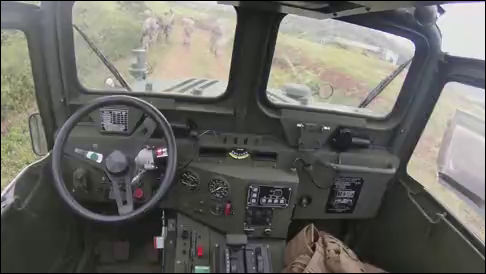 It is not a futuristic thing that comes to mind when hearing "unmanned vehicle", but the gear lever is actually "Gakogakko" so that it actually moves.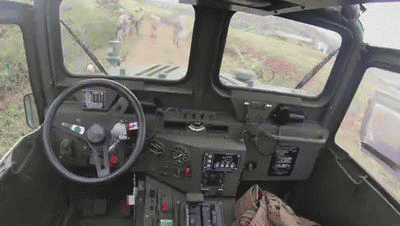 The handle and the pedal actually move when traveling, it feels like a transparent human being is steering a car. All of these partsActuatorIt is said that it is being moved by.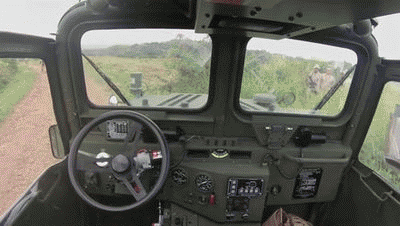 Therefore, it is also possible for people to actually ride and maneuver.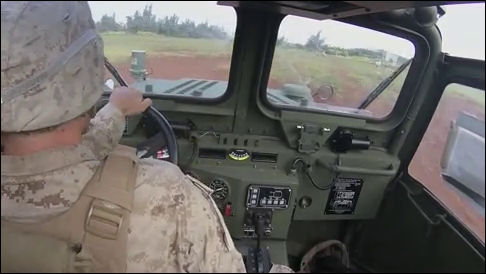 In another movie, you can see more detailed figure.

Appearance when seeing GUSS diagonally from front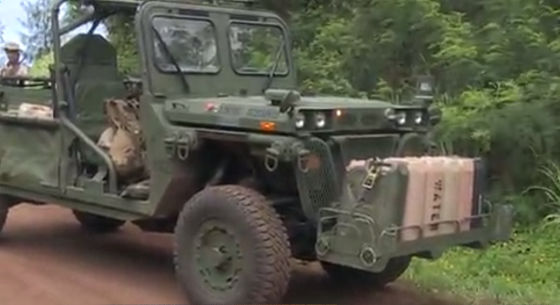 It seems to be controlled with such a terminal.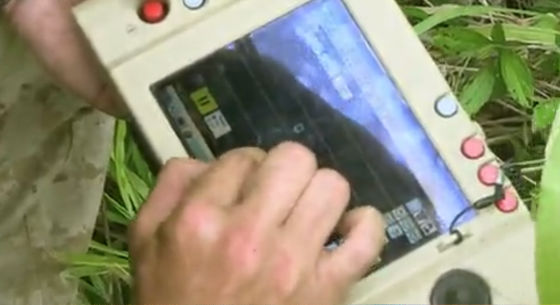 Body compact and easy to walk around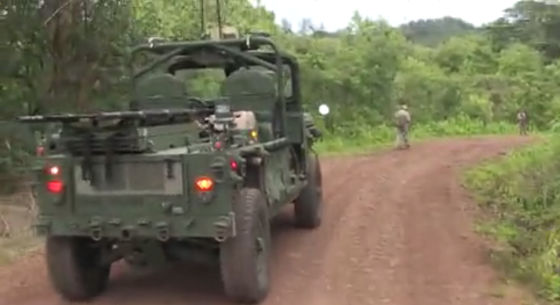 It seems that it is also used for carrying injured people by placing a stretcher on the loading part.



The following movie contains a state of an unmanned vehicle that was being developed around 2012.

USMC Unmanned Vehicle Demonstration


From behind the troops going through the field, you can see how unmanned vehicles are following you.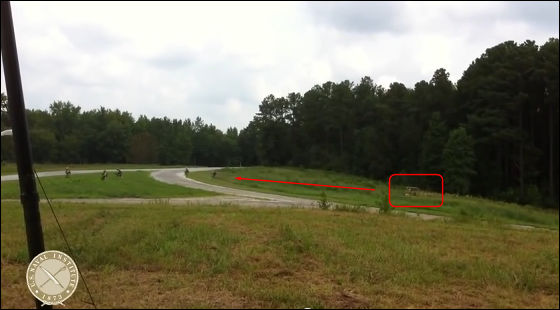 A movie running in various places is here.

Robotics Rodeo 2012 - TORC Robotics Places 1st in JIEDDO Endurance Challenge


Traveling on the road surrounded by the building ......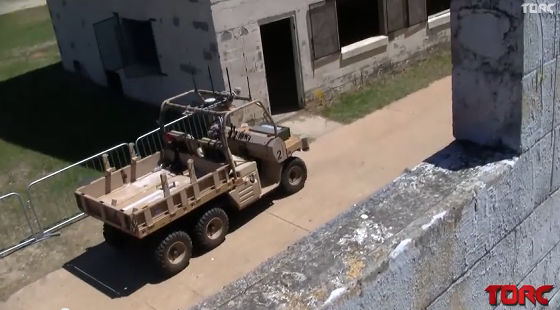 Even on a bad road, it also contained a scene of running and running.