750 indie labels revolve against pay streaming on YouTube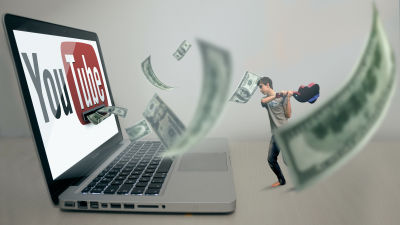 ByElias Ruiz Monserrat

Google and YouTubeWarner Music,Universal Music,Sony Music Entertainment,EMIAs we have entered into a license agreement with the world's four major labels, viewers can watch the official PV (promotional video) of the artist for free. Such YouTubeStarting paid streaming service that can be audited with advertising pearsHowever, as contract conditions for paid services are different between major labels and indie labels, 750 indie labels are "Fair Digital Deals Declaration (fair digital transaction declaration)The sign of the signature is occurring.

WIN Announce Launch of Fair Digital Deal Declaration and Worldwide Sign Up Day | Worldwide Independent Network
http://winformusic.org/win-announce-global-launch-of-fair-digital-deal-declaration/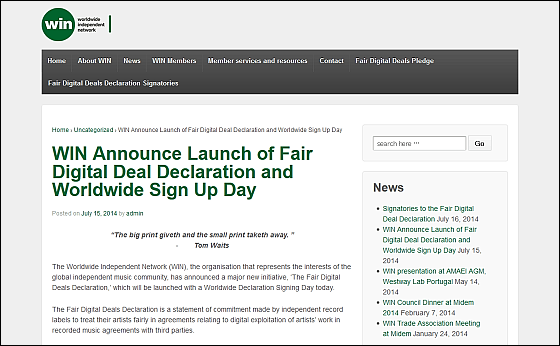 F * & amp; K It: Here's the Entire YouTube Contract for Indies ... | Digital Music NewsDigital Music News
http://www.digitalmusicnews.com/permalink/2014/06/23/fk-heres-entire-youtube-contract-indies

YouTube is undertaking a contract alliance with major labels around the world to start paid services, but indie label refuses the contract because the condition of affiliation with indie label is unfairly compared with major label Did. Then, because YouTube clarified the policy to delete a video from YouTube against a label which does not sign a contract, it announced "fair digital transaction declaration" as a corresponding indie label is "unreasonable treatment", and 750 The label is signed.

There are five points stipulated in the fair digital transaction declaration and it is as follows.

◆ Fair digital transaction declaration

· We guarantee that artist's download share and streaming revenue will be made clear in the recording agreement and in a rational summary format royalty statement.
· We guarantee to pay faithfully proportionally all payments and rewards in digital services monetized by recording / recording. However, it does not result from specific recording / recording / performance.
· We will promote the improvement of the enactment criteria for digital services that set up monetization and usage of music.
· We will support artists who choose to oppose public disclosure and misuse of music.
· We will support it as a collective position of an international indie record company outlined in Global Independent Manifesto.
Indie label refers to a label other than the major label, and there are many labels holding worldwide artists.The GuardianAccording to the artist who is going to delete videos on YouTube, won the Grammy Award,The largest bestseller in recent years with more than 10 million units aloneAnd became "twenty oneSingAdeleOrganized in 2002 and is attracting the most popularity among the UK bandArctic Monkeys, Contributing to the increase in sales of record boardsWhite StripesofJack WhiteIt contains videos of prominent artists such as.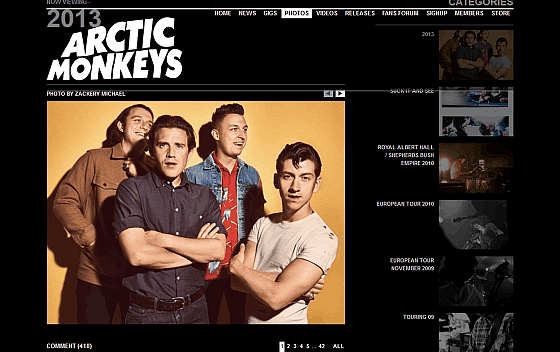 It becomes a source of income of artistsCD and download sales sharply declineIt is reported that it is getting used, and the current situation is that income is low in streaming services. SpotifyContributing to the music industry by securing profit of artistsFor indie label artists who are aiming to do but unfair terms than Spotify · Beats Music · Pandora, the main streaming service users are exploding from YouTube around the world, this problem is How it rolls is likely to be a life or death problem.