Unexpected things were running around Laos' Japanese food buffet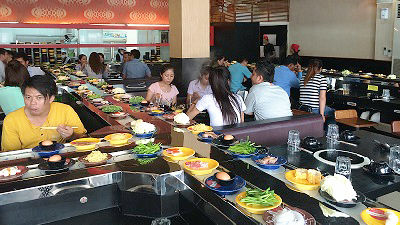 Turning sushi is a unique technology born by Japan that provides sushi using a belt conveyor, as a developed version"Rolled barbecue" where meat and hormones flow through lanesThere seems to be some, but in Laos more unique things were going around.

Hello!World newspaperA special reporterTomohiro Uetake (Tomohiro Utame)is. I am currently traveling around the world, I am in Luang Prabang, Laos, the seventh country. (Red line is an air route, blue line moves over the land)


◆ Unique Japanese food buffet seen in Vientiane
Vientiane, the capital of Laos. This town with its borders with Thailand is also crowded with tourists from abroad. The picture shows the landmark of Vientiane,Patuxai.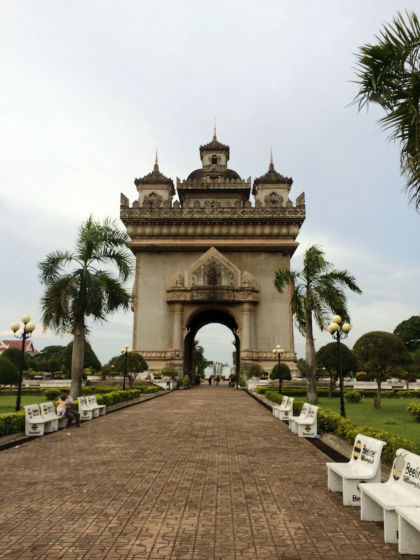 Japanese restaurant that I saw on the street called Rue Samsenthai.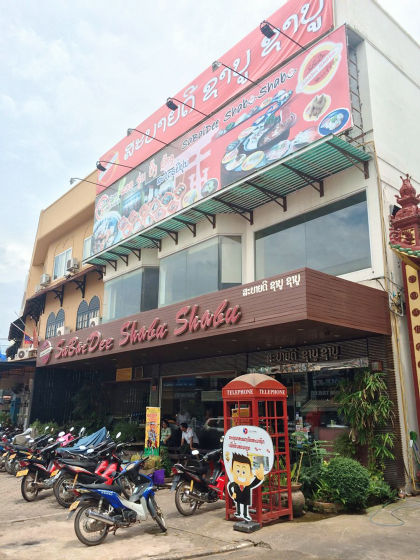 Trying to try Japanese food in Laos, it was a buffet of 89,000 Keep (about 1120 yen) with a 90 minute system.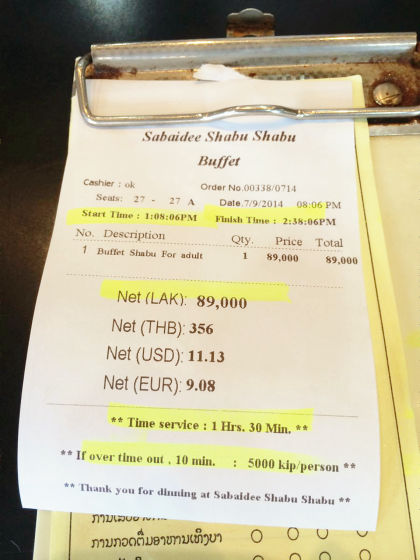 When entering the shop ... something colorful is moving swiftly! It is a belt conveyor familiar with Japanese sushi rolls! I never thought that I would see it in Laos ....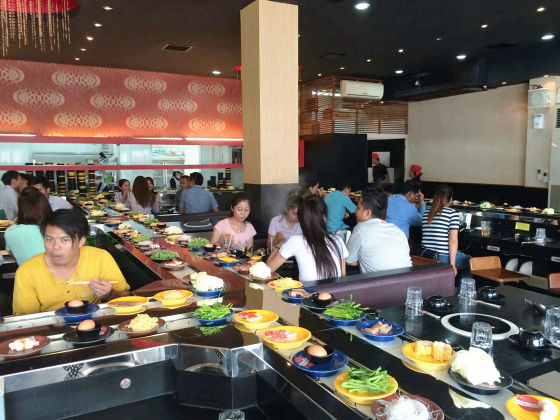 However, it is not sushi ... it is turning around looking at often! Is it?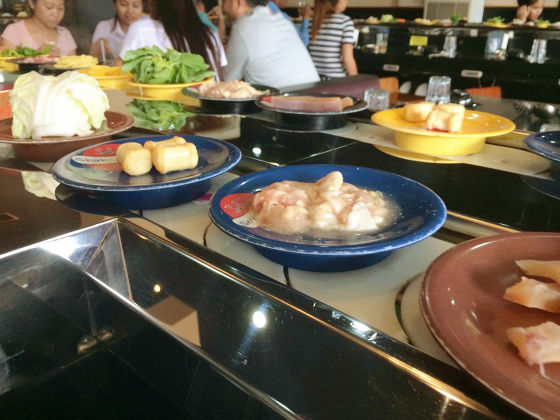 Fish meat, pork, chicken, beef, fish paste etc ......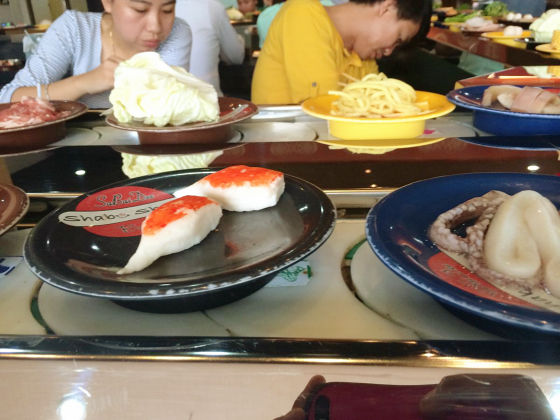 Vegetables such as parchi, onion, pumpkin ......



It seems to be something such as vermicelli and noodles.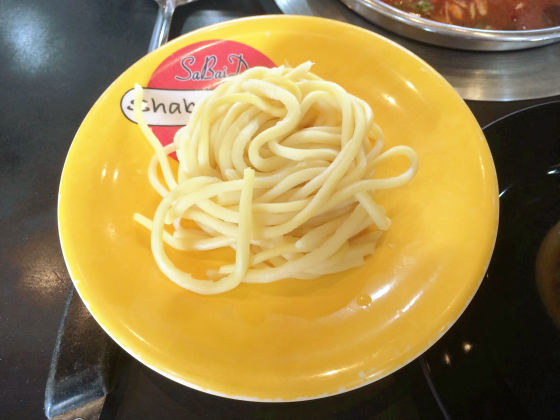 Electric stove is prepared for each counter seat individually.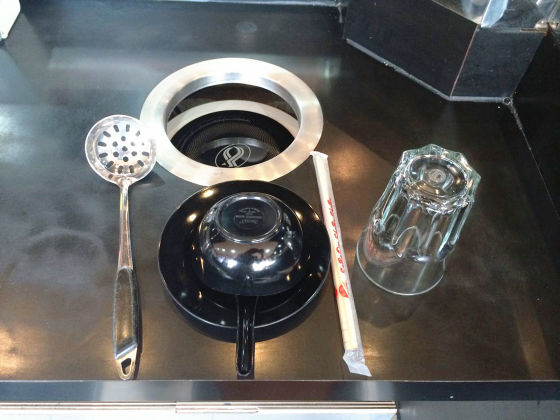 Actually, this shop called Sabaidee Shabu Shabu, it was a shabu shabu shop that eats the ingredients that came in before in the pot in front of you.


◆ How to enjoy rotating shabu-shabu
I asked if it is Tom Yum flavor (dry) or non spicy, so this time I chose Tom Yum flavor. A pot with Tom yum soup was brought in immediately ......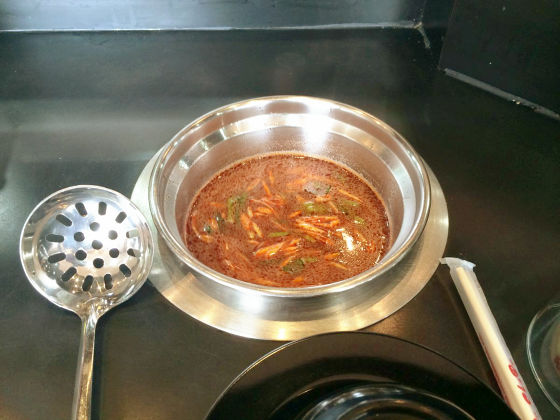 Turn on the switch and eat breakfast as soup boils.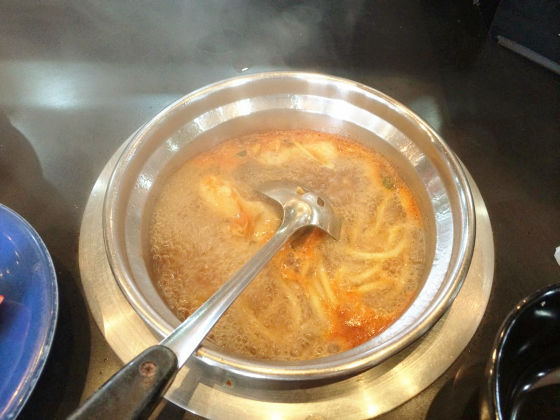 Afterwards take the favorite equipment from the belt conveyor and put it in the pot ... ....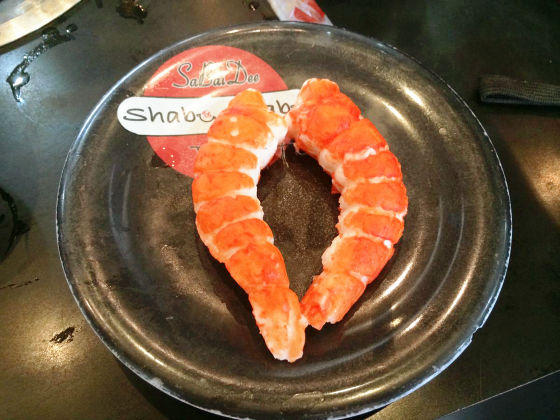 Just eat it off the dish when the fire goes through. There is ginger, red pepper, lemon grass, etc. There is pungent and sour taste peculiar to Tom Yam Soup.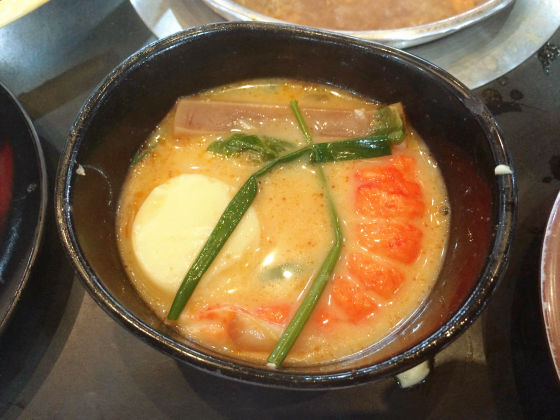 Unlike Japanese shabu-shabu, the soup is bright red, so you forgot what you put in the dark-pot state ... ....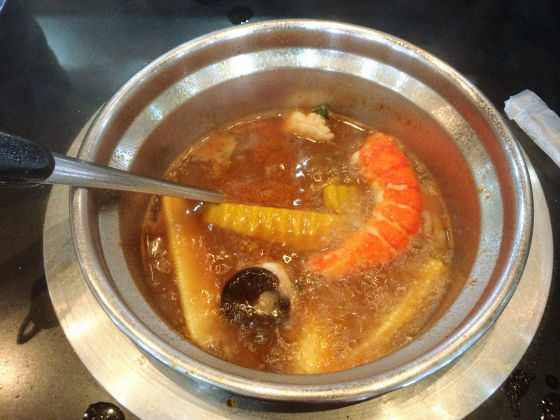 There is a stove switch on hand, so you can enjoy shabu shabu at your own pace.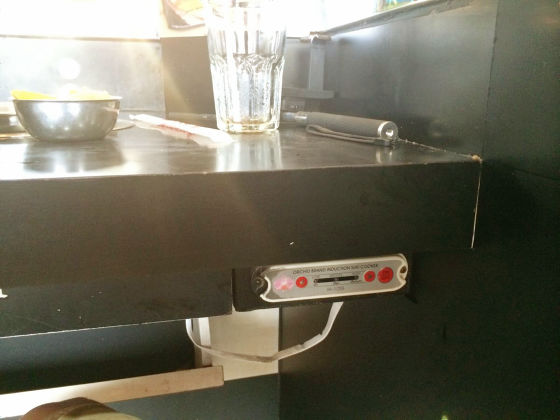 The eyes of the clerk are also thoroughly, often lowering the dish and poured if the soup becomes scarce.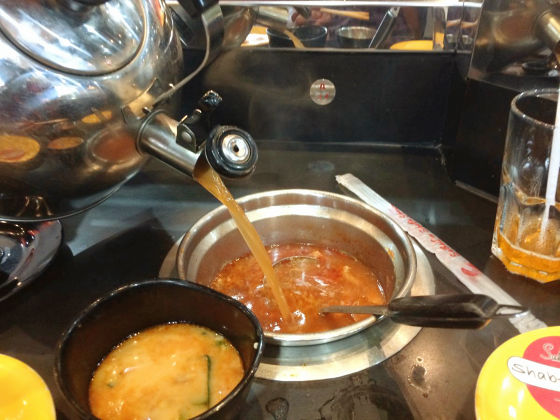 ◆ Abundant choices
Not only Shabu-shabu but also California rolls and colorful scrolls ......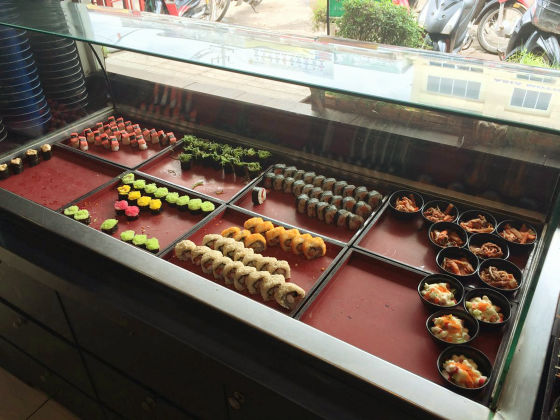 Staple food such as fried rice, noodles ... ...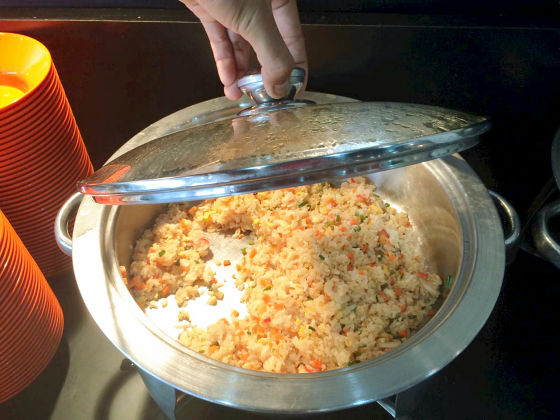 Desserts such as fruits are included in all you can eat.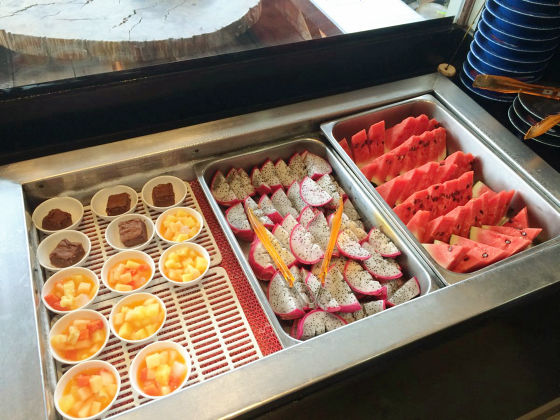 I tried making an original source
Seasonings such as chili sauce, Nampula, lemon juice, soy sauce, wasabi, chopped garlic, etc. were also available.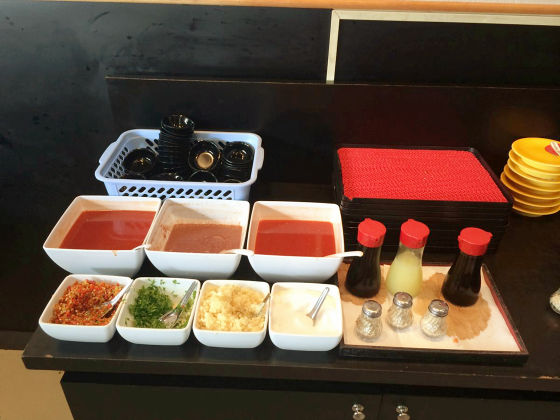 Because I got tired of Tom Yum taste, I tried making original sauce by mixing soy sauce and raw eggs with carved garlic and baked tea. Garlic sauce to eat after a long time ... .... It is a nostalgic taste that seems to make tears for two and a half months after I started traveling. It also fits chicken and fish meat very much!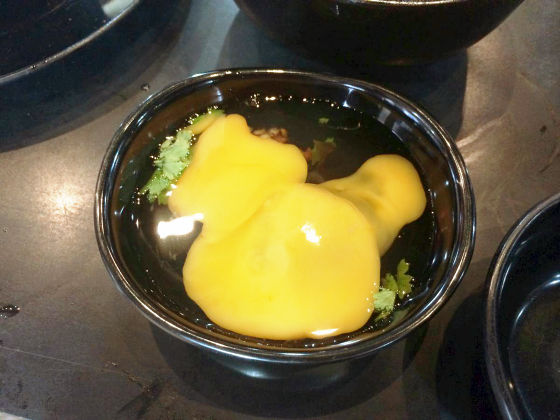 In this way you will not get tired of the taste if you use several sources.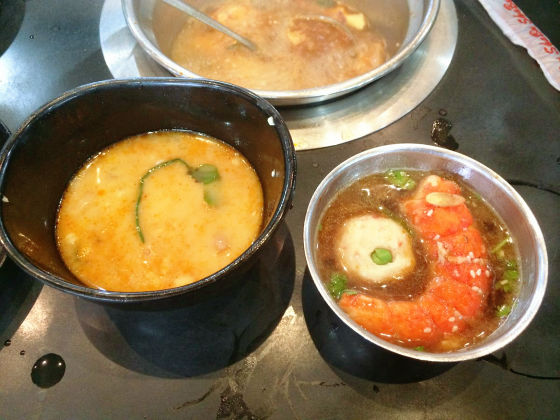 ◆ very popular for one person
Not only can it be enjoyed by family members, it is also easy for one to use it, and it is also a busy Japanese salaried worker and a woman who is busy because it can save the trouble of ordering.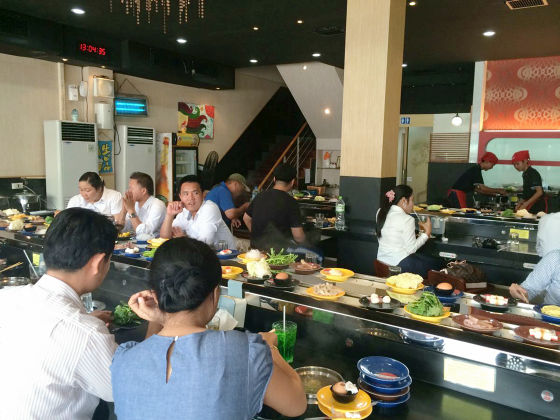 ◆ Business tips seen overseas
I saw rotating sushi throughout Japan, but I have never seen a shabu shabu shop that offers shabu-shabu items on a belt conveyor.

By the way, it seems there is a rotating French food in Paris.

The fine French cuisine went to 'Rotating French cuisine' that came around the lane - GIGAZINE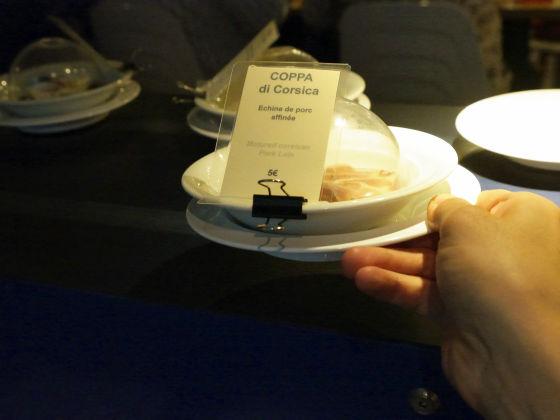 In this way, by looking at Japanese technology and culture that has developed unique overseas, it might be a hint leading to a new business. Perhaps in Japan it may be that not only sushi-go-round sushi but also eating and drinking establishments offering cuisine in a rotating buffet format are increasing in 10 years. I hope this article will be connected to someone's new idea of ​​business in Japan.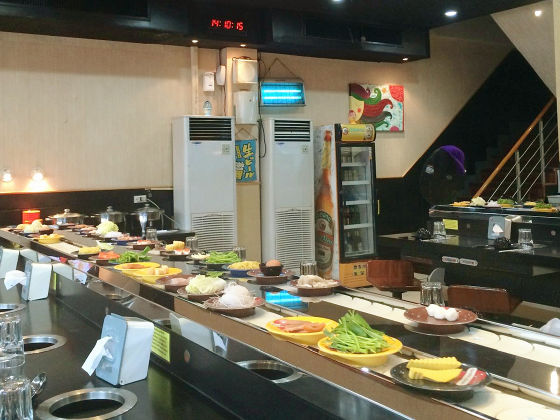 Sentence / coverage: Tomohiro Uetakehttps://twitter.com/hiro_uetaken

Supervision: World newspaperSekaishinbun.net