Why is "blue" frequently used on the Internet?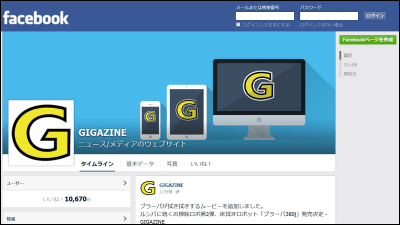 If you look closely at various services on the Internet that you normally use casually, you will notice that "blue" is used everywhere. Why the blue color is so frequently used on the Internet, IT related news siteThe AwlHad disclosed the reason and it was interesting content.

Internet, Why So Blue? - The Awl
http://www.theawl.com/2014/06/internet-why-so-blue

This is the blue that Google frequently uses for its service. Writing color codes in HTML etc. If you write it in hexadecimal, it becomes "4385 f 5".



As a test, when you check Google search, you can see that the above blue color is used everywhere. Actually, Google designers chose a different type of blue color as the main color of the service above, but my boss pointed out, "This blue color is not the same", and my boss told me 41 different blue colors As a result of making tests to measure and measure the number of clicks,The current blue was chosenAnd that.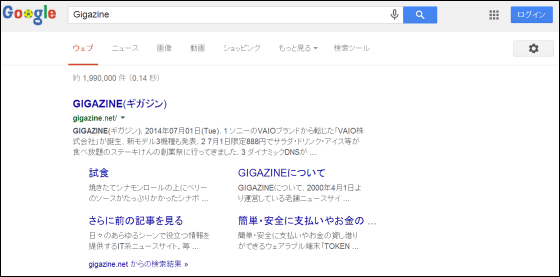 TwitterIt is blue which is slightly thinner than the blue color of Google mainly used.



Twitter's blue color is "Twitter Blue"As described on Twitter's official branding page," 55 ACEE "in hexadecimal notation," 70/10/0/0 "in CMYK," 85/172/238 "in RGB," 298 U "in PMS It is specified.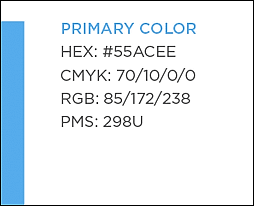 According to The Awl, there are blue types of birds on Twitter's logo, so Twitter is using blue color. However, it is also true that birds have various birds such as brown and black.




This is microblogging serviceTumblrThe blue color used is hexadecimal, it is "3a5775".




When I looked at the top page of Tumblr, blue was used most of the page. Peter Vidani, Tumblr's designer, says, "The color of Tumblr's site is dark blue, because users' posts are more noticeable by keeping the background dark blue,Reason for using blueIt was revealed.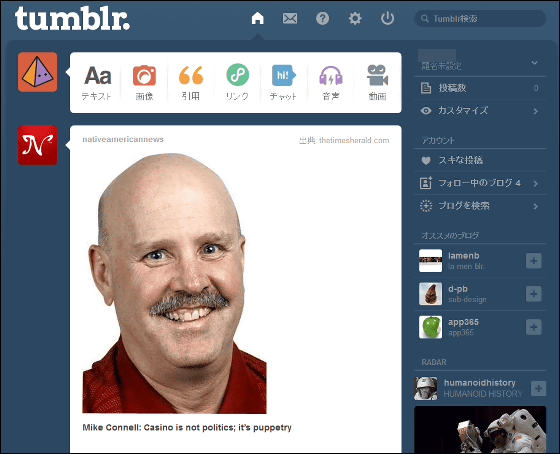 Facebook uses a slightly darker blue color, and in hexadecimal it is "3b 5999".




Facebook CEO Mark Zuckerburg said in 2010The New YorkerWent byinterviewHe said that it is a moderate color vision disorder that can not distinguish between red and green, saying "Facebook is blue is because blue is the best visible color".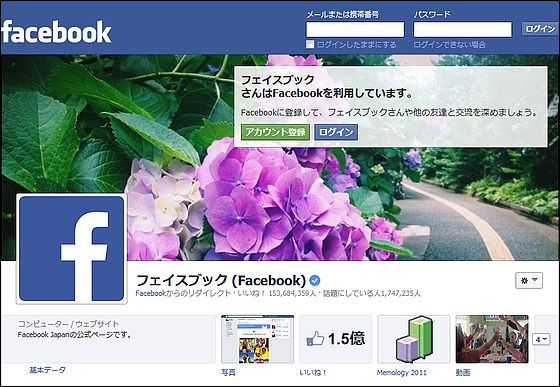 This isInstagramThe blue color. In hexadecimal it is "49779b". Instagram uses a dark blue color similar to the blue used by Tumblr of the same photo sharing service.



The Awl does not disclose the reason why Instagram uses blue, but because of the variety of net services using blue for some reason, Instagram also uses blue for its own reasons Not surprisingly.