Samsung announces that it will solve 'black factory problem' at Chinese manufacturing factory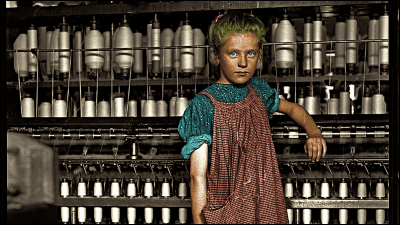 ByKelly Short

Companies that violate the Labor Standards Act are called "black companies", but they are entrusted to the Chinese suppliers to manufacture smart phones and tablets that are their productsSamsung ElectronicsHowever, it publishes its own research report by a third party monitoring agency. It has been revealed that the factory of many suppliers related to Samsung is the "black factory" which violates the labor standards law of China.

Samsung's China Labor Problems Persist - Korea Real Time - WSJ
http://blogs.wsj.com/korearealtime/2014/07/01/samsungs-china-labor-problems-persist/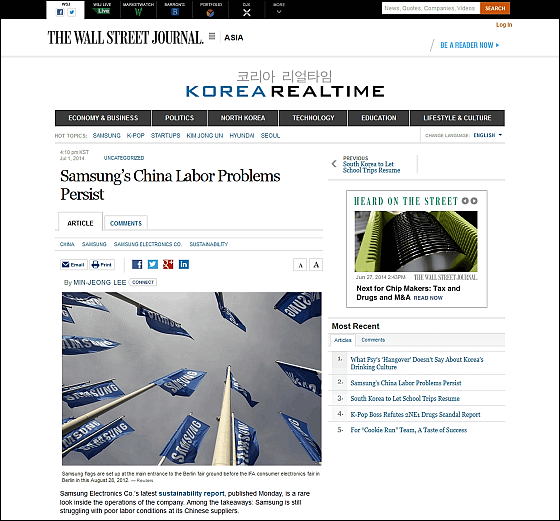 On June 30, 2014 Samsung Electronics will update the latest "(PDF file) Sustainability Report"publish. Among them, a third-party surveillance institute investigated 100 Chinese suppliers related to Samsung in 2013, among which 59 factories provide employees with safety devices such as earplugs and protective eyeglasses It is clear that there is no monitoring facility for guaranteeing safety, and that the vast majority of suppliers are overtime working in violation of the Chinese labor standards law.

Although Samsung has formulated a pledge to settle China's suppliers' unfair labor practices in 2012, it can hardly be said that pledges are being respected, and in some Chinese Samsung related factories,I work with children and girls under 16 years of age, A nonprofit organization tackling the labor environment in China "China Labor Watch"Has been pointed out. In response to these problems, Samsung voluntarily monitors and investigates and is requesting that all suppliers of problems to address labor standards violation improvements.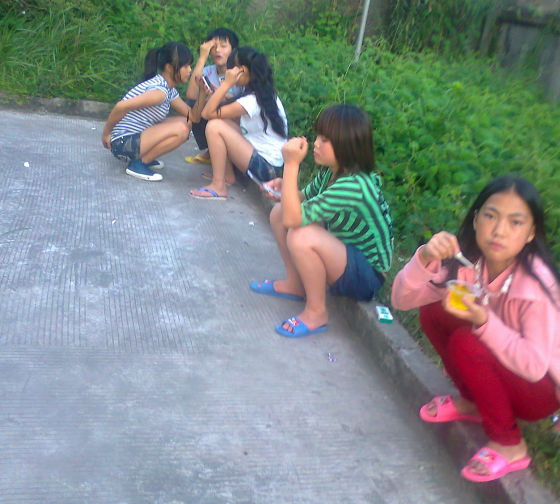 Samsung announced that "If we do not see improvements in suppliers, Samsung will constantly demand corrective action to solve the problem in the shortest possible time," as well as China, Brazil, South Korea, etc. The related suppliers are also under surveillance. Samsung, the world's largest smartphone, tablet, TV and memory chip maker, how far can you make the "black environment" supporting its production line white?
in Note, Posted by darkhorse_log