Apple releases report that 'there was no child labor or forced labor in the factory'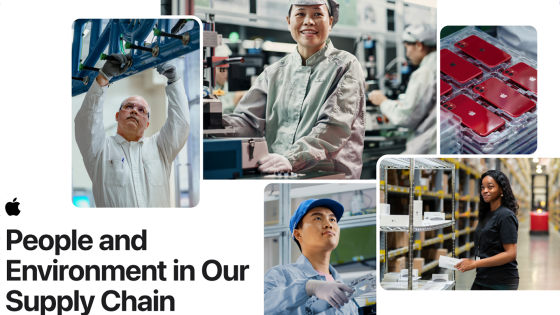 Apple released its annual report on the working environment in the supply chain on May 31, 2021. In 2020, it was reported that student internships were illegally forced to work at an iPhone manufacturing plant in China, but in a report Apple said, 'No evidence of child labor or forced labor was found.' Stated.

People and Environment in Our Supply Chain
(PDF file) https://www.apple.com/supplier-responsibility/pdf/Apple_SR_2021_Progress_Report.pdf

Apple (AAPL) Claims Progress in Supply Chain, No Child Labor Cases --Bloomberg
https://www.bloomberg.com/news/articles/2021-05-31/apple-claims-progress-in-supply-chain-no-child-labor-cases

Apple's latest supplier responsibility report details COVID safety measures, company found no cases of forced labor or child workers ―― 9to5Mac
https://9to5mac.com/2021/05/31/apple-supplier-responsibility-covid/

The working environment is often a problem at Apple's iPhone factory, and in 2020 it was discovered that student internships were illegally forced to work ...

It is newly discovered that a student intern was illegally forced to work at an iPhone manufacturing factory --GIGAZINE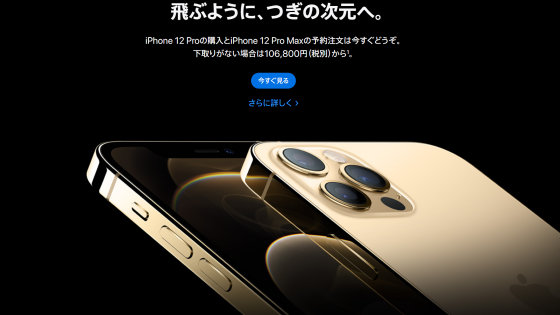 A riot broke out at the iPhone factory in India, leading to a shutdown.

Riot at iPhone factory in India, window glass crushed and car rollover --GIGAZINE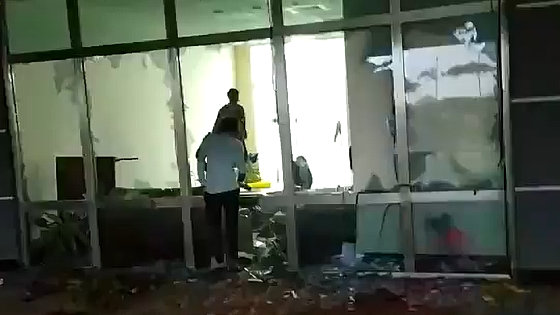 Although affected by the new coronavirus infection (COVID-19) in 2020, Apple has conducted a survey and evaluation of 1121 suppliers in 53 countries. In it, Apple said it did not find evidence of child labor or forced labor as a result of conducting employee interviews and conducting independent audits.

Regarding underage labor, one case was discovered in 2019, but it was said that it became zero in 2020. However, there have been reports of 'suppliers misclassifying student workers and then cheating documents to conceal violations.' Apple has taken steps against the supplier to 'suspend orders for new businesses until Apple has completed the required fix.'

In addition, Apple stopped trading with 8% of new suppliers in 2020 due to compliance issues, and 93% of the working hours rules of '60 hours a week' and 'all overtime is voluntary' Is being protected. The number of 'serious violations' of Apple's Code of Conduct was 48 in 2017 and 17 in 2019, but increased to 9 in 2020. Seven of the nine cases were falsification of working hours and labor data, one was a violation related to wastewater, and the remaining one was a violation related to exhaust gas.

Apple also reported that it trained 21.5 million supplier employees on their rights between 2008 and 2020. In response to feedback from employees, he persuaded the supplier to add a shuttle bus, shorten the response time to complaints, and add bonuses. In addition, while a pandemic response was required in 2020, Apple has adjusted employees to have a social distance immediately after the pandemic, as well as flexible working hours and protective equipment to avoid crowding. It states that it provided, cleaned, and PCR tests.

In addition, as part of improving the working environment, the iPhone factory has reduced energy consumption by 20% from 2017 to 2020, and it is reported that it is trying to improve manufacturing efficiency.