Full-fledged kiln-baked pizza etc went to lunch of "Salvatore · Cuomo" which is all you can eat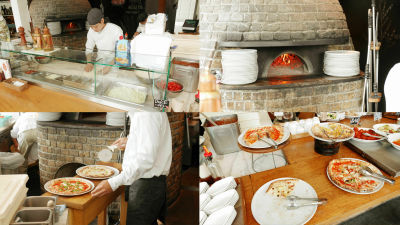 At PIZZA FEST that it is the biggest pizza festival in ItalyReceived the Technical Division First Prize"Salvatore · Cuomo" which you can eat authentic Napoli pizza, you can eat all you can eat buffet at lunchtime at some stores. If you say that you can eat all you can eat pizza, I have an impression that my stomach has swollen to the full and I can not eat so much in large amounts, but I went to a shop that is doing all you can eat.

SALVATORE CUOMO
http://www.salvatore.jp/

Arrived at Salvatore / Cuomo.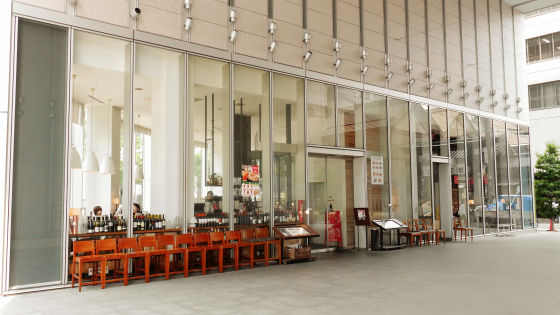 Notice of the buffet is also posted at the store. The basic buffet is 90 minutes with a tax of 1000 yen, plus a drink bar with 200 yen plus tax. A quick buffet of 405 yen tax-free 815 yen on weekdays was also prepared.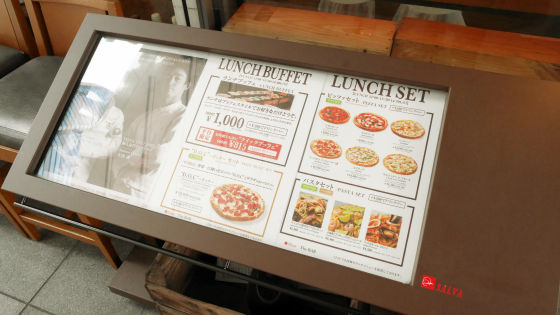 When I entered the store, the menu of buffet was lined up.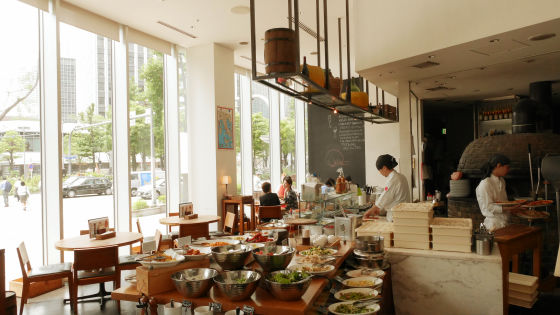 The shop has a high ceiling, making glass with a feeling of openness.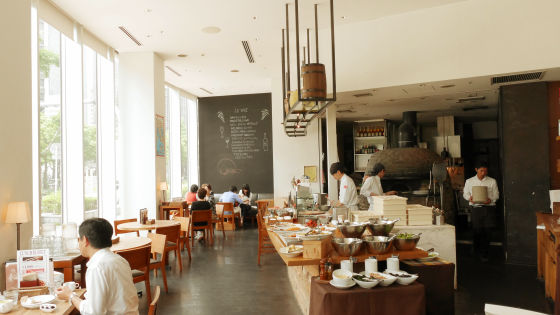 Nearly 30 kinds of menus such as salads, soup, pasta etc. were all you could eat as well as pizza.



I will take a plate and first go to pick up a salad. Besides a classic menu such as tomatoes, lettuce, tuna, black olives are also placed.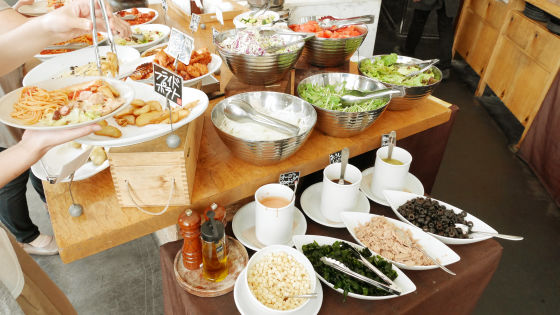 Serve in a plate and try to eat it with grain mustard dressing.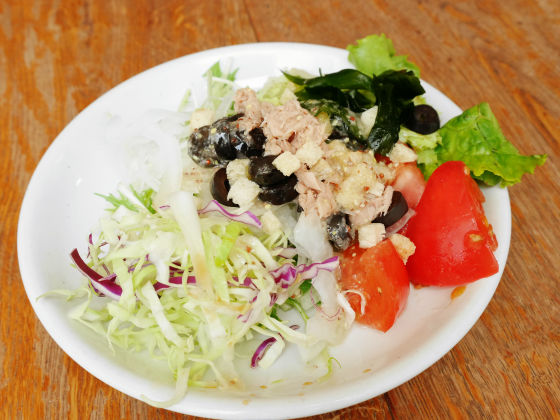 The grit mustard's spicy taste fits well with vegetables, especially black olives are preeminent with salads, so if you do not dislike olives, you recommend it.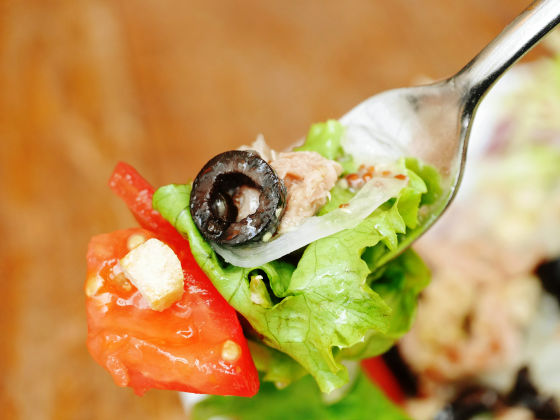 Next I will eat soup with a small meal. There are prepared small meals such as 'Japanese style marinade of okra and rinkaso' and 'Marinade of five cereal beans and sausages', and choices of meat, fish and vegetables can be chosen.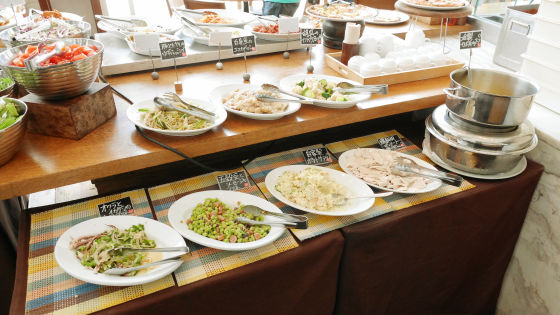 Considering eating pizza, I made it a little.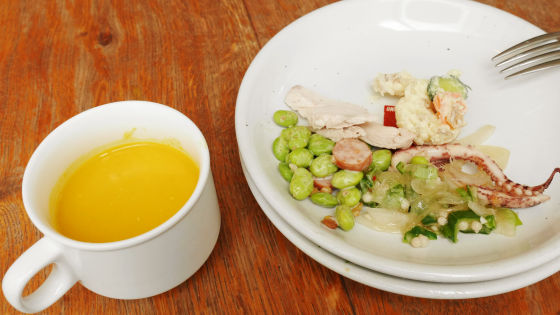 The soup is a cool pumpkin soup like summer, the taste and umami of the pumpkin are solid, making it unusual to eat as you can eat.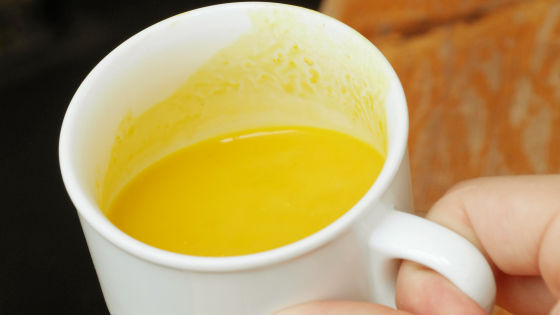 A Japanese style marinade of okra and rinkaso is a menu that the texture of the okra that did it and the squid's flavor match well.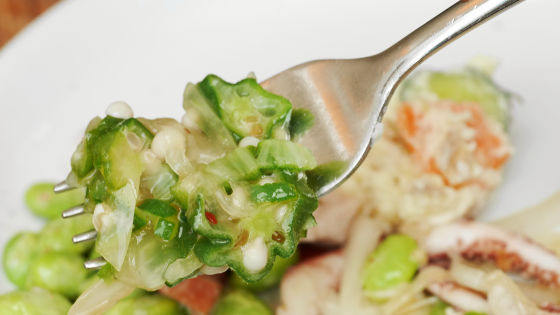 Next I will eat pasta etc. menu. Italian-style meatballs such as "Porpetti" · "Chicken thigh meat and broccoli curry dora" and "Capricious pasta" are placed.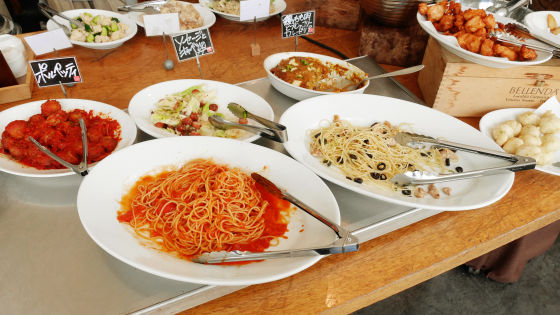 Eat these amounts little by little.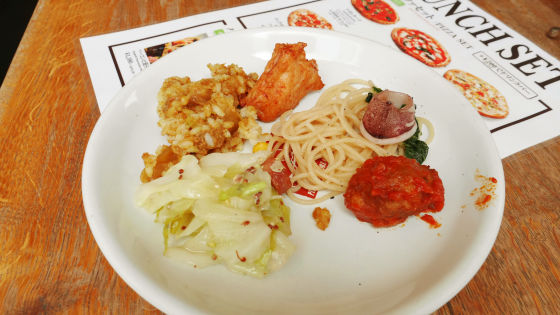 Pasta never stretches too much, it has a solid texture to a certain extent. There are many types, and in the pasta of all you can eat menu it seems to be said that quite high quality.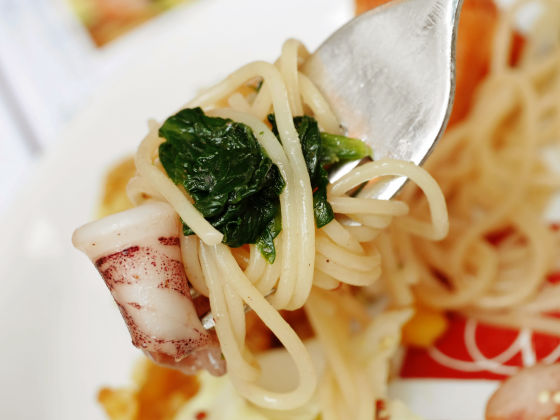 Pizza is the most popular among the buffet menus, and craftsmen have always made pizzas during the visit time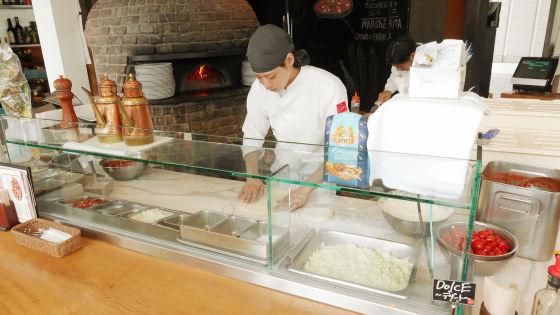 You can see the flame in the stone kiln.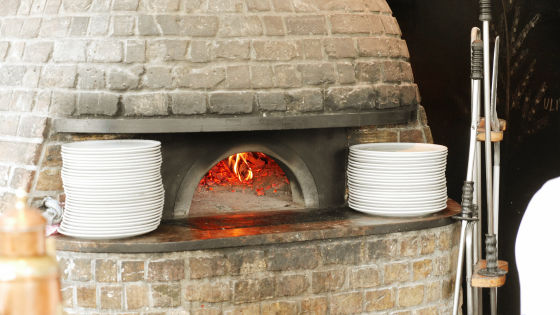 Freshly baked pizza was cut by the staff of the hall.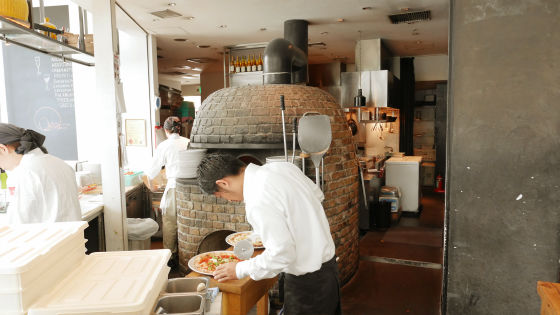 Pizza has been able to eat several kinds of items at lunch buffet time zone at all times. It is said that whims are provided except for Margherita.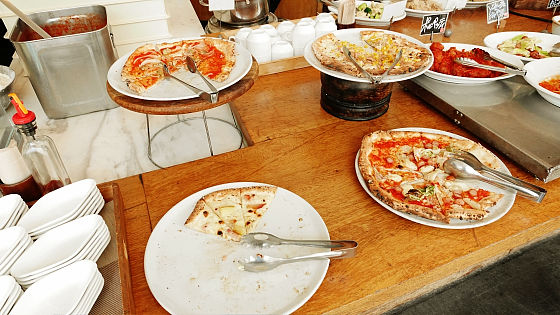 I am going to eat the main pizza.



Margherita is a classic combination of tomato, basil and cheese, the combination of refreshing basil and tomato and cheese udon is good. Pizza dough is also very rich and it seems to be said that it can be said that it is almost the same quality as pizza served normally at Salvatore Cuomo, but as pizza has cooled down, the taste will fall, so freshly baked timings It might be better to aim.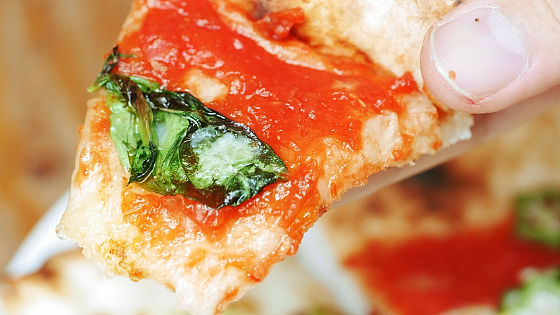 Even the pizza Mimi is crispy. It is a real feeling than a pizza baked in the oven, as it smells like a scorched slightly baked using wood in a stone kiln.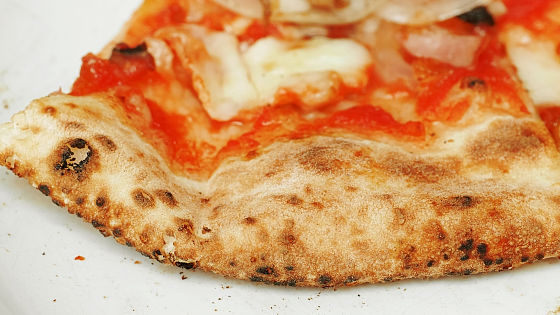 Pizza with cheese and cabbage, sweet cabbage which heat passed, and it is compatible with cheese.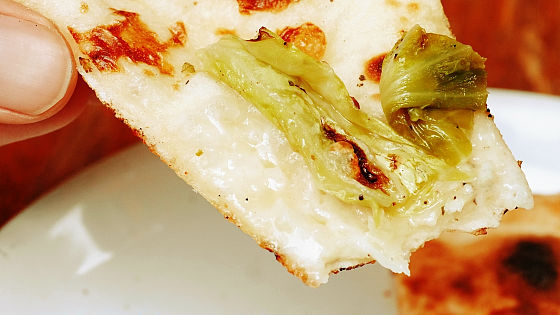 Okra and tomato pizza have a sticky texture of okra's texture. I do not combine tomato and okra much, but the compatibility is good.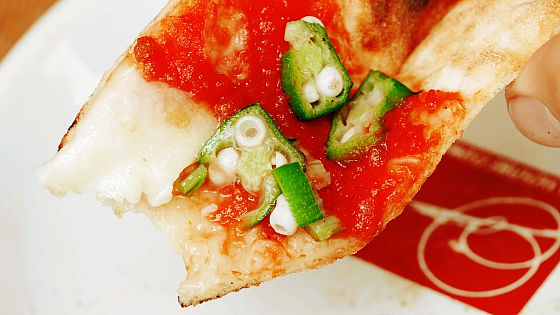 Pizza with cheese and potatoes felt the sweetness of potatoes, and it fits well with the fragrance of pizza.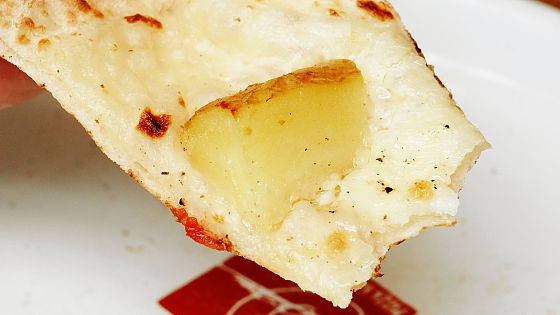 I had another new pizza, so I will eat it.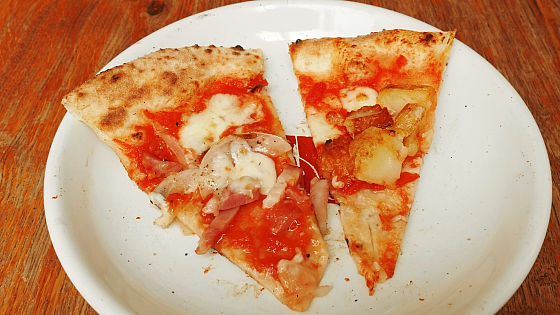 The pizza with bacon, mushroom and tomato is a combination of American-like pizza, but it also fits well with Italian style pizza dough.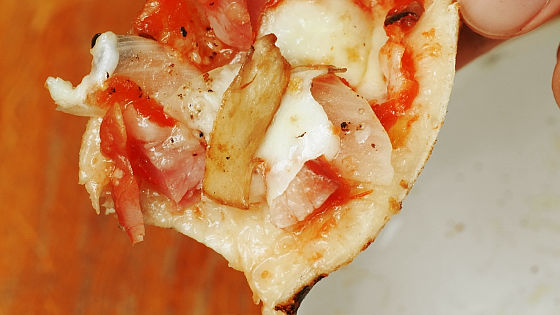 Pizza with peppers, poultry and potatoes also seems not compatible with compatibility. Because there are various variations in whimsical pizza, it is unique in the buffet that you can enjoy encounters that are not fixed menus.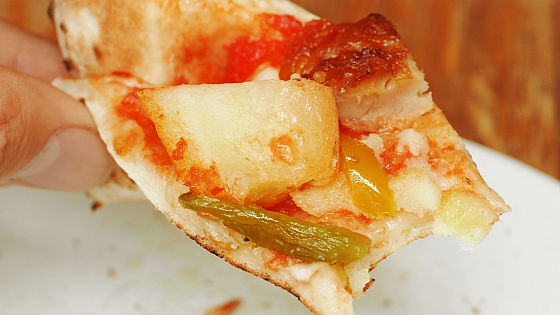 Desserts are included in the buffet, and you can choose fruits, coffee jelly, etc.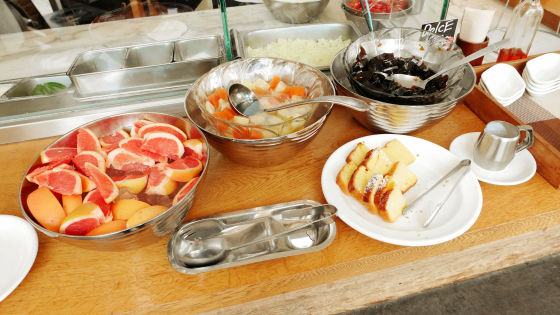 I will also drink a drink. The drink bar could not order espresso menus, there were oolong tea, apple juice, grapefruit juice, iced coffee, hot coffee and so on.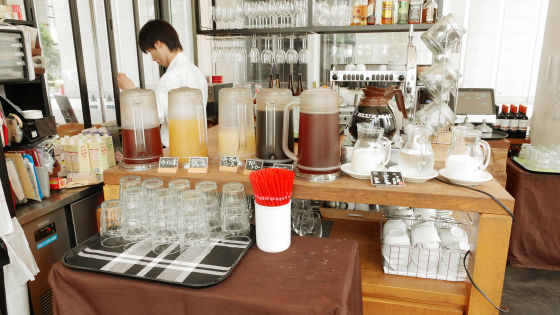 My stomach swollen quite a lot, but I will eat it because it's been awful.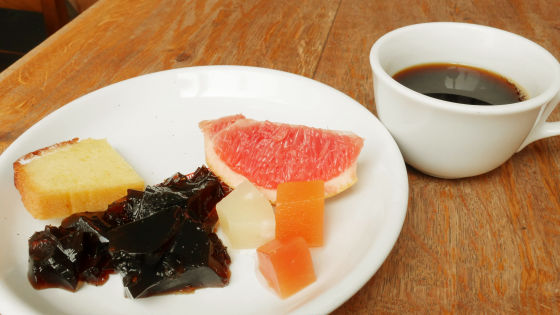 Coffee jelly is homemade made in a shop, not too sweet and bitter taste is felt firmly made in full swing. The texture is pulp. Especially recommended in dessert.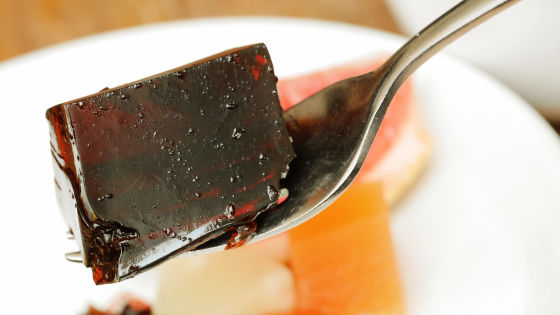 Shine with hot coffee after meals. Because I did not drink so much, I do not think that it was meaningful to ask the drink bar too much, but there are many kinds of buffet such as pizza and there are many kinds in the menu of all you can eat, so the cost performance is better It seems to be said.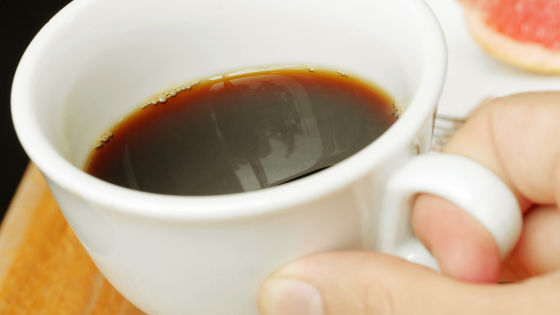 In Salvatore / Cuomo we have all-you-can-eat at many shops, but some shops do not conduct, so content and price are different, so we need to check before you go. If you like pizza you can eat as much as you want.

· Continued
I tried eating the best pizza "D.O.C" in the world at "Pizza Salvatore Cuomo" at 880 yen at Pizza and pasta - GIGAZINE