I tried the world's best pizza "D.O.C" at "Pizza Salvatore Cuomo" which is all-you-can-eat pizza and pasta at 880 yen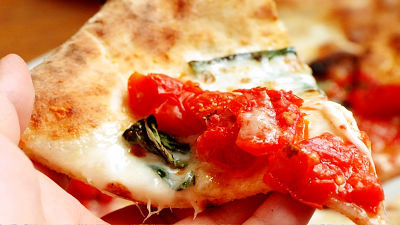 Pizzas and pastas which are baked in a kiln made by an Italian kiln craftsman, variety of side dishes, soup, dolce can be enjoyed in 40 minutes · 880 yen including tax "Pizza Salvatore Cuomo"The signboard menu of the pizza shone in the world"D.O.C"is. What is the best pizza in the world? Because I was concerned,Pizza Salvatore Cuomo Umeda storeI went and checked it.

SALVATORE CUOMO Authentic pizza · Italian of Salvatore · Cuomo Produce
http://www.salvatore.jp/

Arrived at Pizza Salvatore Cuomo. It is a shop with a feeling of opening with glass.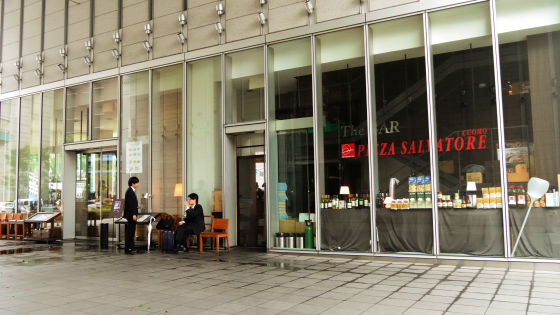 Arrived at lunch time, lunch buffet and lunch set were offered.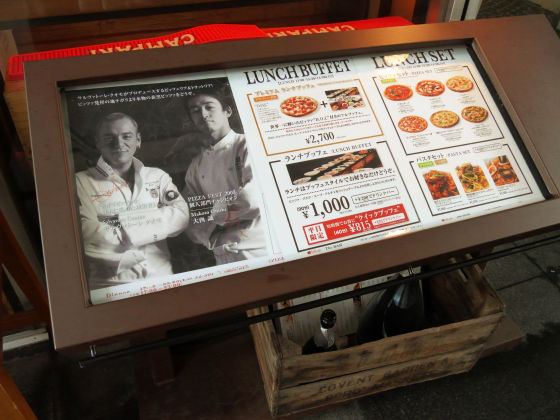 There are counter seats and table seats in the store. There were many male customers who seemed to think that there were many female customers from the atmosphere of the shop and two male pairs who seemed to be on work breaks or alone.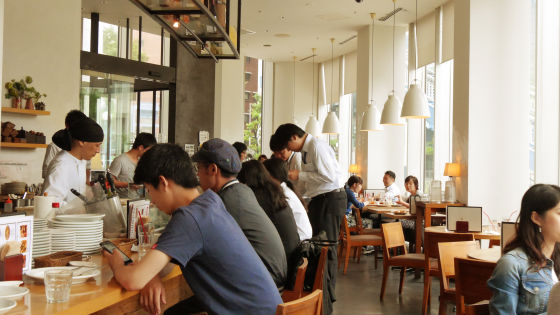 Two people 's table seat was introduced.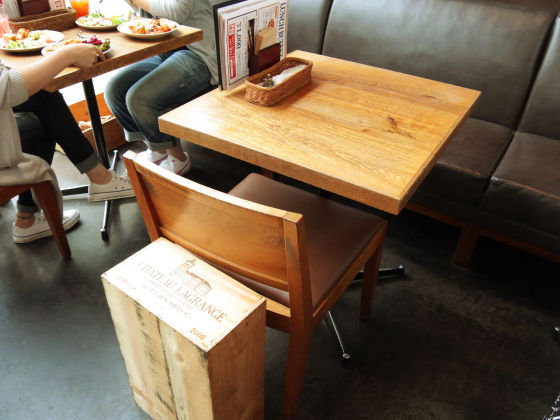 I ordered this time, "D.O.C" ~ Dock ~ "was chosen as the winner of the world's best pizza festival" PIZZA FEST "award. PIZZA SALVATOR CUOMO who made D.O. C Mr. Makoto Ohnishi who is a director and pizza craftworker has been practicing in Italy for only six months,It was awarded that Naples people had won consecutive victories over the past eight yearsThat's right.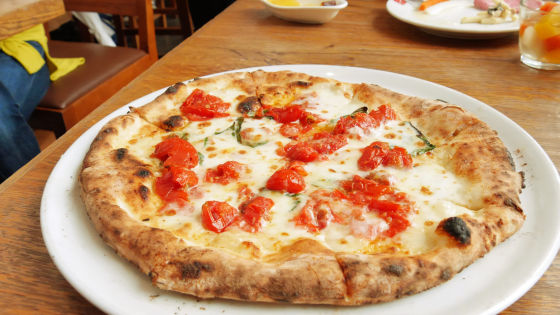 D.O.C is a size 23 cm in diameter S is 2181 yen including tax, M size of 27 cm in diameter is 2613 yen. Compared with iPhone 5, M size is about this size.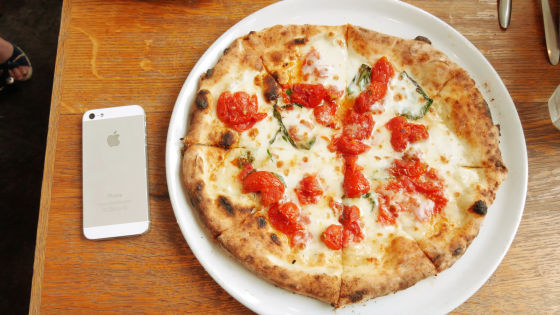 The size of a piece was about the same as iPhone 5.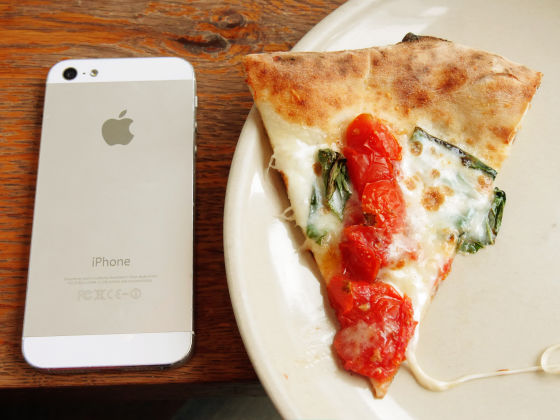 Cherry tomato, basil, mozzarella cheese is used for D.O.C. In order to enjoy a rich taste of cherry tomatoes, I cut them in crosses one by one at the stage of loading, remove the seeds in the cross, put them in salt for 2 hours at room temperature and use them.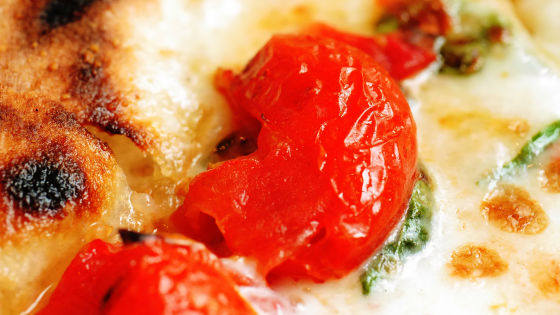 Mozzarella cheese melts as melt as easy as yarns are somewhat browned, with raw basil under the cheese.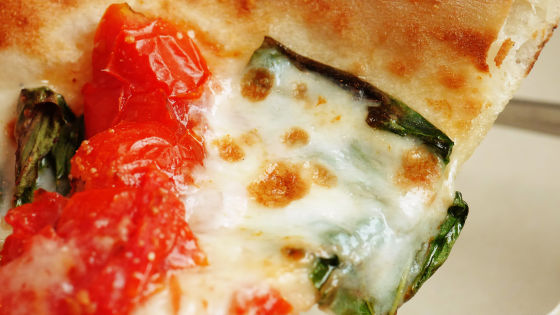 From the side, you can see that the middle part of the fabric is flat and the ears are slightly inflated.



When I tried to eat it, first it spreads in my mouth is the rich sweetness of cherry tomatoes. The tomato base margarita is noticeable in acidity of tomatoes, but the sourness of D.O. C is faint, and the umami and sweetness of tomatoes match the dough and the saltiness of cheese. Even though it is simple making you feel the taste of each material firmly, when cherry tomatoes and basil · melted cheese · fragrant cloth are combined in your mouth, it is exquisite that you 'll eat more and more with "another one!" If you are hungry it feels like you can flatter with one lashes.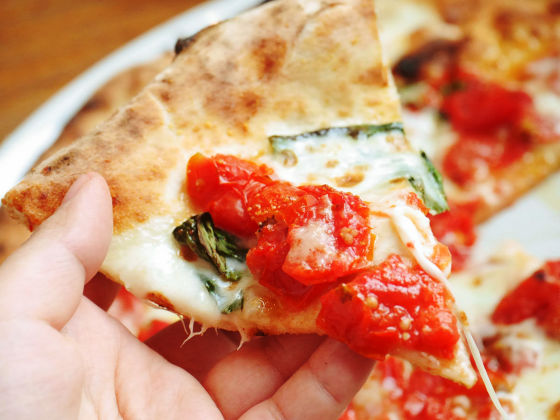 Although it seems to be common, it is likely to be a pizza, but comparing the following Margherita and DO C, which are common ingredients such as tomato, basil, mozzarella, how much difference actually exists.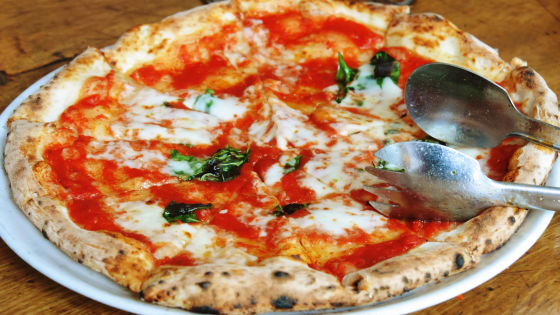 The left is DO C and the right is Margherita. Margherita is totally based on totally red, but D.O.C does not use tomato sauce and most of the dough is covered with Mozzarella cheese, it is irresistible for cheese lovers. Also, although the ears of Margherita are lumped, D.O.C was relatively flat.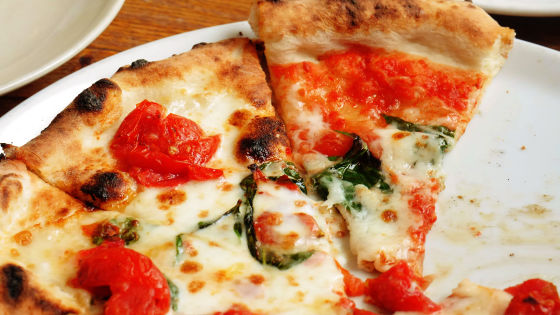 In addition, pizza salvatore Cuomo is quite profitable during the daytime only "weekly day" quick buffet, and you can have freshly baked pizza, pasta, soup, dolce at 40 yen / 880 yen including tax. However, since D.O.C is not included in the quick buffet, those who want to eat D.O.C will be OK if you ask "Quick Premium Lunch Buffet (90 min. Tax included 2916 yen)" with a drink bar and D.O. C on the quick buffet.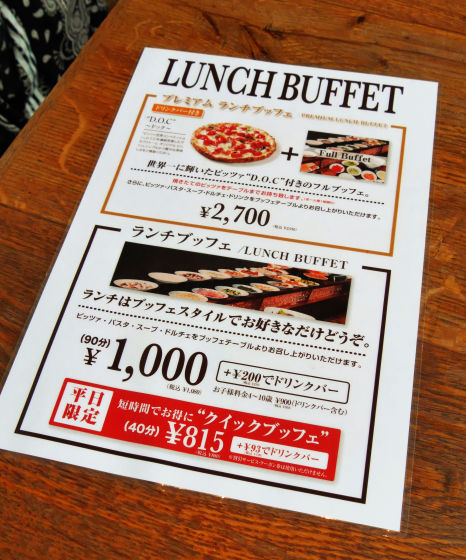 So, I ordered all you can eat. The space where all the dishes of all you can eat is like this.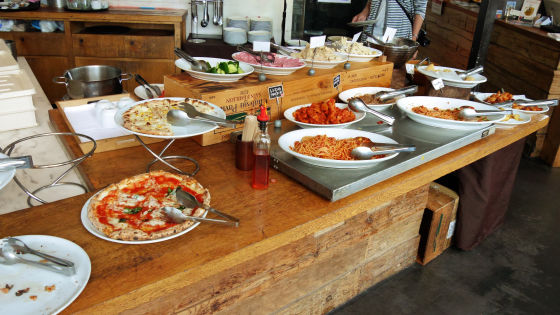 Pasta and ......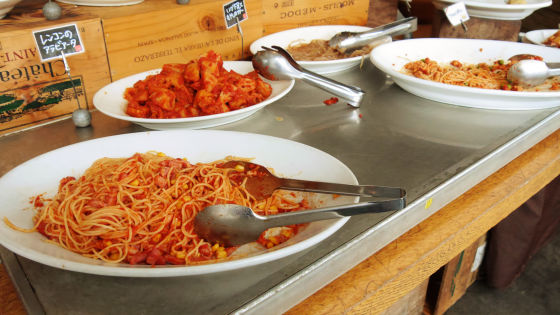 pizza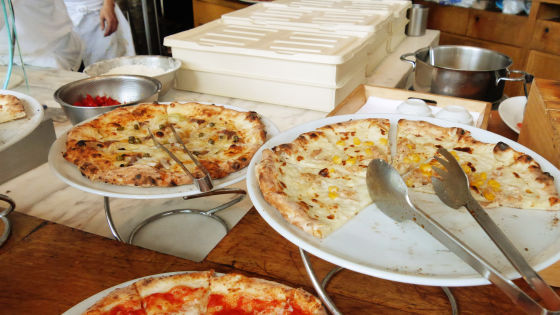 Fried foods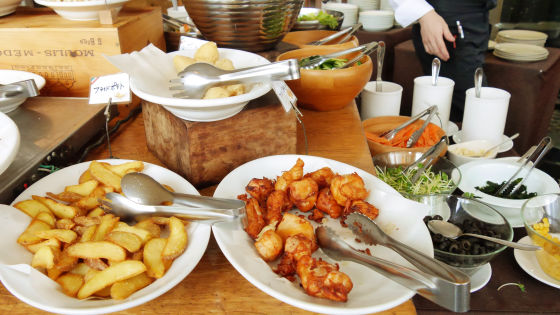 Salads and side dishes are lining up with the slurry.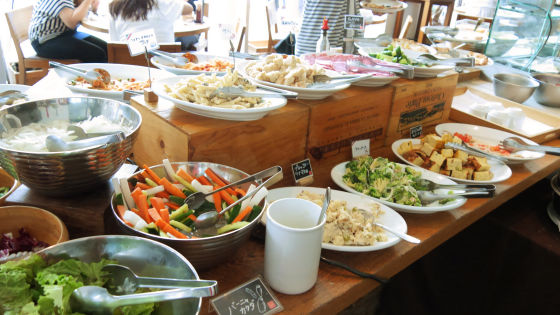 Soup or ...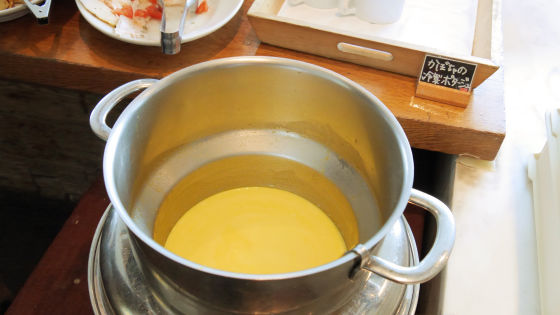 I also have dessert.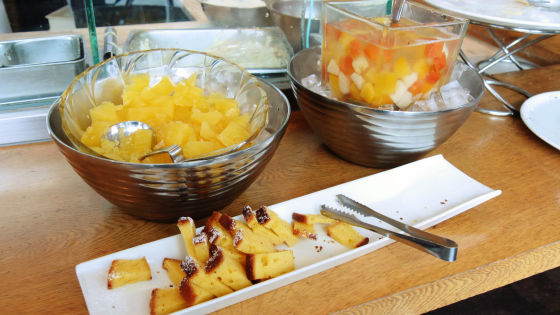 In the kitchen there was a stone kiln, and pizzas were baked one after another.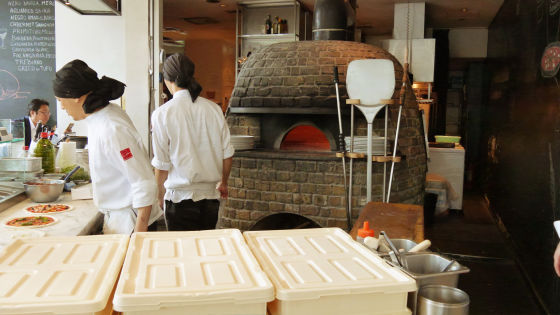 Where topping is taking place. The pizza lined up in the all-you-can-eat space will soon disappear, but freshly baked new items will come out one by one, so you can eat pizza in hot state as many times as you like.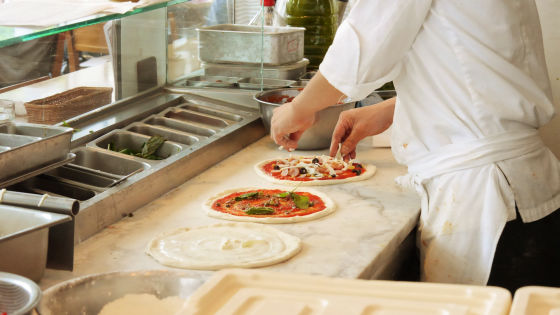 So I took a lot of food.



There were two types of pasta lined up at this time, both of which were tomato sauce series.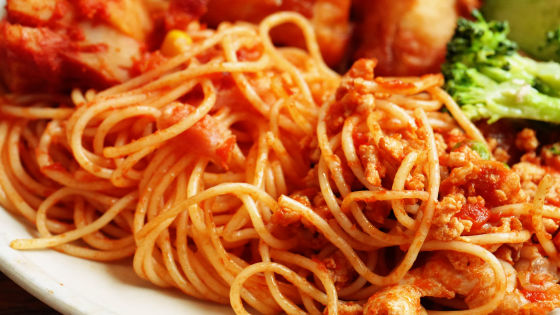 Pasta with chicken mince and green peas ... ...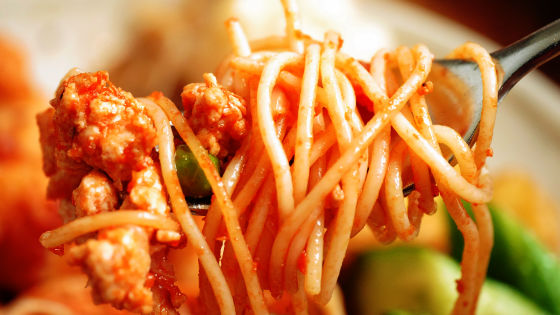 Pasta with bacon and onion onions. Although it is the same tomato base, although the chicken minchi contains a large lump of mince in response to eating, as a whole it is a finished with asseri and bacon taste and fat are solid It became comparatively rich pasta which I felt.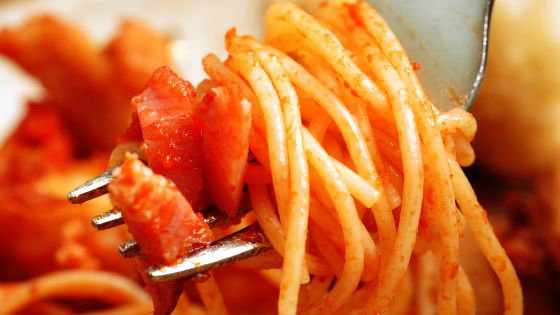 The lotus root Arabiata is a bit spicy and finished.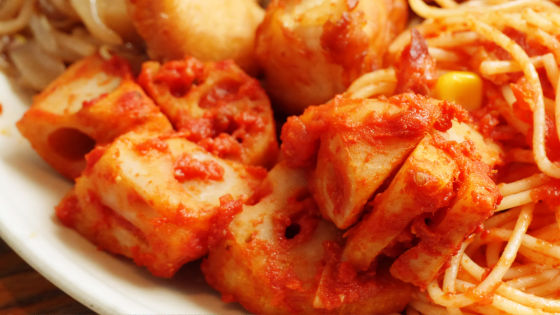 How about lower feet and sprouts saute.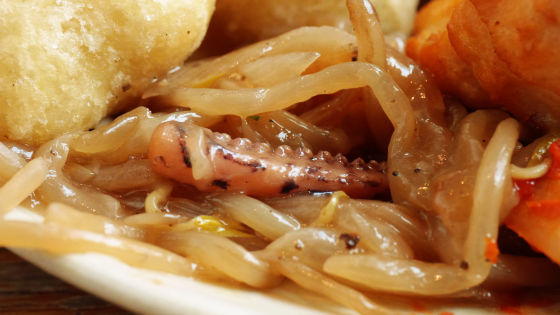 Fried in pizza dough with blue clams. I did not feel the taste of the so much, but the texture of crispy texture seemed to be habitable.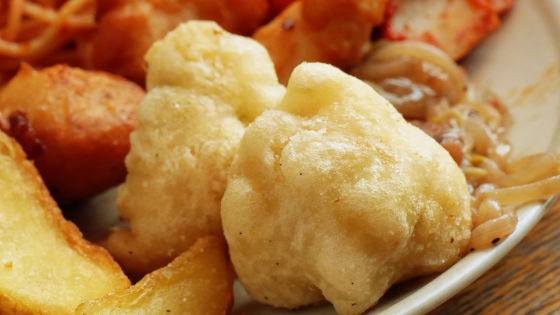 Hokko's French fries.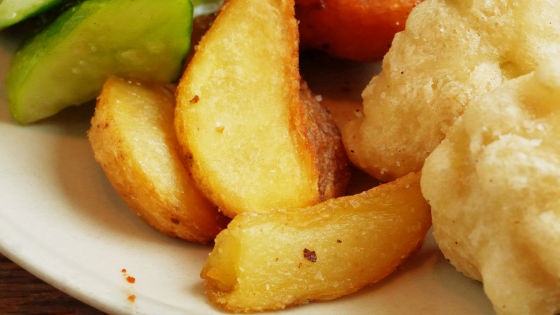 Broccoli tuna Mayo and cucumber garlic red pepper marinade.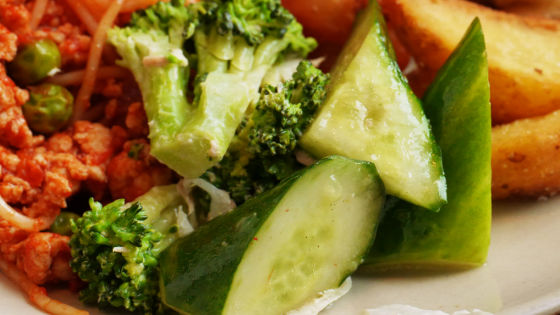 "Akadori Muneka Kecker sauce" where soft soft sea meat is seasoned with tomato and herb sauce and omelet "Fritta" with plenty of vegetables such as onions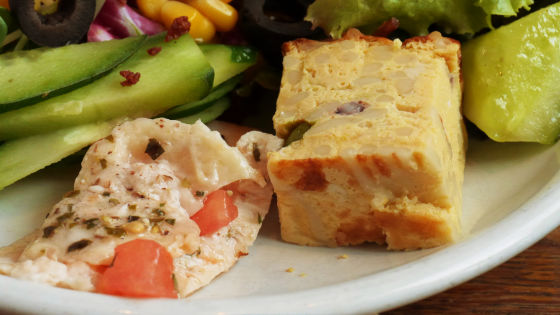 Pizza with Margherita ......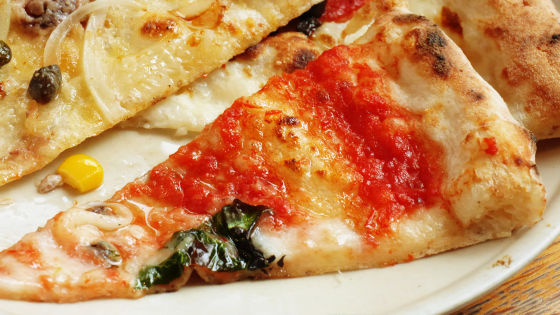 Simple things with minced meat, sliced ​​onions, capers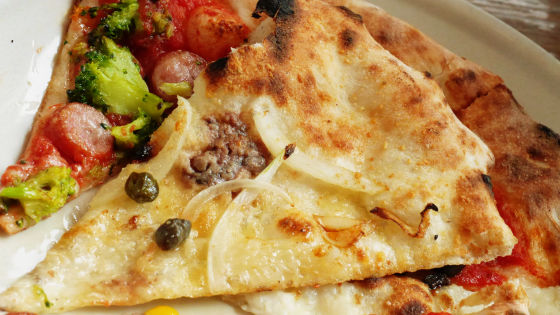 The pizza of tomato sauce using sausage and broccoli was pretty juicy.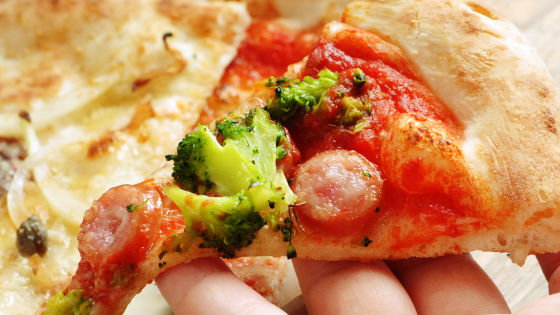 It seemed like pizza with tuna and corn seemed to have little ingredients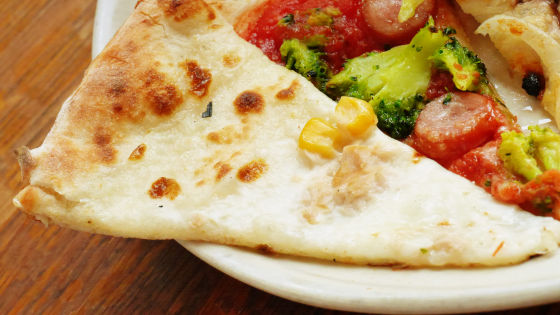 Pizza where black olives and tomato umami can be enjoyed directly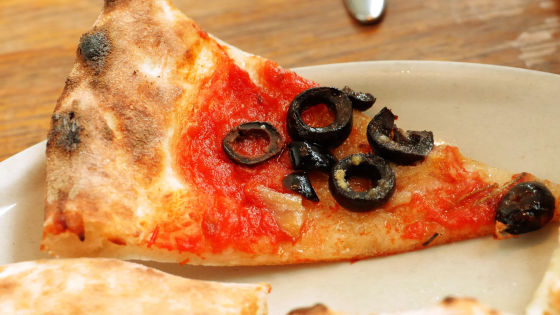 Anchovies · Capers · Halls Various pizza comes out from next to next, such as pizza of basil, so you can eat without getting tired.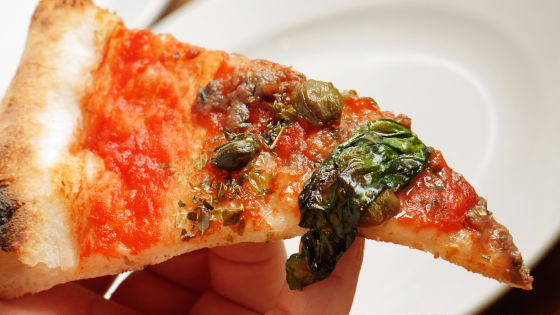 When I finished eating all the way, when I go to the space where dishes are lined up again, I found a ribbon-shaped pasta and bean-fried soup with garlic oil base of lower leg. I thought that it was a little lonely ... just a tomato base, but it seems that various kinds of pasta come out one by one from the next.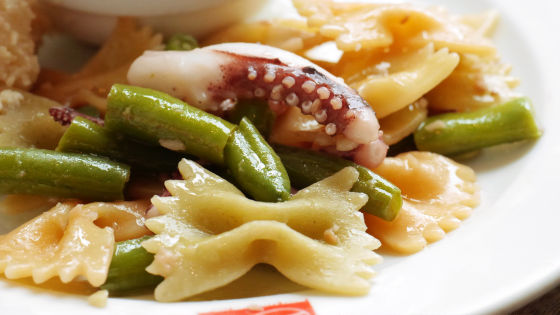 Pumpkin's cold soup or ...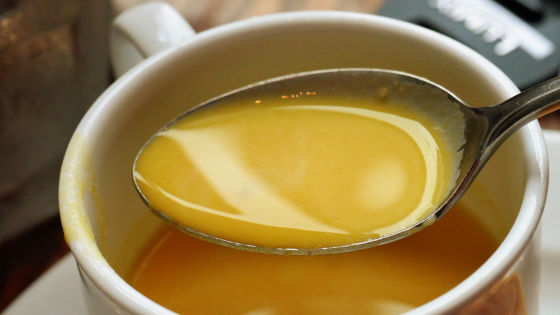 Mentaiko's potato salad



Desserts are fruits and ......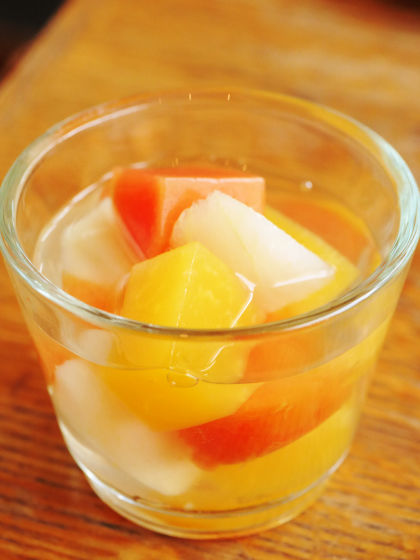 Orange jelly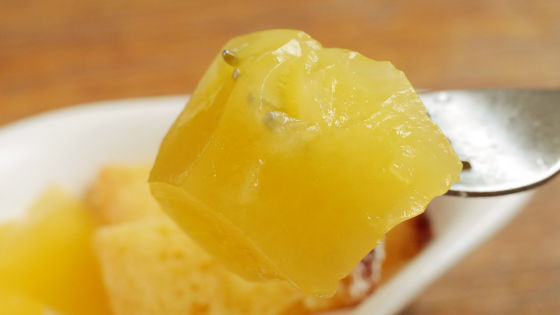 There was something like sweet bread like a piece of panettone without a piece.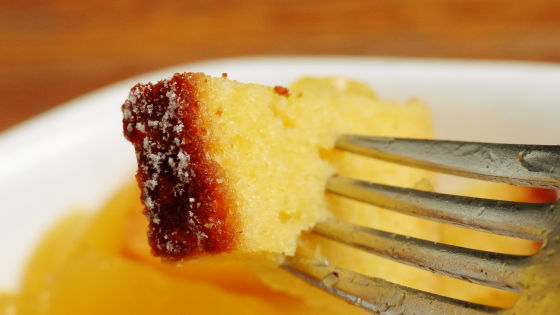 Some buffets say "taste is secondary", but the quick buffet of Pizza Salvatore Cuomo can enjoy enough taste and quantity, so if you like pasta or pizza you should go there once. Ordering a freshly baked DOC is OK even if you ordered a premium buffet but you can also order an item at noon, so if you go to a shop with multiple people, you can also order quick buffet + D.OC single item is.