The power of the smartphone "Fire Phone" which turns the real world into Amazon showcase revealed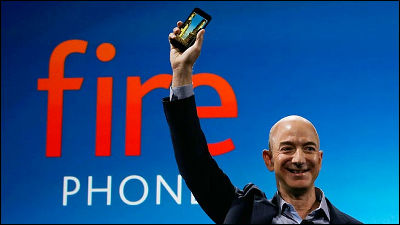 On June 18, 2014, at last the Amazon smartphone "Fire Phone"Was officially announced. As rumored,6 cameras in front and behindToRealize naked eye 3D displayIn addition to the ability to scroll according to the second screen function "X-Ray" of camera with performance exceeding iPhone and TV · streaming movie and tilt, Fire Phone which is doing is equipped with "FIREFLY"Attractive features such as full loading.

Amazon Fire Phone - 13 MP Camera, 32 GB - Shop Now
http://www.amazon.com/dp/B00EOE0WKQ/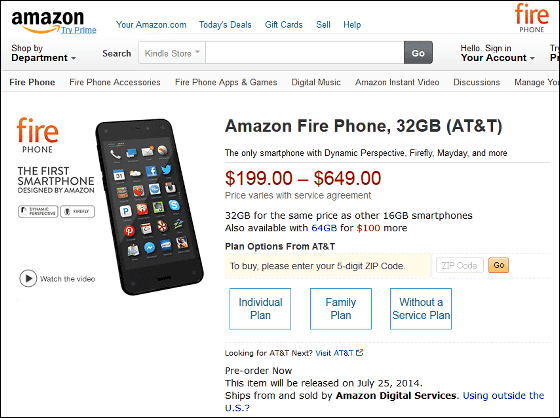 Live from Amazon 'amazing' new device event - The Verge
http://live.theverge.com/amazon-phone-liveblog/

Amazon announces the Fire Phone, $ 199 with 2-year contract for 32GB | Ars Technica
http://arstechnica.com/gadgets/2014/06/amazon-announces-its-first-smartphone-the-fire-phone/

You can check on what kind of smart phone the Fire Phone is and how the naked eye 3D display looks in the following movie.

Amazon Fire Phone hands-on - YouTube


Jeff Bezos, CEO of Fire Phone, has a sophisticated appearance at a recital held in Seattle where Amazon's headquarters is located.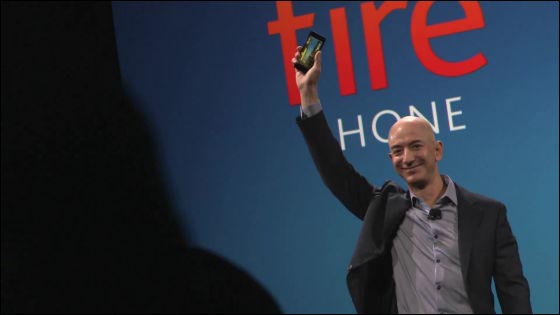 The Fire Phone realizes naked eye 3D display with four cameras on the front of the screen.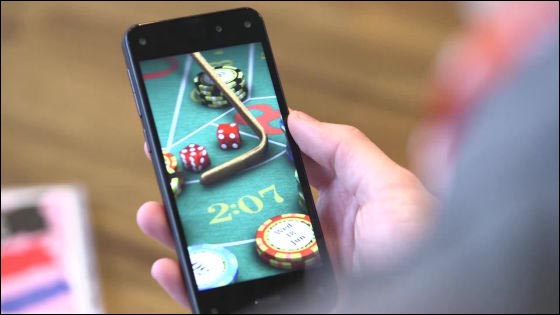 It tracks the movement of the user's face and eyes (head tracking) and displays the image according to the screen angle, so that it shows it three-dimensional.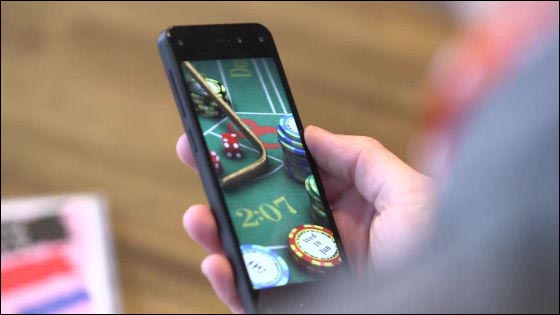 Fire Phone is 4.7 inches display size fit in hand. By tilting the smartphone ......



It is possible to scroll the screen. I feel Amazon's commitment to one-handed operation.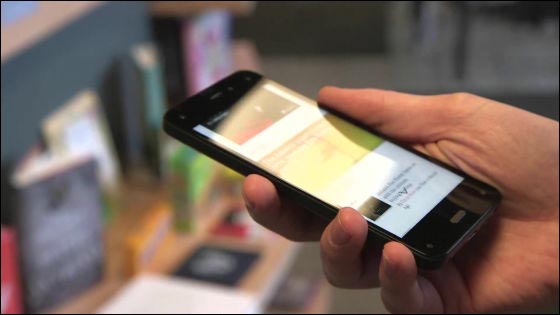 Four cameras for head tracking and a 2.1 megapixel camera for video chat are installed at the front.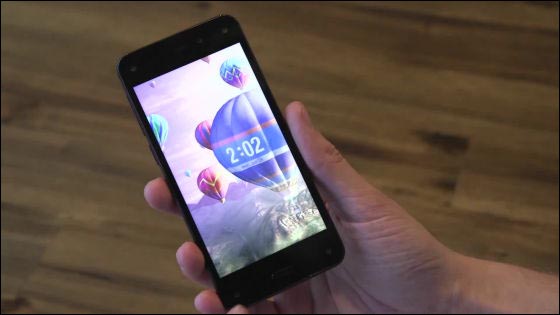 IPS liquid crystal display ......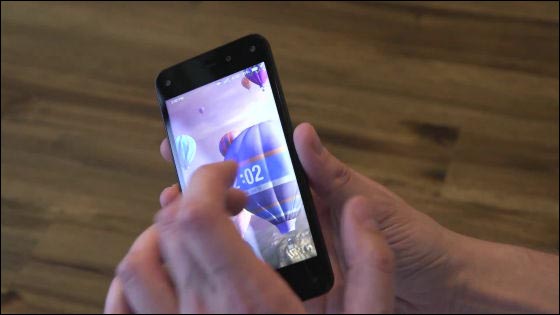 The back sideGorilla glass 3Completely armed with. The rear camera has 13 million pixels.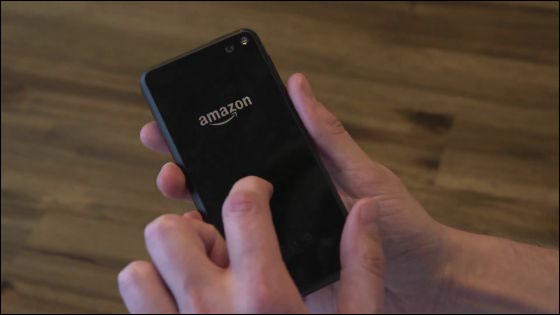 Anti-slip side by rubber coding. The side button is made of aluminum.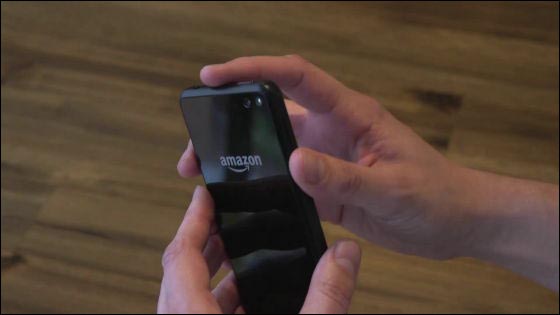 And Fire Hidden Balls recognize characters and images and display information "FIREFLY"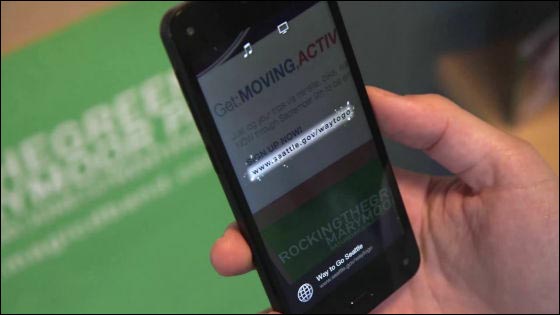 For example, if you point the camera to a music CD jacket ......



It immediately displays information on the music. Of course you can also jump to the Amazon page.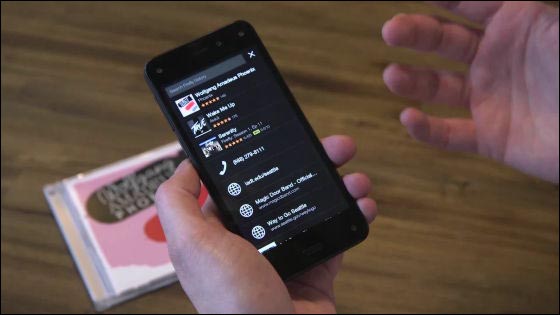 If you film a movie that is being played ...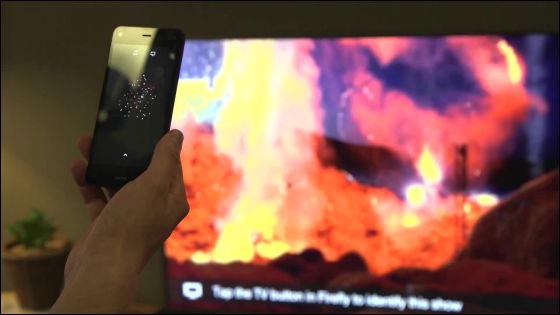 The movie information is displayed.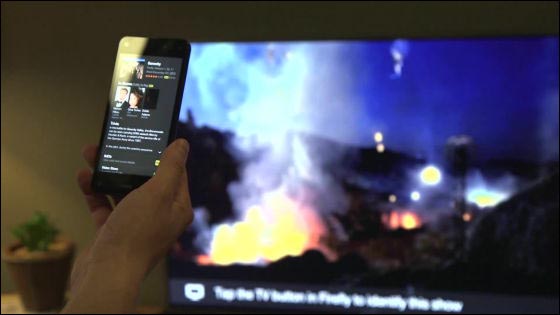 This is a map app for Fire Phone.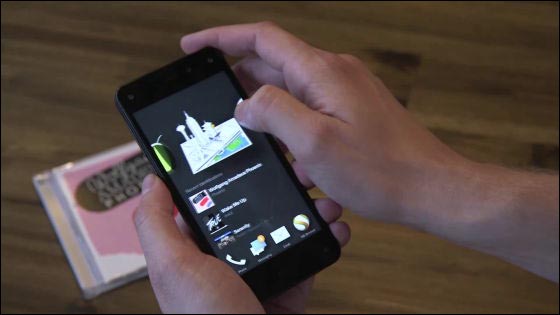 Tilt the screen by displaying the map ......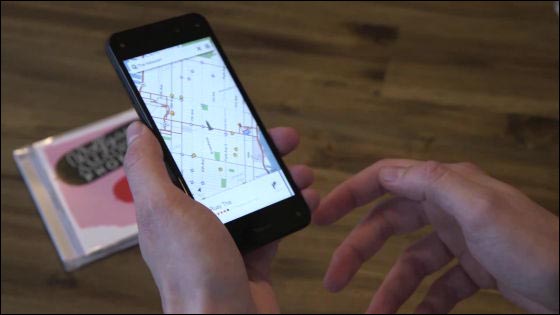 Word of mouthYelpYou can view word of mouth information.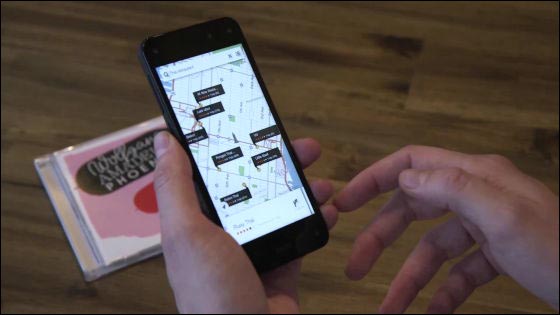 There are also many game applications that support naked eye 3D display.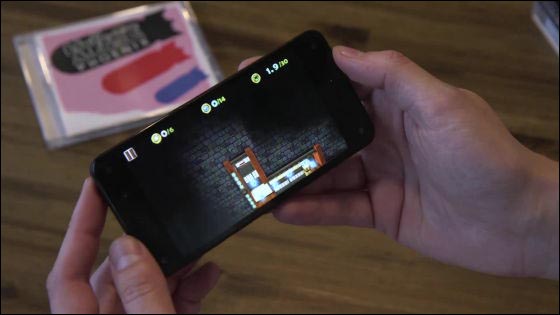 Also, a Fire Phone ......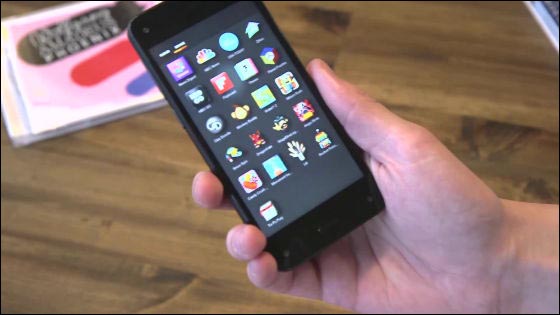 By shaking quickly ...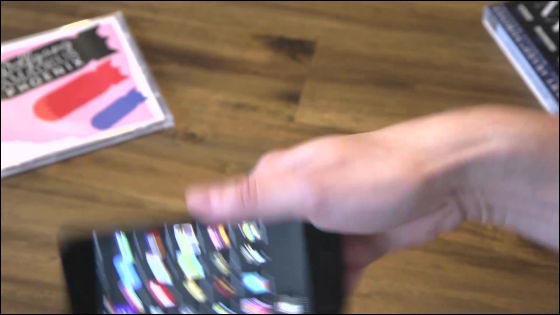 Various setting screen can be displayed.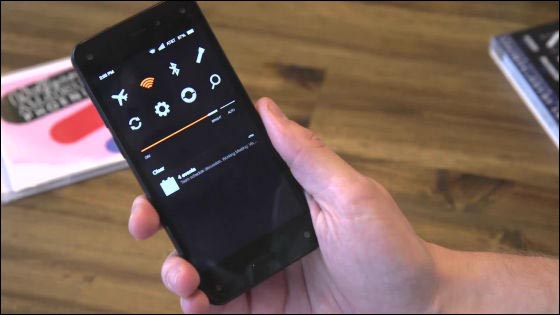 This round icon is an Amazon application "MAYDAY"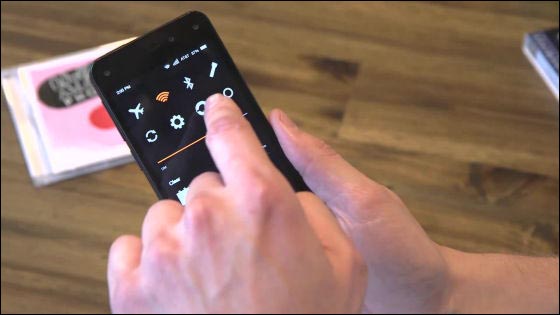 It is a function that you can video chat with Amazon's call center 24 hours 365 days, and you can lecture for operation of Fire Phone free of charge.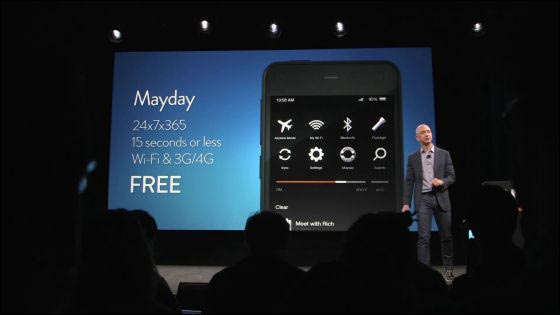 Swipe to the right on the home screen and you will see a list where you can access games, music, photos, movies etc ... ....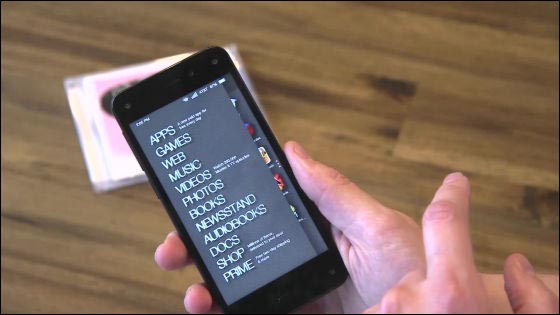 Swipe left to see information such as weather and schedule.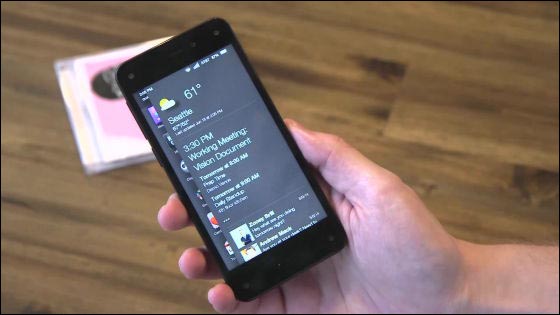 The Fire Phone adopts Snapdragon 800 (2.2 GHz quad core) for SoC, has 2 GB memory, 4.7 inch IPS liquid crystal display (1280 × 720), and 13 million pixel rear camera with F value of 2.0 and can shoot movies at 1080 p . It also supports NFC / Bluetooth, allowing continuous 22 hours of calling and 11 hours of movie playing.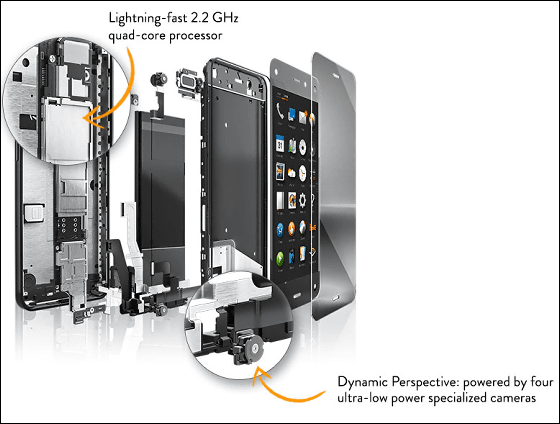 OS is equipped with Android-based Fire OS 3.5.0.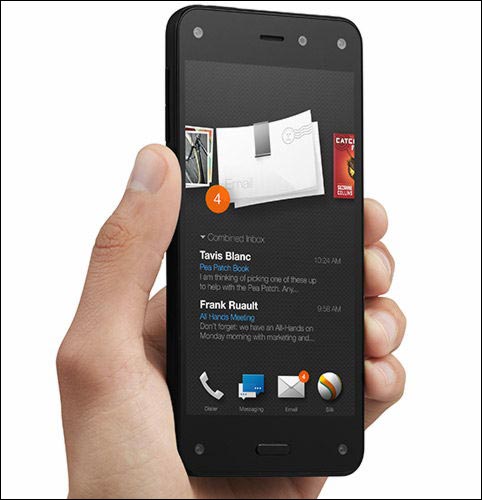 The storage capacity is 32 GB and 64 GB, the genuine cover is 5 colors.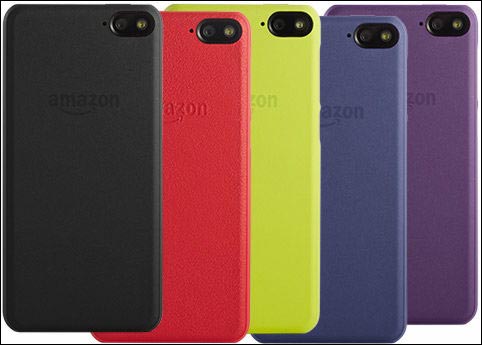 Dolby digital correspondence with the dual speaker mounted on the side of the main unit.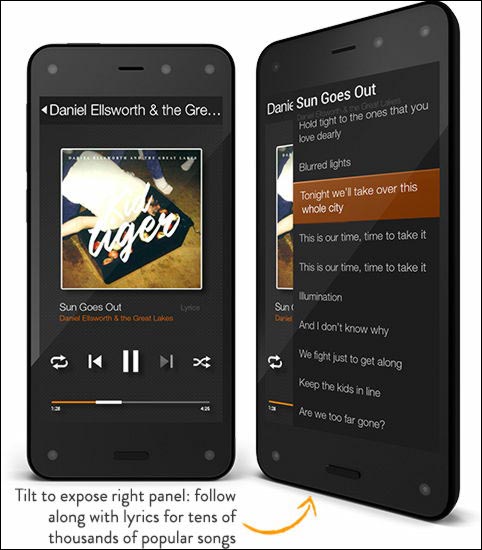 The attached earphone is a material with volume control and unbearable.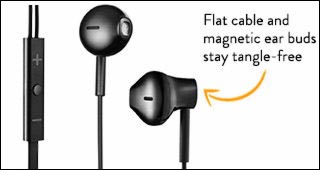 To the purchaser of Fire Phone, Amazon Prime of 99 dollars (about 10,000 yen) annually which can watch TV programs and streaming movies is free for one year, and you can fully enjoy movies and music ......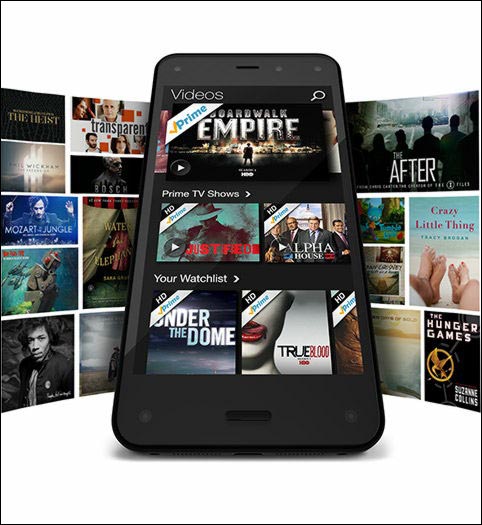 In addition, Amazon's high-performance STB "Fire TV"X - Ray" function which can use Fire Phone as a second screen in cooperation with it is also supported.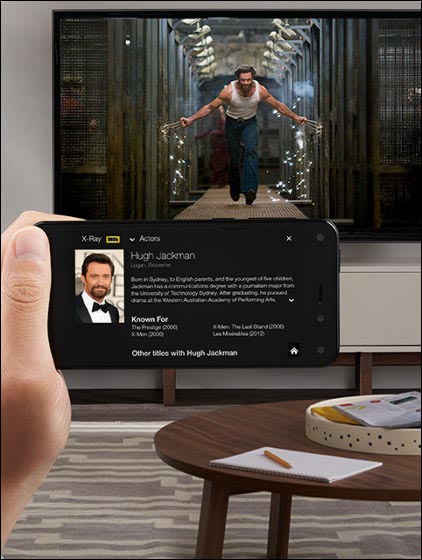 Besides this, the Fire Phone is packed with attractive features. The following functions are clearly shown in the presentation by Bezos CEO.

Comparison of camera performance with Samsung S5 and iPhone 5s. According to Bezos CEO "Fire Phone can shoot more beautifully than iPhone 5s".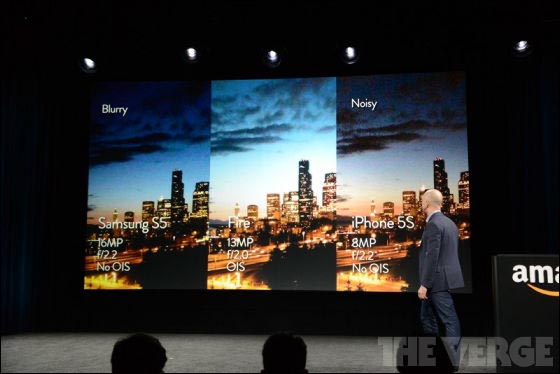 Photos taken can be stored in Amazon's Cloud Storage Cloud Drive with unlimited capacity.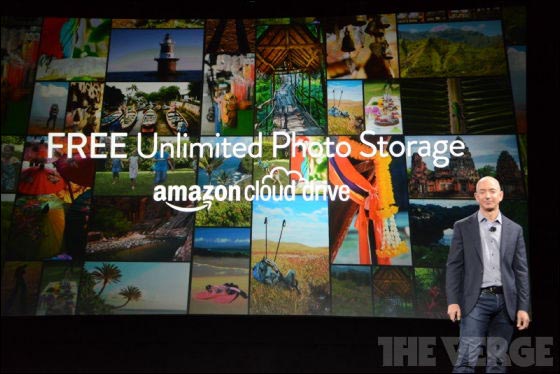 Behind the things users want, by action prediction function.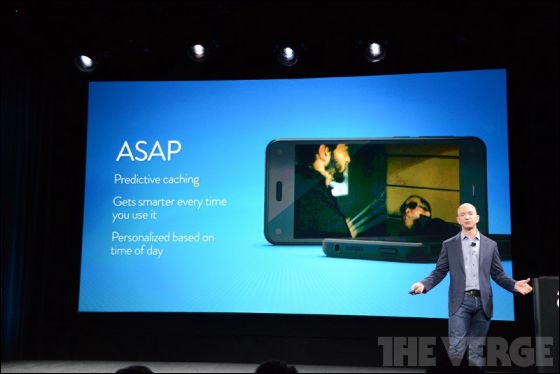 Of course the technology cultivated at Kindle is included in the Fire Phone and it is an excellent hardware as an electronic book.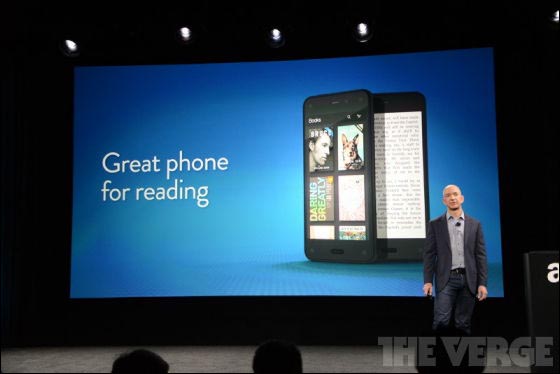 Bezos appeals on the naked eye 3D display of the Fire Phone.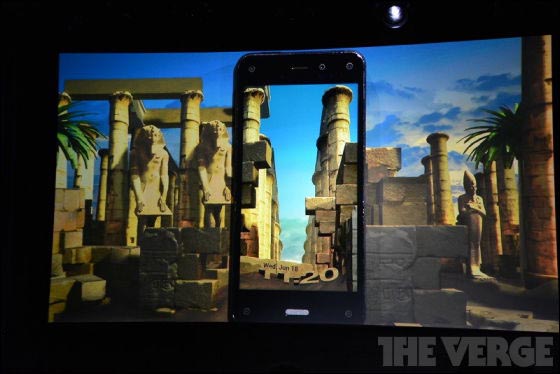 Two of the cameras installed at the four corners are used for head tracking, the other two function as depth sensors.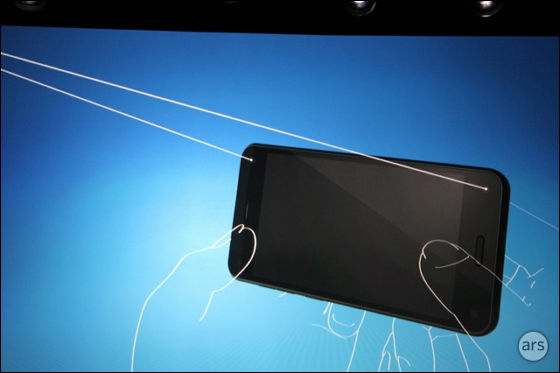 Thanks to the naked eye 3D display, map information can also be viewed stereoscopically.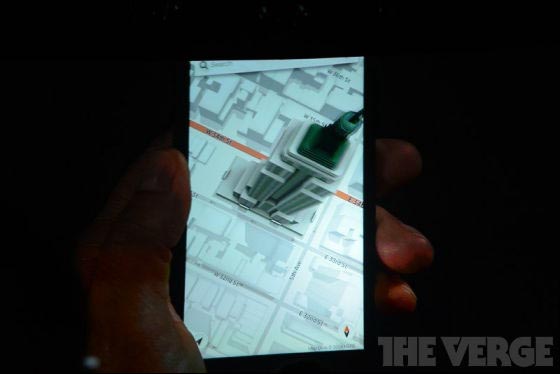 You can check clothes you like from around.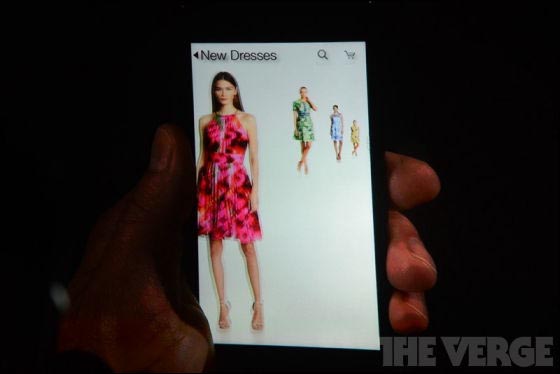 And the most remarkable feature of Fire Phone is "FIREFLY"



Bezos CEO demonstrating the FIREFLY function. Turning the camera to a book ... ...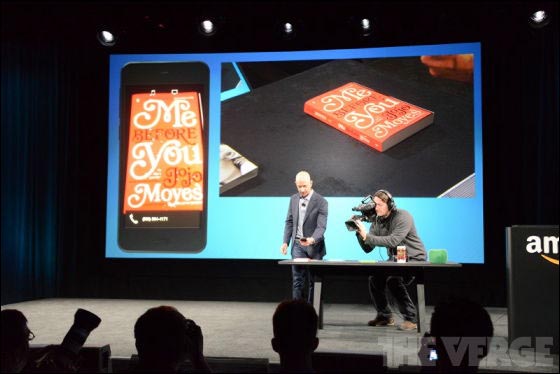 Get information such as titles instantly. Of course you can also punch at Amazon.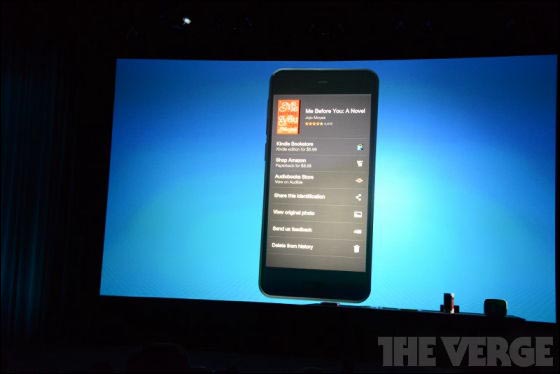 If you point the camera to the signboard you saw in the town, you can also read the phone number and make a phone call ......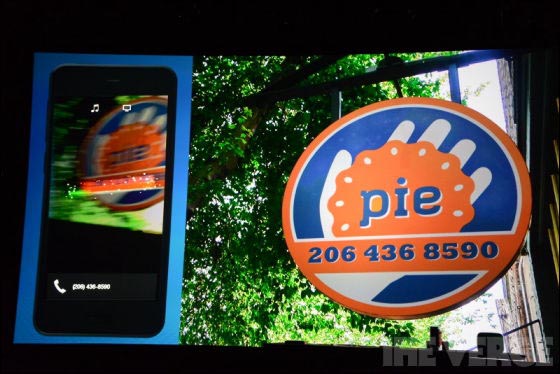 It is also possible to acquire only text information from images.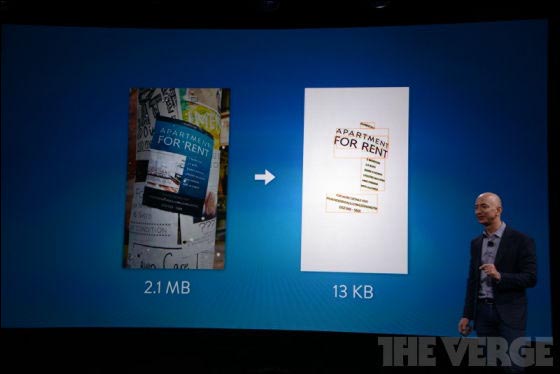 We are already able to recognize more than 100 million items.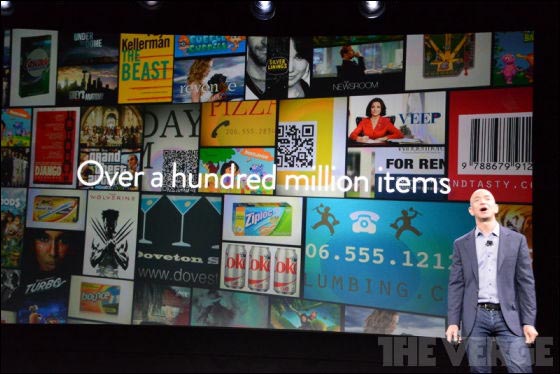 Fire Phone revealed not only the naked eye 3D display which had been leaked in advance, but also the killer contents called FIREFLY was concealed. By using the FIREFLY function, you can get all the information about yourself, as well as get all the information you go out to town to see and it is also directly connected to Amazon's online shopping. With the Fire Phone, Amazon is becoming increasingly popular with the Amazon empire as Amazon can make the real thing of all items of this world a showcase of the Amazon site.

In addition, the phone is exclusively sold as a cell phone carrier by AT & amp; T, and the price is $ 199.99 for a 32GB model (about 20,000 yen) and $ 299 for a 64GB model (about 30,000 yen). It is sold directly at Amazon.com without a mobile line agreement with AT & amp; T, in which case the 32GB model is $ 649 (about 65,000 yen) and the 64GB model is $ 749 (about 75,000 yen).

Amazon Fire Phone - 13 MP Camera, 32 GB - Shop Now
http://www.amazon.com/dp/B00EOE0WKQ/