I have eaten "Melon Whole Cream Soda" and "Melon Curry" using ripe frozen melon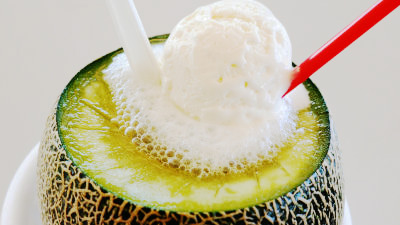 From May 17 (Sat) in Showa Memorial Park Midori Culture Zone in Tachikawa, Tokyo, a food festival based on the concept of extraordinary foods in Japan and the worldManpac"Is held. Among themIbaraki Food Culture Research Association Saigyo (Shuju)Exhibits "Melon curry"When"Melon Whole Cream SodaAnyway, I got my eyes on the homepage, since the distribution of the numbered tickets was planned at the time of sale on weekdays, I entered in early time and tried it.

Huge Food Festival "Manpaku" Held at Tachikawa · Showa Memorial Park in May 2014!
http://manpaku.jp/

A nice dwarf Ibaraki Food and Agriculture Portal Site :: Ibaraki Agricultural Products Restaurant / Store Database
http://www.ibaraki-shokusai.net/shops.cfm?mode=2&code=253

Arrived at the venue of Manpaku. Before opening, it feels quiet.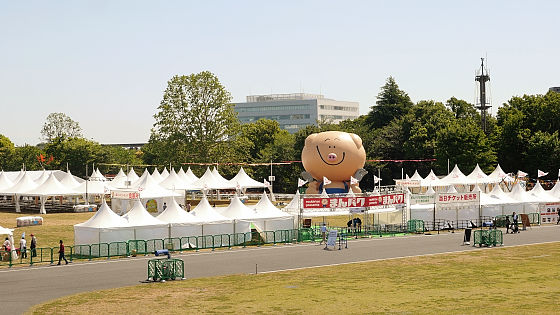 Looking at the hood menu list at the hall ......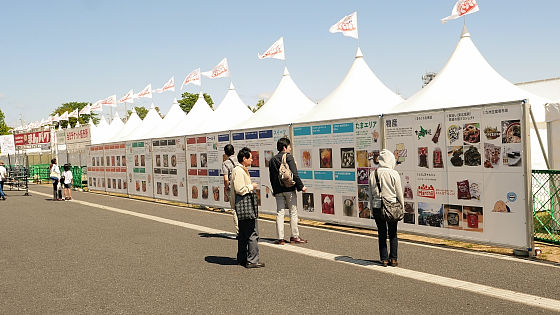 Ibaraki Food Culture Study Group Discover the cream soda of the melon's whole melon.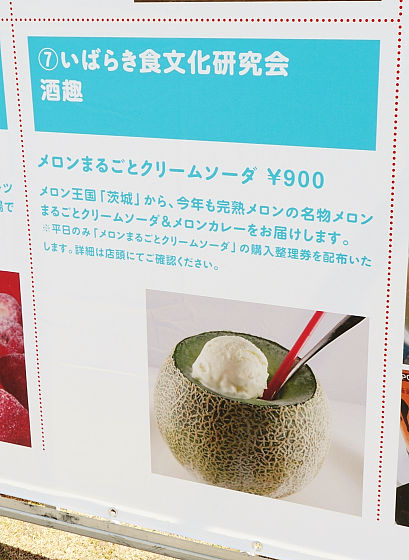 When I waited waiting for time to elapse at other places, there was already a row in the ticket office.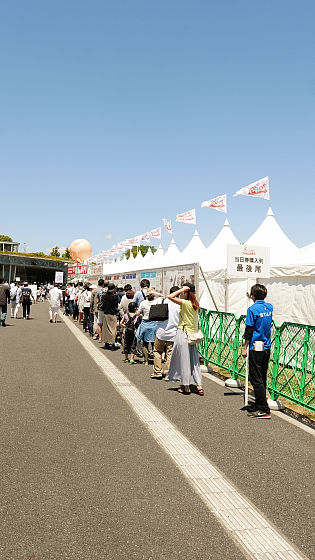 Purchase the ticket for the day (800 yen · Saturday and Sunday admission ticket ·). Ticket fee will cost 400 yen including tax on weekdays. Admission fee is fairly high, but you can also watch live events etc.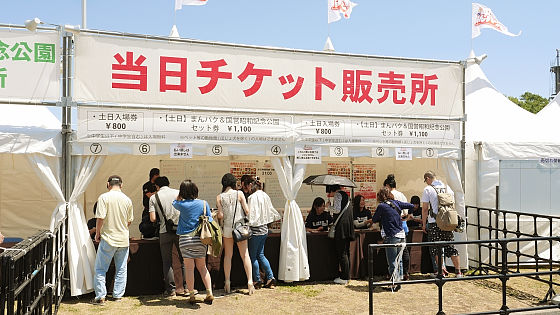 I got an admission ticket and entered immediately.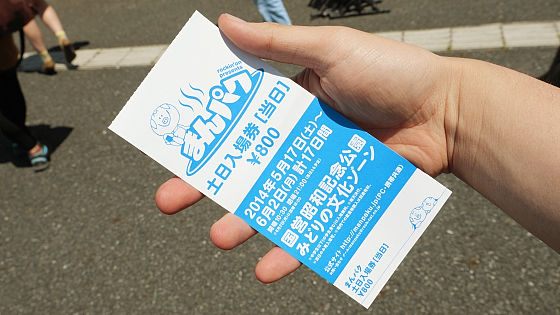 Hurry up and head for the Ibaraki Food Culture Research Association Saigyo booth.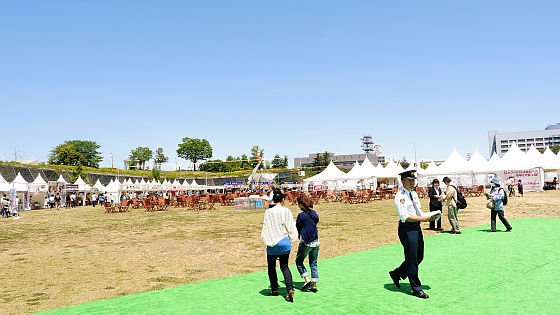 There was also a tent for eating and drinking.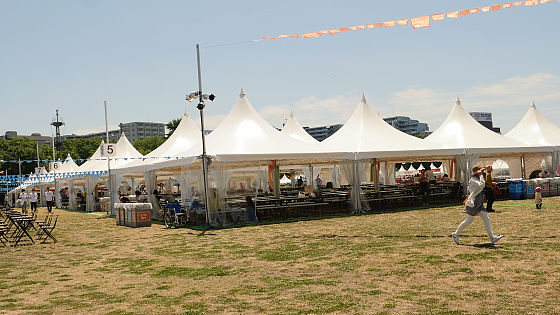 There was already a queue at the booth of "Ibaraki Food Culture Study Group Chiba".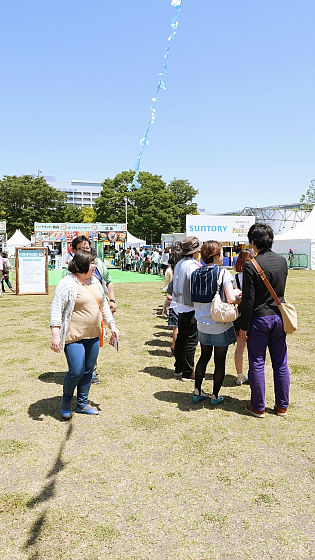 Television coverage is also coming.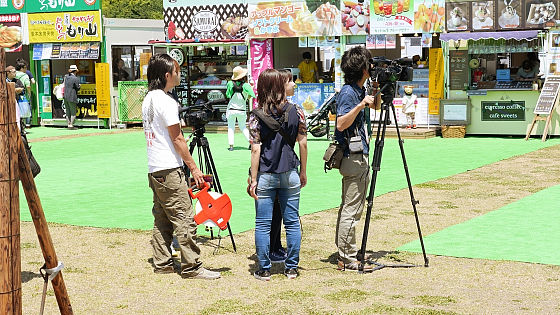 Menu of "Ibaraki Food Culture Study Group Chiba" was sold entirely in melon curry · melon cream soda · chestnut croquette. This time I ordered melon curry and whole melon cream soda.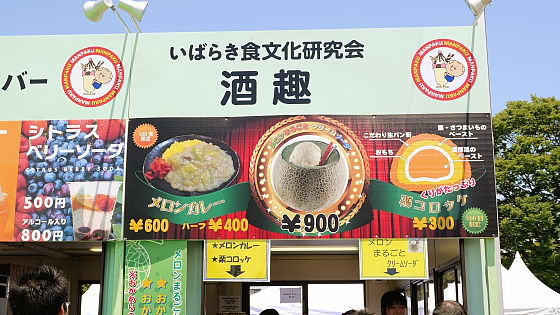 At the cash register there was a lucky cat with whole melon cream soda.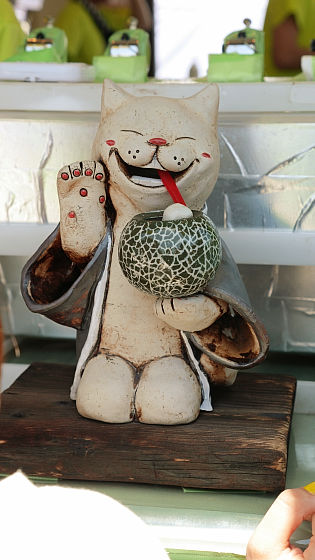 A whole meleon cream soda was offered red meat version only for those who first appeared. The store clerk said that there is no big difference in sweetness.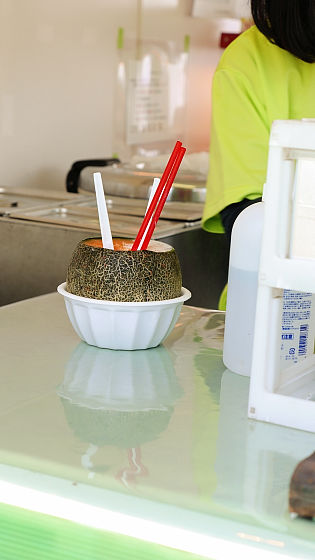 A lot of melons were prepared in the booth.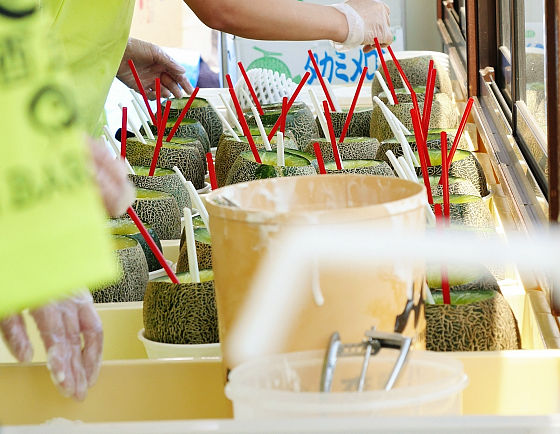 Waiting 30 minutes or so, I was able to purchase whole melon cream soda (900 yen tax) and melon curry (600 yen including tax). If you purchase only melon curry, you can buy it without sorting.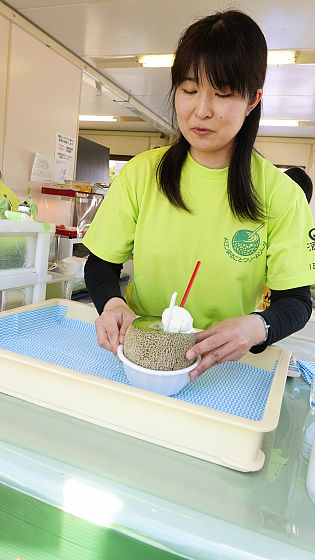 Melon curry and whole melon to the food and drink booth with cream soda.



Melon curry has melon in light brown curry.



Melons are contained in the curry.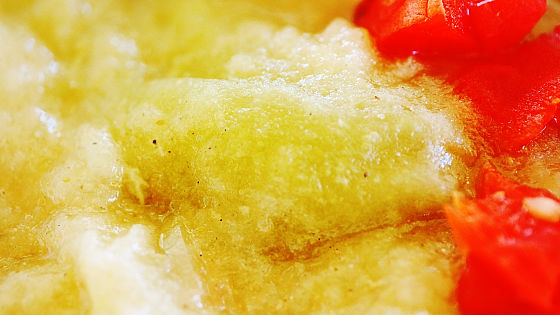 Fukujinake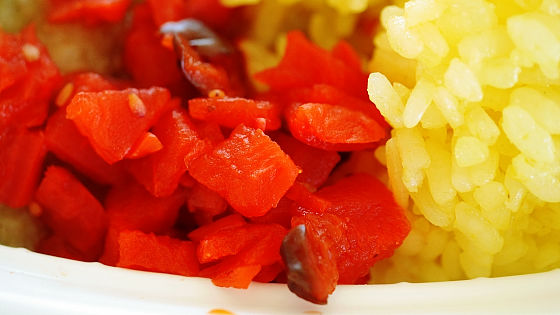 It was accompanied by a rice like yellow pilaf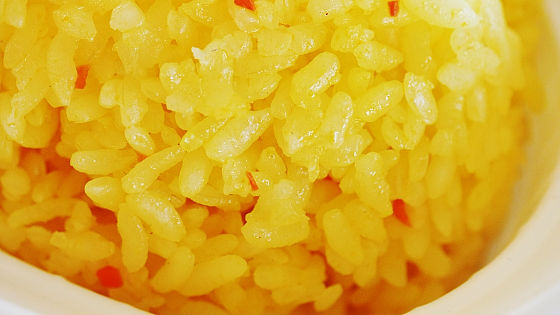 First of all when trying to eat the melon part, the curry itself has not much sweet taste, the melon sweetness is felt onions and faint, spices taste New sense curry. Before eating, it seemed like a pretty curry like curry, but the taste of melon and the pungent taste of curry are well integrated. The pulp of melon was not very strong in sweetness, and it was able to eat with a cucumberish feeling.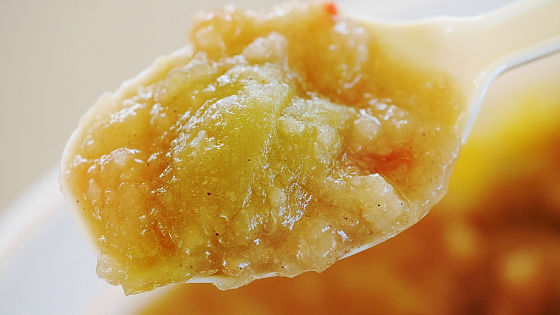 I feel that compatibility between rice with curry and oil-impregnated pilaf style is not bad. It is not sweet never but it seems that children will be pleased because it has a slightly sweet curry.



The whole melon Cream soda is a dish that pours soda into a melon that shed seeds and vanilla ice floated.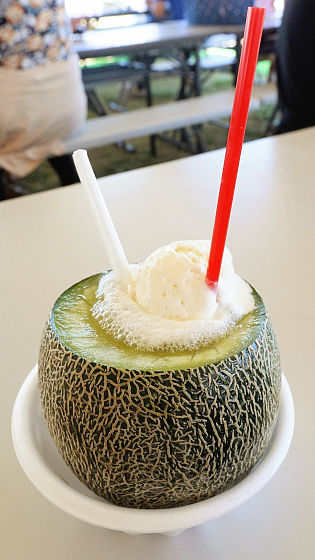 Ice begins to dissolve soon ......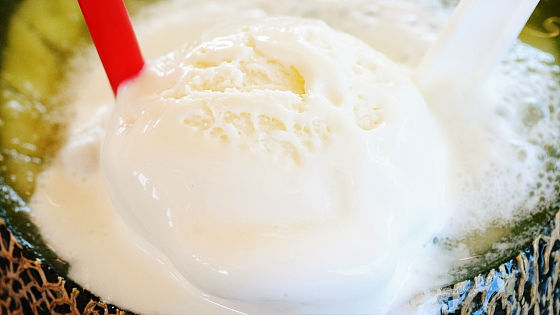 A white foam floated.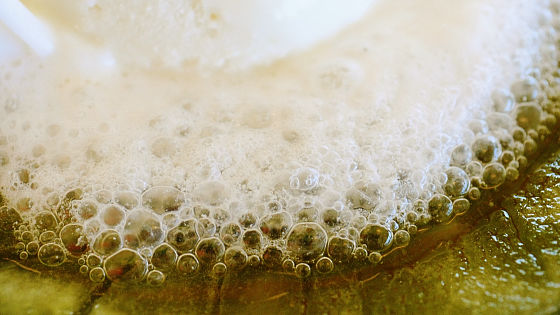 A well ripe melon is frozen and has a break to make it easier to eat.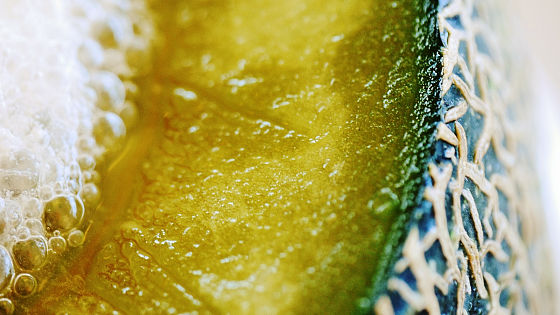 First of all, if you scoop up the foam part of the cream with a spoon and eat it, the taste of cream, soda, melon's fruit juice is exquisite balance. Because it tastes melon tightly, it is much better than the green melon soda selling occasionally.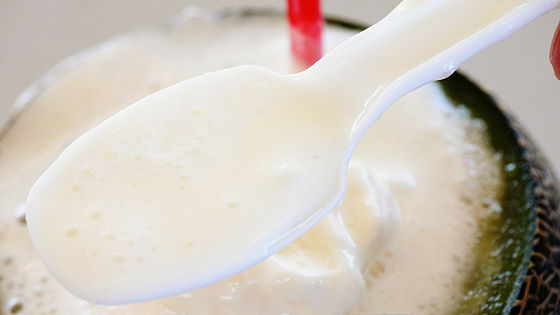 It is good to eat ice cream that melts and does not melt even if you eat it. Ice · soda can be redeemed at 100 yen including tax.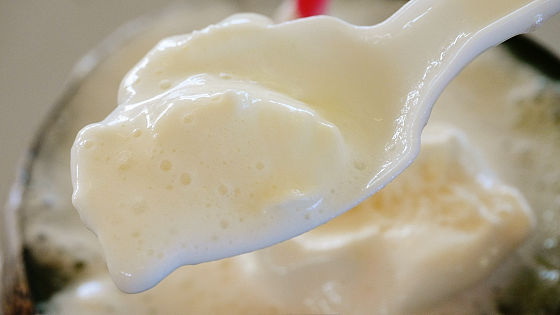 As time goes on, white bubbles come and go.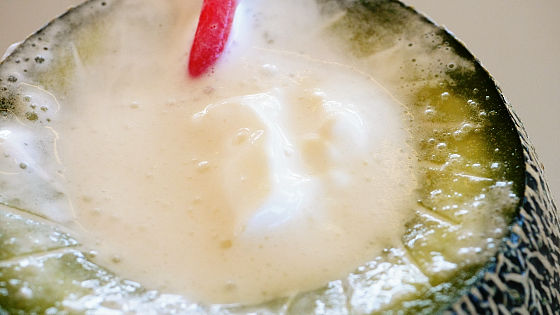 It is a point to eat melon like scrape.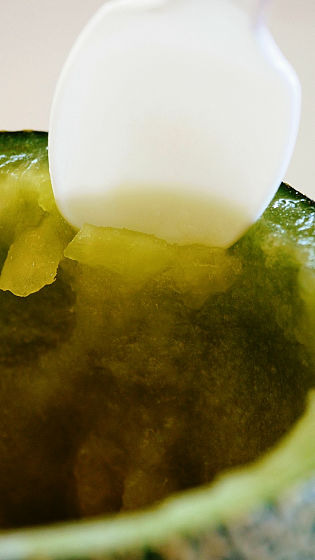 Because it is frozen, it has a sharp texture and you can feel the sweetness of the melon firmly even if you eat it with sweet ice or soda. It seems that melons with a high sugar content are used.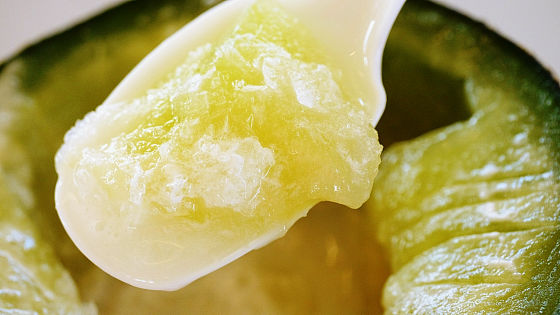 Because you can eat a lot of melons, it is an irresistible dish for melon lovers. Many people were eating while sharing at the venue. Usually the domestic melon is a supermarket with a price of around 500 yen, and the quality of the melon that I ate this time is quite high, so the price of 900 yen including tax was never high. Melon soda boasting such quality and quantity seems not to be so.



Manpaku is held for 17 days from May 17 (Sat) to June 2 (Monday). Whole Melon Cream Soda is handed out for numbered tickets when purchasing on weekdays, so it is recommended to go to early time. In addition, in the Ibaraki Food Culture Study Group Mizuho in Mito City, cream soda is sold throughout the melon with only 5 meals a day. If you like melon soda it is a dish that is absolutely worth the price.